"Man, this Ban Ki-moon guy ain't budging. He's tough. I thought if I accuse him of playing in the hands of terrorism, then he would change his mind. I was wrong. He is kicking my…you know. What's the new move? Do you think 'anti-Semitism' will work this time?"
…by Jonas E. Alexis
Ban Ki-moon has done it again! We have already seen how he told the Israeli regime that the occupation is unacceptable. But the fun has just begun.
He has recently written in the New York Times that Benjamin Netanyahu basically needs to shape up or ship out of the Zionist sinking boat, which indirectly means political death to Netanyahu in either direction.
If the mad man in Tel Aviv shapes up, that means he has to live by practical reason, which would be the end of essentially Talmudic manipulation of the West[1] and which would inevitably herald the end of Zionism as a political ideology and subversive movement.
If he jumps out of the Zionist boat, then he is definitely a dead man because there are too many political sharks out there who are ready eat him alive. As Gwenyth Todd has suggested earlier, the settlers are probably some of those sharks. Caroline B. Glick of the Jerusalem Post is also one of those sharks.[2]
Some had suggested earlier that Ban Ki-moon would obviously end up apologizing for the first unpardonable sin, which could only be blotted out personally by Netanyahu himself. Yet Ban Ki-moon seems to be like an unmovable object. In a recent article published by the New York Times, he obviously wrecks Netanyahu's political image in the Western world once again. This is quite telling:
"Some sought to shoot the messenger — twisting my words into a misguided justification for violence. The stabbings, vehicle rammings and other attacks by Palestinians targeting Israeli civilians are reprehensible. So, too, are the incitement of violence and the glorification of killers.
"Nothing excuses terrorism. I condemn it categorically. It is inconceivable, though, that security measures alone will stop the violence. As I warned the Security Council last week, Palestinian frustration and grievances are growing under the weight of nearly a half-century of occupation.
"Ignoring this won't make it disappear. No one can deny that the everyday reality of occupation provokes anger and despair, which are major drivers of violence and extremism and undermine any hope of a negotiated two-state solution.
"Israeli settlements keep expanding. The government has approved plans for over 150 new homes in illegal settlements in the occupied West Bank. Last month, 370 acres in the West Bank were declared 'state land,' a status that typically leads to exclusive Israeli settler use.
"At the same time, thousands of Palestinian homes in the West Bank risk demolition because of obstacles that may be legal on paper but are discriminatory in practice.
"Palestinians — especially young people — are losing hope over what seems a harsh, humiliating and endless occupation. Israelis are also reeling from near-daily attacks and losing sight of the possibility of a comprehensive peace with the Palestinians…
"We continue to work with Israel and the Palestinian Authority to rebuild Gaza and prevent another devastating conflict, and to press Palestinians for genuine national reconciliation. Of course, a lasting agreement between Israel and Palestine will require difficult compromises by leaders and peoples on both sides.
"Israeli authorities need to unequivocally support the Palestinian Authority and Palestinian institutions. This requires significant shifts in policies toward the West Bank and Gaza, while safeguarding Israel's legitimate security concerns."[3]
Are we slowly but surely seeing Hegel's cunning of reason again here? For our perspective, it is a glimpse hope. This means that history is not pessimistic for those who believe that truth and reason will triumph in the end.
As St. Paul put it thousands of years ago, if Logos is for us, who shall be against us? Unreasonable men? Benjamin Netanyahu, a grown man who constantly lives in fear and who cannot control his political appetite? The Zionist regime in America and in Israel? The Neo-Bolsheviks?
The answer is none of the above. There is still a lot of work to be done, but Netanyahu is obviously not happy about Ban Ki-moon's recent move. As the Times of Israel tells us, Netanyahu is "furious."[4]
---
Whether Ban Ki-moon notices it or not, he is indirectly bringing practical reason to the political landscape, which was long overdue. Netanyahu was obviously looking for an apology from the debacle last week.
Yet Ban Ki-moon basically said,
"If you think you're going to scare me with your nonsense, then you've got another thing coming. I had to put up with your lies and fabrications for far too long. It was stupid of me to defend your position in much of the World. Now I'm too old for that stuff. I'm after your butt. And if you don't change, I will get it before I die. Didn't see that coming, did you? Say what you wish, but you can't hurt my career anymore."
Ban Ki-moon ends up his recent critic by saying:
"Everyone is free to pick and choose what they like or dislike from speeches. But the time has come for Israelis, Palestinians and the international community to read the writing on the wall: The status quo is untenable. Keeping another people under indefinite occupation undermines the security and the future of both Israelis and Palestinians."[5]
Mr. Ban Ki-moon, welcome to VT. You are not an anti-Semite for bringing such a powerful message to the people of the world—most particularly to the suffering souls in Gaza, who are currently facing "harsh winter after Israel cuts gas supply."[6]
The "status quo" is untenable because it is primarily contrary to reason and the political order. And this is why it has insulted people all over the world. John Kerry himself said back in 2014 that Israel could become an "apartheid state."[7] Jimmy Carter said the same thing.[8]
The Obama administration deserves some credit by upgrading things a little bit when they called Netanyahu a "chickenshit."[9] Then Ban Ki-moon comes along and says that Netanyahu needs to abandon the occupation. That's not all. As we have already seen, Swedish foreign minister Margot Wallström has revolted against the Israeli regime on moral ground.
Let us hope that leaders of the Western world will follow Ban Ki-moon and Margot Wallström in resisting Israel's double standards. Putin cannot do the job alone. He already has enough fish to fry in Syria. He has already picked up his fight. He needs all the help he can get.
Lastly, let us also hope that Ban Ki-moon never backs down. If he continues to stick with practical reason, then he will no longer be part of the New World Order. We will certainly embrace him as a great ally.
Regardless of Ban Ki-moon's future move, we should thank him for challenging the mad man in Tel Aviv. Merkel is too weak to do something like that. And so-called alternative media such as Infowars have already flirted with the enemy in one way or another—either for power, fame, or money. Let us not follow the "money, power, and fame" trail and get the work done.
---
[1] Marissa Newman, "Netanyahu reported to say legal system based on Talmud," Times of Israel, May 8, 2014.
[2] Caroline B. Glick, "Column one: Hope is not a strategy," Jerusalem Post, January 28, 2016.
[3] Ban Ki-moon, "Don't Shoot the Messenger, Israel," NY Times, January 31, 2016.
[4] "Furious Netanyahu slams Ban Ki-moon for 'stoking' Palestinian terrorism," Times of Israel, January 26, 2016.
[5] Ban Ki-moon, "Don't Shoot the Messenger, Israel," NY Times, January 31, 2016.
[6] See also "Israel Cuts Gas Supplies To The Gaza Strip In Midst Of Winter," MintPress News, January 7, 2016.
[7] Josh Rogin, "Exclusive: Kerry Warns Israel Could Become 'An Apartheid State,'" Daily Beast, April 28, 2014.
[8] Jimmy Carter, Palestine: Peace Not Apartheid (New York: Simon & Schuster, 2006).
[9] Jeffrey Goldberg, "The Crisis in U.S.-Israel Relations Is Officially Here," Atlantic, October 28, 2014.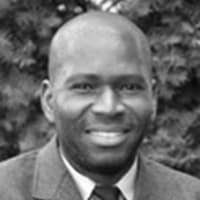 ATTENTION READERS
We See The World From All Sides and Want YOU To Be Fully Informed
In fact, intentional disinformation is a disgraceful scourge in media today. So to assuage any possible errant incorrect information posted herein, we strongly encourage you to seek corroboration from other non-VT sources before forming an educated opinion.
About VT
-
Policies & Disclosures
-
Comment Policy
Due to the nature of uncensored content posted by VT's fully independent international writers, VT cannot guarantee absolute validity. All content is owned by the author exclusively. Expressed opinions are NOT necessarily the views of VT, other authors, affiliates, advertisers, sponsors, partners, or technicians. Some content may be satirical in nature. All images are the full responsibility of the article author and NOT VT.