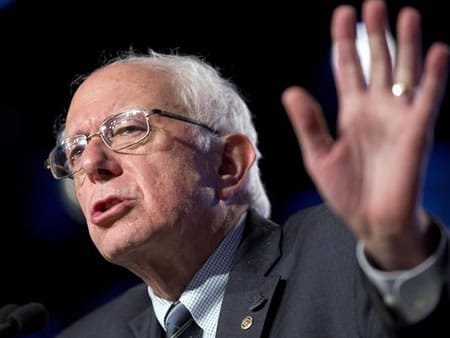 You come home one day and find Jewish settlers in your house. What do you do? Well, I guess if you're Bernie Sanders you would simply change the subject and start talking about ISIS. May I offer a modest observation for anyone thinking of voting for Sanders?
What I would suggest to you is that it is impossible to be both an advocate for social justice and a supporter of Israel…and that anyone who promises you they're going to, a) get tough on Wall Street, while at the same time,b) supporting the dispossession of people from their homes in Occupied Palestine, is simply trying to pull the wool over your eyes.
"The African-American community lost half of their wealth as a result of the Wall Street collapse," Sanders said Thursday in a debate in Milwaukee, Wisconsin.
Why is it that Sanders has compassion for African Americans losing half their wealth, but apparently not for Palestinians getting kicked out of their homes and having their land stolen? How come he talks about one, but not the other?
The official Bernie Sanders campaign website gives no position on the Israel-Palestine conflict.  However, there is an unofficial campaign website which has actually put up a page addressing the issue. Here is a brief excerpt:
Bernie Sanders has described the entrenched conflict between Israel and the Palestinians as both depressing and difficult, and considers the conflict one of the most important issues in the Middle East. He acknowledges that there is no magic solution to the problem, but Bernie believes in a two-state solution, where "Israel has a right to exist in security, and at the same time the Palestinians have a state of their own." Finally, Bernie sees many other conflicts in the Middle East as exacerbating the Israeli-Palestinian conflict.
There's more, including a section on Sanders' "Jewish heritage" and how voters shouldn't believe for a moment that the Vermont senator's being Jewish could or would in any way hinder or interfere with his ability to be fair minded about the issue. And indeed, the page presents a picture of a man practically bending over backwards to be fair to both sides in the conflict. That sounds admirable until you stop to consider that one of the sides Sanders is being so eminently fair to is carrying out policies against the other which probably meet the legal definition of genocide.
Well gee, genocide is regrettable, but after all we have to be fair! I wonder what Jews today would say had the Nuremberg Tribunal applied the same principles.
But then maybe Sanders is just a fair guy by nature. Maybe that's just sort of part and parcel of who he is. And if he gets elected, maybe he'll bend over just as sveltely and as far backwards on every other issue.  Perhaps we'll end up seeing him making a determined effort to be equally as fair and impartial to the African Americans who've lost half their wealth as to the Wall Street bankers who got bailed out to the tune of some $700 billion.
And as for the Palestinian family in the video above, maybe we can come to a fair arrangement in which the Jewish settlers have squatters rights in their home on alternate weeks.
Fair is fair, after all.
By the way, you can go here and view a video of Sanders saying he once lived on a kibbutz in Israel and that he has family living in the Jewish state today.
The joy and zeal being shown by Sanders' supporters has a familiar ring to it. Eight years ago people were totally fooled by Obama as well.  Is there any reason to believe that Sanders, should  he get elected, would turn out any differently?
Americans obviously long for a savior…2008 and 2016
Obama was Mr. Hope and Change in 2008, but according to a poll released in 2014, thirty-three percent of Americans, the highest percentage in the poll, ranked him as "the worst president since World War II." His immediate predecessor, George W. Bush, came in second, with twenty-eight percent.
These figures lend credence to something I've been commenting on for a while now: that is that we've seen a trajectory, over the past forty to fifty years or so, in which each president has been a little worse, and a little bit more perfidious and willing to sell out the citizens of America, than the previous.
And I suspect that absent some sort of convulsive upheaval in the country, we are not likely to see any substantial change for the better.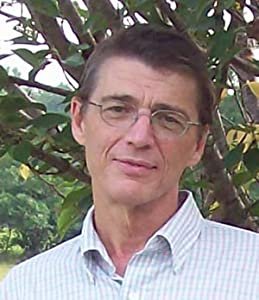 Richard Edmondson is an author, novelist, poet, and journalist whose writings often focus on Middle East issues, the Zionist lobby, and religion. His latest novel is The Memoirs of Saint John: When the Sandstone Crumbles, a story about an archaeological team doing a dig in Syria and set amidst the current conflict in the country.
In 2014 Richard attended an International Conference on Combating Terrorism and Religious Extremism, held in Damascus. The book is part two in the Memoirs of Saint John series.
Two other books by Richard are Rising Up: Class Warfare in America from the Streets to the Airwaves, relating his experiences founding and operating an unlicensed or "pirate" FM radio station in San Francisco in the 1990s, as well as a volume of poetry entitled American Bus Stop: Essay and Poems on Hope and Homelessness.
Richard is cognizant of the words of the early Christian writer Tertullian, who in the second century-basically prognosticating the fall of the Roman Empire-wrote: "We have made merry amid the ludicrous cruelties of the noonday exhibition."
ATTENTION READERS
We See The World From All Sides and Want YOU To Be Fully Informed
In fact, intentional disinformation is a disgraceful scourge in media today. So to assuage any possible errant incorrect information posted herein, we strongly encourage you to seek corroboration from other non-VT sources before forming an educated opinion.
About VT
-
Policies & Disclosures
-
Comment Policy
Due to the nature of uncensored content posted by VT's fully independent international writers, VT cannot guarantee absolute validity. All content is owned by the author exclusively. Expressed opinions are NOT necessarily the views of VT, other authors, affiliates, advertisers, sponsors, partners, or technicians. Some content may be satirical in nature. All images are the full responsibility of the article author and NOT VT.