Can Russia and the US make their teams jump through the hoop?
… from Russia Today,  Moscow
Will the UNSC list Turkmen groups as terrorist org?
Gordon Duff: On October 2, 2014, the Turkish parliament approved that nation's membership in the US-led coalition against ISIS.  It was not until August 29, 2015, however, that Turkey agreed to begin military operations against ISIS, nearly a year later.
However, Turkey has yet to begin military operations against ISIS and, rather to the contrary, has continued its financial support of that organization through a massive oil smuggling operation, that is noted and accepted without question, along with other ways, most of which are clandestine in nature and in fact much more deadly.
With the agreement below, penned by the US for the coalition including Turkey and by Russia, the co-chairs and "plenipotentiary" parties in the implementation of December 18, 2015, UNSC resolution, a number of things come into play.  One stands out as a game changer though many are of significance.
The "stickler" as it were is simply this, on February 27, 2016, provided the YPG Kurds agree to participate in the cease-fire agreement, which they are expected to do, the ongoing Turkish military action against this group, including but not limited to cross border artillery attacks, will be a violation of a Security Council resolution and require a response from both Russia and the United States within the framework of the Security Council's realm of authority.
One could reasonably assume that NATO has had some discussions as to what it might have to consider doing as to Turkey's continued membership in NATO. Such bodies have to have contingency plans for everything to avoid being caught flatfooted.
---
The killing will not stop completely but we hope to see a big drop
[ Editor's Note:  This is a two-part piece, the initial report on the ceasefire progress with its date, and following is Putin's official announcement after he and Obama had approved the agreement negotiated by their technical teams.
Now the job begins as both sides have to marshal support from their respective constituents. We have seen how busy Turkey has been using this time to effectively take territory in Syria, it's a self-imposed buffer zone, completely illegal under international law.
This week will see a frenzy of attempted negotiations to extract concessions for returning control over such illegally taken land, a rather bad precedent for a UN forum to entertain as it is the kind of thing that could catch on quickly. This is why we have been seeing the fear porn cranked up in the media.
But from the statement below it appears there is nothing for them to negotiate other than their being in or out. This is how Kerry and Lavrov has cut the deal killers off at the pass. For any of those who consider themselves independent actors, you will see a method of dealing with them included in the agreement mechanics.
The Turkish presence in Syria seems to not have been left hanging
While ISIL and al-Nusra are excluded from the ceasefire, the door is open for others to be determined terrorists by the UNSC. I have a  suspicion that ceasefire violators might find themselves quickly on the list with pilots waiting to run bombing missions on them. A joint command structure will be set up to monitor and deal with violations
Turkey has demanded the US renounce working with the Kurds or it will not participate. So we will see what levers Turkey and the US bring to bear to adjust that thinking. Erodgan wants his buffer zone which effectively is asking Damascus to allow Turkey to continue violating its sovereignty.
If Assad and Russia allow that, how can they say do to the others wanting the same thing? So expect to see some major wheeling and dealing, and more terrorist attacks, at least half of them false flags so aggressors can pretend they are taking military actions in defense, the ruse of the month it seems to be… Jim W. Dean ]
---
Can the gap between both sides really be bridged
–  First published  …  February  22,  2016 –
The US and Russia have adopted "Terms for a Cessation of Hostilities in Syria" and propose that a ceasefire starting on Saturday at midnight Damascus time. Terror groups, such as ISIS and Al-Nusra, are not part of the truce.
According to the statement, the truce will "be applied to [all] those parties to the Syrian conflict that have indicated their commitment" to accept its terms. It will exclude Islamic State, Al Nusra Front and "other terrorist organizations designated by the UN Security Council."
The ceasefire plan also stipulates that other parties should indicate "their commitment to and acceptance of the terms for the cessation of hostilities" by no later than 12:00 (Damascus time) on February 26.
In terms of GMT, the ceasefire is due to take place on Thursday at 22:00, and all the parties should voice their agreement by 10:00.
President Vladimir Putin said he had a telephone call with Barack Obama and both the leaders welcomed the plan praising it as an important result of several rounds of closed talks. Putin noted strikes on terror targets are to continue.
"As for ISIS, Al-Nusra and other terror groups – regarded as such by the UN Security Council – they are totally exempt from the truce," he said. "Strikes against them will continue." Moscow and Washington are to work together to determine which groups will not be targeted.
"This is a real chance to stop the bloodshed in Syria," as well as to deliver humanitarian aid, Putin said in a televised statement. Russia is to exercise its influence on Damascus, he said, adding that he expects to see the same effort from the US with regard to the opposition forces and allies.
According to the joint statement, Russia and the US are also to set up a communications hotline and possibly a working group to exchange information after the cessation of hostilities comes into effect.
The document also announces the establishment of an International Syria Support Group (ISSG) Ceasefire Task Force under the auspices of the UN. It will be tasked with identifying territories held by terrorists, ensuring communications between all parties in order to "rapidly de-escalate tensions," and reporting any "persistent non-compliant behavior by any of the parties."
Riad Hijab, a coordinator for the Supreme Negotiations Committee – a group of Syrian opposition forces backed by Turkey and Saudi Arabia – also confirmed that a provisional agreement has been reached. He added that the deal would be "according to international guarantees."
The announcement comes just a day after multiple blasts rocked the Syrian cities of Damascus and Homs, claiming the lives of more than 114 people and wounding hundreds.
A series of explosions hit the Sayeda Zeinab district in the south of Syria's capital Damascus on Sunday. At least 83 people were killed and almost 200 injured when two suicide bombers reportedly blew themselves up in the crowd gathered in the area of the first blast.
Earlier on the same day, at least 34 people died in a double bombing attack in Homs. According to some reports, the death toll in the incident reached 46 with more than 110 injured.
On Sunday, Syrian President Bashar Assad said Damascus is ready for a ceasefire, but will not tolerate terrorists exploiting it to restore their positions, adding that the Syrian Army will still continue to fight Al-Nusra and Islamic State, as well as radical Islamist Ahrar al-Sham and Jaysh al-Islam.
Russian Foreign Minister Sergey Lavrov and his US counterpart, John Kerry, recently discussed the Syrian crisis and efforts aimed at starting the peace process in the country.
On Saturday, the two ministers discussed "practical cooperation" on Syria between the US and Russia during a telephone call. They also exchanged their views on the progress of the inter-Syrian talks in Geneva, paying attention to the issue of developing "modalities" toward reaching a ceasefire.
At the same time, US and Russian representatives in Geneva agreed on a document outlining the cessation of violence in Syria. It stipulates the measures that each party in the conflict should take to reach a truce.
On Sunday, Lavrov had two more telephone conversations with Kerry and the two ministers discussed different aspects of the future armistice. After speaking to Lavrov by phone, Kerry said they had reached a provisional agreement on the major terms of the truce.
---
Putin's full statement on Syria Ceasefire
A ceasefire in Syria will come into effect on February 27, Russia's President, Vladimir Putin, said in a special address, in which he also expressed hope that all of the warring parties will support the action plan agreed upon by Moscow and Washington.
---
The statement was first published on the Kremlin's official website on Monday. This is the full text:
Dear friends, I have just spoken over the phone to the US President, Barack Obama. The initiative came from the Russian side but, without a doubt, the interest was mutual.
During the discussion, we approved a joint statement by Russia and the United States as the Co-Chairs of the International Syria Support Group (ISSG) on the Cessation of Hostilities in this country. Approval of this statement was preceded by intensive work by teams of Russian and American experts. The positive experience from our cooperation on the destruction of Syrian chemical weapons was used in this work.
Our negotiators held several rounds of closed talks. In the end, an important and concrete result was achieved. There is an agreement to cease hostilities in Syria starting at midnight Damascus time on February 27, 2016, on conditions that are a part to the Russian-US statement.
The essence of these conditions: By noon of February 26, 2016, all of the warring parties in Syria must confirm to us – or our American partners – their commitment to the ceasefire. The Russian and American militaries will jointly determine and map the territory where these armed groups are operating.
No military operations will be carried out against them by the Forces of the Syrian Arab Republic, the Russian Armed Forces, or the US-led Coalition. In their turn, the opposition will cease their military actions against the Armed Forces of the Syrian Arab Republic and groups that support them.
As for ISIS (Islamic State, Daesh), Jabhat al-Nusra, and other terrorist organizations designated as such by the UN Security Council – they are completely excluded from the cessation of hostilities. Strikes against them will continue.
It's crucial that Russia and the US, as Co-Chairs of the International Syria Support Group, are ready to set up an efficient mechanism to monitor and control the ceasefire between the Syrian government and armed opposition groups.
In order to achieve this, a communication hotline will be established and, if necessary, a working group to exchange relevant information. Russia will carry out the necessary work with Damascus – Syria's legitimate government. We expect that the US will do the same with their allies and groups supported by them.
I am sure that these actions, coordinated with the US, will be able to radically change the course of the crisis situation in Syria. There will finally be a real chance to end years-long bloodshed and violence. As a result, access to humanitarian aid should be facilitated to all Syrian citizens.
Importantly, conditions for a true political process through a wide political dialog in Geneva have been created under the auspices of the UN. Contemporary history, sadly, knows plenty of cases when one-sided actions without UN approval have been made to suit short-time political interests, leading to dramatic results. Everyone knows these examples: Somalia, Iraq, Libya, and Yemen.
Compared to this, the US-Russian agreement on the cessation of hostilities in Syria and their joint realization with the participation of all of the member countries of ISSG can become an example of responsible action that can be taken against the terror threat by the international community based on the norms of international law and UN principles.
I hope that the Syrian government and all our partners inside and outside of the region will support the steps decided upon by the representatives of Russia and the US.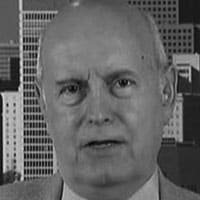 Jim W. Dean is VT Editor Emeritus.  He was an active editor on VT from 2010-2022.  He was involved in operations, development, and writing, plus an active schedule of TV and radio interviews.  He now writes and posts periodically for VT.
ATTENTION READERS
We See The World From All Sides and Want YOU To Be Fully Informed
In fact, intentional disinformation is a disgraceful scourge in media today. So to assuage any possible errant incorrect information posted herein, we strongly encourage you to seek corroboration from other non-VT sources before forming an educated opinion.
About VT
-
Policies & Disclosures
-
Comment Policy
Due to the nature of uncensored content posted by VT's fully independent international writers, VT cannot guarantee absolute validity. All content is owned by the author exclusively. Expressed opinions are NOT necessarily the views of VT, other authors, affiliates, advertisers, sponsors, partners, or technicians. Some content may be satirical in nature. All images are the full responsibility of the article author and NOT VT.