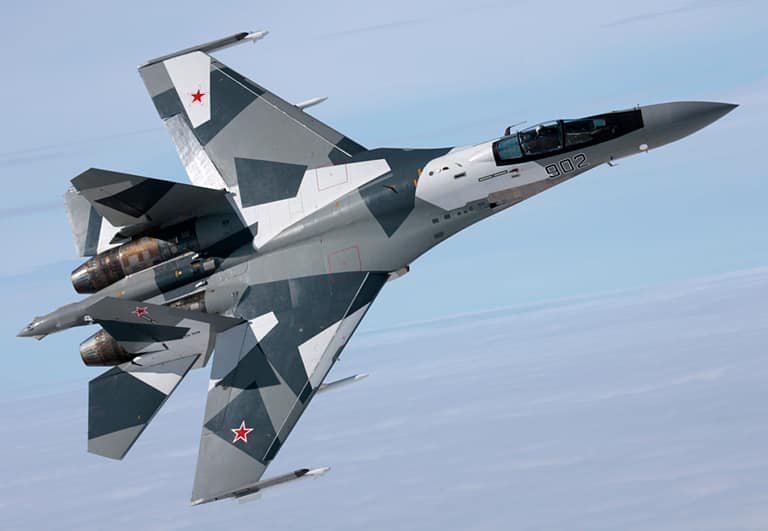 [

Editor's Note

:
 Weapons sales are critically important to all major powers, as the increased production runs theoretically reduce the cost per unit as development and fixed plant outlays are spread over a large number.
This export case flow also brings in foreign currency and helps fund R&D for continued weapons technology to maintain a competitive edge.
The higher capacity of production that a country can maintain, the better shape it will be to defend itself in a major conflict. Hence, export weapons sales are, of themselves, a pure form of commercial warfare where company executives will do just about anything to land a major contract.
Even smaller countries can carve out a niche for a particular weapons system, either by having the highest quality or the best price for something a customer on a tight budget could get by with.
Russia's competitive edge is based on an educational system where affirmation action is unknown, which produces a steady supply of highly-qualified technical people. These people were themselves an export during the troubled economic times of the 90's, when many left for the US. I have a Russian neighbor who was one of these, from Ukraine, with WWII horror-story ancestors, too.
Russians also have a reputation for integrity, unlike another large country I could mention, where any advantage will be exploited to the fullest, including having payment determined after years of expensive litigation. Some of the childish schoolyard trashing we see of certain countries is nothing more than a poisoning of the well to make them appear unsavory to deal with.
A classic example of this is how certain parties in the West have attempted to push energy diversity on the EU by painting Russia as a risky supplier, when it has an absolutely sterling track record for delivery. On the contrary, one of the first things the Western coup-meister did after taking over Kiev is to renege on their pipeline commitments with Russia, with the full complicity of the West and the EU.
And when Kiev defaulted on its sovereign bond loans to Russia, the IMF made a special waiver that it would not disqualify Ukraine for future credit. The Western actors were putting their unreliability on display. The dependability of the Russians in their technical business transactions has landed them India as major customer and continues to create high tech jobs for both Russian and Indian engineers… Jim W. Dean ]
____________
Russian S-300's have been a popular export earner
– First published  …

February 22, 2016

–
Russia and the US remain the largest arms sellers in the world, holding 58 percent of the global military market, latest research by the  (SIPRI) says. Other top exporters languish far below in the list.
The Sweden-based Stockholm Peace Research Institute (SIPRI), one of the most respected think tanks in the world, has updated its international arms sales statistics as of February 2016. The top-5 list of global arms sellers included the US, Russia, China, Germany and France.
In 2011-2015, the research says, Russia held a 25-percent share of the total arms sales market, surpassed only by the US with 33 percent. The Russian military industry has sold weapons to 50 countries, and India was its main client receiving 39 percent of all Russia's arms transfers.
Indian armed forces are undergoing massive modernization that requires obtaining state-of-the-art military high-tech and hardware. Over the past few years, India has purchased a huge amounts of arms from Russia, most notably Ka-226T and Mi-17V5 helicopters, and naval and ground-based weapons systems.
India's flagship aircraft carrier, the INS Vikramaditya, first commissioned in the Soviet Union in 1987 as the Baku, then relaunched in 2008, was handed over to India in 2013. Its 34-strong air group comprises Russian-made MiG-29Ks, and a navalized version of the highly reliable MiG-29M fighter jet.
During the Indian PM's visit to Moscow in December 2015, it was revealed that India's military had approved the purchase of cutting-edge S-400 air defense systems, among other arms deals estimated at over $7 billion in total, according to Russian media.
SIPRI's study says China and Vietnam have been procuring mostly Russian-build military-use engines, air defense systems and combat aircraft as well as ships and submarines.
The main clients of the world's top arms exporter, the United States, were Saudi Arabia, UAE and Turkey. All three countries are heavily engaged in the Syrian conflict as well as several other conflicts in the Middle East. The Turkish military has recently shelled Kurdish and Syrian forces on Syria's territory. Ankara is threatening an armed invasion in Syria to suppress the "Kurdish terrorists," and is suspected of having ties with Islamic State (IS, formerly ISIS/ISIL) that may include weapons and other supplies.
Saudi Arabia and UAE have been calling to invade Syria "to fight IS," with Damascus promising to return any aggressor"to their countries in a wooden coffin."
Riyadh was also accused by international rights groups of using indiscriminate weapons, such as cluster munitions, in its war against Yemeni Houthis. Mary Wareham, advocacy director of the Arms Division of HRW, told RT earlier in February that some of those munitions used by the Saudi military were made by "US-based companies."
There were 50 arms exporters in the world in 2011-2015, with 153 countries importing weapons, the study said.
____________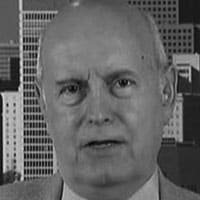 Jim W. Dean is VT Editor Emeritus.  He was an active editor on VT from 2010-2022.  He was involved in operations, development, and writing, plus an active schedule of TV and radio interviews.  He now writes and posts periodically for VT.
ATTENTION READERS
We See The World From All Sides and Want YOU To Be Fully Informed
In fact, intentional disinformation is a disgraceful scourge in media today. So to assuage any possible errant incorrect information posted herein, we strongly encourage you to seek corroboration from other non-VT sources before forming an educated opinion.
About VT
-
Policies & Disclosures
-
Comment Policy
Due to the nature of uncensored content posted by VT's fully independent international writers, VT cannot guarantee absolute validity. All content is owned by the author exclusively. Expressed opinions are NOT necessarily the views of VT, other authors, affiliates, advertisers, sponsors, partners, or technicians. Some content may be satirical in nature. All images are the full responsibility of the article author and NOT VT.