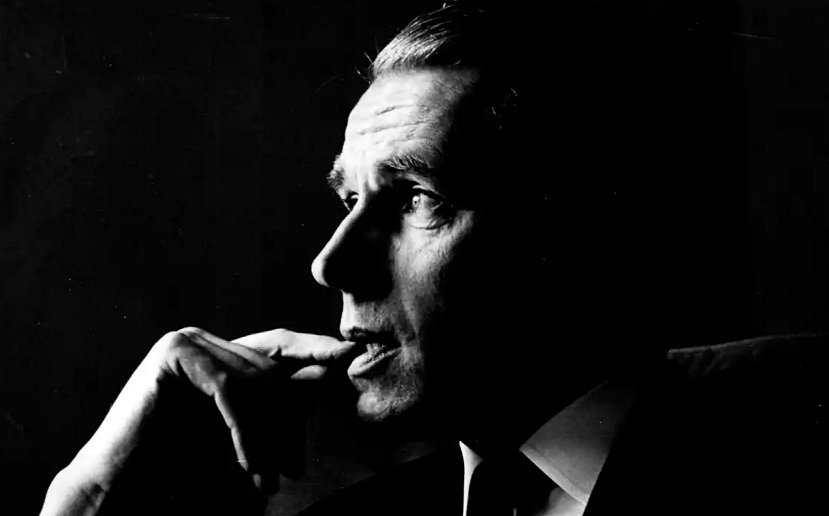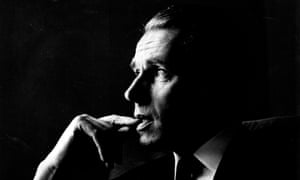 Certainly, life would have turned out very differently for George Martin had the general manager of a publishing company called Ardmore and Beechwood not rung him in early 1962, suggesting he meet with Brian Epstein to discuss his charges, who had already been turned down by Decca and Pye: he might have remained among EMI's massed ranks of staff producers, handy with a sound effect when the kind of comedy records he specialised in before he met them demanded it. And perhaps if the Beatles had hooked up instead with Joe Meek, the tormented, volatile experimental genius of 60s British pop production, he'd have come up with something even more inventive and thrilling than the wintry strings that perfectly underscore Eleanor Rigby's despondent solitude, although it's hard to see how. Perhaps if Brian Wilson had been sitting in the control room, instead of the urbane former boss of Parlophone Records, John Lennon would have got closer to his brief that Tomorrow Never Knows should sound like a hundred chanting Tibetan monks.
Or perhaps not. The story of 60s pop in Britain is littered with artists protesting that producers of Martin's vintage – second world war veterans who'd grown up in a world where rock'n'roll didn't exist – could not understand what they were trying to achieve or were incapable of capturing their sound in studios that were primitive by American standards: the Rolling Stones, escaping to the States at the earliest opportunity to record at Chicago's Chess Studios or RCA in Hollywood; poor old fortysomething Norman Smith, struggling to make sense of Pink Floyd's music and indeed their increasingly peculiar frontman. But you never heard the Beatles complain in that way, nor did they ever pack their bags and flee Abbey Road for the studios of LA.
They would doubtless have been welcomed with open arms at Gold Star or United Western, but the Beatles seemed to realise on what side their bread was buttered. They clearly understood that a weird creative synergy had existed between them and Martin from the start. On their Decca audition tape, the Beatles sounded reedy and timid and knock-kneed, a shadow of the band who would record music as vibrant and compelling as I Saw Her Standing There or Lennon's raw-throated take on Twist and Shout a year later. In the intervening period, Martin had not merely signed the band, but identified drummer Pete Best as a weak link, suggested they dramatically speed up a "dreary" Roy Orbisonish Lennon and McCartney ballad called Please Please Me, thus securing them their first No 1, and put them at such ease in the studio that they could record their entire debut album in just over 12 hours.
And they clearly appreciated that, however unlikely a figure George Martin cut at the cutting edge of 60s pop – with his hair oil and his tie and his Royal Navy background – he was every bit as inquisitive, brave and mischievous as they were when it came to music. He was bold enough to encourage their belief they should write their own singles in an age when almost no other artist did. He was flexible and open-minded enough to translate their most playful and abstract requests into reality and completely unflappable when confronted with apparently impossible demands during the making of Strawberry Fields Forever or I Am the Walrus. And he was capable of writing arrangements that made great songs even better: the strings on Yesterday that immediately placed the song somewhere outside of pop music, into the ranks of modern standards; In My Life's baroque electric piano solo, tweaked until it sounds like a harpsichord, sped up until it felt slightly unearthly, a inventive and effective interpretation of the song's mood of dreamy nostalgia; the spectacularly inventive kaleidoscope of harmonium, harmonica and calliope that gives Being for the Benefit of Mr Kite! its weird hallucinatory atmosphere. Tellingly, when they attempted to replace Martin, the Beatles called upon the most famous record producer in the world, Phil Spector, and the most famous record producer in the world made a dreadful mess of things. Admittedly, the source material he had to work with on Let It Be wasn't the finest – Lennon called it "the shittiest load of badly recorded shit with a lousy feeling to it ever" – but, nevertheless, Spector did things that George Martin would never have done, submerging songs in inappropriate orchestral and choral syrup until heartfelt songs sounded like kitsch. It's instructive to hear Martin's subtle arrangement on the single version of Let It Be, before the Tycoon of Teen was let loose on it, and audibly took sides in the Beatles' fractious personal relationships: it's hard to miss a slight in the way McCartney's earnest song about his late mother is bookended by John Lennon impersonating a choirboy and a snatch of a folk song about a prostitute.
Indeed, the things that made George Martin seem such an anomalous figure amid the white heat of the 60s youth explosion might well have contributed to his success as the Beatles' producer. His background in comedy records – EMI subsidiary label Parlophone's raison d'etre before the Beatles came along – left him unperturbed by bizarre demands: working on the Goons' parody of The Bridge on the River Kwai, he had once been forced to edit out the 'k' sound every time the word Kwai was used, after the film's makers threatened legal action. His classical music training allowed him to introduce the quartet to what the writer Ian McDonald called "a hitherto unsuspected world of classical instrumental colour" in the wake of Yesterday: "He helped us to develop a language," as Lennon put it. And the 16-year age gap and old-fashioned gentlemanly bearing (Martin was actually from fairly humble origins, but as he wrly noted "you can't really go through the Royal Navy and get commissioned as an officer and fly in the Fleet Air Arm without getting a little bit posh") made him one person who could still pull rank on the Beatles in their final years together: he acquiesced to producing 1969's Abbey Road only after extracting a promise from the band that they "would let me produce it in the way we used to … John included".
He described the Beatles' split as a relief – "I wanted to live my own life" – but like everyone closely involved with the Beatles, and indeed the Beatles themselves, Martin struggled slightly to adjust to life without them. He had become an independent producer in 1965, and produced other artists in the 60s that demonstrated his versatility – big orchestral ballads for Cilla Black, Shirley Bassey's Goldfinger, tough mod R&B for the Action – and had released a couple of visionary instrumental singles: 1962's Time Beat was an electronic collaboration with the BBC Radiophonic Workshop's Maddalena Fagandini; 1967's magnificentTheme One, a swirling, heavily phased fanfare commissioned for the launch of Radio 1, bedecked with Sgt Pepperish strings and later covered by prog rockers Van Der Graaf Generator. But it was all, inevitably, overshadowed by the Beatles, as was the stuff Martin did next: albums for US soft-rockers America and jazz-rock fusion legends the Mahavishnu Orchestra, the establishment of his own Air Studios in London and Montserrat. The latter location in the Caribbean was, perhaps understandably, hugely popular with the rock aristocracy in the 80s – Elton John recorded there, so did the Police and Dire Straits – but was destroyed by a hurricane in 1989.
And sometimes it seemed like George Martin really didn't want to escape the Beatles' shadow. Certainly he seemed to come to terms with the Beatles' legacy far quicker than the Beatles themselves did, to realise that what had happened in the studios at Abbey Road between 1962 and 1969 was a once-in-a-lifetime deal, something that was never going to be repeated, or eclipsed or even equaled by anything that happened subsequently. While Paul McCartney was refusing to perform Beatles songs live, and John Lennon was lashing out in interviews, constantly trying to deflate the band's myth, Martin was pragmatically noting that neither of them were going to make solo records as good as the records they'd made together (it was one such statement to that effect that occasioned the outburst from Lennon quoted above). He worked intermittently with McCartney – most famously arranging the high-drama orchestral break of 1973'sLive and Let Die – produced the soundtrack to the disastrous 1978 film adaptation of Sgt Pepper's Lonely Hearts Club Band and British classical composer John Rutter's 1979 Beatles Concerto. He oversaw the post-production of the music on the mid-90s Beatles' Anthology compilations, but curiously pleaded failing hearing when it came to producing two "new" Beatles using old Lennon demos. He remained unfailingly modest about his role in the band's success: "I can't imagine anyone who's been luckier than I have," he said towards the end of his life, perhaps safe in the knowledge that he wasn't the only one blessed by immense good fortune the day the Beatles walked into his studio.
---
ATTENTION READERS
We See The World From All Sides and Want YOU To Be Fully Informed
In fact, intentional disinformation is a disgraceful scourge in media today. So to assuage any possible errant incorrect information posted herein, we strongly encourage you to seek corroboration from other non-VT sources before forming an educated opinion.
About VT
-
Policies & Disclosures
-
Comment Policy
Due to the nature of uncensored content posted by VT's fully independent international writers, VT cannot guarantee absolute validity. All content is owned by the author exclusively. Expressed opinions are NOT necessarily the views of VT, other authors, affiliates, advertisers, sponsors, partners, or technicians. Some content may be satirical in nature. All images are the full responsibility of the article author and NOT VT.