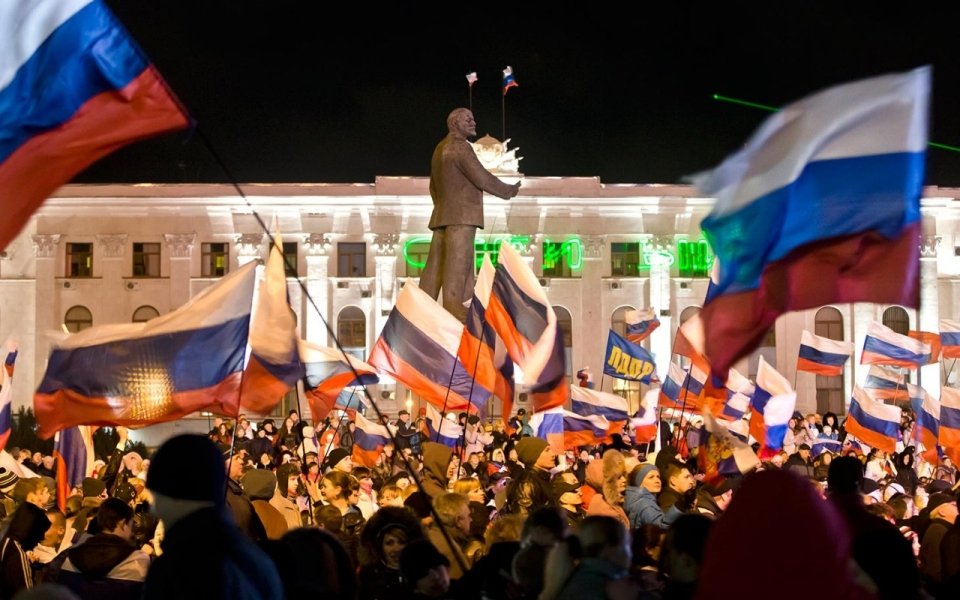 … from Russia Today,  Moscow
[ Editor's Note: I just submitted a new article on this exact subject to New Eastern Outlook yesterday, and it is always a treat to be backed up so quickly by a senior Russian official.
Writing for foreign journals with the delays of translations involved requires developing a feel for emerging stories, as choosing breaking news can be quickly outdated with a three- to five-day delay in publication.
NEO started out with a main geopolitical analysis focus, as they had a deep bench of experts that they wanted exposure for. They had been VT readers for some time and choose us as their first publishing partner, due to our history of taking on powerful interests that many left alone. And our blackout in Western media also got their curiosity.
In today's story, and mine to follow at NEO, we don't have formal Turkish military people being welcomed into Ukraine, but mercenaries, which violates the Minsk 2 accords. The Rada had to pass a special law to bring them in. These mercenaries will be working with the Neo-Nazi ultra-nationalists to destabilize Crimea via its Turkmen minority, which has lived peacefully with the Ukrainian and Russians there.
This will be a terrorism war, where the Turkish military can claim it knows nothing and is not involved, following the Blackwater model of hiring deniable veteran commando operatives to engage in overt terrorism funded with laundered money. It will do this despite being a NATO member country.
I have editorialized that the Western failure to call Turkey out more forcefully on its overt support for ISIL and al-Nusra in Syria would spawn an age of permissiveness, where Western and Gulf countries plus Israel would give themselves free passes to engage in terrorism, while condemning others doing it.
Corporate media has of course given the Janus-faced perpetrators a free pass, but the public is so overwhelmed with the deluge of Western color revolutions that its attention span is one to two days at most.
Real geopolitical activists, in terms of those who have the ability and the time to follow it are at around 1 or 2% of the population.
Will Russia respond to this with more support for the Turkish Kurds? That is hard to say. The Kurds have demonstrated their ability to resist by themselves for a long time.
And it is Ankara that broke the ceasefire when it decided to use the Kurds as whipping boys to crackdown on all political opposition, as we have seen accelerate in the last few months.
Crimea is hated by the Kiev coupmeisters because it saved itself from the disaster that has engulfed the rest of Ukraine. The contrast of what life is like living under the Russian umbrella, even with the sanctions, is a paradise compared to Kiev's sinking ship.
Putin has pretty much destroyed the Western propaganda message of the phony Russian threat, which I have written earlier that it was part of Obama's plan to crank up a new threat as the Iranian nuclear hoax was put to bed. Putin would be the new boogeyman to justify Western aggression.
Using terror as a regime-change tool looks like it is here to stay, primarily due to the 100% failure of all Western institutional resistance to lead the fight against it. The international crime ring has found its magic formula to beat us, with a death by a thousand cuts, and I fear it is working… Jim W. Dean ]
____________
– First published  …  March 21,  2016 –
The head of Russia's Security Council has said that the threat of tensions in the Crimean Republic remains due to the plans of Ukrainian authorities to use social and ethnic agenda in sowing dissent.
"The threat of destabilization of the social and political situation in the Crimean Federal District remains urgent. It is not a secret that the Kiev regime is making plans to destabilize the situation in Crimea, including the plans to use the ethnic factor," Nikolay Patrushev said at a Security Council session in Yalta, Crimea, on Monday.
READ MORE: 2 years on almost all Russians support reunification with Crimea
He added that Russian special services were aware of Ukrainian authorities actions conducted near the Russian border.
"On the Ukrainian side they are creating extremist nationalist and paramilitary groups. They also maintain the blockade aimed at preventing energy, water and food supplies to the peninsula," Patrushev stated.
The anti-Russian plans were also executed at the international level, he added.
"Kiev is building its relations with Turkey's political leaders on the anti-Russian foundation. The objective of all of their activities is creating a hotspot of civil instability," RIA Novosti quoted Patrushev as saying.
In connection with these remaining threats, the security chief urged federal and regional officials who participated in the meeting to apply maximum effort to speedy implementation of the 'Safe City' program that, once finished, would put a network of CCTV cameras on the Crimean Peninsula.
The Crimean Republic reunited with the Russian Federation two years ago. Over 96 percent of its residents – the majority of whom are ethnic Russians – supported the move in an urgently-called referendum. The decision was prompted by the ousting of the democratically-elected president of Ukraine and the installation of a nationalist-backed regime, which almost immediately declared war on the pro-Russian regions in the southeast.
READ MORE: Russia powers up Crimea, cutting dependence on Ukraine
From the moment it happened, Crimea's accession into the Russian Federation was met with strong resistance on the part of the government in Kiev – both by legal protests and turning a blind eye on activities of various anti-Russian groups, many of them of nationalist inclinations.
These groups attempted to cut off water, power and gas supplies to Crimea, but their plans failed, especially after Russia launched the first power bridge connecting the mainland with the peninsula across the Kerch Strait.
____________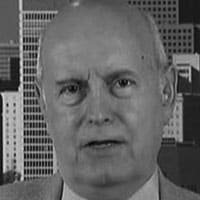 Jim W. Dean is VT Editor Emeritus.  He was an active editor on VT from 2010-2022.  He was involved in operations, development, and writing, plus an active schedule of TV and radio interviews.  He now writes and posts periodically for VT.
ATTENTION READERS
We See The World From All Sides and Want YOU To Be Fully Informed
In fact, intentional disinformation is a disgraceful scourge in media today. So to assuage any possible errant incorrect information posted herein, we strongly encourage you to seek corroboration from other non-VT sources before forming an educated opinion.
About VT
-
Policies & Disclosures
-
Comment Policy
Due to the nature of uncensored content posted by VT's fully independent international writers, VT cannot guarantee absolute validity. All content is owned by the author exclusively. Expressed opinions are NOT necessarily the views of VT, other authors, affiliates, advertisers, sponsors, partners, or technicians. Some content may be satirical in nature. All images are the full responsibility of the article author and NOT VT.