Putin intelligent strategist, Russia played constructive role in Syria, Iran – Kerry on Charlie Rose
…from Russia Today,  Moscow
Charlie Rose video clip below
[ Editor's Note: Kerry is "making nice" now with Russia… sort of. These appear to be magnanimous statements below, but it is really the US playing catch up, as the rest of the world is already well aware of what Russia and Putin have done to fight terrorism. It does not need the US seal of approval.
But it is in a way an official admitting that the West was wrong, and more important, Kerry apologizing for the Gulf State US allies who certainly never do so themselves.
The unsaid in all this is the "Assad must go" silliness has stopped, not just in White House statements, but the media also, like someone flicked a switch. Who would have the power to do that?
These statements are popping up now before next week's Parliamentary elections, the next round of Syria talks where the diplomats realize that they have to begin some substantive dialog on planning for the presidential elections.
If the Saudi rump opposition group still tries to hold the talks hostage to its Assad demands, I would assume US and Russia have already decided what they will do in that case, and I don't think it will be to let the jihadi group rule the talks… Jim W. Dean ]
___________
– First published  …  April 08,  2016 –
Just as the Pentagon ranked Russia as its No.1 threat, Secretary of State John Kerry lauded Moscow's "constructive role" in major diplomatic breakthroughs such as the Syrian ceasefire and Iran nuclear deal. He also had rare compliments for Vladimir Putin.
Russia's commitment to the Syrian ceasefire was initially called into question by the US and its coalition partners, which condemned Russian President Vladimir Putin for supporting Syrian President Bashar Assad, while accusing Moscow of bombing US-backed rebel groups.
"Everybody doubted whether Russia would play any constructive role whatsoever with respect to the cessation of hostilities […] and we got the cessation of hostilities because they played a positive role," Kerry told PBS's Charlie Rose in an interview aired on April 5.
In a rare acknowledgment of Russia's input in solving world crises, Kerry admitted that Moscow's role was actually crucial in saving Syria from complete chaos.
"If they hadn't played a constructive role, we would not have gotten the chemical weapons out of Syria and they would be in the hands of ISIL [Islamic State / IS], and if they hadn't played a constructive role, we would not have gotten the cessation of hostilities or everybody at the table in Geneva," Kerry added.
The Secretary also praised Russia's crucial contributions to reaching an agreement with Iran that had been stalled for over a year.
"If they hadn't played a constructive role, we would not have had an agreement with Iran," he said.
'Putin is intelligent, strategic and tactical'
March saw a significant development in Russia-US relations, when Secretary Kerry came to Moscow to discuss Syria with the Russian leadership, and had tête-à-têtes with both President Putin and Foreign Minister Sergey Lavrov.
When asked by Rose about his sit downs with Putin, Kerry said that they had met for "at least three meetings," each of which were "fairly lengthy."
"I think he is intelligent, strategic and tactical, sometimes more tactical than strategic, but there is certainly a strategic vision," Kerry responded when asked about Putin's personality. "I think he wants his point of view acknowledged, and to a certain degree his interests reciprocated, met."
However, despite such civility, there are "limits," Kerry stressed, citing the situation in Ukraine, where the eastern part of the country is embroiled in a civil conflict and Crimea left to be reunited with Russia, as one of the exceptions.
"Crimea, we are not moving. I mean this is just not in the cards," he said, adding that the US is not "changing" it position.
Crimea and Sevastopol, the historic naval port that enjoys special status on the peninsula, voted for independence from Ukraine in a referendum on March 16, 2014 and has subsequently rejoined Russia.
The US and its allies refused to recognize the referendum, however, and slapped Moscow with sanctions due to the move, which are still in force.
'If Russia wants to end war in Syria, Assad must go'
Ahead of a new round of negotiations in Geneva and Syrian Parliamentary elections on April 13, the Secretary still insisted that President Assad's resignation was key to putting an end to the war that has allowed jihadists to gain a foothold in Syria.
"If you going to end the war, you can't do it with Assad there," Kerry said. "The war would not come to a complete closure, if Assad against the wish of the opposition… unless there is an agreement that I am not aware of gets reached with the opposition, somewhere in time, you can't end the war, because the opposition will not end fighting because of what he is deemed to have done to their people, to the people of his country."
He then argued that "if Russia wants to end the war," it needs to accept the fact that President Assad cannot keep his position.
Since the Syrian conflict unfolded five years ago, the fate of Assad has been one of the major stumbling blocks between Russia and the US-led coalition when it comes to finding common ground in fighting radical Islamists in Syria.
While Washington has been insisting that Assad has to step down as a part of a peaceful resolution to the civil war, Moscow has been stressing that it is crucial for the Syrian people to decide their own fate and choose their own government.
Moreover, Russian officials have stressed that they have grounds to believe that ousting Assad would create a power vacuum leading to another failed state in the Middle East, often citing Libya as an example.
While Moscow distrusts the majority of so-called Syrian opposition fighters outright, even Washington has had a tough time distinguishing Islamist militants from those it considers "moderates," with a program to train and arm the latter ending in utter failure.
Secretary Kerry visibly softened his position towards Russia during testimonies before the US congress in February, while trying to sell legislators on a $50 billion budget for his department. His tone and words at the hearings stood in marked contrast to the Obama administration's frequent anti-Russian rhetoric, which often casts Moscow as one of the top threats to US national security.
Just this past Tuesday, US Secretary of Defense Ash Carter put Russia at the top of a list of "strategic threats," which, according to him, also include "China, North Korea, Iran and terrorism."
However, last week even the Pentagon conceded that Russia was playing a constructive role in Syria, saying it was "clear" that Russia "focused more of their military attention on ISIL."
____________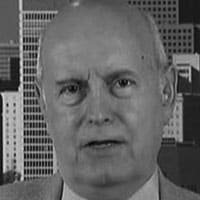 Jim W. Dean is VT Editor Emeritus.  He was an active editor on VT from 2010-2022.  He was involved in operations, development, and writing, plus an active schedule of TV and radio interviews.  He now writes and posts periodically for VT.
ATTENTION READERS
We See The World From All Sides and Want YOU To Be Fully Informed
In fact, intentional disinformation is a disgraceful scourge in media today. So to assuage any possible errant incorrect information posted herein, we strongly encourage you to seek corroboration from other non-VT sources before forming an educated opinion.
About VT
-
Policies & Disclosures
-
Comment Policy
Due to the nature of uncensored content posted by VT's fully independent international writers, VT cannot guarantee absolute validity. All content is owned by the author exclusively. Expressed opinions are NOT necessarily the views of VT, other authors, affiliates, advertisers, sponsors, partners, or technicians. Some content may be satirical in nature. All images are the full responsibility of the article author and NOT VT.