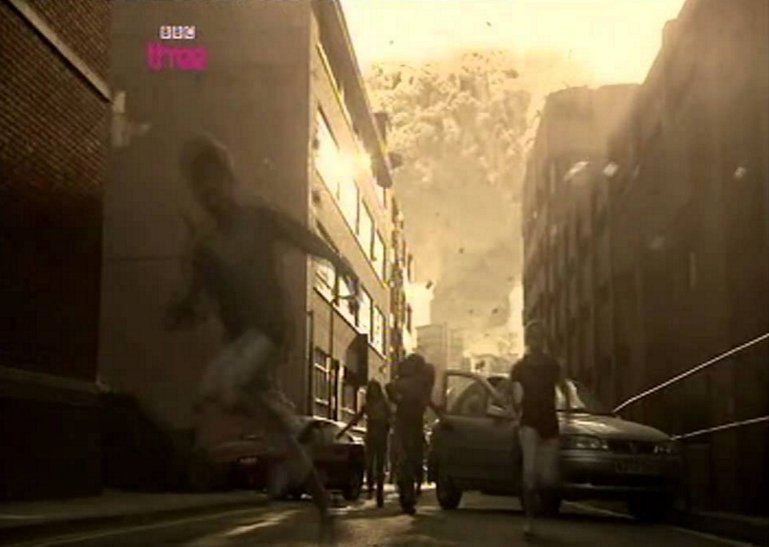 I'm back!  By popular demand!  Now, I admit that this this may not be cause for universal rejoicing, not least amongst my enemies, including Thames Valley Police.  Tough.  I'm out, having managed to survive prison, despite being banged up with an alleged gay serial killer (that's right – one of my ex-cellmates goes on trial shortly for alleged multiple murders of young gay men).  Just as well, maybe, that I am not that young anymore!
I have been reading, with interest and enjoyment, Stephen Coonts' excellent 'Jake Grafton' novels, the only series of books where Fidel Castro gets shot dead twice.  Since the old buzzard deserves shooting (no offense intended) I don't suppose that many of Coonts' readers really minded).  There is an apposite quote, I suggest, at page 140 of the Orion hardback edition (1999) of Cuba:
"The journey from the everyday world of people and voice and cares and

concerns to the stark, vile reality of a prison cell is one of the most violent

transitions in this life.  The present and the future had been ripped from

Hector Soldana, leaving only his memories of the past … Imprisonment by

the old regime for one's beliefs was de facto recognition that the beliefs

were dangerous and person who held them a worthy enemy.  The person

imprisoned was automatically elevated in stature and respect."
Hector Soldana is of course one of the heroes of the book, a Jesuit priest opposed to Castro.  Rare for a Jesuit to be a hero, I know, but hey, I didn't write the book.  Having been imprisoned for telling an inconvenient truth to authority I was able to empathize with the character.
I have assured our esteemed Editor-in-Chief (hi Gordon!) that I shall continue to be uncontroversial.  You will rarely see me express an opinion in this column, but I am sure that readers will continue to try and draw me out into expressing a view.
Having retired from operational intelligence work there is bound to be less spooky stuff.  I will be commenting on broader policy issues, the EU referendum in the UK and the US general election due in November.  Naturally I shall be restarting my movie reviews, starting next week with a critique of a fine recent effort by Steven Spielberg, Bridge of Spies, which features a former client of mine, a U-2 instructor, albeit not by name.
If opportunities to chuck in a bit of humor arise, I do not intend to let them pass.  I don't think I will be able to out-do David Cameron on the humor front however.  (His assertion this week that people do not set up trust funds in Panama to avoid tax has caused a few chuckles on this side of the pond.)  Of course I know there are trolls out there who think I am a s..t, not a wit, but there it is.
What I will not be doing, however, is banging on about my case, as (A) I do not want to bore you all to tears and (B) the dodgy conviction is under review by the UK's Criminal Cases Review Commission, set up to correct miscarriages of justice.
I feel that I owe readers some explanation, however, for my 15 months absence from VT, so I will give you a potted summary.  Some readers have been following the case, on which Gordon Duff and others have commented.  For more detail I will be posting my initial Grounds of Appeal.

Ben Fulford's Warning
In April 2012 Ben Fulford posted a warning about a possible nuclear attack on the London Olympic Games, using one of the four SS-N-19 warheads stolen from the Russian SSGN (guided missile nuclear submarine) RFS Kursk (K-141).  Since Ben accurately predicted the 3-11 nuclear attack on Japan, which the mainstream media still think was an undersea quake (it was – the point is that it was triggered by undersea nuclear detonations, which you can see on the seismograph records) I did not feel that this warning, once it had been relayed to me, could be ignored.
Ben has good sources, at least one of which, code-named Sorge, is close to the excellent Russian GRU (military intelligence).  The then director, the late Major-General Igor Sergun, a very nice man and a brilliant intelligence officer, knew of me and also knew that Ben's website was being routinely monitored by a then colleague of mine, a computer scientist based in Kent name of Neil Jones.
Relations between London and Moscow had completely broken down by then, partly because MI6 and the British Coalition Government had chosen to ventilate a ridiculous conspiracy theory in which the late Lt-Col Alexander Litvinenko had supposedly been murdered on the orders of that nice man President Putin.  I was the intelligence analyst who alerted Moscow to the existence of an autopsy report, suppressed from Sir Robert Owen's inquiry, which concluded that Litvinenko had died of peritonitis, not Polonium poisoning.  My intelligence contacts in Moscow go up to 4-star level.
Moscow knew that I would act on a reliable report of a threat to attack Her Majesty the Queen.  They also knew I had high-level contacts in the British Government.
I had however been out of the UK since the end of 2010, writing Spyhunter.  The Cabinet Office wanted to suppress publication – unsurprisingly, since it exposed the wartime Cabinet Secretary Sir Edward Bridges and three successors as German agents – and I had never met the new Defence Minister, Philip Hammond, partly because he had no interest in defence policy.  He was only promoted to the post to get him out of the way at Transport, where he sensibly supported an increase in the motorway speed limit to 80 mph (the Cabinet Office, absurdly, wanted to keep it at 70).
I also had no intention of going back to operational intelligence work, nor was I set up for it.  I didn't even have a desk, let alone a proper phone with a recording device attached to it.  I was still moving in and most of my contact details were still in storage.  I didn't even have my direct dial number for the Russian Ambassador!
Before calling in the police the MOD carefully destroyed all evidence of what I had actually said.  The voicemail of my initial approach to the Secretary of State was deleted, along with an accurate note of my intel briefing to them when they rang back.  MOD also claimed that they do not record outgoing calls about missing nuclear warheads.  Hmmm.
The prosecution was persisted in even after Neil Jones, who was monitoring Ben's website, gave a revised statement accepting that he had passed on Ben's intel to me.  The essence of a bomb hoax, surely, is making something up, not passing on something which you yourself cannot verify.  The fact that I had given my real name and number didn't trouble the prosecution in the slightest – this was the world's first ring-back bomb hoax prosecution!
The prosecution successfully argued that you can commit a bomb hoax even when you qualify the statement you are making.  I never asserted that the device was there – so far to the contrary, I stressed that the intelligence was single-sourced and the importance of verification, most easily done by a discreet night-time overflight by a specially equipped Boeing E-3D Sentry AEW aircraft.
As it turned out Ben's intel was spot-on.  The US recovered not one, but two devices, each from an SS-19, one naval version and one land version.  They had an estimated yield of 20 KT, reflecting a decay in their tritium boost.
CIA briefed in MI6, who in turn cautiously briefed in the Security Minister at the Foreign Office, Alistair Burt MP, who in turn eventually briefed the media, at a nuclear security conference, to the effect that there had indeed been a nuclear threat to the Olympics.  That was in November 2012.  A few short weeks later Thames Valley Police claimed to have discovered underage gay porn images on a 4 GB SanDisk memory stick seized in the illegal raid on my apartment.
Now I know this column is going to be read by some serious law enforcement professionals (i.e. not TVP, no offense intended).  They are probably already saying 'huh?'  This is the timeline: the police seize my memory stick on April 20; their in-house technician, Kelly Chant, examines it 4 days later; the police interview me about that memory stick in June and make no mention of underage gay porn; their main prosecution looks like it's about to collapse and only then do claim to have discovered underage porn on a memory stick they examined in April.  None of their witnesses claims to have seen the images before September, by which time the British Government knew the devices had been recovered.
When challenged with the images in December I realised that they were nothing to do with me and that I was being railroaded.  I immediately asked for a fingerprint check on the laptop and memory stick.  In something of a panic TVP do DNA and fingerprint checks, which come back negative, apart from one partial print on the laptop, which isn't a partial print of me.  Any responsible law enforcement officer would stop the investigation there.  What do TVP do?  They decide to suppress the negative fingerprint and DNA checks from both myself and the court.
Even Kelly Chant admitted that the images might have been downloaded onto the memory stick after my arrest.  On its own that would raise a reasonable doubt in the minds of most fair judges.
The courts managed to convict me however.  Don't ask me how they dealt with the absence of my fingerprints and DNA on the prosecution's key exhibits (the truth was dragged out of the police in court – they told MI5 about the fingerprint and DNA checks and word got back to me).  The courts, with respect, simply ignored the point.
In their haste to convict they also overturned 170 years of consistent British jurisprudence going back to the Royal Navy's fight against slavery to the effect that general words in an Act of Parliament will not suffice to justify a breach of international law.  In a piece of imperial hauteur Cecil Rhodes might have baulked at, they trampled over New Zealand's sovereignty and asserted jurisdiction over New Zealand, where I am supposed to have downloaded this rubbish.
In order to uphold the prosecution's claim of a lawful search they also solemnly held that the allegation of downloading underage porn was similar to the bomb-hoax allegation, so bringing in porn to a police search authorisation limited to bomb-hoax and similar offenses.
Happily for me a separate Special Branch/GOC team had activated my laptop remotely during the illegal search of my apartment, using a device called an Engage G12 Tactical Interception System.  GO2 and the Cabinet Office knew perfectly well of course that there was a nuclear device in East London.  They wanted to know how I had found out.
Whether they needed to hide the remote activation or not, they had to swap the hard-drive in the laptop, which was a Dell.  They also needed to show that the SanDisk memory stick had at some point been hooked up to my laptop whilst I was in New Zealand, months before.  The idiots replaced the hard-drive with one which worked but had the wrong type of serial number.  During the summary trial and appeal by way of rehearing, they prevented me from cross-examining Dell's witness, whose statement omitted the serial number of the original hard-drive.
There was also no reference to Dell's service website which contained that information, or at any rate it did until someone removed it.  Thankfully we have now been able to establish the warranty expiry date for the replacement hard drive – more than 18 months after mine!  Whoops!
The bomb-hoax trial was a musical comedy proceeding, no offense intended  I was prevented from completing my evidence, key evidence was withheld and the jury was tampered with, being told of the porn allegation.
A police witness claimed that the FBI told Leicestershire Police during the McCann kidnap case that I was "delusional and borderline insane".  The FBI agent making this alleged claim was not even named, let alone produced as a witness.  When the FBI started an investigation at my request they were blocked by the Attorney-General.
That's all for now folks: I think you get the picture.
Next week we'll start getting down to the interesting stuff.
___________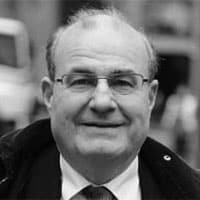 Michael Shrimpton was a barrister from his call to the Bar in London in 1983 until being disbarred in 2019 over a fraudulently obtained conviction. He is a specialist in National Security and Constitutional Law, Strategic Intelligence and Counter-terrorism. He is a former Adjunct Professor of Intelligence Studies at the American Military University.
Read Articles from Michael Shrimpton;
ATTENTION READERS
We See The World From All Sides and Want YOU To Be Fully Informed
In fact, intentional disinformation is a disgraceful scourge in media today. So to assuage any possible errant incorrect information posted herein, we strongly encourage you to seek corroboration from other non-VT sources before forming an educated opinion.
About VT
-
Policies & Disclosures
-
Comment Policy
Due to the nature of uncensored content posted by VT's fully independent international writers, VT cannot guarantee absolute validity. All content is owned by the author exclusively. Expressed opinions are NOT necessarily the views of VT, other authors, affiliates, advertisers, sponsors, partners, or technicians. Some content may be satirical in nature. All images are the full responsibility of the article author and NOT VT.