By Dr. Elias Akleh
Sadly many American legislators are not doing the job their positions stipulate. They are not acting in the interest of the citizens, who elected them in office. Many of their decisions and behaviors draw the suspicion that they act as agents of a foreign country, who is trying to take advantage of American generosity.
What makes it worse, especially during this Memorial Day, it is not just that these politicians seem to dishonor the veterans, who sacrificed their lives for the service of this country, and their families, but they seem to honor, protect and reward the foreign country, whose soldiers had killed some of our veterans in an unprovoked military action.
14 Members of the Pennsylvania House of Representatives representing South Central Pennsylvania; Seth Grove, Bryan Cutler, Ron Marisco, Stan Saylor, Mauree Gingrich, Kristin Hill, Greg Rothman, Mike Regan, Rob Kauffman, Will Tallman, Kate Klunk, Scott Wagner, Rob Teplitz and Kevin Schreiber, had sent a strong letter to Alison Weir, the founder of ifamericansknew.org and president of the Council for the National Interest, demanding that her organization remove two "dishonest billboards", whose sole purpose of the first they claim is "damaging the strong relationship we [Americans] have with Israel", while the second billboard "seeks to create outrage against the nation of Israel." The letter also accused Weir "your organization looks to incite anti-Israeli sentiment within our region."

The two billboards the Pennsylvania legislators had objected to, have been also posted in other states. One billboard was erected on Highway 83 South and reads: "Help Liberty Veterans attacked by Israel" and directs the viewers to the website HonorLibertyVets.org. The website tells the historical incident, unknown to the majority of Americans, of the 1967 Israeli deliberate attack on the USS Liberty, an American Navy electronics surveillance ship.
Israeli fighter planes and torpedo boats had attacked the USS Liberty, whose American identity was confirmed by the Israelis, in a false flag attack attempting to sink it and to blame Egypt for the attack and to cover up Israeli war crimes executing hundreds of Egyptian war prisoners in cold blood. Read the BBC report and watch the BBC documentary "USS Liberty: Dead in the Water".  After killing 34 American sailors and injuring 174 others; a casualty rate of 70%, the attack failed to sink the ship although it sustained a lot of damage.
It is worth pointing to these 14 Pennsylvania legislators that four of the crew members killed by the Israeli attack were from their state; Pennsylvania, and eight survivors currently reside in Pennsylvania. Among the duties of these legislators is to honor these veteran victims and to support their families, rather than defending their attackers.
The Pennsylvania legislators explained that "This event was a low point in the relationship between the United States and Israel. However, in the decades since then our two countries have developed a great friendship and became strong allies."
This statement represents the core misinformation and deception with which such politicians attempt to brainwash the minds of the American people. The painful truth is that Israel is America's worst covert enemy. Israel is the hungry parasite that is fattening itself on American blood; financial aid, military aid, and fighting Israel's proxy wars in the Middle East.
Even before the illegal establishment of rogue terrorist Israeli state, Zionist/Jews/Israelis have been, and still are till today, spying on America, stealing America's technology especially military technology, attacking American citizens and property, bribing, embezzling, threatening, and manipulating American officials to defend Israeli state terror, and to convince Americans to fight Israel's expansionist wars. These facts have been very well known to the CIA, the FBI, the Congress, and even the media.
Fox News had reported on Israelis spying on U.S. since mid-1990's, stating that Israel conducts the most aggressive espionage operations against the U.S. of any American ally, stressing the fact that American phone system and enforcement agencies communication systems are compromised by Israel. This fact was emphasized by author Edward Hendrie in his book "Bloody Zion" page 134 when he quoted Admiral Bobby Inman; Former Deputy Director of the CIA, who stated:
"Israeli spies have done more harm and have damaged the United States more than the intelligence agents of all other countries on earth combined … They are the gravest threat to our national security."
Sayanim agents are Jews carrying the citizenship of a country, in this case U.S., who spy on that country for the benefit of Jews/Zionists/Israel.  These Jewish spies had done a lot of damage to the U.S. American Jews Julius and Ethel Rosenberg headed a sayanim ring of 9 people 8 of them were Jews. For a period of five years; 1945- 1950, they were stealing American atomic bomb plans and selling them to communist Russia helping Stalin build USSR nuclear bomb. The Rosenbergs were found guilty and were sentenced to death in the electric chair.
In 1955 another group of terrorist Jewish sayanims were involved in a series of terrorist bombings of American facilities in Egypt. Their intention was to accuse Egyptian nationalists of the terrorist bombings in order to sabotage American/Egyptian military cooperation. The Jewish terrorists were exposed and captured when one of their incendiary bombs exploded pre-maturely. These false flag terrorist attacks are known as the Lavon Affair, after its planner then the Israeli Defense Minister Pinchas Lavon. Israel denied its involvement in this false flag attack and accused Egypt of the usual anti-Semitic hatred. Yet in March 1985 Israeli President Moshe Katzav honored the three surviving members of this Jewish terrorist gang as national heroes.
The worst Jewish sayanim spy in the U.S. was Jonathan Pollard; a Texas-born Jew, who was an Israeli Mossad spy. While working in the Pentagon, Pollard stole over 10,000 top-secret documents and passed them to a Mossad operative in the Israeli Embassy in Washington, D. C. Among these documents were classified American Nuclear Deterrent technologies relative to the USSR and the names of hundreds of American agents operating inside the USSR.
Israel turned these documents to the USSR. Caspar Weinberger, then United States Secretary of Defense, described the damage stating: "It is difficult to conceive of a greater harm to national security than that caused by Pollard's treasonous behavior."
Israel's theft of American sensitive military technology especially nuclear technology and especially nuclear material has been an on-going process since early 1950's. Declassified FBI and CIA documents confirm the facts that Israel stole American uranium to build their own nuclear bombs. Israeli spies stole 269 kilograms of uranium from the Numec nuclear facility in Apollo, Pennsylvania; the same state those 14 legislators are supposed to serve and protect.
Benjamin Netanyahu; the present Israeli Prime Minister, who had received more Congressional standing ovations for his warmongering speech against non-existent Iranian nuclear bomb in the Congress, than any American presidents, was himself involved in the theft of American nuclear technology. On June 2012, the FBI partially declassified and released seven additional pages from a 1985-2002 investigations into how a network of front companies connected to the Israeli Ministry of Defense had illegally smuggled American nuclear triggers out of the U. S. (Project Pinto), implicating Netanyahu, who was working at the time at the Heli Trading Company.
The largest Israeli false flag attack against the U.S. was the attacks of 911. The internet is full of movies, documents, scientific analysis and conclusions that Israel, not Saudi Arabia, is primarily involved in the attack to get the U. S. to attack Israel's enemies in the Middle East under the pretext of "war against global terror".

These are just few incidents of Israeli spying, theft and attacks against Americans.
Getting back to the Pennsylvania legislators and to the second billboard they are objecting to. The second billboard states the fact that the U.S. gives Israel $10 million a day in financial aid, and that "our money is needed in America!" It also refers the viewers to StopTheBlankCheck.org website to get all the facts. The website explains that many American politicians from both Republican and Democratic parties, including some Pennsylvania legislators, receive campaign donations and gifts from the Israel lobby in order to approve the $10 million/day gift to Israel. This is done without any debate or even public awareness. Israel uses this gift; our tax money, to provide free tuitions for their students, free total medical care for their citizens, for building and subsidizing the illegal colonies (settlements) for their extremist citizens in the occupied Palestinian land, for creating jobs for Israeli workers, and for their terrorist Israeli veterans, who murder Palestinian youth daily in cold blood in Palestinian towns. All this while Americans face increase in homelessness, unemployment, educational budget cuts, lack of health coverage, decrease in social security benefits, and deterioration in our basic infrastructure.
The letter by these 14 Pennsylvania legislators is pregnant with lies and misinformation that accuses the ifamericansknew.org of. Alison Weir's reply to such accusation exposes the fallacy they claim in their letter:
"You claim that the U.S. and Israel have become "strong allies." In reality, this much vaunted but largely non-existent "alliance" consists of Americans giving money and weaponry to Israel, dying in wars for Israel, and suffering hostility because of our support for Israel. In return the Israeli government insults U.S. Presidents from both parties, frequently ignores U.S. official requests and policies, steals our technology – often then selling it to others – and regularly spies on us. (Many Israelis citizens, it's important to point out, oppose these governmental actions, as should you.)"
She further states: "We are appalled that Pennsylvania lawmakers are taking time away from their duties representing the people of Pennsylvania to attack free speech and oppose American veterans."
Elias Akleh is an Arab American from a Palestinian descent, born in the town of Beit Jala. His family was first evicted from Haifa by the Israeli occupation during the 1948 "Nakba", then evicted again from Beit Jala after the 1967 "Nakseh". He lives now in the US and write about the conflicts in the Arab World.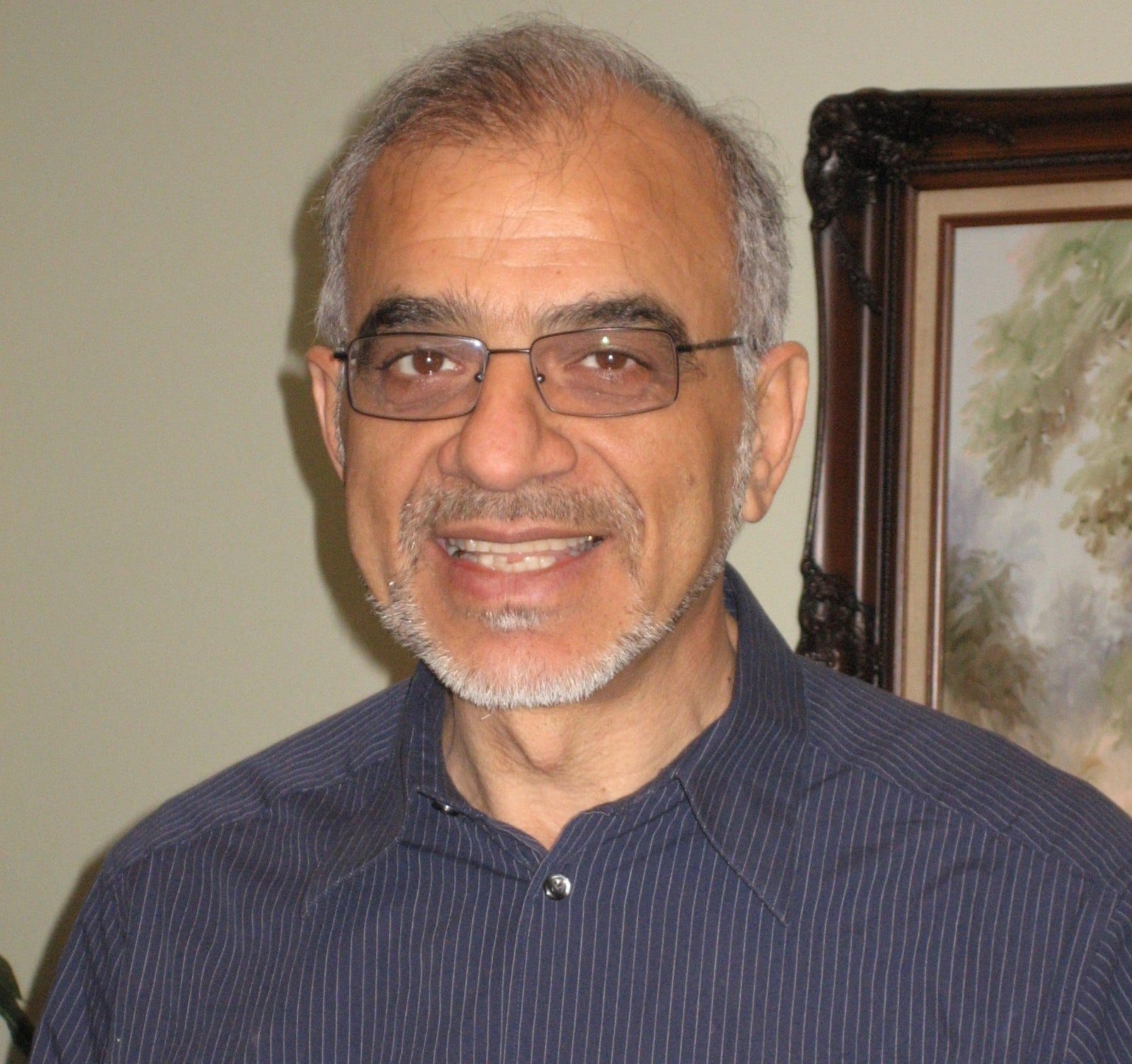 Dr. Elias Akleh is an Arab-American from Palestinian descent. His family was evicted from Haifa, Palestine after the 1948 Nakba when Zionists stole his family's property. Then the family was evicted again from the West Bank during the 1967 Naksah, after Zionists again, occupied the rest of Palestine.
ATTENTION READERS
We See The World From All Sides and Want YOU To Be Fully Informed
In fact, intentional disinformation is a disgraceful scourge in media today. So to assuage any possible errant incorrect information posted herein, we strongly encourage you to seek corroboration from other non-VT sources before forming an educated opinion.
About VT
-
Policies & Disclosures
-
Comment Policy
Due to the nature of uncensored content posted by VT's fully independent international writers, VT cannot guarantee absolute validity. All content is owned by the author exclusively. Expressed opinions are NOT necessarily the views of VT, other authors, affiliates, advertisers, sponsors, partners, or technicians. Some content may be satirical in nature. All images are the full responsibility of the article author and NOT VT.