By Gordon Duff with Henry Sullivan
Donald Trump is racing to Washington to meet the Rolling Thunder Vietnam Veterans biking organization that supposedly rides each Memorial Day to remind congress of the hundreds of prisoners of war abandoned by Nixon and Kissinger.
The Rolling Thunder "gang," whatever it had been, long ago became, in broad terms, a war cheerleading pack of wannabees, intent upon getting as much attention as possible.
In reality, the "ride" is not only something very different, few on it have a clue and fewer still are veterans. Let me tell my own story.
In 2004 Henry and I rode with the "central" group on Rolling Thunder. We met up with the group in Chillocothe, Ohio, where a local social organization, intended on honoring the Vietnam Veterans of Rolling Thunder, arranged for quite a wonderful banquet. Henry, an Army combat medic and Vietnam Veteran and I, (a Marine combat infantryman and Vietnam Veteran) walked into a room of about 200 Vietnam Veteran biking enthusiasts.
Carol was with us and drove the first aid backup vehicle.
Henry and I worked the room, so to speak, meeting the Vietnam vets as we walked from table to table. The problem is, there were only two Vietnam veterans in the room, one was Henry. Guess who the other one was?
We did have veterans, a fairly small percentage, some old enough to have been in Vietnam, that and a room of "war groupies" and "enthusiasts." This was distressing.
Not all of us see things the same way but the idea of veterans embracing biker garb, to me anyway, is not a way to overcome the trashing Hollywood had given Vietnam vets. It only made things worse. Even more, since 1970, over 80% of Vietnam vets I had met turned out to be phonies. That same percentage tell true today.
I just ran into another "secret squirrel" Marine vet who knew nothing of the common experiences of Marines in Vietnam. Hey, if you can't produce a photo of yourself in Vietnam, you weren't there. The internet, including "trolldom" is filled with pretend veterans of all kinds, none of whom ever talk about where they served, have no photos with buddies, just stories about how they were in the military and how rough it was and how they are trying to forget it.
Think of who these people are.
This group in Chiillocothe was just too much, I hadn't run into this kind of insanity pretty much ever. They were well behaved, mind you, all local boys from Illinois and Indiana, out for a ride away from their wives. Nearly half of them were gay, which is alright for me, just in case I planned on changing teams, all my dating options would be covered.
Before we got out of West Virginia, Henry was run off the road by a biker newbie wrestling his "bought on time" Harley.
Carol and I got Henry situated in a local hospital with a morphine drip and checked into the appointed group motel just inside Virginia. I am glad watching fat guys in sweaty underwear kissing and hugging doesn't bother me.
I have no idea where the "gang", as it were, went to in DC – motels off I-95 or along Highway 1, I guess. I stayed at the Crossroads at the Marine Corps Base at Quantico.
Staying with us was a group of Marine Raiders from World War II. I sat up with these guys for hours, listening to real war stories from real Marines. I will remember that all my life.
This was also the opening of the World War II memorial, though only political invitees, not vets, were allowed in. The memorial had an ugly plywood wall around it and was "invitation only."
However, on the Mall, there were displays, lots to be seen, thousands of World War II vets from around the world and lots of free water and porta-toilets. This was done by the Park Service and was a great job, I will always owe them. Meeting and seeing these guys, the real heroes, was a privilege.
None of the Rolling Thunder gang, other than Carol and I, made it to honor the World War II vets. The "Rolling Thunder" boys went to the White House instead to thank George "W" Bush for his "Mission Accomplished" and to support his re-election against real Vietnam Veteran John Kerry.
I suspect that tomorrow they will be with Trump.
____________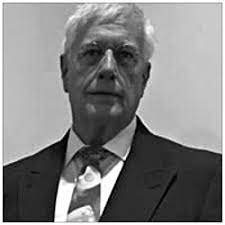 Gordon Duff posted articles on VT from 2008 to 2022. He is a Marine combat veteran of the Vietnam War. A disabled veteran, he worked on veterans and POW issues for decades.
Gordon is an accredited diplomat and is generally accepted as one of the top global intelligence specialists. He manages the world's largest private intelligence organization and regularly consults with governments challenged by security issues.
Duff has traveled extensively, is published around the world, and is a regular guest on TV and radio in more than "several" countries. He is also a trained chef, wine enthusiast, avid motorcyclist, and gunsmith specializing in historical weapons and restoration. Business experience and interests are in energy and defense technology.
ATTENTION READERS
We See The World From All Sides and Want YOU To Be Fully Informed
In fact, intentional disinformation is a disgraceful scourge in media today. So to assuage any possible errant incorrect information posted herein, we strongly encourage you to seek corroboration from other non-VT sources before forming an educated opinion.
About VT
-
Policies & Disclosures
-
Comment Policy
Due to the nature of uncensored content posted by VT's fully independent international writers, VT cannot guarantee absolute validity. All content is owned by the author exclusively. Expressed opinions are NOT necessarily the views of VT, other authors, affiliates, advertisers, sponsors, partners, or technicians. Some content may be satirical in nature. All images are the full responsibility of the article author and NOT VT.