…by Brett Redmayne-Titley,  Guest contributor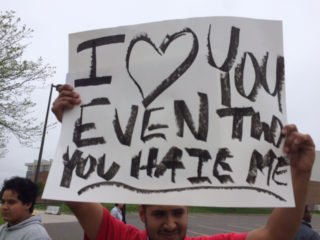 [ Editor's Note: Now we wait it out until the semi-grand finale of the conventions for The Donald and Hillary. We are still checking on the validity of the story of Trump being out of money, with no airtime purchased for the next two months, and dumping the problem on the Republican Committee.
This could be payback for all the hurdles they had put in his way. If they do not step in with some major funding, then Hillary will have these two months to pummel Mr. Trump, which Donald could be thinking will be a billion in free publicity.
The Repubs are between a rock and a hard place, as they don't hate Hillary more than Trump, and more so because, if she wins, they will be out of the White House for another four to eight years.
We could still have some big revelation disclosures before the conventions. If anyone is holding any candidate-destroyer bombs, that would be the time to use them so a successor could come in at the respective convention. This will be what I am calling the "Most Dancing with the Stars" presidential race in history, where theater will dominate most of the public discussion, with a big dose of sports playoffs anxiety thrown in.
It will be anything but a sober sorting out by grownups of the major issues facing us now and in the future. We just had Trump's son do the story about how the Iran nuclear deal was the tipping point for getting into the race. Trump as the loose cannon, bull in the China closet? Gosh…who whudda figured! 🙂 …Jim W. Dean ]
____________
Coming soon to a theater near you
It's 9:30 AM. The Trump rally doesn't start until 11:30 and Trump is not scheduled until 2:00 PM, but already a line stretches beyond the far end of the San Diego Convention Center. The crowd outside is already over 2,000. Some arrived as early as 4:30 AM. They all have tickets already for the sold-out show. Scalpers were advertising as much as $100.00 for the free tickets.
Trump hit the stage at 2:20PM. He began by using San Diego's proximity to Mexico to segue into his attack on illegal immigrants.
"We're gonna build that Wall. Yes, we are! Believe me!" The crowd of over 10,000 cheered wildly, waving all manner of multi-colored pro-Trump banners, posters, flags, hats and fists. This theme and slogan were repeated to similar effect throughout his speech. "We're going to build a bigger, stronger and better military than ever before. Believe me!" was another oft-repeated slogan, since military fervor was equally interspersed with anti-immigrant rhetoric. His phrase, "Believe me!" Trump used as an ending so frequently it was noticeable.
He did have some kind words and promises for San Diego's Latino residents.
"I think the Mexicans are going to love me. They're  going to love me when they get all those new jobs!" There were far too many questions to ask of this outlandish statement and not one would be asked today, but his promise was indeed reflected several times against the many "Build the wall! Build the Wall! Build the Wall!" chants; following Trumps calls to do just that.
Thus began an hour-and- five-minute rant that preyed on the crowd repetitively with great generalizations on the topics of immigration, military build-up, harsh dealings with foreign nations, the Clintons, making "America Great Again," support of the NRA and The Wall. There were few specifics, few facts presented, merely loose assertions followed by, "Believe me!" In repeatedly asking for this leap of faith, Trump offered no specific reason other than his claimed personal success, reminding his audience of his ascendance to success from, "just a million dollar loan."
Trump worked the crowd merely for reaction, again-and-again, shouting the same talking points seemingly in rotation, with few references to facts. As he rambled, he often switched to attacks on Hillary whenever stuck for a kicker. However, very conspicuously Trump did broach two other original topics that should be of importance to the public, but not necessarily in the way Trump intended.
He, Donald J. Trump, is being sued due to the dissatisfaction of students of his for-profit, Trump University. Trump was especially outraged today at this affront to his integrity, and for the next fifteen minutes-plus devoted his attack to a demand for vindication. In his strange, rambling defense of this Class Action against Trump University, he repeatedly raged that he was being, "railroaded by the legal system."
On-and-on he went, berating the judge, the legal system and the lawyers while vilifying with defamatory remarks several of the individual students who are now plaintiff's against him and his alleged fraud. "I mean…" said Trump, screwing-up his face."Their only complaints were more comfortable chairs and a lack of nice sandwiches. Sandwiches?!" How his legal troubles were going to benefit the voters, Trump did not say.
Trump saved special venom for his most hated adversary. Donald J. Trump has good reason to hate the press. And hate the press he does. On three separate occasions he found a way to weave his media hatred into his speech, encouraging the crowd each time to vilify the press as much as he does. Three times he pointed to the Media Area and beseeched his minions to turn and confront the press in person, repeatedly calling all media, "slime."
Oh, and turn in unison they did. More than 20,000 eyes glared at the gathering of photographers and journalists while Trump continued to goad them, his voice rising while using further shouted derision. Some laughed while dutifully pointing at us. Some looked intently with narrowed eyes that did not smile.
Getting ready for his closing remarks, Trump waved his hands about the room calling the days gathering a "love fest." He said it again while bringing the crowd to a crescendo over promises of victory over Hillary in November. "When I'm president we're going to start winning", he assured the crowd. "We're going to win big overseas.
We're going to win big with jobs. We're gonna win bigly!," he bellowed, now over come with confidence from the irrational approval of the rabid crowd. Bringing it down for effect, Trump paused and stated," You people are going to say… Mr. President… we're winning too much!"
With that he was off, stage left. The crowd headed for the exits.
The thought of Trump calling today's carnage a "love fest" came to mind. Love? No, there was no love here today. Except, as was sorely evident, love of self, love of ignorance, love of intolerance, love of meanness and love… of a very obvious lie: Donald Trump will "Make America Great Again." Sure.
_________
About The Author
Brett Redmayne-Titley began reporting on-scene in an effort to provide better quality reporting from current events of geo-political, environmental and moral importance. A life-long activist, political commentator and world citizen, he has published over one hundred in-depth articles, many of which have been re-published and translated internationally. He can be reached at: live-on-scene [at] gmx.com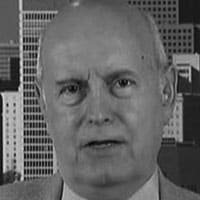 Jim W. Dean is VT Editor Emeritus.  He was an active editor on VT from 2010-2022.  He was involved in operations, development, and writing, plus an active schedule of TV and radio interviews.  He now writes and posts periodically for VT.
ATTENTION READERS
We See The World From All Sides and Want YOU To Be Fully Informed
In fact, intentional disinformation is a disgraceful scourge in media today. So to assuage any possible errant incorrect information posted herein, we strongly encourage you to seek corroboration from other non-VT sources before forming an educated opinion.
About VT
-
Policies & Disclosures
-
Comment Policy
Due to the nature of uncensored content posted by VT's fully independent international writers, VT cannot guarantee absolute validity. All content is owned by the author exclusively. Expressed opinions are NOT necessarily the views of VT, other authors, affiliates, advertisers, sponsors, partners, or technicians. Some content may be satirical in nature. All images are the full responsibility of the article author and NOT VT.