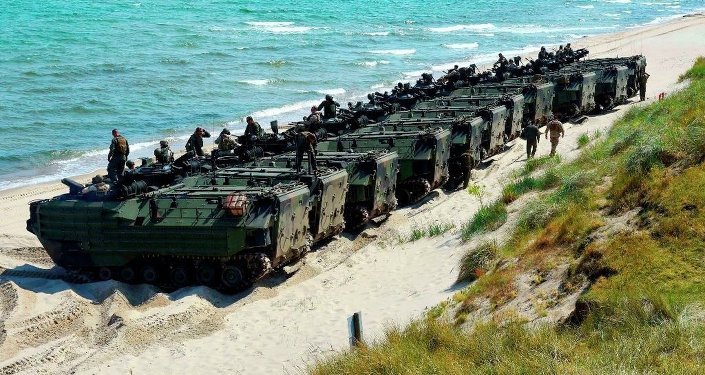 … from  Russia Today,  Moscow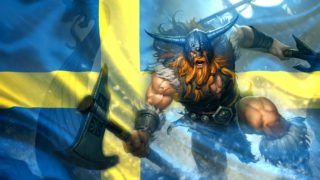 [ Editor's Note: This poll has some surprises. But left out is the all important issue that, if the public wants one thing done and those in control of the government another, whose program do you think will rule?
Sweden was the big surprise, with 71% facing confrontation with Russia versus mediation. I did not know that all the NeoCons had moved there. Our democracies have been turned into divide and conquer test tube experiments to give the best illusion possible that such a thing as popular rule exists.
I am not being an absolutist with the statement. Sure, democracy exists in a few places, and in others, sometimes. But powerful silent MINORITIES continue to rule, and their desires are never put to a vote.
Who are they? Take a look at the growing hysteria of the Brexit doom-and-gloom media stories being spread around now. We see the war of the polls going on there, with claims that one side or the other is winning or losing, all to get a herd mentality in play.
No one asks how, if Europe had existed before the EU was formed, it could not continue to do so, despite one country bowing out at some point. That option was woven into the original union.
As we get down to the wire, the mass manipulators have decided to bet the farm on fear propaganda because it has worked so well in the past. Frankly I think the EU needs a good shaking up, and I hope Merkel is toppled in the next German election. New leadership is desperately needed.
The fear war against Russia is woven into this background, as the glue to hold the EU together. The US wants the EU to pay for its own defense, which Europeans feel is stupid if they can have the US do it, especially when there is no credible threat.
So we see the perverse failure of government, where a hyped threat from Russia is being put in front of the real ones of terrorism and massive immigration by people who have no intention of assimilating with the host community, but to conduct a low scale cultural war with it.
This was predicted years ago and is happening before our eyes. Turkey is threatening to unleash a new horde of refugees, and not a single EU politician has called for EU naval forces to simply block the sea route into Greece. Faced with such a collective security threat, they so far don't even consider protecting their border from unarmed immigrants, but think they can fight off the Russian military on its own border.
Such people are totally unqualified to lead, yet we see them in positions of leadership everywhere. And whose fault is that? EU voters put them in power, and not at gunpoint either. More on this is coming soon… Jim W. Dean ]

____________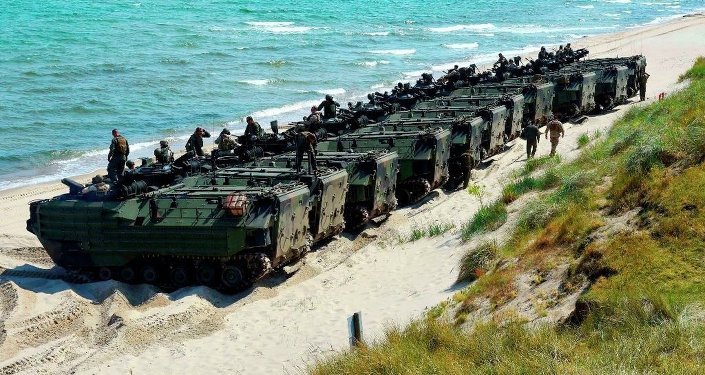 – First published  …  June 14,  2016 –
Europeans are weary of hard power and are reluctant to boost defense spending despite the commitment to do so by their governments, a Pew poll has shown. Tensions with Russia are seen as a minor threat compared to international terrorism and economic instability.
Deterring an "aggressive Russia" with an increased military presence in Europe is the stated goal of NATO since 2014, but public opinion in Europe doesn't seem to buy the plan.
According to the Pew Research Center's Spring 2016 Global Attitudes Survey, people in Europe don't see Russia as a major threat and don't see hard power as a viable solution not only for tensions with Moscow, but even for international terrorism, a threat they consider the biggest for Europe.
Poland is the only one of the 10 countries surveyed that sees tensions with Russia as a major problem. There, 71 percent of people agreed with the statement, a far greater percentage compared to other nations surveyed. Throughout Europe, 34 percent see Russia as a major threat, the poll has shown.
Interestingly, Poles are divided over whether their government should take a tougher stance on Russia or favor stronger economic ties with it. People in most countries surveyed agreed with the latter option. Sweden was the only country that definitely favors a confrontational approach, with 71 percent approving it compared to 26 percent seeking reconciliation.
Germans, Italians, Hungarians and overwhelmingly Greeks want to trade, rather than quarrel with Moscow. The average is 43 percent for reconciliation vs 48 percent for confrontation with Moscow.
The biggest threat Europeans identified is the terrorist group Islamic State, which 76 percent called a major problem. Terrorism is followed by global climate change and global economic instability, which 66 percent and 60 percent of Europeans called major threats, respectively. Almost half of the people polled (49 percent) feel threatened by the large number of refugees arriving in Europe.
The urge to boost military spending is shared by the Poles and the Dutch, where 52 percent and 49 percent of the people want to spend more on defense, respectively. Sweden and the UK are split between putting more money into army coffers and keeping spending at current levels. In all other countries polled, including Germany and France, a majority of people want to keep things as they are. In Spain, one-third of the people want to cut the defense budget.
Europeans are divided over whether military power is being used properly against terrorism. In six of the 10 nations, including European heavyweights the UK, Germany and France, people said the EU relied too much on military force. Just over half of the Poles, Italians and Hungarians said the military solution is the best against terrorism.
A majority of 54 percent of Europeans said their countries should focus on domestic problems, compared to 40 percent who said they should help other countries deal with theirs. Overwhelmingly (74 percent), they support a greater role for the EU in world affairs.
____________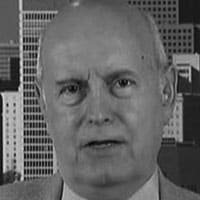 Jim W. Dean is VT Editor Emeritus.  He was an active editor on VT from 2010-2022.  He was involved in operations, development, and writing, plus an active schedule of TV and radio interviews.  He now writes and posts periodically for VT.
ATTENTION READERS
We See The World From All Sides and Want YOU To Be Fully Informed
In fact, intentional disinformation is a disgraceful scourge in media today. So to assuage any possible errant incorrect information posted herein, we strongly encourage you to seek corroboration from other non-VT sources before forming an educated opinion.
About VT
-
Policies & Disclosures
-
Comment Policy
Due to the nature of uncensored content posted by VT's fully independent international writers, VT cannot guarantee absolute validity. All content is owned by the author exclusively. Expressed opinions are NOT necessarily the views of VT, other authors, affiliates, advertisers, sponsors, partners, or technicians. Some content may be satirical in nature. All images are the full responsibility of the article author and NOT VT.