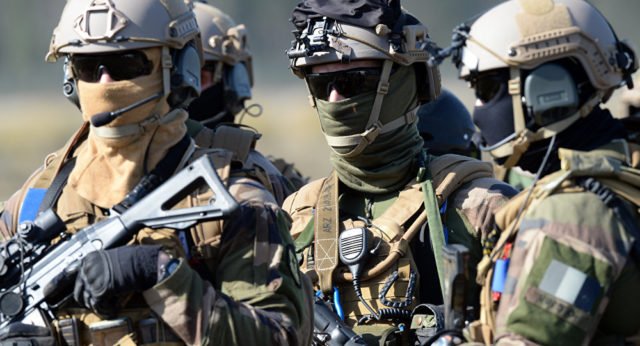 …from  Press TV,  Tehran
[ Editor's Note: This story is an old and new one at the same time. The reports of US and British Special Ops in Syria have been around for some time, but the French and German, less so.
As a general rule of thumb, the former colonial operatives are always on the ground in conflict areas where they have an interest, and don't worry much about having an invitation.
The Germans have denied that their people are there, but such denials are routine, because, as member states of the UN, such actions violate several international agreements. The UN tends to not make a big issue over it, as it just advertises what a duck blind the UN can be for member states picking and choosing which agreement they will abide by.
Clandestine Special Ops people are initially engaged in intelligence collection, the boots on the ground kind to keep their host countries aware of the true situation on the ground. Where you have a myriad of factions fighting, it is hard to evaluate a coherent policy when what is really going on is a guessing game.
The next step is to move into funding, supplies and training, but to avoid engaging in combat, as that triggers compliance with the various Special Ops country's domestic laws on notification to Congress or their Parliaments, respectively.
This is even more complicated when you have the CIA running parallel and overlapping operations using contractors, designed to escape Congressional oversight.
All of this gives the perpetrators a "screw you, Mr. Assad", boots on the ground reality that "we are here, to hell with the rules, and what are you are anyone going to do about it?"
The problem there is that, if it is OK for the former colonialists to do this, then figuratively it is OK for other parties to do so, and confirms what we know to be a US coalition, Gulf State, Turkish and Israeli assault on a fellow UN-member country, an illegality that runs off the charts.
That puts Syria on the spot to release the proof that it has, communications intercepts or even that it is holding prisoners. VT has already published articles on the Turkish and Gulf State prisoners Syria has captured in uniform. Syria cannot continue to bring this issue up, while holding back on whatever proof it has, or it will continue to be ignored… Jim W. Dean ]
__________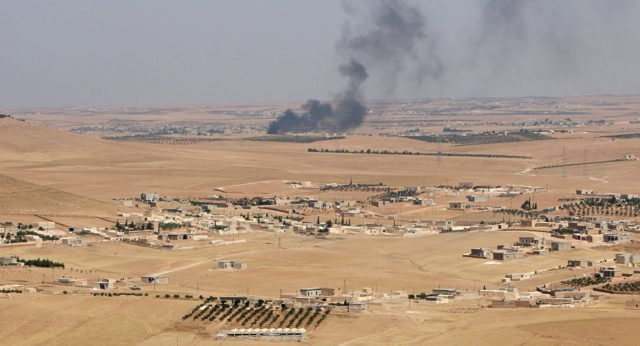 – First published  …  June 15,  2016 –
The Syrian government says French and German forces are present in northern Syria, condemning it as an act of "aggression." The Syrian Foreign Ministry said on Wednesday French and German forces are deployed to Ain al-Arab, also known as Kobani, and Manbij alongside US military personnel.
"Syria … considers it explicit and unjustified aggression towards its sovereignty and independence," the official SANA news agency quoted the ministry as saying.  
Foreign forces are aiding Syria Democratic Forces (SDF) near Manbij and Syrian Kurdish YPG militia, part of the SDF, in Ain al-Arab, characterizing the aid as part of an offensive against Daesh.
The ministry said any side "wishing to fight against terrorists must coordinate its moves with the legitimate Syrian government, whose army and people are fighting terrorism" across the country.
"Such presence under the pretext of fighting terrorism cannot elude any one," it added.
The Britain-based Syrian Observatory for Human Rights said French special forces were building a base for themselves near Ain al-Arab.
France's defense minister said last week that there were also special forces operating in Syria helping the SDF advance towards Manbij. Berlin, however, was quick to deny the presence of German special forces in Syria.
"There are no German special forces in Syria. The accusation is false," a spokesman at the Germany's Defense Ministry said.
The Observatory, however, said German, French and American military advisers, and French and American special forces, were assisting the SDF. Their presence has raised growing suspicion that the US and Europe are assisting a Kurdish campaign to establish a separate state in Syria.
On Tuesday, Prime Minister Binali Yildirim said Turkey would not allow cooperation with terrorist organizations in Syria, referring to Kurdish groups which the US supports.  Ankara and Washington have long been at loggerheads over the role of the US-backed Syrian Kurdish militia.
Turkey says the fighters are a terrorist organization affiliated with the outlawed Kurdistan Workers Party (PKK) but the US sees them as a partner in Syria operations. In a speech to his ruling AK Party in parliament, Yildirim said Turkey won't allow formation of new states in Syria.
Syria is currently fighting foreign-backed militants such as Daesh and al-Qaeda-linked Nusra Front on several fronts, including in Aleppo which borders Turkey.
On Wednesday, the Syrian Observatory for Human Rights said fierce battles between government forces and Takfiri terrorists in Aleppo had left 70 fatalities in less than 24 hours.
The monitor said Syrian forces retook the villages of Zaytan and Khalasa to the southwest of the Aleppo city after losing control of them hours earlier.
The area overlooks the government supply road around the south of Aleppo, linking government-held Nayrab airport to the city's southeast and areas controlled by government forces to its west.
The Syrian daily al-Watan said Russian fighter jets resumed their missions in Aleppo, targeting positions of al-Nusra Front and allied forces on Wednesday.
Moscow launched airstrikes against Daesh and other terrorist groups in Syria on September 30 upon a request from the Damascus government.
____________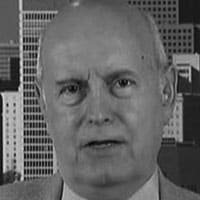 Jim W. Dean is VT Editor Emeritus.  He was an active editor on VT from 2010-2022.  He was involved in operations, development, and writing, plus an active schedule of TV and radio interviews.  He now writes and posts periodically for VT.
ATTENTION READERS
We See The World From All Sides and Want YOU To Be Fully Informed
In fact, intentional disinformation is a disgraceful scourge in media today. So to assuage any possible errant incorrect information posted herein, we strongly encourage you to seek corroboration from other non-VT sources before forming an educated opinion.
About VT
-
Policies & Disclosures
-
Comment Policy
Due to the nature of uncensored content posted by VT's fully independent international writers, VT cannot guarantee absolute validity. All content is owned by the author exclusively. Expressed opinions are NOT necessarily the views of VT, other authors, affiliates, advertisers, sponsors, partners, or technicians. Some content may be satirical in nature. All images are the full responsibility of the article author and NOT VT.