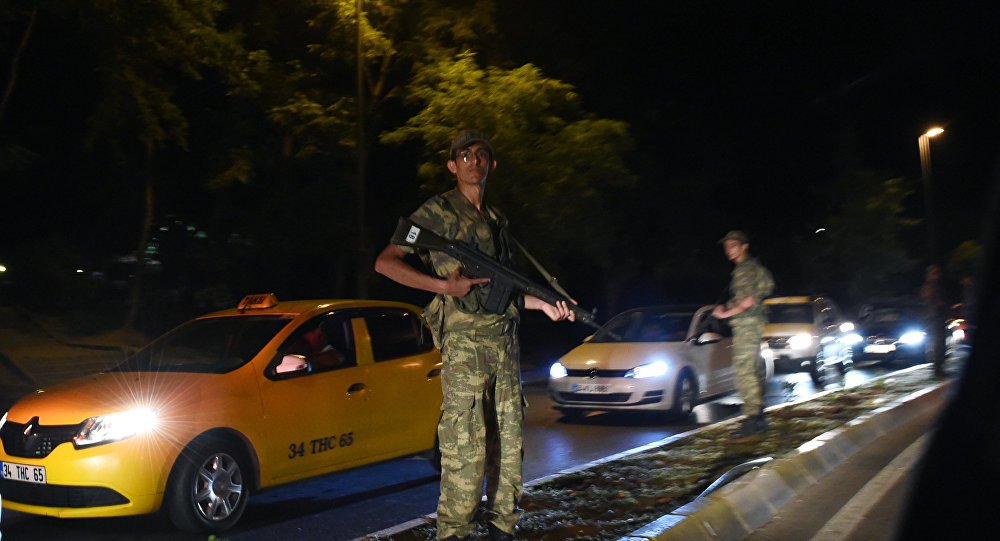 In a strange course of events, the Islamist military…and opposition parties seem to have rallied behind Erdogan who is returning to Istanbul.  We were told his plane just landed.
As of this moment, the Coup as failed…this being 9pm Eastern Standard Time.
Update:  6:30 pm EST from Russia Today – Jim Dean
Turkish military declares takeover of country, top officials reportedly taken hostage
–
Turkey's government appears to have been overthrown in a coup, as the military claimed taking control over the country.
"Turkish Armed Forces have completely taken over the administration of the country to reinstate constitutional order, human rights and freedoms, the rule of law and the general security that was  damaged," the military said in a statement."All international agreements are still valid. We hope that all of our good relationships with all countries will continue."
Around midnight local time, a TRT anchor announced the country was now run by a "Peace Council" that will ensure the safety of the population.
Tanks have been posted outside Istanbul's Ataturk International Airport and in other locations in the city.
Justice Minister Bekir Bozdag reportedly blamed the coup on Fethullah Gülen, a Turkish preacher currently residing in the US. A former ally of President Erdogan's AKP party, Gülen fell out of favor in 2013.
 President Recep Erdogan is reportedly on vacation in the southern Turkish resort town of Bodrum.
About half an hour after midnight local time on Saturday, Erdogan appeared on CNN Turk (via Skype), issuing a statement blaming "parallel state" for the coup, calling for people to take to the streets, and vowing "We will overcome this."
Tanks have been posted outside Istanbul's Ataturk International Airport, while armored vehicles were photographed outside TRT offices. All flights from Istanbul's Ataturk International Airport have been canceled, Reuters reported citing a witness.
The Turkish military announced it was seizing power in the country "to protect the democratic order and to maintain human rights."
____________
Update from Press TV – International reaction: 7:15 pm EST  
Erdogan supporters have taken to the streets. It could be a long night…Jim Dean
–
Global reactions pouring in
–
Meanwhile, Iranian Foreign Minister Mohammad Javad Zarif expressed his deep concern about the crisis in neighboring Turkey in a message on his twitter account, saying "stability, democracy and the safety of the Turkish people are paramount."
Russia's Foreign Minister Sergei Lavrov sain on Saturday that bloodshed should be avoided in Turkey, and that the situation should be settled within a constitutional framework. He also called on his countrymen in Turkey to stay indoors.
The Russian foreign minister made the statement during a joint press conference with his US counterpart John Kerry, who also expressed hope for peace in Turkey.
"I hope there will be stability and peace and continuity within Turkey, but I have nothing to add on what has transpired at this moment," Kerry was quoted by US media as saying.
European Union foreign policy chief Federica Mogherini called for "restraint" in Turkey after the attempted coup.
"In constant contact with EU Delegation in Ankara & Brussels from Mongolia. Call for restraint and respect for democratic institutions #Turkey," she wrote in a tweeted from a regional summit in Ulaanbaatar.
____________
This is a current event, happening right now as I write, so details are a bit sketchy but the basic narrative seems clear – the Turkish military, or perhaps a faction within it, has launched an uprising against the Erdogan regime.
Gunfire Heard in Turkish Capital; Military Jets, Helicopters Seen Overhead
Update 6:10 pm EST from Sputnik … Jim Dean
America's leading NATO ally in the Middle East has fractured into pieces following an apparently successful military coup to "restore the rule of law and democracy."
Controversial President Recep Tayyip Erdogan appears to have lost control of Turkey with military forces seizing control of the state sponsored television station saying that they were forced to seize control due to what they view as dictatorial mandates by the country's leader.
Calling themselves a "Peace Council" on the TRT news station, the military forces have declared that they will be announcing the country's new constitution shortly that will provide robust protections for human rights and the rule of law while laying out a transition towards democratic rule.
The Turkish military conducted the coup on Friday evening with initial reports indicating gunfire had broken out in Istanbul and Ankara while tanks and F-16s had been deployed in an apparent attempt to put down the military coup.
Turkey's Prime Minister Binali Yildirim says that the government remains in control and that the coup participants will "pay dearly," but reporting on the ground by the RIA news agency corroborated by the AFP indicates that the country's President Erdogan is in a mad scramble to escape the country via the Ataturk International Airport.
The Turkish military said that they will be reading the new constitution over television in the hours to come.
Erdogan has made a statement live from a hotel in the mediterranean holiday resort of Marmaris: (machine translation from Turkish)
Marmaris; the Grand Yazici Mares Hotel in a statement that President Erdogan "You know have been approached structure is focused team. To be overcome in this. All the people in airports, challenge, I'm waiting on the street. We will overcome in this. Our nation get comfortable. It has made the necessary statement of Prime Minister ., including the police involved, we will punish most severely, "he said.
Erdogan said: I am my country at the moment the President telling what that very clearly, all members of the party of which I am the founder, as well as national constituting will Cumhurun I invite you to challenge him our particular cities and squares of our cities, we will be hand in hand with our people and the need for those who dare course there We'll give. This I believe to be successful coup.
Today, this development is moving really attempt unfortunately a minority in our Armed Forces. of this known structure, it encourages parallel restructuring, a move that top minds in their use. Our country, unity, togetherness, unity, I believe for the movement against this nation will give them a good answer will receive the necessary punishment.
Turkey is not a country to be sold cheaply at a time such uprisings and Pennsylvania than in a country that is not managed.
Updates: 5:30 pm EST… Gordon
Hurriyet Daily News reports that Erdogan was flown out of Ankara airport, current whereabouts unknown
Ankara airport is closed, tanks are parked in front of the terminal.

The state-run Anadolu Agency is reporting that Chief of General Staff Hulusi Akar is being kept as a hostage with a group.
President Recep Tayyip Erdoğan is expected to make a statement, broadcaster CNNTürk said.
A CNNTürk reporter said a helicopter shot at the General Staff headquarters in Ankara.
CNNTürk reported that two buses full of soldiers entered the headquarters of the state-run TRT in Ankara. Channels started to broadcast weather forecast only.
Turkish prime minister confirms coup attempt.  Russian press confirms military in control.  Syrian government confirms military in control in Istanbul, no report from Ankara.  Erbil reports shock in Kurdish region. 
 ___________
Gunfire has been heard in the Turkish capital, and there are reports of unusual military activity, with a military chopper opening fire near the national intelligence headquarters.
https://www.youtube.com/watch?v=gxAHjh2Rm_Q
On Friday, gunshots broke out in the Turkish capital of Ankara with witnesses saying that military jets and helicopters could be seen flying overhead. There has also been military helicopters spotted overhead in Turkey's largest city Istanbul according to Reuters.
There are also multiple reports of a large military operation, with soldiers deployed in Hatay Province.
Turkish Prime Minister Yildirim has stressed that nothing will harm Turkish democracy, while also adding that the military action is being taken without the proper chain of command.
All police and security forces personnel in Ankara have been told to report in, and reports indicate that military personnel are disarming regular police forces in Ankara and Istanbul.
Bridges over the Bosphorus in Istanbul have also reportedly been closed by Turkish military police.
Tanks have also been reported in Istanbul.
Sources indicate that Facebook and Twitter have been blocked in Ankara. The Turkish prime minister has confirmed that an unauthorized campaign of military violence has been undertaken against the government with some calling it a coup.
A gunfight has now broken out in front of President Recep Tayyip Erdogan's palace.
Turkish military has now released a statement saying that they have seized control of the government.
https://www.youtube.com/watch?v=faP5HUZtVzk
The Turkish military has taken to television to say that the "power of the country has been seized in its entirety" and that the Turkey's leadership have been detained by the troops which conflicts with official statements by the government saying that President Erdogan is in a safe location.
All flights in and out of Turkey's Ataturk Airport have been cancelled according to Reuters.
DETAILS TO FOLLOW
We have little word from Ankara of events there, not least because Both Twitter and Facebook have been blocked.
Doğan News Agency have reported that all police personnel have been ordered to report for duty and there are reports of gunfire being heard and jets flying low over the city.
However, Istanbul is in complete lockdown, military units are on the streets in large numbers, all bridges across the Bosphorus are blocked by Gendarmerie and a curfew is in place.
In a phone call to broadcaster NTV, Turkish Prime Minister Binali Yıldırım said that Turkey is facing an uprising attempt from inside the army.
"This cannot be called a coup for the moment. This is an uprising," he said.
This denial of a coup rings hollow to me, Erdogan is the de facto dictator of Turkey so any 'uprising' must surely be seen as a coup against the Erdogan regime.
We expect a harsh response from the forces loyal to Erdogan, and PM Yildirim as much as said so:
"The security forces are in action against this. We will punish it the hardest way"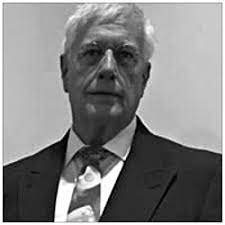 Gordon Duff posted articles on VT from 2008 to 2022. He is a Marine combat veteran of the Vietnam War. A disabled veteran, he worked on veterans and POW issues for decades.
Gordon is an accredited diplomat and is generally accepted as one of the top global intelligence specialists. He manages the world's largest private intelligence organization and regularly consults with governments challenged by security issues.
Duff has traveled extensively, is published around the world, and is a regular guest on TV and radio in more than "several" countries. He is also a trained chef, wine enthusiast, avid motorcyclist, and gunsmith specializing in historical weapons and restoration. Business experience and interests are in energy and defense technology.
ATTENTION READERS
We See The World From All Sides and Want YOU To Be Fully Informed
In fact, intentional disinformation is a disgraceful scourge in media today. So to assuage any possible errant incorrect information posted herein, we strongly encourage you to seek corroboration from other non-VT sources before forming an educated opinion.
About VT
-
Policies & Disclosures
-
Comment Policy
Due to the nature of uncensored content posted by VT's fully independent international writers, VT cannot guarantee absolute validity. All content is owned by the author exclusively. Expressed opinions are NOT necessarily the views of VT, other authors, affiliates, advertisers, sponsors, partners, or technicians. Some content may be satirical in nature. All images are the full responsibility of the article author and NOT VT.