By Gordon Duff with Ian Greenhalgh
For years, SITE Intelligence, a Mossad front, turned out phony video and audio tapes where Osama bin Laden, even years after his death, confessed to nearly any imaginable crime including kidnapping the Lindbergh baby. When today, Jim Dean pointed out Lavrov buys into the bin Laden crap, I could hear the disappointment in his voice.
Now I am faced with the video above from the UK Guardian.  If this video is real, a small Michelle Obama with normal teeth, no jaws, no big shoulders, no muscled arms, light skinned and not so tall, is the real thing what is this?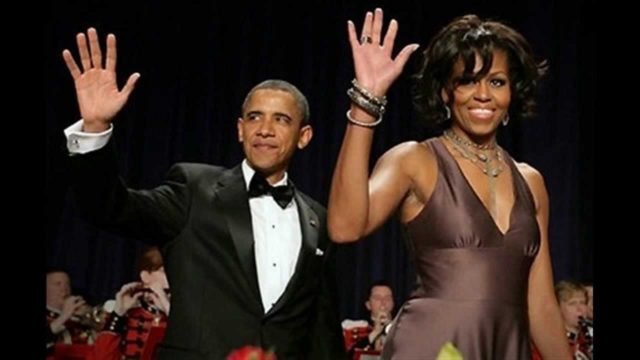 This one looks like a man with huge shoulders that don't look quite right even from here. So, let's take a look:
Want to see more of the work of Bronfman studios, home of Alex Jones, John McCain and Donald Trump the "birther"…perhaps from the same folks who made the Birth Certificate?
Now let's blow this one up using Corel Studio:
The same group that commissioned these photos also commissioned the Obama "bath house" story and helped produce "The Innocence of Islam" which was used as a cover story for Benghazi, supposedly provoking the mob that killed Ambassador Stephens…until they needed a new lie.
This is the same group that doctored wreckage photos onto the Pentagon lawn for 9/11 and produced a pristeen Israeli made passport to be dropped off on a Manhattan street.
Michelle in the video above, and we did take a poll, looks to weigh about 140, not 180.  She is light skinned, has a normal number of teeth and is quite attractive.  Of course we needed a manly 6 foot plus overmuscled Michelle to cover when the bathhouse tale bombed and Obama began getting huge laughs out of his parodies of the birth certificate tale:
You see, we remember when Webb, Campbell and Fetzer went on radio telling the audience to make chlorine gas bombs to throw at military families involved in the Jade Helm martial law scare later proven to have been their own fabrication.
Then again, we remember the Santilli gang from the Oregon standoff and how they met with mining, oil and timber executives, promising they would allow clear cutting, fracking and strip mining on seized land for a big enough payoff.
Worst of all, we seem to be getting George "Dubya" Bush again, as the Trumpster channels the buffoon here in Toledo last night:
God help me, I have tried to find something positive about this asshole. I just keep remembering the network promotions for his reality show, his abusive "You'e fired," out of the mouth of someone who never held a job in his life (like George W. Bush).
For the dickless wonders, other than abused vets that Obama has failed as well, who fail to remember who is responsible for 9/11, who invaded Iraq, who called for war in Iran, who invaded Afghanistan, who collapsed the US economy TOTALLY in 2007/8…and yet spend their time blaming…
A note here for what VT is about. This is a site for military and intelligence trained specialists, not the general public. For those who get their worldview hand fed to them by emails paid for by Sheldon Adelson and the Koch Brothers and come to lecture us about how, while sitting in moms basement with their TV controller in one hand and shriveled "member" in the other…we need to take their version of reality seriously, I have but one thing to say:
Stand on the plastic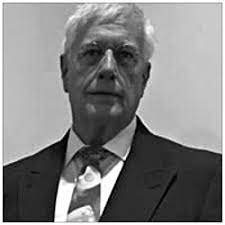 Gordon Duff posted articles on VT from 2008 to 2022. He is a Marine combat veteran of the Vietnam War. A disabled veteran, he worked on veterans and POW issues for decades.
Gordon is an accredited diplomat and is generally accepted as one of the top global intelligence specialists. He manages the world's largest private intelligence organization and regularly consults with governments challenged by security issues.
Duff has traveled extensively, is published around the world, and is a regular guest on TV and radio in more than "several" countries. He is also a trained chef, wine enthusiast, avid motorcyclist, and gunsmith specializing in historical weapons and restoration. Business experience and interests are in energy and defense technology.
ATTENTION READERS
We See The World From All Sides and Want YOU To Be Fully Informed
In fact, intentional disinformation is a disgraceful scourge in media today. So to assuage any possible errant incorrect information posted herein, we strongly encourage you to seek corroboration from other non-VT sources before forming an educated opinion.
About VT
-
Policies & Disclosures
-
Comment Policy
Due to the nature of uncensored content posted by VT's fully independent international writers, VT cannot guarantee absolute validity. All content is owned by the author exclusively. Expressed opinions are NOT necessarily the views of VT, other authors, affiliates, advertisers, sponsors, partners, or technicians. Some content may be satirical in nature. All images are the full responsibility of the article author and NOT VT.