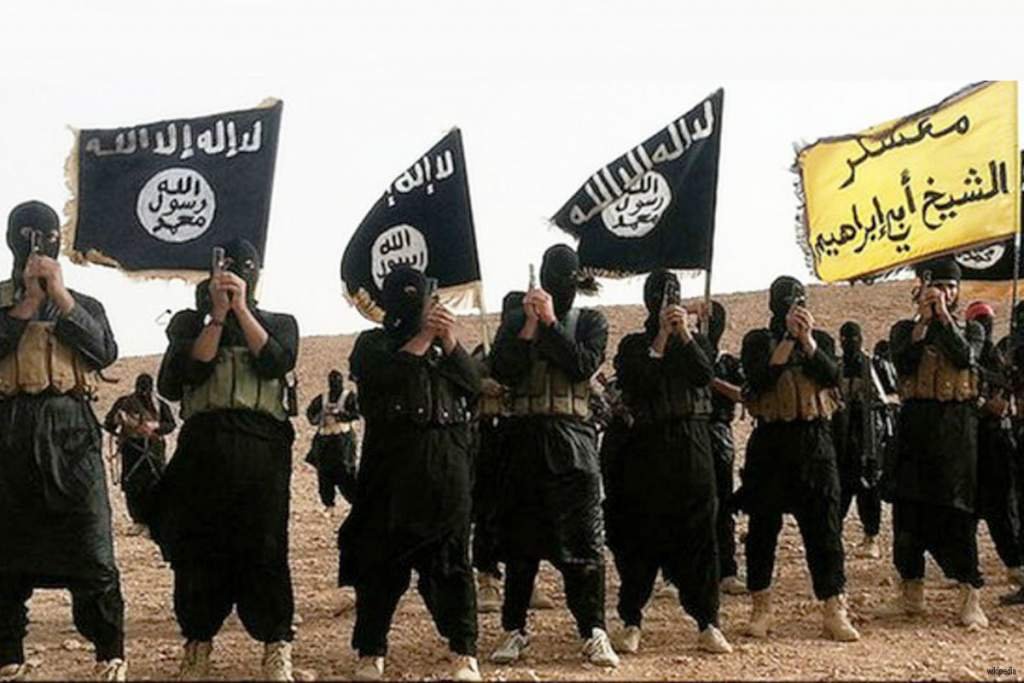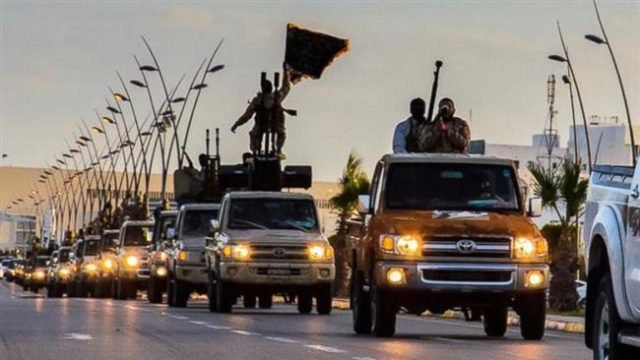 The Reality is Daesh Doesn't Even Know of the Attacker Until After the Attack
… from  Sputnik,  Moscow
[ Editor's Note: This is an interesting piece that describes the decentralized strategy and structure of Daesh's foreign terror attack operations. Having learned from past prosecutions what tools and methods were used by law enforcement to break up their attacks and networks, they have designed has so far been an effective work around.
Daesh recruits "clean" low or no profile activists to do attacks, including ones that don't have the dead giveaway trail of having been to Syria. And there is as little communication with them as possible, allowing them to pick their own targets and time to strike.
In the U.S., because a "clean" person can buy their own weapons and ammo, no gun smuggling support is needed as in Europe. And where you have a lone wolf operator, there are no intercepts to be had or surveillance suspects to lead authorities to a threat.
As each of these lone wolf attacks happen, they then trigger others in the classic "copycat" killings that have longed plagued the U.S. since the Texas bell tower sniper killings several decades ago. Another example was the  "going postal" tag that grew out of disgruntled postal employees shooting up their work places over dismissal or discipline disputes. There is no solution for ending this type of carnage on the horizon.
Nor do we see any attempt to put the losses in context. By that I mean that until the recent Florida mass shooting, the numbers of KIAs have been relatively small. There are other areas of American traditional crime that have dwarfed the deaths from terror attacks. The biggest example of that is the gang warfare carnage statistics, which are almost banned from media coverage due to political correctness.
The most shameful example is how the black on white race war is buried so deep that even the epidemic of black on white rape is never mentioned in our "free press". The shocking federal statistics published each year are totally ignored, not only by media, government and political parties, but also by all the so-called human rights organizations, because there is no fundraising angle for them in a campaign to stop black on white rape.
What we have here are two opposite poles, where the terror attacks received disproportionate coverage, and the politically incorrect crimes get little or none. As Gordon Duff does so love to say, "Welcome to how the world really works… Jim W. Dean ]
___________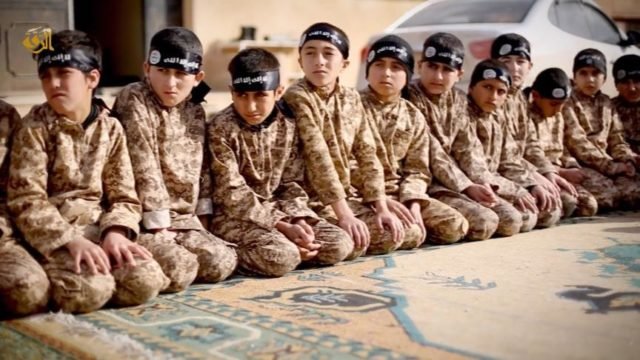 – First published  …  August 08, 2016 –
In a follow up to the recent revelation of the Daesh branch known as Emni, which is in charge of carrying out attacks in Europe, Dr Max Abrahms, a Northeastern University professor and terrorism analyst has told Radio Sputnik more on its structure and how its sleeper cells communicate.
A report published by the New York Times on Wednesday, based on an interview with a former jihadist militant from Germany and materials obtained from French, Belgian, German and Austrian intelligence, has revealed that there is a special unit, known as the Emni, which has been set up by Daesh for the purpose of attacking the European public.
Emni's leaders, the newspaper says, are in charge of recruiting, training and deploying combatants abroad. The recruits are apparently "selected by nationality and grouped by language into small, discrete units whose members sometimes only meet one another on the eve of their departure abroad".
Describing the secretive branch as the "crucial cog in the group's terrorism machinery", the outlet said there was substantial evidence that Emni trainees were involved in recent terrorist attacks in Paris, Brussels and Tunisia.
Dr. Max Abrahms, a Northeastern University professor and terrorism analyst has told Radio Sputnik more about the Emni's structure and the communication within the group.
The branch, he noted, combines the functions of intelligence service and domestic security agency.
"There isn't actually any need for that much communication between the sleeper cells. In many cases, the reality is that the Daesh organization does not even know of the attacker until after the attacker commits the attack. So the attacker essentially knows of Daesh but Daesh does not know of the attacker," he told Sputnik.
"In general, this is a highly decentralized terrorist group, it is more like a movement," he explained.
The leadership has basically given a green light to angry Muslims all over the world to commit attacks on their own.
In most of these cases the actual relationship between the organization and the attacker is pretty tenuous, especially on the operational level, the expert said.
According to the NYT report, at the top of Emni's pyramid there is the elusive Abu Mohammad al-Adnani, Daesh propaganda chief and spokesperson, who has reportedly been named head of the intelligence unit dedicated to launching attacks abroad.
"Below him is a tier of lieutenants empowered to plan attacks in different regions of the world, including a "secret service for European affairs," a "secret service for Asian affairs" and a "secret service for Arab affairs," the newspaper says.
Adnani has reportedly evaded capture from coalition forces and is one of the most senior Syrian operatives of Daesh. Dr Abrahms says in essence Adnani has given a green light for people to do whatever they want.
"To spread terror and to say that they did it on behalf of Daesh. So there really is no need for that much of communication between the sleeper cells in Europe," he noted.
"There is a lot of variation in these attacks. For example, the one in Paris last year did have a lot of organizational involvement as in the attack on the Turk airport in Istanbul whereas other attacks where there is really no communication."
He cited as an example the attack of Omar Mateen in Orlando Florida, who gunned down 49 people at a gay nightclub in June.
"He really seems to have been acting alone, without communications with the group although he ultimately attributed his violence to Daesh," he said.
Commenting on the claims of Harry Sarfo, former Daesh militant interviewed by the NYT, that Daesh needed more attackers in Germany, Dr Abrahms noted that the terrorism landscape may have recently changed.
"I would sense that there are people in Germany especially since a couple of weeks ago, who are happy to strike that country," he told Sputnik.
Sarfo's remarks, both in the NYT interview and in records of his interrogation from German police, suggest the perpetrators of recent "lone wolf" attacks in Europe who claimed allegiance to Daesh may have deeper links with the jihadist outfit than is commonly believed.
He explained that Emni's underground operatives in Europe "act as nodes that can remotely activate potential suicide attackers who have been drawn in by propaganda."
To avoid getting caught, the operatives use new converts with no established ties to radical groups – whom Sarfo described as "clean men" – as go-betweens, passing on "instructions on everything from how to make a suicide vest to how to credit their violence to the Islamic State (Daesh)" group.
"These people (the operatives) are not in direct contact with these guys who are doing the attacks, because they know if these people start talking, they will get caught," Sarfo told the paper, explaining that the go-betweens helped relay propaganda, including videotaped pledges of allegiance.
Online propaganda has also been earmarked as the group's best chance of striking the one key target it has struggled to penetrate: the United States.
While the Daesh group has succeeded in recruiting dozens of Americans, "they know it's hard for them to get Americans into America" once they've been to Syria, Sarfo said.
"For America and Canada, it's much easier for them to get them over the social network, because they say the Americans are dumb — they have open gun policies," he added.
"They say we can radicalize them easily, and if they have no prior record, they can buy guns, so we don't need to have a contact man who has to provide guns for them."
____________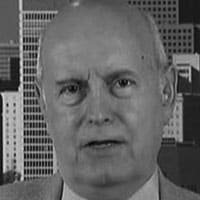 Jim W. Dean is VT Editor Emeritus.  He was an active editor on VT from 2010-2022.  He was involved in operations, development, and writing, plus an active schedule of TV and radio interviews.  He now writes and posts periodically for VT.
ATTENTION READERS
We See The World From All Sides and Want YOU To Be Fully Informed
In fact, intentional disinformation is a disgraceful scourge in media today. So to assuage any possible errant incorrect information posted herein, we strongly encourage you to seek corroboration from other non-VT sources before forming an educated opinion.
About VT
-
Policies & Disclosures
-
Comment Policy
Due to the nature of uncensored content posted by VT's fully independent international writers, VT cannot guarantee absolute validity. All content is owned by the author exclusively. Expressed opinions are NOT necessarily the views of VT, other authors, affiliates, advertisers, sponsors, partners, or technicians. Some content may be satirical in nature. All images are the full responsibility of the article author and NOT VT.