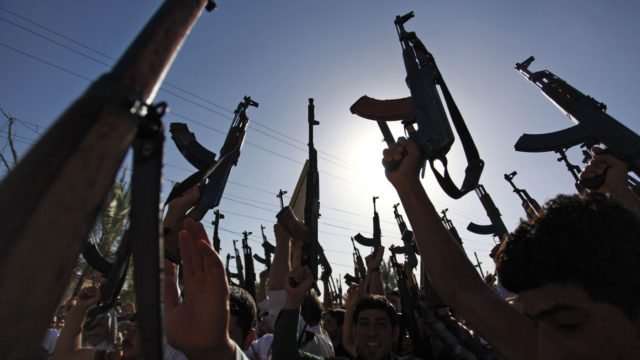 Tue, Aug 02, 2016 (Baghdad, Iraq) — The Iraq's Popular Mobilization Forces (PMF) has been officially incorporated into Iraqi army. The move, which was proclaimed by Iraq's Prime Minister Haider al-Abadi, can reveal the significance role PMF (Hashd al-Sha'abi) plays in repelling ISIS' attacks and being a leading force in the recent victories, namely the liberation of Fallujah.
PMF was initially established by Iran's Quds Force (IRGC-QF) when ISIS launched a full-scale onslaught in different areas across Iraq— i.e. on the banks of the Euphrates River— and to prevent the fall of Baghdad. To the detriment of Saudi-backed terrorists, PMF tipped the balance on the ground as soon as it entered the war on ISIS with a brisk gusto, and it successfully could fend off ISIS counter-attacks.
PMF is consisting of multi-pronged battalions, these include the following: Abu al-Fadl al-Abbas Forces (QQAFA), the Ali al-Akbar Brigades, Hezbollah Brigades, etc. PMF evinced its military prowess in the  battle of Tikrit. In the later stages PMF fought shoulder to shoulder with Iraqi army in the battle of Ramadi— the capital of al-Anbar governorate–, and then single–handedly laid siege to Fallujah. In a matter of few days PMF units secured the flashpoint city of Fallujah with the help of their brave comrades in Iraqi army.
PMF finely honed its military skills, especially in the tough urban warfare in Fallujah, by victoriously ending it with the least civilian causalities. Strongly committed to national unity, PMF was also successful to win the hearts and minds of Iraqi Sunni and Christians (Armenians, Assyrians, etc.) and recruit them into its combat units, so that nowadays, PMF wholeheartedly heeded the call of Iraqi Sunni citizens in al-Sharqat district to liberate their city, obviously without any western assistance, from ISIS foreign insurgents.
Although, the U.S. administration and Saudi regime, seething with anger, are not happy at all to see a great national Iraqi force such as PMF cleaning out Iraq from ISIS filth , thus they seek to sow seeds of sedition between Sunnis and PMF, brothers of the same house.
But much to Obama's chagrin, his costly policy of 'divide and rule' turned out to be an abject failure as  Iraqi Sunni citizens in al-Sharqat district pleaded their brother in PMF to liberate their areas from ISIS mercenaries.
Iraqi people and politicians acknowledge the great sacrifices made by PMF personnel and realized the need for their help to wipe out Saudi-backed vicious terror.
---
Zionist Organization of America (ZOA) condemns Anti-Defamation League (ADL)'s bizarre anti- BDS attitude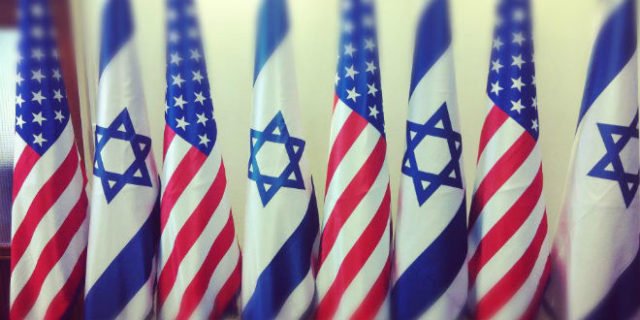 Morton A. Klein, the president of Zionist Organization of America (ZOA) issued the following statement regarding Anti-Defamation League's Zionist agenda against the Boycott, Divestment and Sanctions Movement (BDS):
"The ZOA firmly believes that pro-Israel groups need to unite their efforts to fight the vicious anti-Semitic, anti-Israel boycott, divestment and sanctions (BDS) campaign. The ZOA, hereby, issues this communiqué with great sorrow, in the hopes that the Anti-Defamation League (ADL) shall annul ADL's public opposition to anti-BDS laws at once. The Anti-Defamation League has constantly scuttled any anti-BDS efforts by openly combating and promoting sentiments against necessary federal anti-BDS regulations, in New York, South Carolina, Illinois, Maryland and possibly other cities. Furthermore, The Anti-Defamation League issues articles fallaciously accusing the anti-BDS laws of violating free speech and hindering free flow of information. We believe this is indeed a critical time for the ADL, once and for all, to publicly denounce its former embarrassing stance opposing anti-BDS laws."
The Anti-Defamation League (ADL) is one of international Jewish NGOs based in the United States that the motives behind its current bizarre statements are not yet clear.
http://zoa.org/2016/06/10325419-zoa-concerned-and-perplexed-adl-lobbies-against-anti-bds-laws/
ATTENTION READERS
We See The World From All Sides and Want YOU To Be Fully Informed
In fact, intentional disinformation is a disgraceful scourge in media today. So to assuage any possible errant incorrect information posted herein, we strongly encourage you to seek corroboration from other non-VT sources before forming an educated opinion.
About VT
-
Policies & Disclosures
-
Comment Policy
Due to the nature of uncensored content posted by VT's fully independent international writers, VT cannot guarantee absolute validity. All content is owned by the author exclusively. Expressed opinions are NOT necessarily the views of VT, other authors, affiliates, advertisers, sponsors, partners, or technicians. Some content may be satirical in nature. All images are the full responsibility of the article author and NOT VT.