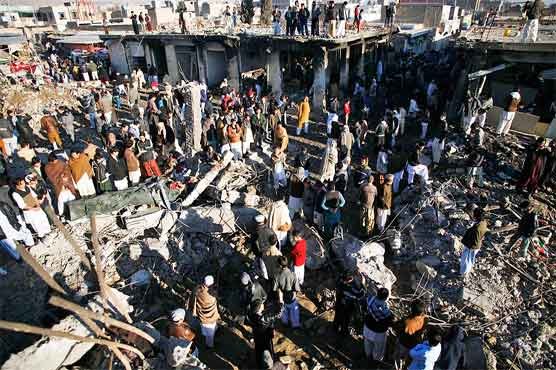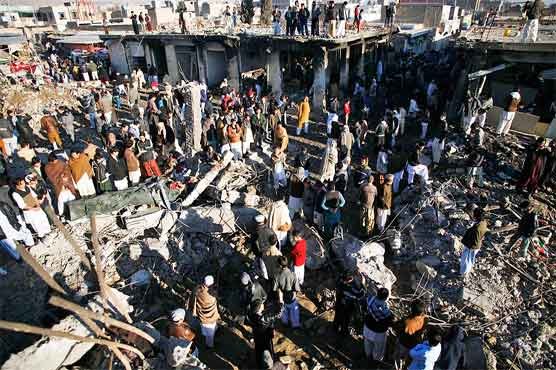 By Sajjad Shaukat for VT
A deadly suicide bomber in Quetta-the provincial capital of Pakistan killed at least 74 people and wounded more than 100 on August 8, 2016 in an attack at the government-run Civil Hospital. Earlier, on the same day, unknown armed men killed Balochistan Bar President Bilal Anwar Kasi at Mannu Jan Road of Quetta. The dead body of the prominent lawyer was transferred to the Civil Hospital. The bomber struck at a crowd of mostly lawyers and journalists who were present into the emergency department of the hospital after killing of the Bar president.
Through its Amaq news agency, Islamic State group (Also known as Daesh, ISIS, ISIL) claimed responsibility for the explosion at the Civil Hospital by saying, "The Middle East-based movement was behind the atrocity…a martyr from the Islamic State detonated his explosive belt at a gathering of justice ministry, employees and Pakistani policemen in the city of Quetta." Earlier, an affiliated faction of the ISIS and Tehreek-e-Taliban Pakistan (TTP), the Tehreek-e-Taliban Pakistan Jamaat-ur-Ahrar (TTP-JA) took responsibility for this attack, and pledged to continue such assaults."
However, it is part of ploy that two terrorist groups accepted responsibility for the terror attacks in Quetta to divert the attention from the US-led India and Israel, as like Syrian war, American CIA, Indian RAW and Israeli Mossad are playing double game with Pakistan to obtain the clandestine aims of their countries, particularly by sabotaging China-Pakistan Economic Corridor (CPEC).
Balochistan's Chief Minister Sanaullah Zehri stated that the Indian intelligence agency RAW which was involved in subversive and terrorist activities in Balochistan was behind these latest terrorist attacks in Quetta city.
Pakistan's Chief of Army Staff General Raheel Sharif who visited the Civil Hospital and met with the victims of the deadly bombing said, "Having been defeated in Khyber Pakhtunkhwa, terrorists shifting focus to Balochistan…incident is an attempt to undermine improved peace in Balochistan, specially targeting CPEC."
Addressing a seminar titled "Development of Balochistan and Economic Corridor" in Gwadar, Gen. Raheel Sharif had stated on April 13, 2016, "China-Pakistan Economic Corridor is the grand manifestation of the deep-rooted ties between China and Pakistan…indeed a corridor of peace and prosperity for the region and beyond, however Indian agency RAW is sabotaging the mega project."
It is notable that when during the regime of the President Gen. Pervez Musharraf, Pakistan initiated the construction of Gwadar deep-seaport in Balochistan province in March 2002 with Chinese assistance, sirens went off in the capitals of some European countries, especially the US, India and Israel which took it as a threat to their global and regional plans.
Located on the southwestern coast of Pakistan, Balochistan's Gwadar seaport is close to the Strait of Hormuz from where more than 17 million barrels of oil passes every day. Its ideal location among South Asia, the oil-rich Middle East, and oil and gas-resourced Central Asia has further increased its strategic significance. Besides, Balochistan's abundant mineral resources irritate the eyes of the US, India and Israel which intend to destabilize Pakistan for their collective aims, as the latter is also the only nuclear country in the Islamic World. However, development in Pakistan's province of Balochistan has shifted the gravity of the Great Game of Central Asia to Pakistan.
During the visit of the Chinese President Xi Jinping to Islamabad, on April 20, 2015, he and Pakistani Prime Minister Nawaz Sharif signed 51 agreements for cooperation in various fields, related to China-Pakistan Economic Corridor. The establishment of CPEC between deep Gwadar seaport of Balochistan and the historic Silk Road city in western regions-Xinjiang of China will connect Gilgit-Baltistan through Khunjerab Pass. Beijing would also build an international airport at Gwadar, while the roads infrastructure in Gwadar would link the communication network of rest of the country to facilitate transportation of goods.
When Gwadar seaport becomes fully operational, it would connect the landlocked Central Asian states with rest of the world. Being the commercial hub, the port is likely to increase volume of trade, bringing multiple economic and financial benefits to Pakistan like the Suez Canal which changed the destiny of Egypt when Israel returned it to the former. It will enable high-volume cargo vessels to move in the major oceans. Gwadar project will not only uplift the impoverished people of Balochistan by providing thousands of employment opportunities and is likely to develop whole the province by redressing their grievances. The resulting prosperity in the province would trickle down to the Baloch people and damp the separatist sentiments, which the hostile elements, supported by the US, India and Israeli do not want.
The ink on China-Pakistan agreements—CPEC was barely dry when western media, especially RAW started playing up the Baloch insurgency. In this regard, the director of The Second Floor (T2F), a social activist Sabeen Mahmud was shot dead by unidentified gunmen in Karachi on April 24, 2015—followed by a bomb blast in Sibi, Balochistan, which killed several persons on April 26, 2015. On May 13, 2016, at least 45 people (Shias) were killed and several injured after the unknown gunmen brutally opened fire on a bus of the Ismaili community in Karachi.
Without any doubt, Karachi bus incident was a handy work of the US-backed RAW to sabotage the Pak-China CPEC project by showing that if Pakistan government is not able to provide security to its citizens, how it can protect CPEC. Ismailis (Shia community) belong to Hunza (Gilgit/Baltistan) have a spiritual linkage with this area, are Pakistanis. The CPEC would also originate from the same region.
Pakistan's Prime Minister Nawaz Sharif had said about the bus attack, "The enemies of Pakistan do not like the economic progress of the country. To put a stop to Pakistan's economic progress is their agenda, some local elements and foreign forces are creating hurdles in China-Pakistan Economic Corridor programme which is vital for progress and development of Pakistan."
In response to the $46-billion Pak-China project of CPEC, Washington broadly supported New Delhi and Kabul in signing a deal with Iran for a transport corridor, opening up a new route to Afghanistan via the Iranian port of Chabahar. In this context, during his visit to Tehran, on May 23, 2016, the Indian Prime Minister Narendra Modi signed 12 agreements with Tehran, including a deal to develop Iran's Chabahar port. India will spend $500 million on the project, with a plan to invest an additional $ 16 billion in the Chabahar free trade zone. Chabahar—located about 1,800 kilometres south of Tehran—is more than just a port with an adjoining free trade zone. But, CPEC is much bigger and viable project than Chahbahar, if Pakistan develops the project with speed, efficiency and transparency, it needs not be worried about Chabahar.
In this respect, on June 13, 2016, a Chinese newspaper, Global Times has blamed India for damaging the prospects of Gwadar by investing in Chahbahar to isolate Pakistan; however, it will not succeed in its designs. The paper elaborated, "Pakistan's Sindh Province saw a bomb attack against Chinese engineers and small-scale protests against the China-Pakistan Economic Corridor (CPEC) recently. Meanwhile, the Pakistani government claimed that anti-CPEC activities by foreign forces have been busted in Baluch Province. At the Beijing Forum held in Islamabad in late May, countries including the US and Japan have shown concerns over CPEC construction and even bluntly criticized the China-Pakistan friendship. CPEC is a significant part of the Belt and Road initiative, which is not only a domestic strategy of China to open up its central and western regions, but also Pakistan's domestic development plan as well as regional integration."
The recent India-Iran-Afghanistan agreement to develop a trade route from Chabahar to Central Asia has been portrayed by Indian commentators as having changed the historical Great Game for control of the connection between South and Central Asia through Afghanistan. But, the project will remain a dream after the collapse of the inter-Afghan negotiations. Notably, Islamabad considers that peace in Afghanistan is a guarantee of peace in Pakistan, therefore, has been striving for the same in utter sincerity. But, the US and India do not want to see peace and prosperity in the region. Sadly, Pakistan's dominant role in Afghanistan's peace process under the Quadrilateral Coordination Group (QCG) has, deliberately, been sabotaged by killing of the Taliban leader Mullah Akhtar Mansur in CIA-operated drone attack in Balochistan, which badly derailed Afghan dialogue process, as Afghan Taliban leaders refused to participate in the US-sponsored talks with the Afghan government. While, in the recent past, with the help of Pakistan, a series of meetings were held in Islamabad and Kabul among the representatives of Pakistan, Afghanistan, China and the US to develop an understanding for the earliest possible resumption of stalled talks between the Afghan government and the Taliban with view to ending nearly 15 years of bloodshed in Afghanistan.
It seems that a double game is on to pressurize Pakistan to bring Afghan Taliban either for the dialogue or to take action against them. US, India and Israel have built a hostile nexus for the Great Game and are pressurizing Pakistan by limiting its choices. Afghanistan is witnessing a further escalation of conflict and chaos.
It is also due to unrest in Afghanistan that the US-backed Turkmenistan-Afghanistan-Pakistan-India (TAPI) gas pipeline did not start. In 2009, Islamabad and Tehran had signed the Iran-Pakistan-India (IPI) gas pipeline project without New Delhi, as the latter was reluctant in this connection owing to its pro-US tilt. Since then, it has been named as the Iran-Pakistan (IP) gas pipeline project. America had previously threatened Pakistan with sanctions, if it went ahead with the project.
America and Israel are seeing the Chabahar project with suspicion. To bolster its strategic contest with China and Russia, the US is moving towards a military alliance with India. America which is backing Indian hegemony in Asia, especially to counterbalance China is supplying New Delhi latest weapons, arms and aircraft. During President Barack Obama's second visit to India, the US and India announced a breakthrough on a pact which would allow American companies to supply New Delhi with civilian nuclear technology, as agreed upon in 2008. During Indian Prime Minister Modi's recent visit to America, President Obama strongly assured him to favour India's membership in the meeting of the Nuclear Supplier Group (NSG). Earlier, Washington also pressurized the International Atomic Agency (IAEA) to sign an accord of specific safeguards with New Delhi. America had already contacted the NSG to grant a waiver to India for starting civil nuclear trade on larger scale.
But, the US-Iran ties could again become hostile, if new sanctions are imposed by the US Congress or differences arise over Iraq, Syria, Hezbollah or Israel. Although Iran's nuclear issue has been settled, yet Israeli Prime Minister Netanyahu called it American historical blunder, and is still acting upon a war-like diplomacy against Tehran. If the pro-Israeli Donald Trump becomes American president, he would thwart the US-Iran relationship to secure Israeli dominate in the Middle East.
Now, Islamabad which has ignored the duress of Washington is convincing Tehran to start the implementation of the IPI project. In the recent past, high officials of Iran and Pakistan have met in this respect.
Taking note of US anti-Pakistan schemes, besides China, Pakistan has also cultivated its relationship with the Russian Federation. In 2010, Russian President Putin publicly endorsed Pakistan's bid to join the Shanghai Cooperation Organisation (SCO) which includes Russia, China and four Central Asian Republics as permanent members. Putin remarked that Pakistan was very important partner for Moscow in South Asia and the Muslim world. In various summits, the SCO leaders displayed strength against the US rising dominance in the region and military presence of NATO in Afghanistan, near Central Asia, and are moving towards security cooperation. After participating in the Summit of the SCO in 2015, Pakistan and Iran got permanent membership of the SCO which is seen as anti-American club.
In fact, based in Afghanistan, operatives of CIA, Mossad and RAW which are well-penetrated in the ISIL, TTP and their affiliated Taliban groups are using their terrorists to destabilize Tibetan regions of China, Iranian Sistan-Baluchistan and Pakistan's Balochistan by arranging the subversive activities. In this connection, the China-Pakistan Economic Corridor is their special target. As part of the double game these foreign agencies are also in connivance with the Afghan intelligence agency-Afghan National Directorate of Security (NDS) and have arranged various acts of terrorism inflicting harm to Pakistan, especially Baluchistan. With latest capture of six NDS supported terrorists in Balochistan, the number of NDS backed terrorists arrested and killed by Pakistani Intelligence agencies has crossed over 126. These external secret agencies are particularly supporting the TTP which is hiding in Nuristan and Kunar provinces of Afghanistan. Reportedly Mullah Fazlullah led TTP is being prepared to carry out a fresh wave of terror activities inside Pakistan, as the latter has become center of the Great Game owing to the ideal location of Balochistan.
Notably, besides other similar attacks in Afghanistan, ISIS claimed responsibility for a joint suicide bombing of July 23, 2016 in Kabul, which targeted the peaceful rally of the Shiite minority of Hazaras who were protesting against the government's decision of denying their region essential infrastructure through their plans of rerouting a power line. The twin suicide blasts killed more than 80 persons. In these terms, India and Israel which also want that NATO forces should remain entangled in Afghanistan are also using ISIS and TTP militants as part of Indo-Israeli collective interests.
Besides, the porous border between Pakistan and Afghanistan is frequently used by human and drug traffickers, criminals and terrorists. Their easy access through unguarded porous border provides opportunity to the US-led miscreants to cause havoc inside Pakistan and Afghanistan. Islamabad has insisted upon effective counter terrorism measures at Pak-Afghan border. But, American puppet rulers of Afghanistan are using delaying tactics in this respect.
As regards Balochistan, every Pakistani knows that separatist groups like the Balochistan Liberation Army (BLA), TTP and their affiliated outfits, including Jundollah (God's soldiers), Lashkar-i-Janghvi which have been creating unrest in the Balochistan province, gets logistic support from RAW and Mossad with the tactical assistance of CIA. In the recent years, these terrorist outfits massacred many persons through suicide attacks, bomb blasts, targeted killings and sectarian violence. In the recent past, these externally-supported insurgent groups kidnapped and killed many Chinese and Iranian nationals in Pakistan including Iranian diplomats. They have claimed responsibility for a number of terror assaults, including those on Shias in Balochsitan and Iranian Sistan-Baluchistan. In this regard, Tehran has directly accused CIA of funding these types of terror attacks.
While hinting towards US, Iran's Supreme Leader Ayatollah Khamenei has rightly disclosed, "The bloody actions being committed in Iraq, Pakistan and Iran are aimed at creating a division between the Shias and Sunnis…those who carry out these terrorist actions are directly or indirectly foreign agents."
Since the government of the Balochistan province announced general pardon and protection to the Baloch militants as part of reconciliation process, many insurgents and their leaders have surrendered their arms and decided to work for the development of Pakistan and the province, peace has been restored in the Balochistan.
It is of particular attention that the armed forces of Pakistan have broken the backbone of the foreign-backed terrorists by the successful military operation Zarb-e-Azb, which has also been extended to other parts of the country, including Balochistan. And Pakistan's primary intelligence agency, ISI has broken the network of these terrorist groups by capturing several militants, while thwarting a number of terror attempts.
It is worth-mentioning that trust deficit has deepened between Pakistan and the America. Therefore, on June 10, 2016, a high-level delegation of the US visited Islamabad and met Pakistan's Chief of the Army Staff Gen. Raheel Sharif and Adviser to the Prime Minister Nawaz Sharif on Foreign Affairs Sartaj Aziz Adviser separately.
During the meeting, expressing his serious concern on the US drone strike in Balochistan as a violation of Pakistan's sovereignty, Gen. Raheel Sharif highlighted as to how it had impacted the mutual trust and was counterproductive in consolidating the gains of Operation Zarb-e-Azb against terrorists. He elaborated, "All stakeholders need to understand Pakistan's challenges-inter-tribal linkages and decades-old presence of over three million Afghan refugees—blaming Pakistan for instability in Afghanistan is unfortunate—target TTP and its chief Mullah Fazlullah in their bases in Afghanistan—Indian RAW and NDS are fomenting terrorism in Pakistan."
US ambivalent policy about Islamabad could also be judged from some other development. In this context, another delegation of US Senators including Senator Lindsey Graham led by Senator John McCain, Chairman of US Senate Arms Services committee visited Islamabad and North Waziristan Agency (NWA) on July 3, 2016. The US Senators visited areas cleared of terrorists during Operation Zarb-e-Azb. American delegation appreciated the Pakistan Army's accomplishment of cleansing the entire area of NWA right upto the Pakistan-Afghanistan border, after witnessing the terrorists' hideouts and communication infrastructure dismantled by the Pakistan Army.
Outwardly, American top officials have been appreciating the capabilities of Pakistan's security agencies against terrorism, but inwardly, they are not pleased in relation to the successes, achieved by the armed forces of Pakistan against the militants, because the US is acting upon a dual strategy in relation to Islamabad.
Frustrated by their failures, these externally-backed terrorist outfits such as ISIS have again started coward acts of terrorism like the ghastly attacks in Quetta. Now, the main aim of these militant groups is to create chaos in Balochistan and to discourage Beijing for the development of Gwadar port, and to sabotage the China-Pakistan Economic Corridor.
Sajjad Shaukat writes on international affairs and is author of the book: US vs Islamic Militants, Invisible Balance of Power: Dangerous Shift in International Relations
Email: sajjad_logic_pak@hotmail.com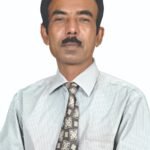 ATTENTION READERS
We See The World From All Sides and Want YOU To Be Fully Informed
In fact, intentional disinformation is a disgraceful scourge in media today. So to assuage any possible errant incorrect information posted herein, we strongly encourage you to seek corroboration from other non-VT sources before forming an educated opinion.
About VT
-
Policies & Disclosures
-
Comment Policy
Due to the nature of uncensored content posted by VT's fully independent international writers, VT cannot guarantee absolute validity. All content is owned by the author exclusively. Expressed opinions are NOT necessarily the views of VT, other authors, affiliates, advertisers, sponsors, partners, or technicians. Some content may be satirical in nature. All images are the full responsibility of the article author and NOT VT.