The Ministry of Foreign Affairs of the Russian Federation
№ 1424-11-08-2016
STATEMENT BY THE FOREIGN MINISTRY OF RUSSIA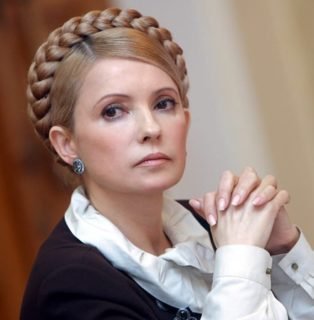 [ Editor's Note: Kiev's terrorist attack "invasion" of Crimea has killed two Russian servicemen, whereas Ukraine's claim of a Russian "invasion" and takeover of Crimea did not kill anyone. What's wrong with the picture?
The answer to that is the most overlooked missing link in the whole Ukraine upheaval. For a coup to become successful legally, it must establish control over the entire country, or it is a failed coup.
Those areas that are able to successfully oppose and reject the coup, who did not vote in the election to validate it cannot be called rebels, because the coup "rebels" overthrew the government in Kiev that Crimeans were loyal to.
Having been a part of Russia during modern history, and the majority population having been Russian, it does not take a rocket scientist to understand Crimea's urge to reunite with Russia to annul Nikita Khrushchev's having given it away to Ukraine in one of the biggest recorded acts of patronage.
To that we can add the spectacle of the Neo-Nazi MPs in the UkrainianRada ranting from the podium about what they were going to do to the ethnic Russia in the Donbass area.
Nor have we forgotten Yulia Tymoshenko's taped conversation about her wanting to "nuke" all the ethnic Russians in the Southeast, and then continue on killing them in Russia. Good gosh, what's not to love about that if you're a Russian living in Crimea?
Kiev's statements that Russia had made this whole event up were just another example of the delusional state of mind they are working from. It did not take a genius to see that no mention in the public reports was made about killed, wounded or captured Ukrainian attackers.
We did not have to wait long for captured Yevgeny Panov's video confession, held back after Kiev made an even bigger fool of itself by wanting to take the "provocation by Crimea" against Ukraine to the UN Security Council. You just can't make this stuff up. So we have just another fiasco manufactured by the gang that can't shoot straight in Ukraine, and who are a national security risk to the entire country and its neighbors.
NATO weighed in with its pathological reputation intact, claiming that Russia has produced no credible evidence for a terrorist attack. These are the kind of people that will pee on your shoes and then tell you it is raining. Dear NATO, your attitude toward the public is one of contempt and there is a mountain of evidence to support that. If you would like to debate VT about it, give us a call... Jim W. Dean ]
_____________
STATEMENT BY THE FOREIGN MINISTRY OF RUSSIA
Russia's Federal Security Service (FSB) has disrupted a plot to carry out terrorist attacks in the Republic of Crimea. The attacks, planned by the Ukrainian Defence Ministry's Chief Intelligence Directorate, targeted critical infrastructure and facilities in Crimea. Russia's intelligence services take the view that these planned acts of sabotage and terrorism were intended to destabilise the socio-political situation in the region in the run-up to federal and regional elections.
A group of saboteurs were apprehended near the town of Armyansk on the night of August 6. An FSB officer was shot and killed in the process of apprehending the terrorists. Explosive devices with a total charge of more than 40 kilograms of TNT, munitions, grenades, land mines and other weapons were found at the scene.
Ukrainian Defence Ministry special units made two further attempts to infiltrate Crimean territory in the early hours of August 8, but the groups of saboteurs and terrorists were intercepted by the FSB and other Russian forces.
These attempts to infiltrate Crimea took place under cover from armoured equipment and massive fire by Ukrainian armed forces from inside Ukrainian territory. One Russian Defence Ministry serviceman was killed as a result.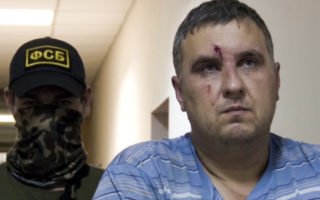 Russia has now taken action to dismantle the Ukrainian Defence Ministry Chief Intelligence Directorate's network of agents in Crimea and have detained Ukrainian and Russian citizens who aided in the preparation of these terrorist attacks.
The detained individuals include Yevgeny Panov and Andrey Zakhtey. All of them have admitted their involvement and are giving a confession.
We have repeatedly brought to our partners' attention that the current authorities in Kiev have no real interest in searching for a peaceful solution to the problems in Ukraine, are not ready to compromise, and intend to resolve issues that arise through the use of force, including terrorism now.
The attempts to enter Crimea unlawfully, the recent attempt on the life of Head of the Lugansk People's Republic Igor Plotnitsky, the constant firing along the line of contact in Donbass, and the actions of radical nationalists and so-called 'activists' from around Ukraine that go beyond the bounds of any lawful framework are a vivid illustration of the state of affairs in Ukraine today.
The numerous provocations, efforts to portray Moscow as the enemy, and the deliberate cultivation of anti-Russian sentiments are an attempt by the Ukrainian government to distract the public from the country's own troubles and the problems affecting the majority of people in Ukraine.
We see a deliberate effort to divert public attention from the actions and responsibility of those in power and their inability to carry out long overdue reforms and conduct an honest investigation into the murders of journalists and human rights activists and the crimes committed in 2014 during the Maidan protests, in Odessa, Mariupol, and other cities.
Ukraine's government makes loud declarations in a bid to deny what is evident and pass responsibility for its own actions to others, even the UN Security Council – anything to avoid taking meaningful steps to normalise the situation.
We call on our partners, whose efforts play a large part in keeping the current regime in Kiev in power, to show common sense and finally get their Ukrainian wards to end their constant provocations and fulfil their obligations in accordance with Minsk Agreements on a political settlement in Ukraine.
Mr Poroshenko constantly touts the "unconditional support from the USA, NATO, and the European Union" in his "fight to return annexed Crimea". The West's willingness to play along with this rhetoric undoubtedly played a role in the Ukrainian leadership's criminal decision to attempt an armed provocation in Russian Crimea.
If the commander in chief of Ukraine's armed forces was involved in these decisions, he will have driven the final nail in the coffin of the peace process. If these decisions were taken without his knowing, then it is even worse.
Kiev's inaction in the face of growing militaristic rhetoric and violent acts planned and executed by so-called volunteer battalions and other extremists is cause for grave concern. We hope that Western capitals will draw the appropriate conclusions.
Attempts to destabilise the situation in Russian Crimea are doomed to fail. Russia unconditionally guarantees Crimea's stability and security. Kiev and its foreign backers should know that any harm to Russia or the deaths of Russian personnel will not go unanswered.
As President Vladimir Putin noted on August 10, given the current situation and until we see real positive steps from Kiev, like renouncing terror and provocations, it makes little sense to hold Normandy format meetings, like the Beijing meeting in early September requested by Mr Poroshenko recently.
Once again, we call on our partners to use their influence with Kiev to dissuade the government from taking any dangerous steps that could have grave consequences. Playing with fire is dangerous.
____________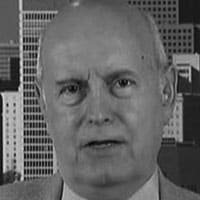 Jim W. Dean is VT Editor Emeritus.  He was an active editor on VT from 2010-2022.  He was involved in operations, development, and writing, plus an active schedule of TV and radio interviews.  He now writes and posts periodically for VT.
ATTENTION READERS
We See The World From All Sides and Want YOU To Be Fully Informed
In fact, intentional disinformation is a disgraceful scourge in media today. So to assuage any possible errant incorrect information posted herein, we strongly encourage you to seek corroboration from other non-VT sources before forming an educated opinion.
About VT
-
Policies & Disclosures
-
Comment Policy
Due to the nature of uncensored content posted by VT's fully independent international writers, VT cannot guarantee absolute validity. All content is owned by the author exclusively. Expressed opinions are NOT necessarily the views of VT, other authors, affiliates, advertisers, sponsors, partners, or technicians. Some content may be satirical in nature. All images are the full responsibility of the article author and NOT VT.