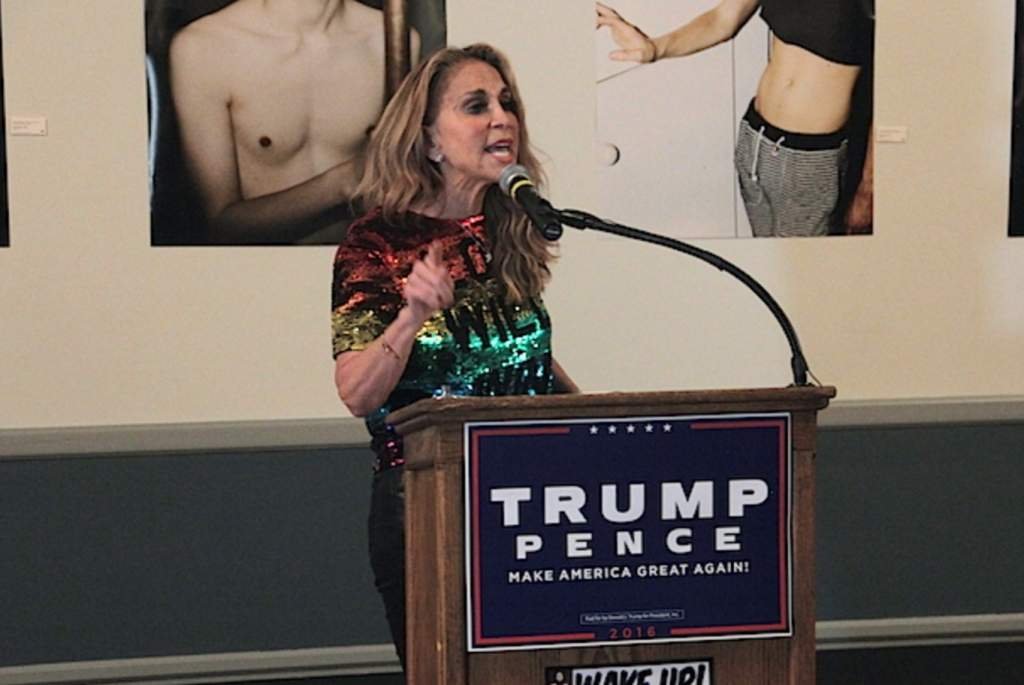 The Manhattan Terrorist Attack
Firstly, my sympathy to those wounded in New York today. Not sure, with respect, how Mayor de Blasio managed to conclude that this was not a terrorist attack. Never mind how it's going to play in the general election, Bill, just call it for what it is! Your first duty is to the people of New York City, not Hillary Clinton's faltering campaign.
This was clearly a terrorist attack. The only issue is, which terrorists? I'm betting Moslems, and not nice ones either. I note that Shurat HaDin's excellent counter-terrorism conference was going on only a few blocks away.  Jim Woolsey was one of the speakers, I think.
Hillary's Health
In my post on August 13 (Shrimp on Trump) I predicted that Hillary's health would become an issue in the campaign. Even I didn't expect her to flop down like a rag doll however, poor girl, after a high-profile exit from a 9/11 commemoration no less, and be caught on video.
Had it not been for that famous amateur video the Democrats would have assured us that she had just 'fainted'. Oh no, she hadn't. She collapsed. As a number of commentators have observed, the practiced reaction of her staffers and Secret Service detail suggested that this was not happening for the first time.
Not content with pushing global warming, the Democrats tried a climate-change style scam with the weather, claiming that it was hot and humid in New York on 9/11. It might have been in Central Park, but it was a lovely, mild day in Lower Manhattan, which is surrounded on three sides by water.
The attempted cover-up did almost as much damage to the Democrats as the collapse of their candidate on camera. Hillary might well have pneumonia, but there seems to be an underlying pathology as well. I am not a doctor, but I had long experience as a barrister and immigration judge in assessing medical reports.
Analysing the different views expressed by doctors it appears that poor Hillary has a neurological deficit of some sort, possibly caused by a cerebral haemorrhage or head trauma. The condition seems to be long-standing and may go back as far as the 1990s. I doubt the US public are buying the "our candidate is fighting fit" nonsense being trotted out by the Democrats.
One clue is that there is no indication that the DVD, who work closely with the Jesuits, who no more believe in Jesus than the Buddhists, are planning to assassinate Hillary Clinton.  Normally, with a Jesuit or DVD asset on the ticket, there would be a plan to whack the new president within months of his or her taking office. Governor Kaine went to Rockhurst High in Kansas City, a Jesuit school. I am not suggesting that he would be party to any plan to assassinate his running-mate, of course, especially if it involved using a gun. Not all Jesuits are as non-violent as the governor, however.
The MSM have also been damaged by this episode, hugely. Indeed, this may be a pivotal moment, when MSM shouts of 'conspiracy theorist' cease to have the impact they did. How could the MSM miss a story this big?
Will Hillary Be Replaced?
Not for the first time, my distinguished VT colleague Ben Fulford beat the MSM to a story. Whilst trotting out platitudes for the punters, senior Democrats are rushing around consulting doctors, even though they're not ill, dusting off the rule book and talking to possible successors.
Word on the street is that Joe Biden turned down the offer flat. Biden was born in 1942, and would be 74 at the start of his first term, and 78 at the end of it. No offense, but that's kind of the age when you should be reaching for your pipe and slippers and putting your feet up by the fire. He's also had serious health issues in the past, and has had to endure personal tragedy. (I'd like to know more about the truck-driver who ran down his wife and kids.)
Vice-President Biden is famous for his plagiarism of a speech by British Labour Party Leader Neil Kinnock (who still owes me a curry, by the way). Neil delivered the original speech at the Welsh Labour Party conference in May 1987. Although I wasn't there, I remember it well, as I was a Labour parliamentary candidate at the time. In those days I was a regular attender at Labour Party conferences, indeed as a candidate I was able to attend the annual conference that year, in Brighton, ex officio.
In theory, Hillary could be dumped as Democratic candidate between now and the election. Once the election has been held it would become a matter for the Electoral College, who in practice would only reject an elected candidate if he or she died or became incapacitated. If the candidate chosen by the Electoral College dies before being inaugurated, then the vice-president-elect becomes the president.
In practice, dumping your candidate after Labor Day is political suicide. You really need to have your ticket sorted by Labor Day. You also need your candidate campaigning after Labor Day, not recovering from illness. It's not a good sign.
My Call
I'm still calling this one for dear old Trumpy. Although he's actually slightly older than Hillary, his health is good. He'll do. I predict that he would win against Governor Kaine as well as Secretary Clinton, if the latter doesn't make it.
Jim Woolsey
This is a good appointment by Donald Trump. He has reached across the aisle, and chosen a good man in Jim Woolsey. I'm not just saying this because Woolsey is the only CIA Director who's ever bought me lunch, although of course he did himself no harm by doing that!
I see that the appointment has not commanded universal approbation from colleagues on VT. Jim Woolsey is a not a neocon. He's a national security Democrat in the tradition of Franklin Delano Roosevelt and Henry 'Scoop' Jackson. He loves his country and knows what has to be done. Like FDR and Scoop Jackson before him he has absorbed the lesson of Munich, with respect, and understands that our enemies are only encouraged by weakness.
He was right about Iraq and 9/11, and will be proved right. Saddam was involved in 9/11 up to his neck. You can forget the Janet and John Chilcot Report, or the report of the 9/11 Commission. The 9/11 pilots were trained at Salman Pak, on a 767 simulator stolen from Kuwait Airways in August 1990. The 757 and 767 share a common cockpit.
If a man or woman loves his country and is only interested in doing the right thing, I will support them, whatever party they come from. Putting a Democrat on his national security team was a shrewd move by Trumpy. As I predicted in August, he is becoming more presidential. He is also prepared to surround himself with talent and is not afraid of dissenting voices. If elected, his team is going to be an A-Team. Don't rule out Ambassador John Bolton as Secretary of State. He would be a great choice.
My Reading This Week
My reading this week has included the recently published Cold War Jets: Royal Air Force Fighters and Bombers, by Chris Sandham-Bailey (Mortons, 2016). A bookazine, rather than a book, it has lots of pictures in it, so it's suitable reading for Hillary Clinton's team, no offense.
It features some excellent line-drawings and is well-informed. The jets in question are well-chosen, indeed it is difficult to quarrel with the selection.  Lesser-known Cold War British jets like the Supermarine Swift and Gloster Javelin are there.
This is the first aviation publication that I have read which acknowledges in terms that a Gloster Javelin shot down an Indonesian C-130 during the Confrontation. The honor fell to a Javelin of 60 Squadron, I presume an FAW Mark 9, in 1964. Sadly, the crew were not allowed to paint an Indonesian flag on their plane to celebrate the kill. A C-130 was a jolly useful bag. The Indonesians must have been a trifle miffed.
This Week's Movie Review: Mission Impossible – Rogue Nation, 2015,
dir. Christopher McQuarrie
This movie could have been about the DVD. Normally with a series of movies the sequels get progressively worse. Christopher McQuarrie has achieved the rare distinction of making a sequel which is better than the original.
The plot is surprisingly realistic, even if the rogue "Syndicate" turns out to be headed by a rogue MI6 officer, not a Jerry. The movie is surprisingly pro-British overall, however.
The special effects are excellent, and there are some splendid action sequences. There's even a lovely bit of opera, which perks up the sound-track no end. The scenes in the Opera House are very well done.
The cast is strong, led by Tom Cruise of course. Simon McBurney is very good as the sleazy MI6 chief, indeed I began to wonder how many chiefs of MI6 he had met, he was so good. I also enjoyed the performances of Ving Rhames (Mr Cool) and Simon Pegg.
If you haven't seen it, get the DVD. It's a movie, not a documentary, so don't expect it to be too realistic about the world of intelligence. That said, any intelligence officer or analyst should enjoy watching it, and might even pick up a few tips, like how to hang onto an A-400M Atlas after it's taken off and you're in the cheap seats. (I hope EasyJet bosses haven't seen it).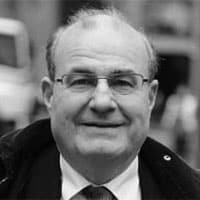 Michael Shrimpton was a barrister from his call to the Bar in London in 1983 until being disbarred in 2019 over a fraudulently obtained conviction. He is a specialist in National Security and Constitutional Law, Strategic Intelligence and Counter-terrorism. He is a former Adjunct Professor of Intelligence Studies at the American Military University.
Read Articles from Michael Shrimpton;
ATTENTION READERS
We See The World From All Sides and Want YOU To Be Fully Informed
In fact, intentional disinformation is a disgraceful scourge in media today. So to assuage any possible errant incorrect information posted herein, we strongly encourage you to seek corroboration from other non-VT sources before forming an educated opinion.
About VT
-
Policies & Disclosures
-
Comment Policy
Due to the nature of uncensored content posted by VT's fully independent international writers, VT cannot guarantee absolute validity. All content is owned by the author exclusively. Expressed opinions are NOT necessarily the views of VT, other authors, affiliates, advertisers, sponsors, partners, or technicians. Some content may be satirical in nature. All images are the full responsibility of the article author and NOT VT.