…by Jonas E. Alexis
Much of the Zionist Mafia and their lackeys are grabbing their ideological gun again because Putin won the election. As usual, they quickly likened Putin's Russia to the Soviet Union and declared that the recent election in Russia was a complete fraud.[1]
Newsweek in particular mobilized to demonize Putin and say that his "election in Crimea will not stand,"[2] presumably because Putin "invaded" Crimea. The funny thing about all this is that Newsweek would not even attack the Neoconservatives, who in reality keep invading and destroying one country after the next.
Similarly, the Washington Post has been blaming the Russian and Syrian governments for virtually any bird that dies in Syria. If the ceasefire turns out to be a disaster, the Washington Post tells their readers, it is because Russia and Syria haven't done a damn thing to ameliorate the situation in the region.[3]
Why all this propaganda? The Zionist Mafia and their marionettes know that they are propounding lies and fabrications, and the fundamental question again is: why?
Well, top American military officials declared last July that Russia's military strategy and technological devices "scare the crap" out of them. US Deputy Secretary of Defense Bob Work wasn't joking when he said:
"Our adversaries [Russia], quite frankly, are pursuing enhanced human operations and it scares the crap out of us."[4]
Work had good reason to be scared. Robert H. Scales—a retired Army major general, a former commandant of the U.S. Army War College and the author of the forthcoming book Scales on War—felt almost the same way. And the Zionist media and their lackeys—and Business Insider in particular—actually admit that Russia has really wonderful toys which are ready to be put to use:
https://www.youtube.com/watch?v=5naR4T74t6c
So, the logic is pretty clear: the Zionist Mafia and their lackeys are scared to death because Russia is messing their ideological weltanschauung up. They cannot sleep well at night. They have to produce lies, fabrications, and complete hoaxes. They have to act in a covert way because that's why they have been able to keep the masses under their submission. Moreover, there is a monetary issue here as well: "U.S. Defense Contractors Tell Investors Russian Threat Is Great for Business."[5]
Stephen Cohen of New York University and Princeton University has repeatedly argued over the past two years or so that the mass media and journalist have been lying about Russia for years. Writer and academic Stephen Kinzer of Brown University has come to the same conclusion and has even argued that "Russia is not our enemy."[6]
Vladimir Goldstein of the same institution (we interviewed him last July) has come to the same conclusion. Vladislav Krasnov, another academic we interviewed last summer, declared that Putin has actually changed the political climate in Russia and indeed much of the world for good.
New World Order agents have to panic because they have done their best over the past five years or so to demonize Russia and Putin, but Russia still rises high. What's more interesting is that US soldiers are exhausted about invading other countries and are now saying that they no longer want so-called "nation building interventions."[7] It seems that that NWO agent will have a heck of a time within the next few years or so.
https://www.youtube.com/watch?v=6grhowUZsEQ
---
[1] See for example Arthur I. Cyr, "And the winner is Putin — again," Chicago Tribune, September 22, 2016; see also Brian Whitmore, "Putin is taking Russia into a new and more sinister phase," Business Insider, September 22, 2016.
[2] Hanna Hopko, "Putin's Illegal Election in Crimea Will Not Stand," Newsweek, September 21, 2016.
[3] Bradley Klapper and Matthew Lee, "Kerry admits diplomacy at impasse as Syrian truce collapses," Washington Post, September 22, 2016.
[4] "Pentagon Claims Russia Creating Bionic Superhuman Soldiers With Brain Implants," Sputnik News, August 7, 2016.
[5] Lee Fang, "U.S. Defense Contractors Tell Investors Russian Threat Is Great for Business," The Intercept, August 19, 2016.
[6] Stephen Kinzer, "Russia is not our enemy," Boston Globe, September 22, 2015.
[7] "US soldiers want fewer 'nation building' interventions, more attention at home – poll," Russia Today, September 23, 2016.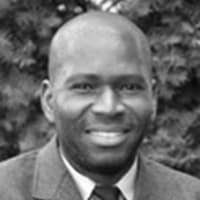 ATTENTION READERS
We See The World From All Sides and Want YOU To Be Fully Informed
In fact, intentional disinformation is a disgraceful scourge in media today. So to assuage any possible errant incorrect information posted herein, we strongly encourage you to seek corroboration from other non-VT sources before forming an educated opinion.
About VT
-
Policies & Disclosures
-
Comment Policy
Due to the nature of uncensored content posted by VT's fully independent international writers, VT cannot guarantee absolute validity. All content is owned by the author exclusively. Expressed opinions are NOT necessarily the views of VT, other authors, affiliates, advertisers, sponsors, partners, or technicians. Some content may be satirical in nature. All images are the full responsibility of the article author and NOT VT.