By Sajjad Shaukat for VT
Sometimes, situation becomes critical in relation to Syrian war and sometimes, between India and Pakistan. There is a co-relationship of the US-led West's double standards and double game regarding human rights, terrorism and so on. But, this dual strategy, particularly regarding India and Pakistan in wake of the unresolved issue of Kashmir, including the Middle East in connection with the unsettled Palestinian-Israeli dispute, especially the Syrian question may culminate into nuclear war. In these terms, Indian-controlled Kashmir and Syria remain nuclear flashpoints.
However, without bothering for nuclear war, in the aftermath of the terror attack at a military base in Uri, close to the Line of Control (LoC) with Pakistani side of Kashmir, India is deliberately increasing war hysteria against Pakistan.
Therefore, with the SAAR summit scheduled in Islamabad in November has been postponed, under a shadow following a boycott by India, Bhutan, Afghanistan and Bangladesh—the countries which have accepted the US-led Indian hegemony, while Pakistan is encountering it. Following war-mongering diplomacy, on September 30, 2016, New Delhi also shut down the friendship Bus Service which runs between Lahore and Amritsar.
The phenomena developed after the Uri base assault has clearly proved that with the help of Indian intelligence agencies, particularly RAW, India has itself arranged the Uri base attack not only to defame Pakistan, but also to achieve a number of sinister aims.
After the Uri episode, without any investigation, India's top civil and military officials, including their media started propaganda against Pakistan by accusing that the militants who target the Uri base came from Pakistan's side of Azad Kashmir and the banned Lashkar-e-Taiba controlled by  Pakistan's Inter-Services Intelligence (ISI) were involved in it. Under the mask of the Uri base assault, India started mobilization of troops near the LoC to wage a limited war with Pakistan, while considering surgical strikes on the Azad Kashmir.
In this regard, a few days before the attack at the Uri base, Indian Army Chief Gen. Dalbir Singh Suhaag had stated that India has to be prepared for "swift, short nature of future wars" because of frequent ceasefire violations by Pakistan and its "new methods" used to keep Jammu and Kashmir on the boil. His statement also endorsed the fact that New Delhi itself orchestrated the Uri base drama to create war phobia.
New Delhi claimed on September 29, 2016 that it carried out surgical strikes on terrorist launch pads across the LoC in Pakistani side of Kashmir and inflicted heavy casualties.
On the other side, in a statement, Pakistan's the Inter Services Public Relations (ISPR) rejected Indian claims, saying there has been no surgical strike by India, instead there had been cross border fire initiated and conducted by India. Pakistani troops befittingly responded to Indian unprovoked firing across the LoC.
The statement said, "The notion of surgical strike linked to alleged terrorists bases is an illusion being deliberately generated by India to create false effects. This quest by Indian establishment to create media hype by rebranding cross border fire as surgical strike is a fabrication of truth. Pakistan has made it clear that if there is a surgical strike on Pakistani soil, same will be strongly responded."
And Indian soldier has been captured by the Pakistani army, while Indian soldiers have been killed in the episode of firing across the Line of Control.
DG ISPR, Lt. Gen, Asim Saleem Bajwa said on October 1, 2016 that the military was certain of India having suffered casualties and was hiding details of it. He reiterated that the country's armed forces were fully prepared to respond to any aggression.
Reports suggest that myth of Indian surgical strikes have been exposed. Hence, differences exist between the civil and military leadership—as to how cover the falsehood. In this regard, Indian Prime Minister Narendra Modi and country's Army Chief Gen. Dalbir Singh have decided to prepare a 'fake video' of surgical strikes so as to pacify the Indian public and media.
In this context, Indian Express wrote on October 5, this year, "Mumbai Congress chief Sanjay Nirupam on Wednesday attacked BJP even as he continued to face flak from several quarters for suggesting army's surgical strikes could be "fake" Unfazed by the heat, even from within his party, Nirupam fired a fresh salvo accusing BJP of trying to extract political mileage out of the national security issue with eyes set on ensuing elections in the state to be held next year."
It is mentionable that since July 8, 2016 against the martyrdom of the young Kashmir leader Burhan Wani by the Indian security forces in the Indian Occupied Kashmir (IOK) in wake of continued sieges and prolonged curfew, Indian forces have martyred more than 100 innocent persons who have been protesting against the martyrdom of Burhan Wani.
In wake of new phase of uprising in the Indian held Kashmir, pressure on the Indian government led by BJP has been mounting both domestically and internationally.
In this respect, A. S. Dulat, former chief of India's spy agency RAW, published in the magazine, 'The Wire' on August 27, 2016 said "Pakistan's role is not the only catalyst for the crisis, talks about the need for the Indian government to start talking to separatist leaders in the Hurriyat Conference, Pakistan, and other important political players." Indicating as to how Vajpayee's and Modi's strategies on Kashmir are poles apart and elaborates on why Kashmiris warmed to Vajpayee, he stressed, "India should engage in principled dialogue with people in the Valley, instead of taking a naïve and aggressive line." His condemnation of the Modi government for not talking to Hurriyat and for its high handedness in IOK is spot on. He rightly concludes that the Kashmiri uprising is 100% indigenous.
While, in response to the letter of Pakistan's Prime Minister Muhammad Nawaz Sharif, on August 19, 2016, UN Secretary-General Ban Ki-moon deplored the killings of the Kashmiris in Indian-controlled Kashmir, and urged India and Pakistan to settle Kashmir and other issues through dialogue by offering his "good offices".
Pakistan's Prime Minister Sharif had pledged to emphatically highlight violence against the innocent Kashmiris in the IOK during the annual session of the UN General Assembly. While, addressing the General Assembly on September 21, 2016, Prime Minister Sharif said that Kashmiris had to face atrocities and barbarism from India, which made Burhan Wani, the face of freedom movement. He added, "Pakistan fully supports the demand of the Kashmiri people for self-determination, as promised by several Security Council resolutions. Their struggle is a legitimate one for liberation from alien occupation."
It is due to these reasons that Indian security agencies arranged terror assault at the Uri base to divert the attention of international community from the war of liberation in the Indian Occupied Kashmir, as it has, now, been accelerated.
As regards terrorism-related events of India, this could be judged from the incident, when on April 6, 2008 in a house of the fundamentalist outfit Bajrang Dal in Nanded, a bomb went off. The investigation proved that the militants were found in bomb-making. Anti-Terrorism Squad (ATS) of the Maharashtra arrested a serving Lt. Col. Srikant Purohit along with other army officials, indicating that they were helping in training the Hindu terrorists, providing them with the military-grade explosive RDX, used in terrorist attacks in various Indian cities. ATS further disclosed that Lt. Col. Purohit confessed that in 2007, he was involved in bombing of Samjhota express (Train between Pakistan and India in which a majority of Pakistanis travel), which burnt alive 70 Pakistanis.
Regarding Hindu terrorism, the then Indian Home minister Sushil Kumar Shinde pointed out on January 20, 2013 that organized training camps run by the fundamentalist parties; RSS and BJP (Ruling party of India) were promoting Hindu Terrorism. He also explained that these extremist parties were behind the Samjhauta Express, Meccca Masjid and Malegaon blasts.
But, earlier, Indian top officials and media had been accusing Pakistan-based banned Lashkar-e-Taiba and ISI of these terrorism-related incidents, including Mumbai terror attacks of November 2016, the Indian parliament assault of December 13, 2001 and militants' attack at Indian Air Force Base in Pathankot, which occurred on January 2, 2016. In fact, these were false flag operations.
It is of particular attention that on July 19, 2013, the Indian former home ministry's official and ex-investigating officer Satish Verma disclosed that terror attacks in Mumbai in November 26, 2008 and assault on Indian Parliament in January 12, 2001 were carried out by the Indian government to strengthen anti-terrorism laws.
Pakistan denies any role in cross-border terrorism, and has called on the United Nations and the international community to investigate atrocities it alleges have been committed by the security forces in Indian-ruled Kashmir.
Notably, after the terror attack at the Indian Air Force Base in Pathankot, Indian media and top civil and military officials started claiming that the attackers had arrived from Pakistani Punjab's Bahawalpur district, and had links with Jaish-e-Mohammad and Pakistan's primary intelligence agency, ISI. But, despite Islamabad's cooperation with India like formation of the Joint Investigation Team (JIT) consisting of professionals to investigate the Pathankot attack, crackdown against the militant group Jaish-i-Mohammad—lodging of a First Information Report (FIR) in relation to the incident, New Delhi failed in providing any proof of Pakistan's involvement in the Pathankot episode. Indian authorities did not cooperate with Pakistan's Joint Investigation Team which visited India to probe into Pathankot attack.
India' planned drama of the Pathankot incident could also be judged from the fact that earlier, Indian Defence Minister Manohar Parrikar had said in confusion that New Delhi would not allow access to the JIT into the base, though it was allowed on very limited scale to fulfill the formality. It can undermine the seriousness of bilateral commitments to find the truth.
As a matter of fact, Ajit Doval, the ex-spymaster who is now National Security Advisor of Indian Prime Minister Modi is the real author and controller of India's offensive-defensive doctrine. Besides planning various terror attacks in Pakistan as part of Indian offensive-defensive doctrine, Ajit Doval also advised to arrange various subversive acts inside India and to shift the blame game to Pakistan like orchestrated drama of Gurdaspur episode, boat incident etc. to defame Pakistan and its security agencies.
Taking note of Indian threat of war, Pakistan's armed forces have become high alert, and Pakistan's Chief of Army Staff Gen. Raheel Sharif said on September 23, this year, the Army will defend "each and every inch" of Pakistan "no matter what the cost." He has again warned India against any prospective aggression against Pakistan.
It is noteworthy that on October 2, 2016, Indian security agencies conducted another false flag terror operation at Baramulla town, northwest of Srinagar where suspected militants fired on a military camp in Indian-held Kashmir and killed one trooper—two weeks after the Uri base assault.
Pakistan's reliable sources reveal that Indian security agencies can arrange another Mumbai-type terror attacks to malign Pakistan and in the pretext to fight a limited war with Pakistan in Kashmir.
Nonetheless, by setting aside the principles of nuclear deterrence, India has intensified unprovoked firing along the Line of Control.
Particularly, leader of the fundamentalist party BJP and Prime Minister of India, Narendra Modi is reported to have given a free hand to the Indian forces to go on aggressively with the violations.
By promoting Hindu chauvinism on the basis of anti-Muslim and anti-Pakistan slogans, extremist party, BJP won a landslide victory in the India elections 2014 by defeating the Congress. Now, BJP-led Prime Minister Modi has been implementing its party's agenda against Pakistan. BJP leaders are hyping up Hindu sentiments against Pakistan.
Besides, other negative steps of the BJP government like suspension of the talks with Islamabad, raising baseless issues of terrorism as pre-conditions to advance the Pak-Indian dialogue, pledge of revoking the special status, given to Kashmir under Indian constitution's Article 370, and to strengthen its measures to annex the area—are part of the same scheme to create a war like situation between the two rival countries which have fought three wars, since the Partition of 1947.
It is also of particular attention that BJP leader Dr. Subramaniam Swami stated on July 12, 2014 that India needed only two years to defeat Pakistan militarily, and the only solution of Kashmir was war, as "there is no peaceful, democratic solution." Responding to the withdrawal of the US-led NATO forces from Afghanistan, he remarked, "Americans will hand over Afghanistan to Taliban and go…India should send at least 200,000 troops to Afghanistan."
However, it is wishful thinking of the BJP leader that India can destroy Pakistan through nuclear bombs. While both the neighboring adversaries are nuclear powers, New Delhi should not ignore the principles of deterrence, popularly known as balance of terror.
After the World War 11, nuclear weapons were never used, and were only employed as a strategic threat. During the heightened days of the Cold War, many crises arose in Suez Canal, Korea, Cuba and Vietnam when the US and the former Soviet Union were willing to use atomic weapons, but they stopped because of the fear of nuclear war which could eliminate both the super powers. Therefore, the two rivals preferred to resolve their differences through diplomacy.
Similarly, many occasions came between Pakistan and India, during Kargil crisis of 1998, and Indian parliament's attack by the militants in 2001, and particularly in 2008, in the post-Mumbai terror attacks when New Delhi started a blame game against Islamabad in wake of its highly provocative actions like mobilization of troops. Pakistan had also taken defensive steps to meet any prospective aggression or surgical strikes by New Delhi. But, India failed in implementing its aggressive designs, because Islamabad also possesses atomic weapons.
Political strategists agree that deterrence is a psychological concept which aims to affect an opponent's perceptions. In nuclear deterrence, weapons are less usable, as their threat is enough in deterring an enemy who intends to use its armed might. In this connection, a renowned scholar, Hotzendorf remarks that nuclear force best serves the interests of a state when it deters an attack.
In the present circumstances, BJP-led government of Modi is badly mistaken, if it overestimates India's power and underestimates Pakistan's power. As Pakistan lacks conventional forces and weapons vis-à-vis India, so, in case of a prolonged conflict, Pakistan will have to use nuclear weapons and missiles which could destroy whole of India, resulting into Indian political suicide.
In the past too, Indian rulers had intended to implement their doctrine of limited war in Kashmir or to fight a conventional war with Pakistan, but they could not do so owing to Pakistan's nuclear weapons.
Past and present history of Balkan gives ample evidence that insurgency and movement of separatism in one country have drastic impact on other neighboring states. Similarly, civil war and unrest either in Somalia or Sudan have affected all the states of Darfur region, while violent uprising in Egypt, Syria etc. has radicalized a number of the Middle East countries. Indian state terrorism in the Indian Occupied Kashmir and country's other regions in wake of Israeli atrocities on the Palestinians will further radicalize Asia by increasing the danger of nuclear war.
It is also noteworthy that while following ambivalent policy and conflicting interests, the US-led Western countries who consider India their largest commercial market are encouraging the Indian extremist prime minister to continue his anti-Muslim and anti-Pakistan approach, as they are doing in case of Syria. They must think that atomic war will destroy their market.
Undoubtedly, we can conclude that irresponsible and unrealistic approach of the BJP-led government in the modern era of peaceful settlement of disputes and economic development could culminate into nuclear war between India and Pakistan. Therefore, India is reminded of nuclear deterrence in wake of creating war hysteria in its own country and Pakistan.
Sajjad Shaukat writes on international affairs and is author of the book: US vs Islamic Militants, Invisible Balance of Power: Dangerous Shift in International Relations
Email: sajjad_logic­_pak@hotmail.com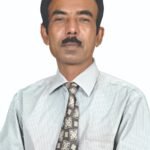 ATTENTION READERS
We See The World From All Sides and Want YOU To Be Fully Informed
In fact, intentional disinformation is a disgraceful scourge in media today. So to assuage any possible errant incorrect information posted herein, we strongly encourage you to seek corroboration from other non-VT sources before forming an educated opinion.
About VT
-
Policies & Disclosures
-
Comment Policy
Due to the nature of uncensored content posted by VT's fully independent international writers, VT cannot guarantee absolute validity. All content is owned by the author exclusively. Expressed opinions are NOT necessarily the views of VT, other authors, affiliates, advertisers, sponsors, partners, or technicians. Some content may be satirical in nature. All images are the full responsibility of the article author and NOT VT.