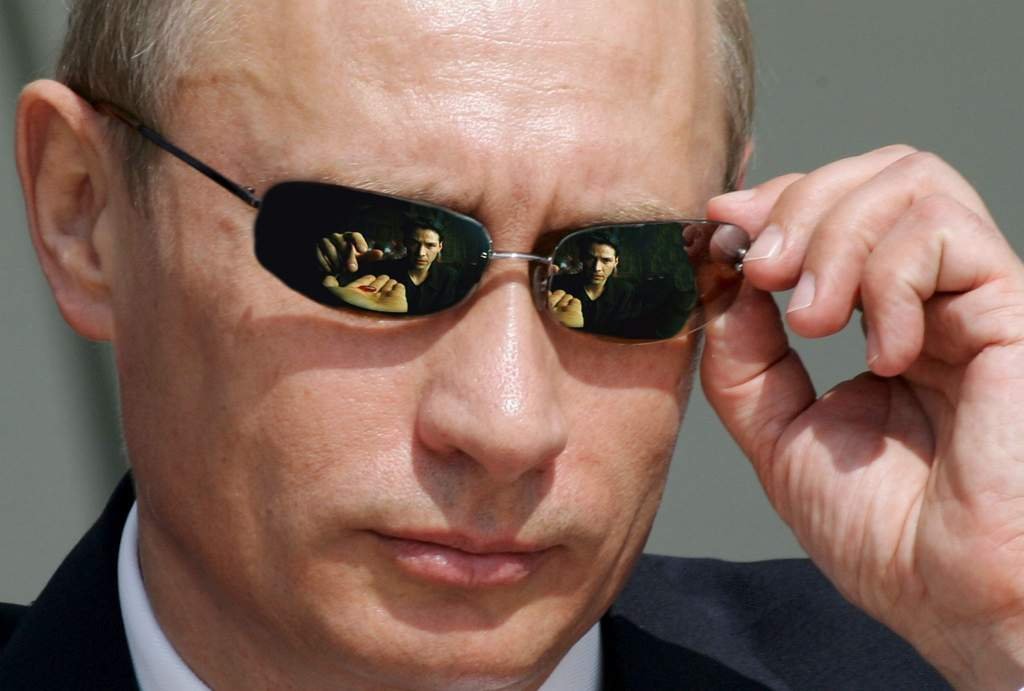 …by Jonas E. Alexis
Jim W. Dean declared last year that George Soros"should be hounded publicly wherever he shows his face in the EU for [his] stunts." He was again absolutely right. 
Soros is desperately and hopelessly trying to make Vladimir Putin pay for kicking him out of Russia. He seems to be very angry because Putin reminds him that he can politically bleed.
Soros, with the help of his brethren like Jeffrey Sachs and the Chicago Boys, looted the Russian economy right after the fall of Communism in the late 1980s through a usurious system known as capitalism.
E. Michael Jones, in his recent magnum opus Barren Metal: A History of Capitalism as the Conflict Between Labor and Usury, meticulously documents:
"After orchestrating a coup d'etat which deposed Mikkhail Gorbachev, Boris Yeltsin dissolved the Soviet Union and invited Sachs to work his Friedmanite magic in Russia. Sachs was put in charge of Yeltsin's band of Chicago Boys and together they orchestrated a looting expedition of the likes of which the world had not seen since the Reformation.
"By the time it was over, 2225,000 state owned companies would be auctioned off at pennies on the dollar of their real value. After Yeltsin opened the Russian economy to their predations, Chicago Boys like Stanley Fisher, who was managing director at the IMF at the time, and Lawrence Summers of the Clinton Administration and soon to be president of Harvard University, rushed in and sank their teeth deeply into the carcass of rich state owned companies.
"The value of those companies was transferred to a 'clique of noveaux billionaires' who came to be known as 'the oligarchs.' The oligarchs then team up with the Chicago Boys and 'stripped the country of nearly everything of value, moving the enormous profits offshore at the rate of $2 billion a month.' State-owned Russian companies were 'privatized' at pennies on the dollar. Yukos, which now earns $3 billion a year in revenues, was sold off for $309 million."[1]
Oligarchic institutions like Harvard University facilitated the looting expedition. In fact, "the US District Court in Boston found that Harvard's professors had 'conspired to defraud the United States,' and Harvard ended up settling the case against it by paying a fine of $26.5 million."[2]
The oligarchs at Harvard remained quiet after the looting expedition became a complete disaster. Those who participated in the disaster even wrote books presenting half-truths,[3] but that just showed that many professors at institutions like Harvard have been working for the oligarchic system.
Janine R. Wedel of George Washington University argued that "the majority of Russian people find themselves worse off economically" after the looting expedition.
"The privatization drive that was supposed to reap the fruits of the free market instead helped to create a system of tycoon capitalism run for the benefit of a corrupt political oligarchy that has appropriated hundreds of millions of dollars of Western aid and plundered Russia's wealth."[4]
Vladimir Putin seems to have known all of this, and one of his first political moves was kicking Soros out of Russia. Soros' Open Society Foundations was viewed as a "threat to Russian national security" and "undesirable organizations."[5] As we have pointed out in a different article, Soros aspired to destabilize the political order in Russia and created a system in which his essentially diabolical plan could flourish.
Putin obviously killed that plan, and Soros now wants revenge. Soros has recently made this accusation against Russia and Vladimir Putin:
"The world is witnessing a humanitarian catastrophe of historic proportions. It is happening in Syria. It is being perpetrated by the president of Russia, Vladimir Putin, in support of his protégé, Bashar al-Assad. Russian planes are bombing the civilian population of Aleppo, the country's second-largest city, to assist Syrian government forces on the ground.
"The combined assault has, among other things, put the city's remaining hospitals out of commission and deprived the population of drinking water. President Putin is moving aggressively to exploit the four months between now and the January 20 U.S. presidential inauguration, based on a callous political calculation.
"I appeal to the people of Russia, Europe, and the rest of the world not to stand idly by, but to spread the word and voice their outrage. An outpouring of public opinion could induce President Putin to put an end to his heinous crimes against humanity."[6]
If you don't know much about Soros, he is the guy behind the Black Lives Matter movement, an essentially terrorist cell which has already created chaos in major centers in America and even in the UK.[7] Right after the murder of three Baton Rouge police officers, Black Lives Matter advocates went on Twitter to declare: "Feels good to see niggas knocking these pigs off."
I thought "niggas" was a racist term that ought not to be used at any time and any place? I thought it was only members of the KKK or some racist organization that had a history of using that word? Where are Jesse Jackson and Al Sharpton when you need them? Where is Ta-Nehisi Coates, who implies in his memoir that an unnamed entertainer was a racist for using that word?[8]
In any event, Soros is blaming Putin for the disaster the New World Order has created in Syria, but Soros obviously thinks that creating a dividing-and-conquer strategy in America among decent people will provide healing to a wounded world. It is sickening. As E. Michael Jones put it in our discussion last February:
"George Soros is to Ferguson what the Spingarn brothers were to the NAACP, what the Communist Party was to the Scottsboro Boys, what Stanley Levinson was to Martin Luther King and what Burt Schneider and David Horowitz were to the Black Panthers. He is one more rich Jew who is trying to turn a local incident [Ferguson] into a slave rebellion by turning Blacks into Jewish revolutionaries."
Soros should not be taken seriously when he talks about Syria because he is a New World Order agent living in a fantasy world. He will never talk about how New World Order agents sought to remove Assad from power by postulating one lie after another because that would ruin his political hermeneutic.
It was NWO agents who came up with the crazy idea that Assad was using chemical weapons on his own people, and it was Russia which actually presented serious evidence showing that NWO agents were lying.[9]
NWO agents are desperate to destroy Russia and Vladimir Putin and are trying every stupid method they can possibly imagine. For example, John Kerry has recently declared that Russia's actions in Syria "beg for an appropriate investigation of war crimes."[10]
One doesn't know whether to laugh or to cry. Kerry is part of a regime which never ceases to drink the blood of innocent people all over the Middle East, and now he think it is quite legitimate to point finger at Russia. Aren't Neoconservatives like "Prince of Darkness" Richard Perle and Paul Wolfowitz still alive and well? Doesn't Bill Kristol appear on Fox News virtually every week or so?
Why isn't Kerry, who is a lawyer, prosecuting those criminals for disasters in Iraq, Afghanistan, Libya, and now Syria? Didn't Daniel Pipes postulate that the United States needed to support both the Assad government and the Syrian rebels/terrorists so that they could end up liquidating each other?[11]
Didn't Hillary Clinton herself make it explicitly clear that the United States "had helped to create the problem we are now fighting," namely, terrorist groups virtually all over the Middle East? Didn't she say that "The people we're fighting today, we were supporting in the fight against the Soviets"? Where is Kerry when you need him?
Obviously Kerry is too busy hopelessly making stupid accusations. He and people like Soros are failing because a large portion of the masses is finally waking up and standing against the oligarchic rule which has literally destroyed the economy and social harmony through all sorts of subversion and subterfuge.
https://www.youtube.com/watch?v=gqk0eFDCNR0&feature=youtu.be
---
[1] See E. Michael Jones, Barren Metal: A History of Capitalism as the Conflict Between Labor and Usury (South Bend: Fidelity Press, 2012), 1351-1353.
[2] Ibid., 1353.
[3] See for example David Warsh, "How Harvard Deep-Sixed Its Russian Scandal," Counterpunch, March 4, 2011.
[4] Janine R. Wedel, "The Harvard Boys Do Russia: After seven years of economic "reform" financed by billions of dollars in U.S.," The Nation, May 14, 1998.
[5] "Prosecutors ban Soros Foundation as 'threat to Russian national security,'" Russia Today, November 30, 2015; "Russia bans two Soros foundations from disbursing grants," Guardian, November 30, 2015.
[6] George Soros, "Russia's Bombing of Aleppo Must End," Open Society Foundations, October 5, 2016.
[7] Haroon Siddique, "Black Lives Matter protests block roads around UK," Guardian, August 5, 2016; "That'll show 'em! 'Black Lives Matter' protesters chanting 'hands up, don't shoot' head to east London – and barricade a WAITROSE lorry," Daily Mail, August 11, 2016; Jamie Grierson, Damien Gayle and Matthew Weaver, "Nine Black Lives Matter protesters arrested after City airport travel chaos," Guardian, September 6, 2016; "Sanders and O'Malley Stumble During Black Lives Matter Protest," Time, July 18, 2015.
[8] Ta-Nehisi Coates, Between Me and the World (New York: Random House, 2015), 97.
[9] See for example Seymour Hersh, "Whose Sarin?," London Review of Books, December 19, 2013; "The Red Line and the Rat Line," London Review of Books, April 17, 2014.
[10] "Kerry says Russia, Syria should be investigated for war crimes," NY Post, October 7, 2016.
[11] Daniel Pipes, "Support the Syrian Rebels?," National Review, May 12, 2013.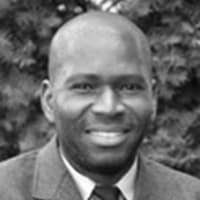 ATTENTION READERS
We See The World From All Sides and Want YOU To Be Fully Informed
In fact, intentional disinformation is a disgraceful scourge in media today. So to assuage any possible errant incorrect information posted herein, we strongly encourage you to seek corroboration from other non-VT sources before forming an educated opinion.
About VT
-
Policies & Disclosures
-
Comment Policy
Due to the nature of uncensored content posted by VT's fully independent international writers, VT cannot guarantee absolute validity. All content is owned by the author exclusively. Expressed opinions are NOT necessarily the views of VT, other authors, affiliates, advertisers, sponsors, partners, or technicians. Some content may be satirical in nature. All images are the full responsibility of the article author and NOT VT.