[Editor's note: The insanity has hit, Trump mouthpiece and Arch Zionist Alex Jones is on the warpath against the 'Jewish mob'; Israel's newspaper's are shocked, as you can see below – or are they? Trump, grandson of a brothel owner, son of a slum lord, grew up in Meyer Lansky's mob-run New York and by his 30s became the ingenue/monkey boy of Jewish mob kingpin Roy Cohn; it was Roy Cohn and the Jewish mob that built Trump's empire and ran interference for him with the Gambinos, John Gotti & company. Now, covering this up seems to be really important, but to whom and why?
The article below was published in today's Jerusalem Post.  Not a word of it is true, moreover, it is an obvious deflection piece written to save Trump's Nazi supporters backing in face of VT's slam dunk assertions of Trump's Zionist fanaticism.
After all, Trump has pushed for war on Iran, for clearing out the West Bank and for a one state solution in Israel with Palestinians going through the chimney's.
But why then are America's Jew haters, the human filth that would gas America's Jews the big Trump lovers?  Some of it comes from the Nazi movement itself, largely begun as a fundraiser by the ADL/JDL/AIPAC/SPLC lobby.  You see, no swastikas painted on synagogues, no big corporate donations. On Alex Jones by Brother Nathaniel, a long accused rabid anti-Zionist:
THE CONTROVERSY OF ALEX 'BULLHORN' JONES being an alleged Zionist shill has now expanded to his apparent Zionist-Jewish connections on his 1) Personal Staff2) Website Advertisers 3) Link To Time Warner President, Edgar Bronfman Jr.

Jones' seeming allegiance to Zionism, which explains why he virtually never targets Zionist Jews or the racist, Zionist rogue state of Israel when engaging in his notorious rants and attacks, may well stem from a Protestant-Zionist belief system, and the widely circulated reports that his wife is a Jew – – which makes his two children Jewish under Talmudic law and eligible for the Israeli Law Of Return.

With additional information on Jones which this site is now providing, Alex Jones' Zionist connections prompting his reticence to expose global Zionism, becomes ever more obvious.
Trump has played the hate card from day one, building his base on hatred of blacks/African Americans, "Messicans" and, of course, he has played the terror card, the "yellow hordes" card and the "elite liberal" card as well.
That one is aimed at the Jews.  Trump, whose empire was built by Roy Cohn and who has been supported and financed by Jewish organized crime and now by Vegas boss Shelly Adelson, who can buy and sell Trump out of his "trump change," has always been a front for the Jewish mob.  Jewish mobsters, as oft pointed out by Ian Greenhalgh, have surrounded Trump and embarrassed him, if you can imagine that, more than once.
Years ago, during nasty litigation, radio host Jeff Rense, former partner of Alex Jones, tracked Jones and his backing to the Jewish mob and the Bronfman crime family, accused of their complicity in financing 9/11.
Now we see the Zionist press pulling out the "anti-Semite card" on Alex Jones, one of Israel's strongest supporters in the US.  Is this a joke?  Of course, this kind of childishness would only work with the brain dead Jew hating Nazi's that have flocked to Trump.  With Trump's effusive love of everything Israel and everything Zionist, one might ask why the Nazi's flock to him, but Nazi's have never been thinkers and are great followers, even when they are sent over a cliff like lemmings.
Comment boards at VT have been inundated with paid trolls, some who track back to Israel, others employed by Trump surrogate operations tied to his campaign.  Toads and trolls get up to $50 for a comment placed even on wrong articles.  Thus, we have closed comments to cut off this income source and clean out the trash were we can even though this is the best money Trump pays out except for hookers.
When are American Jews going to rise off their knees and hit back at, well, at Israel, the ADL and the rising tide of Naziism in the US paid for by their donations?
If the read below doesn't have you laughing, we are sorry.  Humor is where we find it and this is humor at its best. G]
__________
The Jerusalem Post, October 28, 2016
"There's mafias of all different stripes and groups, but since you want to talk about it, the Emanuels are Jewish mafia."
Radio host and Donald Trump supporter Alex Jones ranted about "the Jewish mafia" that controls the US, and accused the prominent Jewish Emanuel family of being at the center of it.
Jones went on to accuse Jews of controlling American society.
"But I mean it's not that Jews are bad, it's just they are the head of the Jewish mafia in the United States. They run Uber, they run the health care, they're going to scam you, they're going to hurt you," he said.
In December, Trump appeared on "The Alex Jones Show," where the then-candidate for the Republican presidential nomination told the host that "your reputation is amazing" and promising he would "not let you down," according to Vox.
Trump's critics have accused him of not doing enough to distance himself from antisemitic supporters. Earlier this month, he delivered a speech in West Palm Beach, Florida, that some said drew on classic anti-Semitic themes such as Jews controlling the world.
"Hillary Clinton meets in secret with international banks to plot the destruction of U.S. sovereignty in order to enrich these global financial powers, her special interest friends and her donors," Trump said.
Jonathan Greenblatt, the CEO of the Anti-Defamation League, condemned Trump's language.
"@TeamTrump should avoid rhetoric and tropes that historically have been used against Jews and still spur #antisemitism," Greenblatt said. "Let's keep hate out of campaign."
Jones has been called out for other conspiracy theories, including one claiming that FEMA wanted to put Americans in concentration camps, Vox noted. Southern Poverty Law Center fellow Mark Potok told Vox that Jones is the "primary producer of conspiracy theories in America today."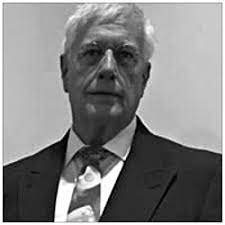 Gordon Duff posted articles on VT from 2008 to 2022. He is a Marine combat veteran of the Vietnam War. A disabled veteran, he worked on veterans and POW issues for decades.
Gordon is an accredited diplomat and is generally accepted as one of the top global intelligence specialists. He manages the world's largest private intelligence organization and regularly consults with governments challenged by security issues.
Duff has traveled extensively, is published around the world, and is a regular guest on TV and radio in more than "several" countries. He is also a trained chef, wine enthusiast, avid motorcyclist, and gunsmith specializing in historical weapons and restoration. Business experience and interests are in energy and defense technology.
ATTENTION READERS
We See The World From All Sides and Want YOU To Be Fully Informed
In fact, intentional disinformation is a disgraceful scourge in media today. So to assuage any possible errant incorrect information posted herein, we strongly encourage you to seek corroboration from other non-VT sources before forming an educated opinion.
About VT
-
Policies & Disclosures
-
Comment Policy
Due to the nature of uncensored content posted by VT's fully independent international writers, VT cannot guarantee absolute validity. All content is owned by the author exclusively. Expressed opinions are NOT necessarily the views of VT, other authors, affiliates, advertisers, sponsors, partners, or technicians. Some content may be satirical in nature. All images are the full responsibility of the article author and NOT VT.