…by Jonas E. Alexis
Julien Barnes-Dacey, a policy fellow at the European Council on Foreign Relations, and Daniel Levy, director of the council's Middle East program, admitted in the New York Times in 2014 that ISIS was fighting against the Syrian government.[1]
This was indeed a true statement, and it weakened the idea that the so-called "Syrian rebels" are "moderate." But both writers, while indirectly admitting that ISIS and the "Syrian rebels" are almost two sides of the same coin, did not have the intellectual courage to make certain logical moves because they were operating with an incoherent system.
First of all, they subtly declared that Assad is a "brutal ruler" without an iota of evidence. For them, the statement itself is a brute fact. But even then we are confronted with some inevitable conclusions.
If we accept for a moment the idea that Assad is a "brutal ruler," then it could be deduced that Assad was following the Zionist interpretation of terrorism. According to this view, a state has to hunt down terrorist groups and cells whenever and wherever they are found—and no price is too high.[2]
In other words, if Assad is indeed brutal, maybe because he doesn't play dice with terrorist organs like ISIS. And if we turn the table around, we would quickly discover that New World Order agents have more problem than Assad.
What did New World Order agents do in places Abu Ghraib and Guantanamo? Didn't they force prisoners to have sex with each other? Didn't they literally watch an officer "fu$king a kid"? Have the Syrian soldiers reached that low level?
New World order agents simply cannot have it both ways: they cannot allow people like Bush and Cheney to get away with their crimes and hypocritically call Assad a "brutal ruler." In fact, the CIA continues to torture people virtually all over the world.[3] New World Order agents are now "concerned" about civilians in Syria, but did they really give a flip about those civilians in places like Iraq, Afghanistan, and even Libya? Here is the number of civilians who lost their precious lives in Iraq from 2008 until 2013:
2008:  6,787
2009:  3,056
2010:  2,953
2011:  2,771
2012:  3,238
2013: 7,157[4]
Virtually no one in the Zionist media is asking for the perpetrators to be trialed and punished accordingly. But there is more.
Scholar Rebecca Gordon, who has corresponded with this writer last summer, has recounted in her meticulously documented study Mainstreaming Torture: Ethical Approaches in the Post-9/11 United States:
"When I had occasion in Jordan in 2006 to meet an Iraqi sheik who had been tortured by U.S. forces, his first question to our little group was whether all American women were 'promiscuous sluts,' like the ones who had tormented him by forcing him to look at their naked breasts during his detention…The psychological trauma of sexual humiliation had damaged this man sufficiently so that polite conversation with American women, even those who were likely to be sympathetic, was beyond him."[5]
This is just the tip of the iceberg. Gordon discusses one case after another and describes what happened when politicians deliberately abandoned the moral order and pursued perpetual wars in the Middle East at any cost. "Forcing groups of male detainees to masturbate themselves while being photographed and videotaped" was just a fair game.[6] "Positioning a naked detainee on a MRE Box, with a sandbag on his head, and attaching wires to his fingers, toes, and penis to simulate electric torture" was also quite common.[7] Detainees were also sodomized with chemical lights and broom sticks.[8]
Gordon writes on the very first page:
"For many years, the United States had secretly funded research on torture at U.S. and Canadian universities. One product of this research was the Central Intelligence Agency's KUBARK Counterintelligence Interrogation manual with its sections covering 'non-coercive' and 'coercive' techniques, first printed in 1963….
"The United States had also provided covert training and support to torture regimes in other countries around the world—from Greece to Uruguay, Chile to El Salvador, Indonesia to Vietnam. The Phoenix Program, implemented during the Vietnam War by U.S. armed forces and the CIA, involved the torture and deaths of tens of thousands of Vietnamese, as part of the U.S. counterinsurgency project designed to break the will of the Viet Cong. In the testimony before Congress, military intelligence officer K. Milton Osborne provided some details of the methods used:
"'The use of the insertion of the 6-inch dowel into the 6-inch canal of one of my detainees' ears and the tapping through the brain until he dies. The starving to death of a Vietnamese woman who was suspected of being part of the local political education cadre in one of the local villages. They simply starved her to death in one of the hooches at that very counterintelligence headquarters.
"'There were other methods of operation which they used for interrogation, such as the use of electronic gear such as sealed telephone attached to the genitals of both the men and women's vagina and the man's testicles, and wind the mechanism and create an electrical charge and shock them into submission.'"[9]
Between 1968 and 1971, the Phoenix Program was responsible for torturing and killing more than twenty thousand people,[10] many of whom had nothing to do with terrorism. These were not isolated cases. The CIA conducted these essentially diabolical operations "on several continents."[11]
If history is not enough, what about the recent charge by Amnesty International that the US-led coalition in Syria has killed at least 300 civilians?[12] And what about Saudi Arabia (a US ally) "deliberately targeting impoverished Yemen's farms and agricultural industry"?[13] Stephen Kinzer, a visiting scholar at the Watson Institute for International Studies at Brown University, has recently written:
"Anyone who believes the United States is not fighting enough wars in the Middle East can be happy this week. We have just plunged into another one. Twice in recent days, cruise missiles fired from an American destroyer have rained down on Yemen. The Pentagon, a practiced master of Orwellian language, calls this bombing 'limited self-defense.'
"Since 2002, our drone attacks have reportedly killed more than 500 Yemenis, including at least 65 civilians. We are also supplying weapons and intelligence to Saudi Arabia, which has killed thousands of Yemenis in bombing raids over the last year and a half — including last week's attack on a funeral in which more than 100 mourners were killed."[14]
So the logic is pretty simple: the New World Order ideology does not and cannot make sense at all. And if we have to fight ISIS, then we have to support the Assad government; if we have to support the Assad government, then the whole idea that Assad is a "brutal ruler" loses its political force; if that idea goes down the tube, then the New World Order propaganda against Assad is categorically false. In short, we can ignore flaming Neocon Charles Krauthammer when he said last November that Assad is a "dictator and a destroyer."[15]
This brings us to another vitally important issue: New World Order agents spent millions upon millions of tax dollars supporting ISIS or al-Nusra in Syria for absolutely nothing. Barnes-Dacey and Levy concluded their article by saying,
"Western leaders have defined ISIS as a threat to their national security. That should now translate into a more nuanced Syria policy, including working with Iran and encouraging the nascent Saudi-Iranian opening."[16]
I simply could not hold my laughter. For decades, New World Order agents in America and Israel have hammered the spurious idea that Iran is a terrorist state and that it wants to "wipe Israel off the map";[17] they also spent millions upon millions of dollars trying to destabilize the country both politically and ideologically.
Remember how Obama "secretly ordered increasingly sophisticated attacks on the computer systems that run Iran's main nuclear enrichment facilities, significantly expanding America's first sustained use of cyber-weapons"?[18]
Remember how New World Order agents in America and Israel developed Stuxnet specifically to attack Iran, a country that has zero nuclear weapons?[19] The New York Times itself acknowledged then that the cyberattack was "aided by Israel."[20]
In the same vein, the Washington Post reported that Stuxnet was the "work of U.S. and Israeli experts."[21] And it was developed way back in 2007.
Remember how Bush also made false accusations against Iran and even trained the terrorist group the MEK right here in America?[22] Remember how he worked with Israel to perform a covert operation in Iran?
So, all the tax dollars that were spent on destabilizing Iran for more than a decade was a waste. At the same time, decent American military hospitals continued to lack funding:
"many of the hospitals are so small and the trickle of patients so thin that it compromises the ability of doctors and nurses to capably diagnose and treat serious illnesses, much less take on surgeries …
"Two-thirds of the hospitals last year served 30 or fewer inpatients a day — less than a third as many as the typical civilian hospital. Nine served 10 or fewer — so few that Dr. Lucian L. Leape, a leading patient-safety expert at the Harvard School of Public Health, said, 'I think they should be outlawed.'"[23]
Obviously New World Order agents don't care either about military hospitals and even soldiers. In fact, they don't care about anyone at all. They just care about spreading their essentially diabolical system. Soldiers are just pawns. As Henry Kissinger diabolically declared, military men are "dumb, stupid animals to be used as pawns in foreign policy."[24]
Once those "dumb, stupid animals" can no longer be of service to NWO agents, then they just dump them. They have already dumped at least 360,000 thousand veterans, who "may have brain injuries."[25]
---
[1] Julien Barnes-Dacey and Daniel Levy, "To Beat ISIS, Focus on Syria," NY Times, September 1, 2014.
[2] In 2011, the Pentagon declared that the so-called "war on terror" could cost at least $5 trillion. "The $5 Trillion War on Terror," Time, June 29, 2011.
[3] For a recent study on similar issues, see Rebecca Gordon, Mainstream Torture: Ethical Approaches in the Post-9/11 United States (New York: Oxford University Press, 2014).
[4] Dan Murphy, "Iraq Violence More Than Doubles in 2013: Is Country Headed Off the Cliff?," Christian Science Monitor, December 20, 2013.
[5] Rebecca Gordon, Mainstream Torture: Ethical Approaches in the Post-9/11 United States (New York: Oxford University Press, 2014), 53.
[6] Ibid., 46.
[7] Ibid.
[8] Ibid., 47.
[9] Ibid., 1-2.
[10] Ibid., 2.
[11] Ibid.
[12] "US-led coalition killed 300 Syrian civilians in 11 probed strikes – Amnesty," Russia Today, October 26, 2016.
[13] Robert Fisk, "Saudi Arabia 'deliberately targeting impoverished Yemen's farms and agricultural industry,'" Independent, October 24, 2016.
[14] Stephen Kinzer, "US plunges into war with Yemen," Boston Globe, October 19, 2016.
[15] Charles Krauthammer, "Republican debates: Character, substance and policy finally arrive," Las Vegas Review Journal, November 14, 2015.
[16] Julien Barnes-Dacey and Daniel Levy, "To Beat ISIS, Focus on Syria," NY Times, September 1, 2014.
[17] For a great article on this, see Scott Peterson, "Imminent Iran Nuclear Threat? A Timeline of Warnings Since 1979," Christian Science Monitor, November 8, 2011.
[18] David E. Sander, "Obama Order Sped Up Wave of Cyberattacks Against Iran," NY Times, June 1, 2012.
[19] Ibid.
[20] Ibid; for similar reports, see for example William J. Broad, John Markoff and David E. Sander, "Israeli Test on Worm Called Crucial in Iran Nuclear Delay," NY Times, January 15, 2011.
[21] Ellen Nakashima and Joby Warrick, "Stuxnet was work of U.S. and Israeli experts, officials say," Washington Post, June 2, 2012.
[22] See Seymour Hersh, "Our Men in Iran?," New Yorker, April 5, 2012.
[23] Sharon LaFraniere and Andrew W. Lehren, "Smaller Military Hospitals Said to Put Patients at Risk," NY Times, September 1, 2014.
[24] Quoted in Bob Woodward and Carl Bernstein, The Final Days (New York: Simon & Schuster, 1976), 194.
[25] Gregg Zoroya, "360,000 veterans may have brain injuries," USA Today, March 5, 2009.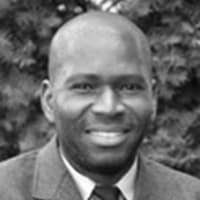 ATTENTION READERS
We See The World From All Sides and Want YOU To Be Fully Informed
In fact, intentional disinformation is a disgraceful scourge in media today. So to assuage any possible errant incorrect information posted herein, we strongly encourage you to seek corroboration from other non-VT sources before forming an educated opinion.
About VT
-
Policies & Disclosures
-
Comment Policy
Due to the nature of uncensored content posted by VT's fully independent international writers, VT cannot guarantee absolute validity. All content is owned by the author exclusively. Expressed opinions are NOT necessarily the views of VT, other authors, affiliates, advertisers, sponsors, partners, or technicians. Some content may be satirical in nature. All images are the full responsibility of the article author and NOT VT.