…by Jonas E. Alexis
My dear friend Mark Dankof has recently debated an "independent scholar" by the name of Peter Sinnott on Press TV, and one could easily see that Sinnott was getting butt kicked.
During the entire debate Sinnott kept positing a plethora of spurious statements and evidentially groundless accusations against Russia and indeed Vladimir Putin. "Russia," Sinnott asserted, "has been aggressive when they basically invaded and annexed Crimea and they are still aggressive in Eastern Eukraine."
Is Sinnott really an "independent scholar," or has the New World Order ideology poisoned his mind and clouded his moral and political judgement? Will a serious independent scholar advance the fallacious argument that Russia invaded Crimea? Hasn't Crimea been a part of Russia from time immemorial?
To say that Russia invaded Crimea is like saying that the United States invaded California! Dankof destroyed Sinnott's entire argument by saying that "As far as Crimea is concerned, the Crimeans understood that they didn't want to be governed by this illegitimate regime in Kiev. They voted by something like 98 percent in the legitimate referendum."
Party is over. Even Zionist outlets such as USA Today reported that "Crimea's election committee said that 97% of voters backed a union between the largely ethnic-Russian peninsula and the huge neighboring country."[1]
Reuters, of all places, declared that the vast majority of Crimeans voted in order to "quit Ukraine for Russia." In a similar vein, the Washington Post, another Zionist outlet, did not refute the claim that Crimeans overwhelmingly voted for Russia.[2] National Public Radio, Bloomberg, the Irish Times, the Baltimore Sun, and even PBS agreed with the polls that Crimea wanted to connect with Russia.[3]
Again, can an independent scholar seriously say that Russia invaded Crimea? If the answer is no, then where did Sinnott get his idea? Did he get it through exhaustive research and a convergence of evidence? Or was he reproducing what New World Order agents have been telling him?
Obviously Sinnott is just regurgitating what he has been told to believe. Right after it was announced that Crimea voted to join Russia, "The White House and Western governments rejected the referendum," said the Washington Post.[4] Did you catch that? 97 percent of Crimeans voted for Russia, but New World Order agents rejected it any way!
Here we are confronted with a fundamental issue: can these people really tell us that they are interested in democracy and freedom? Do you see why decent Americans are overwhelmingly rejecting this essentially diabolical ideology and are opting for something else, as indicated in the recent election? Do you see why reasonable and sensible people are saying enough is enough?
If Donald J. Trump means business, that means we probably will not have to talk about a nuclear conflict with Russia anymore. If he means what he says, that means the Neocons will have a hard time spreading perpetual wars in the Middle East and seducing the masses with crazy ideas such as Vladimir Putin is Hitler reborn or that Russia is refining the Bolshevik ideology. I still remember how Trump did a really good job humiliating one of the leading lights in the Neoconservative movement, Bill Kristol:
[youtube 1hFKtFyUSzM]
Trump has said many crazy things in the past. Unlike Pat Buchanan, Trump is not an intellectual and he does have problems articulating his views. He also plans on supporting the Israeli settlements.[5] In response to new construction of Jewish settlements in the West Bank, Trump declared last May:
"There are 'thousands of missiles being launched into Israel. Who would put up with that? Who would stand for it?"[6]
Trump knows that history is obviously not on his side. He knows that the Israeli regime has mercilessly massacred and liquidated precious Palestinians since 1948. If people are still doubting this bold claim, perhaps we need to bring in Israeli historian Benny Morris of Ben-Gurion University in our discussion here. Morris declared without hesitation that:
"A Jewish state would not have come into being without the uprooting of 700,000 Palestinians. Therefore it was necessary to uproot them. There was no choice but to expel that population. It was necessary to cleanse the hinterland and cleanse the border areas and cleanse the main roads. It was necessary to cleanse the villages from which our convoys and our settlements were fired on."[7]
In his highly detailed text The Birth of the Palestinian Refugee Problem Revisited, which is published by Cambridge University Press, Morris documents that raping Palestinian girls was a major problem during the expulsion.[8]
There were reports suggesting that the Jewish terrorist group Irgun or IZL "raped a number of Arab girls and murdered them afterward."[9] "During the summer four village women were raped and murdered by IDF soldiers. In August, some inhabitants were forced by the IDF to flee; the remainder fled the following month, after an IDF raid in which 20 were killed and 20 buildings demolished."[10]
At one point, "One Haganah soldier twice attempted to rape a 20-year-old woman prisoner. Abu shusha's remaining inhabitants were expelled, apparently on 21 May."[11] During the same month,
"The 9th Battalion troops killed a large number of villagers, apparently executing dozens of army-age males. They appear also to have raped and murdered a teenage girl. The same day, the inhabitants of neighbouring Sumsum and Najd, to the west, were driven out."[12]
In a similar vein, Jewish historian Avi Shlaim of Oxford University (emeritus) writes in his study The Iron Wall: Israel and the Arab World that Israeli soldiers committed crimes from the very foundation of Israel:
"From time to time the soldiers who [razed Arab villages] committed atrocities, among them gang rape, murder, and, one occasion, the dumping of 120 suspected infiltrators in the Arava desert without water. The atrocities were committed not in the heat of battle but for the most part against innocent civilians, including women and children…
"Soldiers in an army that still prided itself on the precept of 'the purity of arms' showed growing disregard for human lives and carried out some barbaric acts that can only be described as war crimes."[13]
Ilan Pappe, another Israeli historian who had expressed a willingness to be interviewed on some of these issues during a correspondence, has written exhaustively on how the Israeli regime deliberately slaughtered the Palestinians.[14] Morris' The Birth of the Palestinian Refugee Problem Revisited is a decent book, but it does have its flaws.
Pappe, who bases his book The Ethnic Cleansing of Palestine on the Israeli archives, argues that Morris "ignored such atrocities as the poisoning of the water supply into Acre with typhoid, numerous cases of rape and the dozens of massacres the Jews perpetrated. He also kept insisting—wrongly—that before 15 May 1948 there had been no forced evictions."[15]
But if politicians like Trump aren't interested in history, let us listen to Gilad Sharon, son of former Israeli Prime Minister Ariel Sharon:
"We need to flatten entire neighborhoods in Gaza. Flatten all of Gaza…There should be no electricity in Gaza, no gasoline or moving vehicles, nothing. Then they'd really call for a ceasefire. Were this to happen, the images from Gaza might be unpleasant – but victory would be swift, and the lives of our soldiers and civilians spared."[16]
Does Trump mean to tell us that the Palestinians need to put up with things like that? Does he mean to tell us that those precious people have to abandon history and embrace the Zionist ideology, which has produced nothing but horror in the Middle East and elsewhere? And doesn't he know that Palestinian Christians also paid a huge price in this political mess?[17]
In any event, I do have major issues with some of Trump's positions. But the fact that he publicly took on Bill Kristol really made my day. Perhaps the newly-elected president of the United States will try to find a way to stop Israel's endless terrorist activity.[18] Perhaps he will try to sympathize with ALL precious lives in the Middle East, not just a select few.
Moreover, perhaps Trump will try to make a serious deal with Vladimir Putin. Perhaps we are nearing the end of the war in Syria, which also means that we are nearing the end of the Neoconservative era. Let's just give Trump a chance and see what he brings to the table. Hillary Clinton is right in saying that "We owe him [Trump] an open mind and the chance to lead."
Vladimir Putin has already congratulated Trump on his recent victory. He said:
"We are concerned with the deterioration of Russian-American relations, but that was not our choice, we never wanted that. On the contrary, we want to have friendly relations with the US, a great country and a leading economy."
Russian State Duma Speaker Vyacheslav Volodin added:
"The current US-Russian relations cannot be called friendly. Hopefully, with the new US president a more constructive dialogue will be possible between our countries. The Russian Parliament will welcome and support any steps in this direction. We are ready to work with any US leader elected by the US people."[19]
We know that Trump has made numerous positive remarks about Putin and Russia, and let us just hope that he will go all the way. In fact, the whole world is watching. In fact, Rodrigo Duterte has also expressed his willingness to work with Trump.[20]
If Trump strikes a reasonable deal with Russia, then he will inexorably have to make peace with Duterte, who has already been working with China. In other words, if Trump means business, then Hegel's "cunning of reason" is back on the political table. The Neoconservatives will certainly not like that. But whether they like it or not, Logos will triumph in the end. And that is encouraging!
https://www.youtube.com/watch?v=6grhowUZsEQ
---
[1] Charles McPhedran and Anna Arutunyan, "Crimea votes to join Russia; Ukrainians prepare for war," USA Today, March 17, 2014; see also "95.7% of Crimeans in referendum voted to join Russia – preliminary results," Russia Today, March 16, 2014.
[2] Carol Morello, Pamela Constable, and Anthony Faiola, "Crimeans vote to break away from Ukraine, join Russia," Washington Post, March 16, 2014.
[3] "Crimeans Ready For Vote On Joining Russia," National Public Radio, March 14, 2014; "Crimeans vote to join Russia," PBS, March 17, 2014; "Crimeans Choose to Join Russia in Vote, Exit Poll Shows," Bloomberg, March 17, 2014; "Crimeans vote overwhelmingly to join Russia," Irish Times, March 16, 2016; "Crimeans vote to join Russia, separate from Ukraine," Baltimore Sun, March 16, 2014.
[4] Ibid.
[5] "Trump endorses Jewish settlement expansion in West Bank," Jerusalem Post, May 4, 2016; Joshua Mitnick, "Trump Would Support Israeli Annexation of Parts of West Bank, Says Adviser," Haaretz, June 23, 2016; see also "Pro-Trump campaigners open field office in Jewish settlement," LA Times, September 5, 2016; "Trump: Israel should keep building West Bank settlements," Times of Israel, May 4, 2016.
[6] "EXCLUSIVE: Trump insists Israel should keep building West Bank settlements as he says Netanyahu should 'keep moving forward' because Palestinians fired 'thousands of missiles' at Jewish state," Daily Mail, May 3, 2016.
[7] Ari Shavit, "Survival of the Fittest? an Interview with Benny Morris," Counterpunch, January 16, 2004.
[8] Benny Morris,The Birth of the Palestinian Refugee Problem Revisited (Cambridge: Cambridge University Press, 2004), 211-212.
[9] Ibid., 229.
[10] Ibid., 240.
[11] Ibid., 248.
[12] Ibid., 249.
[13]  Avi Shlaim, The Iron Wall: Israel and the Arab World (New York: W. W. Norton, 2000 and 2014), 87.
[14] Ilan Pappé, The Forgotten Palestinians: A History of the Palestinians in Israel (New Haven: Yale University Press, 2011); The Ethnic Cleansing of Palestine (Oxford: One World, 2007).
[15] Ilan Pappé, The Ethnic Cleansing of Palestine (Oxford: One World, 2007), kindle edition.
[16] Gilad Sharon, "A decisive conclusion is necessary," Jerusalem Post, November 18, 2012.
[17] See for example Donald M. Lewis, The Origins of Christian Zionism: Lord Shaftesbury and Evangelical Support for a Jewish Homeland (Cambridge: Cambridge University Press, 2010); Timothy P. Weber, On the Road to Armageddon: How Evangelicals Became Israel's Best Friend (Grand Rapids: Baker Academic, 2004); Stephen Sizer, Christian Zionism: Road-map to Armageddon? (Downer Groves: IVP Academic, 2006).
[18] For scholarly studies on similar issues, see Ami Pedahzur and Arie Perliger, Jewish Terrorism in Israel (New York: Columbia University Press, 2011); Dan Raviv and Yossi Melman, Spies Against Armageddon: Inside Israel's Secret Wars (New York: Levant Books, 2012 and 2014); Michael Bar-Zohar and Nissim Mishal, Mossad: The Greatest Missions of the Israeli Secret Service (New York: HarperCollins, 2012); Gordon Thomas, Gideon's Spies: The Secret History of the Mossad (New York: St. Martin's Press, 2015); Ian Black and Benny Morris, Israel's Secret Wars: A History of Israel's Intelligence Services (New York: Broadway, 1991).
[19] "Putin on Trump victory: Russia is ready to restore relations with US," Russia Today, November 9, 2016.
[20] "Philippines' President Hopes Ties With US to Improve Under Trump Administration," Sputnik, November 11, 2016.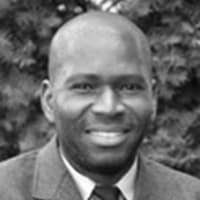 ATTENTION READERS
We See The World From All Sides and Want YOU To Be Fully Informed
In fact, intentional disinformation is a disgraceful scourge in media today. So to assuage any possible errant incorrect information posted herein, we strongly encourage you to seek corroboration from other non-VT sources before forming an educated opinion.
About VT
-
Policies & Disclosures
-
Comment Policy
Due to the nature of uncensored content posted by VT's fully independent international writers, VT cannot guarantee absolute validity. All content is owned by the author exclusively. Expressed opinions are NOT necessarily the views of VT, other authors, affiliates, advertisers, sponsors, partners, or technicians. Some content may be satirical in nature. All images are the full responsibility of the article author and NOT VT.