Editor's note:
VT has long sided with Russia and Assad on Syria and Trump's policies toward both originate from VT.  Trump began with VT and those areas where he has stayed or claims to, are why we are so concerned about recount efforts that we know are based on provable fraud serious enough to jail half of Washington and destroy Trump.
That said, we also know that Trump offered the Vice-Presidency, without proper vetting, to Major General Paul Vallely.  Vallely is directly tied to terror groups in Syria and has visited them.
https://www.youtube.com/watch?v=WCdEe34aR3Y
 Vallely has also worked with the Saudi advisors that we believe are responsible for killing up to 400,000 in Syria, according to the Syrian Human Rights Observatory.  Then again, this happened, from The Blaze:
Vallely, who arrived at the Syrian border the day of the chemical attacks, is one of only a handful of Americans who have entered the country since the start of the civil war.

When Vallely's vehicle pulled up to the Kilas checkpoint on the Turkish-Syria border Aug. 20, they were told by armed Turkish border guards that a large-scale chemical attack had taken place in an area near Damascus and they would not be allowed to cross.

"It was horrific," Vallely told TheBlaze (see video below). "We were getting updates from the (Free Syrian Army) fighters that (President Bashar Al) Assad had gassed his own people with Sarin. The U.S. needs to back the FSA fighters. Only a monster could do such a thing."
Problem is, the Sarin gas was transited into Syria at the Kilas checkpoint, and it was Press TV's Serena Shimm, later murdered in Turkey, that found the American safe house run by Google Idea Groups, whose staff brought in the gas shells.  Was Vallely at the safe house when the gas arrived from Georgia, transited by Ukrainian security personnel, according to VT bureau chief Jeffrey K. Silverman?
Last year I was questioned by the FBI who thought I was working with Vallely.  We have friends in common in Montana, where Vallely is steeped in controversy over oil and gas leases, but don't share politics, something the FBI eventually understood.  It seemed their informants were at the center of the fake news world where anyone they could shop for a buck was just fine.
Those around Trump, Bannon and Giuliani in particular, and of course Vallely, are closely allied with the FSA which has, since January 2015, been entirely enmeshed with ISIS.  Trump is still talking about aiding the FSA according to this RT report:
Then again, Trump continually turning to his son, proving he has no one to trust, to form alliances, is a recipe for disaster. Randa Kassis and Fabian Baussart, taken under the wing by Moscow as "tame anti-Assad" types, are hardly anyone to turn to. Being comfortable dealing with cocktail party "hangers-ons" and dilettante French Freemason leftists, is what we an expect from a Trump who once killed an elephant in a petting zoo.
Then we turn to the Washington Post story referred to below, as phony as a Breitbart headline, no sources but alleging that 4 very high level and fully briefed Kerry staffers could turn on him with no consequences, quite unrealistic. The Post does this over and over to over, usually when it serves some Saudi or Turkish plot.
With Vallely and Giuliani directing Trump, and both financially tied to Saudi Arabia, a real change in US policy toward Assad, as we have long advocated, will first take a cleaning out in Washington, this time of prettymuch everyone around Trump.
From RT:
US Secretary of State John Kerry has significantly intensified contacts with Russia on Syria, the Kremlin confirmed, substantiating a report that Kerry wants to seal a deal with Moscow before Donald Trump assumes the US presidency in January.
The report, by Washington Post columnist Josh Rogin, says Kerry is taking a last-ditch effort to stop the Syrian operation in eastern Aleppo, because the Trump administration may "squarely on the side of dictator [Syrian President] Bashar al-Assad."
Russian presidential aide Yury Ushakov confirmed that Kerry has lately intensified contacts with his Russian counterpart Sergey Lavrov on Syria.
"This [effort] could be called unbelievable, in terms that there have never been so many phone calls between the Secretary of State and Russia's FM which were focused on discussing a single issue – Syria," he told journalists. Ushakov refrained from commenting on whether there was any progress on it.
According to the Post piece, which cites four unnamed US officials with the knowledge of the situation, Kerry hopes to seal a localized ceasefire in Aleppo by offering to separate members of the so-called moderate opposition from terrorist groups like Jabhat Fatah al-Sham (formerly Al-Nusra Front). The report says Kerry brought in other nations like Turkey, Saudi Arabia, Qatar and at times Iran in a bid to seal the deal.
"Officials acknowledge that a frustrated Kerry still has not been given authority by the White House to bring any meaningful pressure to bear against Assad or Russia, placing him in a weak negotiating position. The prospect of Hillary Clinton being elected president gave Kerry some leverage, because she was expected to pursue a more hawkish Syria policy," Rogin wrote.
READ MORE: Trump administration will hopefully separate terrorists from moderates – Syrian opposition rep to RT

A ceasefire in Aleppo on Kerry's terms may be a hard bargain to sell. For once, Russia insists that US failure to separate moderates from terrorists, which was a key point of the truce negotiated by Moscow and Washington in September, was the reason that ceasefire collapsed.
The Syrian government operation to retake eastern Aleppo from armed groups also appears to be progressing, with latest reports saying that the militants lost a third of their territories to the advancing army. Stopping the siege now may give those fighters time to regroup, rearm and mount a counteroffensive.
Moscow appears to be reluctant to strike any significant deal with the outgoing administration and is waiting for Trump to present all the key figures in his future government.
"We will patiently wait for that team to take their seats and then we are interested in having intensive dialogue with them," Ushakov said.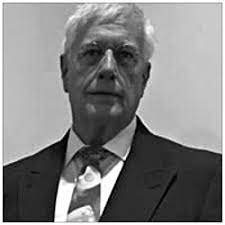 Gordon Duff posted articles on VT from 2008 to 2022. He is a Marine combat veteran of the Vietnam War. A disabled veteran, he worked on veterans and POW issues for decades.
Gordon is an accredited diplomat and is generally accepted as one of the top global intelligence specialists. He manages the world's largest private intelligence organization and regularly consults with governments challenged by security issues.
Duff has traveled extensively, is published around the world, and is a regular guest on TV and radio in more than "several" countries. He is also a trained chef, wine enthusiast, avid motorcyclist, and gunsmith specializing in historical weapons and restoration. Business experience and interests are in energy and defense technology.
ATTENTION READERS
We See The World From All Sides and Want YOU To Be Fully Informed
In fact, intentional disinformation is a disgraceful scourge in media today. So to assuage any possible errant incorrect information posted herein, we strongly encourage you to seek corroboration from other non-VT sources before forming an educated opinion.
About VT
-
Policies & Disclosures
-
Comment Policy
Due to the nature of uncensored content posted by VT's fully independent international writers, VT cannot guarantee absolute validity. All content is owned by the author exclusively. Expressed opinions are NOT necessarily the views of VT, other authors, affiliates, advertisers, sponsors, partners, or technicians. Some content may be satirical in nature. All images are the full responsibility of the article author and NOT VT.