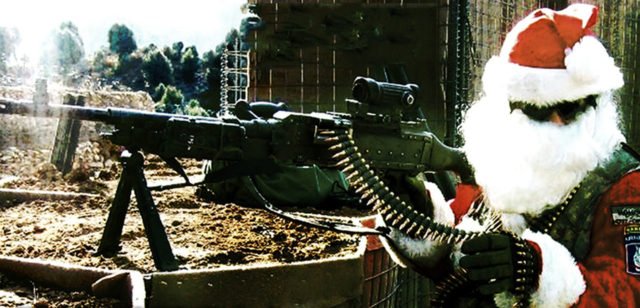 This is a listing of some of our newer offerings and current specials. In addition to these items, we have all of our regular offerings and can custom build many other designs.
For further information or to purchase any of these guns, please contact Mike Chester at Chet's Firearms of Howell, Michigan. chetarms@charter.net or phone 517-548-9558. Ask for Mike. Prices do not include shipping to your local FFL.
DISCLOSURE:  Chet's Firearms is a private company.  VT promotes Chet's Firearms and Adamas personnel design weapons offered by Chet's, a federally licensed dealer.  VT has NO financial interest in Chet's Firearms and is NOT an owner, partner, or affiliate with Chet's Firearms.  All legal responsibilities for gun sales is that of Chet's Firearms and NOT VT or VT Network  
All prices are plus reasonable shipping, all sales require normal license procedures and are limited by laws in your area, please check.
Special note for California residents: Due to new legislation in California, most of our offerings cannot currently be shipped there. We are studying your new laws to see what new California compliant models we will be able to offer.  In the mean time, you have our condolences.
6.5 Grendel Long Range Rifle
The 6.5 Grendel is the caliber that the military should be using as their primary combat rifle.
The 6.5mm Grendel (6.5×39mm) is an intermediate cartridge designed by Arne Brennan, Bill Alexander, and Janne Pohjoispää as a low recoil, high accuracy, 200-800 yard cartridge specifically for the AR-15 platform. It is an improved variation of the 6.5mm PPC. Since its introduction, it has proven to be a versatile design and is now expanding out into other platforms including bolt-action rifles and the Kalashnikov system.

Firing factory loaded ammunition loaded with bullets ranging from 90 to 129 grains(5.8–8.4 g), its muzzle velocity ranges from 2,500 ft/s (760 m/s) with 129- and 130-grain (8.4 g) bullets to 2,900 ft./s (880 m/s) with 90 gr (5.8 g) bullets (similar in velocity to a 5.56 mm 77-grain (5.0 g) round). This is a long range round and is still supersonic at 1000 yards, making it an excellent long range shooter.

The name "6.5mm Grendel" was a trademark owned by Alexander Arms until it was legally released to allow the cartridge to become SAAMI standardized.
20 Inch chrome moly barrel with rifle length gas system
15 inch slimline rail with removable rail sections
Nickel-Boron bolt and bolt carrier
Predator Stock
Custom pistol grip
Custom muzzle brake
Stainless steel trigger group
Leupold Clone scope – 4-10X50 with red/green/blue illuminated reticle, 30mm tube – Very bright and sharp sight picture
One inch scope riser
20 round stainless steel magazine
$999 – $929 Holiday special
---
AR-15 in AK-47 round
This is an AR-15 rifle that shoots the 7.62×39 round. This is the same round that is used in the AK-47.
16 inch chrome moly barrel in 7.62×39 caliber
12 inch super slimline keymod rail
MOE stock
Sportside upper receiver (no forward assist or dust cover)
Custom pistol grip (the greenish one shown has been replaced with a black one like on the Grendel)
Custom muzzle brake
Barksa 3-9×40 scope
20 round stainless steel magazine
$829 – Sale Price $769
---
 Loss Bleeder -Basic 5.56 Carbine
This is our version of a basic .223/5.56 AR-15 carbine. We call it our "Loss Bleeder." Most of our offerings come fully equipped, but sometimes people already have optics or would like to "dress" their own gun so we are offering a limited number of "basic" carbines. Unlike most entry level ARs, we include a 10 inch Aluminum quad rail instead of a plastic hand guard. All of the functional components used in this gun are the same ones we use in our higher priced models. No optic is included though we have them available as an upgrade.
Loadout:
16 inch chrome moly barrel
10 inch quad rail with front cap
Sport side upper receiver (no forward assist or dust cover)
Standard AR pistol grip and adjustable stock
30 round magazine
$499
---
We are featuring three different AR-15 pistols in different configurations. They can be ordered as shown for the listed prices or you can "mix and match" the uppers and lowers. What this means is, for example, you like the one with the 7.5 inch barrel but would prefer the lower shown on the 10.5 inch model, it can be switched out. (prices will vary – call Mike for specific pricing.) Optics can also be swapped if desired.
Basic AR-15 pistol
This is our basic AR-15 pistol in .223/5.56.
Loadout:
7.5 inch chrome moly barrel – 7.5 inches in phosphate finish
7 inch slimline rail with removable rail sections
Sport Side upper receiver (no forward assist or door)
A-2 muzzle brake
Standard AR pistol buffer system with rubber pad and side rings to attach sling
Ambi. safety lever
custom pistol grip
M-Bus fold down sights.
30 round magazine
$539
---
Deluxe AR-15 pistol with 7.5 inch barrel
Loadout
7.5 inch chrome moly barrel in .223/5.56 (shown with stainless barrel, but now in black)
A-2 muzzle brake
Standard upper receiver with forward assist and door
7 inch slimline rail with removable rail sections
Sig Tac SBX Generation 2 arm brace mounted on special tube made for Sig Tac
Custom pistol grip
Aimpoint red dot scope
30 round magazine
Deluxe AR-15 pistol with 10.5 inch barrel
Loadout:
10.5 inch chrome moly barrel in .223/5.56
A-2 muzzle brake
Sport side upper receiver
10 inch slimline keymod rail
Shockwave Blade arm brace mounted on KAK buffer tube made for Blade
custom pistol grip
Aimpoint red dot scope
30 round magazine
$709.00
---
New – Bench Rest Cat
Factory Made Handguns
---
Brand New Ruger SR-40
We are offering a brand new Ruger SR-40 which is chambered in .40 S&W. It comes in a Ruger factory plastic case and includes one 10 round and one 12 round magazine as well as an included magazine loader, lock and all factory included items. The SR-40 is a striker fired pistol and we feel that this offers the most bang for the buck of any of our pistol offerings.
Offered at the very special price of $399
---
Beretta Pico

 This is 11.5 ounces of .380 with 6 shots.  This is a tiny weapon, big bang, accurate, light and very very small.
$309 plus shipping
---

Concealed Carry Cat – Discontinued Model (unfortunately)
.308 Rifles
Ever want a $7000 sniper rifle?  Want to pay $1599 for it?  Scroll down. The State Department has designated this the best American combat weapon to be illegally cloned overseas they have ever obtained and copied.
High End Target/sniper AR-308 with 24 inch heavy barrel
We spared no expense in building this one of a kind AR-308. Everything about it says QUALITY!!
We started with a premium heavy walled target grade 24 inch barrel for maximum strength and accuracy.

We coupled this with billet aluminum upper and lower receivers, an articulating sniper stock. a 15 inch slimline keymod rail, and a Harris style bipod.
We then installed a high end mirror polished nickel-boron bolt carrier. (This is the last one of these I have and won't be able to get another for the foreseeable future.)
We equipped it with a premium 6-24X44 Hi Lux Leatherwood scope mounted on a cantilever mount.  (very nice piece of glass)
We installed a custom pistol grip and a custom barrel diameter muzzle brake for a smooth look.
Loadout
24 inch heavy walled target grade barrel
15 inch slimline keymod rail
UTG Harris style bipod
Mirror polished nickel-boron bolt and bolt carrier
Articulating sniper stock with adjustable butt plate and cheek rest
Premium 6-24X44 Hi Lux Leatherwood scope mounted on cantilever mount
Custom pistol grip
custom barrel diameter muzzle brake
20 round magazine.
This has a premium ALG Defense mil spec trigger group for smooth operation
There is only one of these available at the very reasonable price of $1599.
---
.308 Carbine
Last one at this price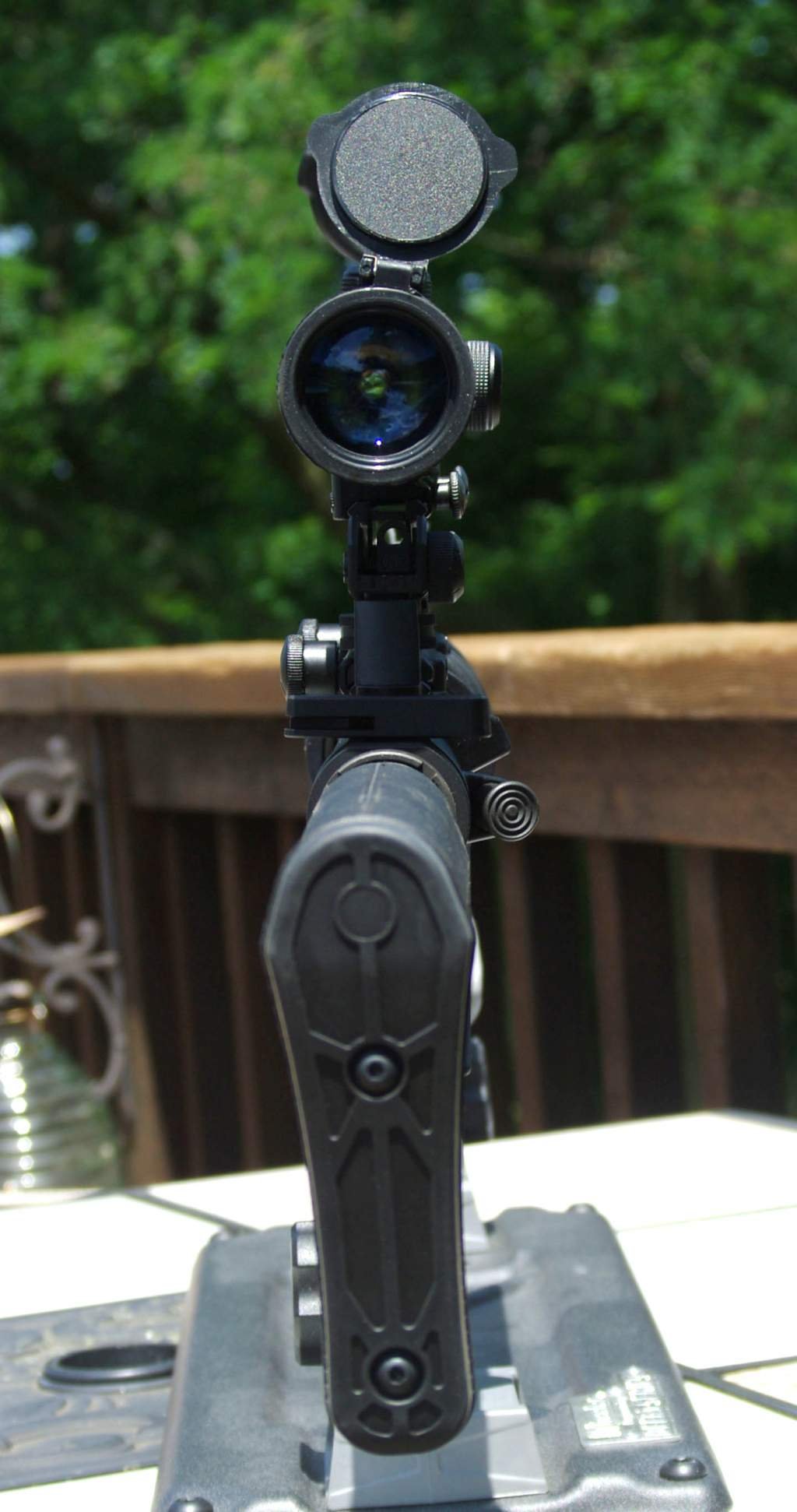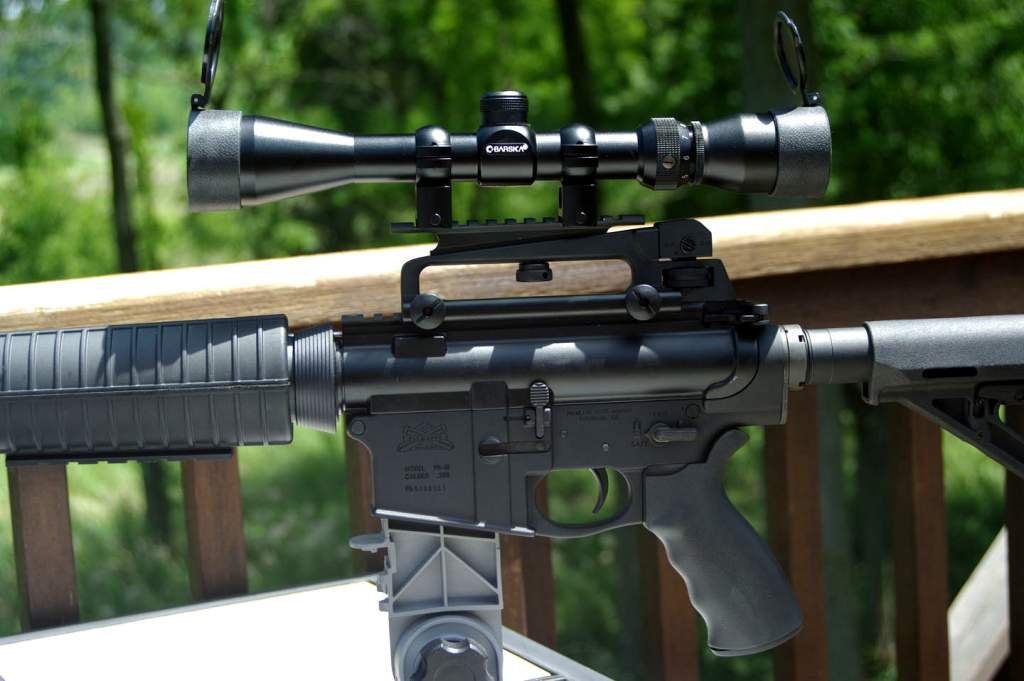 Loadout
AR-308 16 inch chrome moly barrel
MOE custom stock
Custom pistol grip
Full auto rated bolt carrier
Removable carry handle with integral dual aperture sight (co-witnesses with front sight post)
Barksa 3-9X40 scope mounted on removable rail
20 round magazine
Special price $999 – $899
---
.308 AR Carbine, Field Equipped

16 inch phosphate coated chrome moly barrel in .308 caliber
13.5 inch keymod rail
Custom muzzle brake
UTG Harris style bipod
MOE adjustable stock
Custom pistol grip
3-9×40 Barksa scope
20 round magazine
$1229 – Special $1149
---
.300 AAC (Blackout) Rifle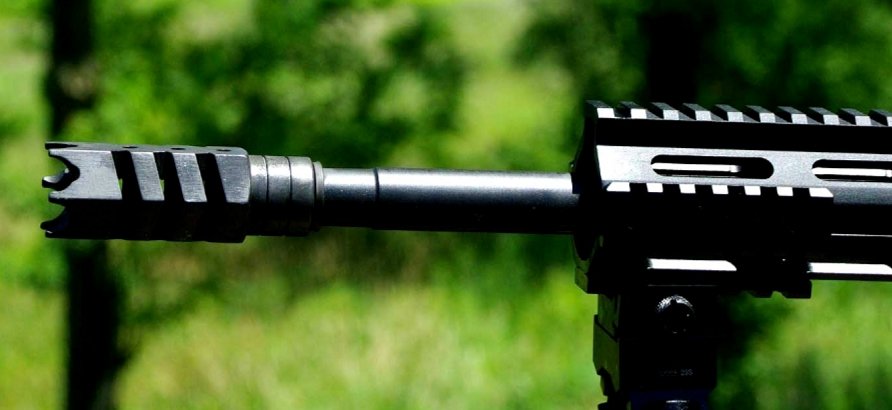 Loadout:
16 Inch phosphate coated chrome molly barrel
12 inch Slimline rail with removable rail sections
"Punisher" muzzle brake
Full Auto rated bolt carrier
ACS stock
UTG Rail Harris style bipod
Magpul MOE pistol grip and trigger guard
Leapers/UTG 3-9×32 "Bug Buster" scope with red/green illuminated reticle
30 round magazine
$839 – Special $799
---
VT Equipped M4 Carbine – New updated model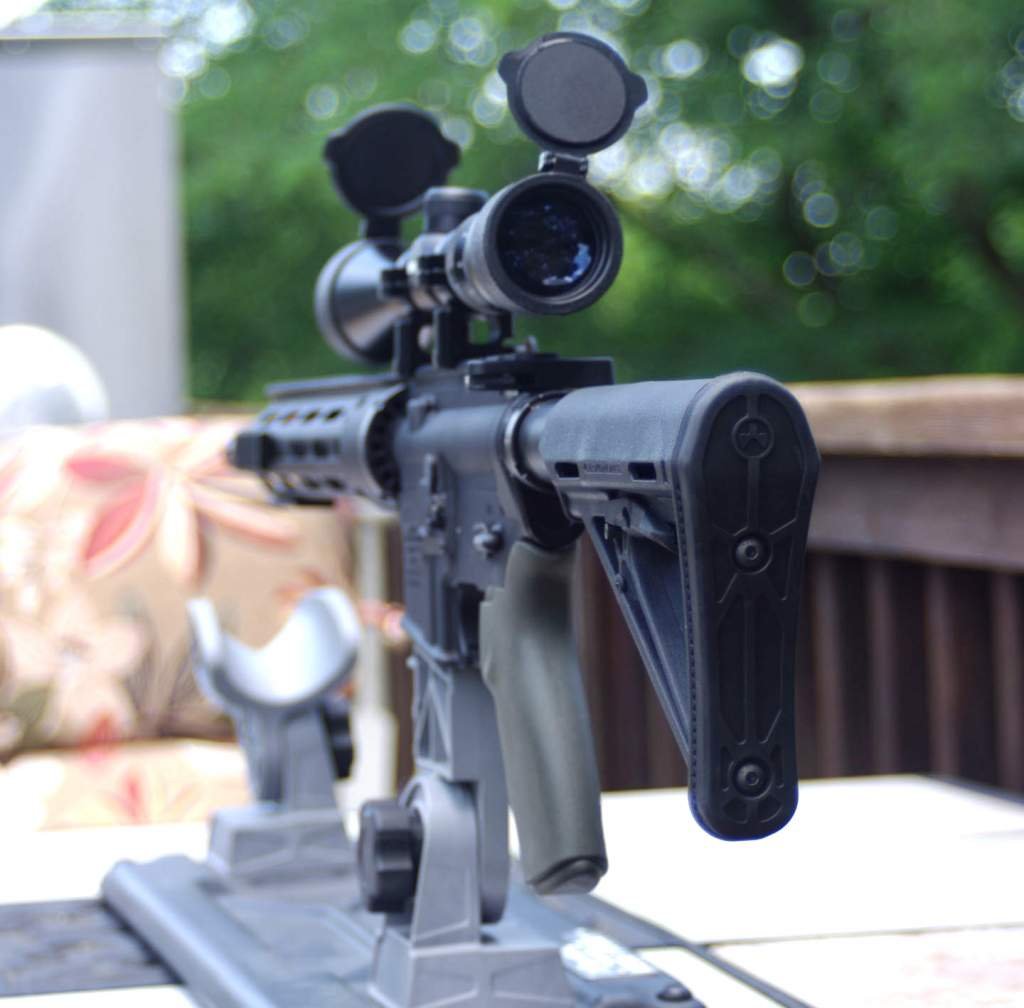 We simply take a standard M4 Carbine and add over $300 in options, saving a trip to a gunsmith and months of screwing around. This is all anyone needs, affordable shooting, a decent optic, great ergonomics and NOTHING to replace and upgrade.
Loadout:
16" barrel M4 configuration
12"  slimline Free Float Quad Rail with removable sections ($135 value)
A2 muzzle brake
Forged Aluminum upper and lower receiver
Full automatic rated bolt carrier group
MOE stock
Custom pistol grip ($35 value)
Barksa 3-9 X 40 military reticule scope ($125 value)
30 rd. Magazine
$699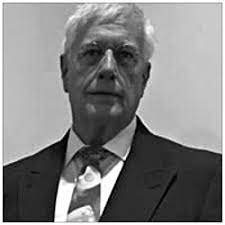 Gordon Duff posted articles on VT from 2008 to 2022. He is a Marine combat veteran of the Vietnam War. A disabled veteran, he worked on veterans and POW issues for decades.
Gordon is an accredited diplomat and is generally accepted as one of the top global intelligence specialists. He manages the world's largest private intelligence organization and regularly consults with governments challenged by security issues.
Duff has traveled extensively, is published around the world, and is a regular guest on TV and radio in more than "several" countries. He is also a trained chef, wine enthusiast, avid motorcyclist, and gunsmith specializing in historical weapons and restoration. Business experience and interests are in energy and defense technology.
ATTENTION READERS
We See The World From All Sides and Want YOU To Be Fully Informed
In fact, intentional disinformation is a disgraceful scourge in media today. So to assuage any possible errant incorrect information posted herein, we strongly encourage you to seek corroboration from other non-VT sources before forming an educated opinion.
About VT
-
Policies & Disclosures
-
Comment Policy
Due to the nature of uncensored content posted by VT's fully independent international writers, VT cannot guarantee absolute validity. All content is owned by the author exclusively. Expressed opinions are NOT necessarily the views of VT, other authors, affiliates, advertisers, sponsors, partners, or technicians. Some content may be satirical in nature. All images are the full responsibility of the article author and NOT VT.