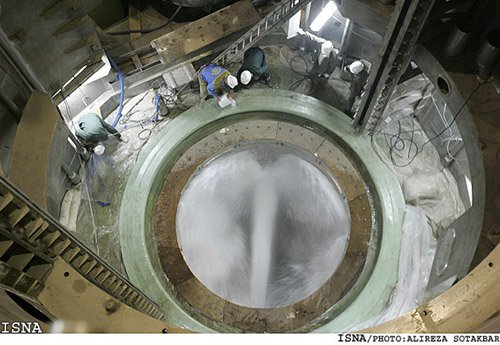 … from  Sputnik News, Moscow
[ Editor's Note: I met Dr. Marandi  in Damascus by chance one evening during the Counter Terrorism Conference, when the VT A-team attended, the one where three of the four of us were poisoned with E-coli.
That killed our plans of trying to stay a few extra days to do some road tripping, where Palmyra was at the top of the list, before much of it was blown up. But we were able to visit the Baalbek ruins in the Beqaa Valley in Lebanon on the way home, a great day indeed.
A vivacious Syrian TV hostess had offered me a guest slot on her evening half hour news show, which of course I accepted, but had to pass on going to the opera as guests of the president that evening. But the benefit of having a team on a trip is being able to split up and do multiple events at once.
I learned the hard way that doing the show was going to kill most of the evening… a long delay in getting picked up, and then a wait at the studio for technical problems. The war strain on Damascus was evident in many ways, partially due to the sanctions and everybody having to make do with the equipment they had, which was often old. During a war, everyone has to make do with what they have.
I got into the cab they had sent over, and only then learned that Marandi was also on the program. I knew who he was from having seen some of his Press TV interviews, but he did not place me. And since I am an American, and from the country that had stolen his country when the Shah was put over it as America's puppet, it was understandable that small talk with me on the way over held little interest for him.
But after doing a feature news show and hearing my views, some of which overlapped with his, the trip back to the Dama Rose hotel was a bit more engaging.
He knew America well, and its Iran and Mideast history like the back of his hand — one of those people with a photographic memory who can give hour-long talks without notes at the snap of his fingers, like Gordon can.
As the years go by, and we see internet geopolitical pundits come and go, we always have some curiosity as to who is going to remain. Marandi will certainly be there, and so will VT.
Our challenge will be preparing younger people for when we reach the bib and spoon feeding days, and our participation then will be via our archive page, which hopefully will be around a long time.
Hopefully, an Iranian nuclear deal will still be in place, also. Although Congress passed it with only a numerical majority, allowing Obama to sign it, it does not have full treaty status, giving Trump some legal wiggle room. But as Marandi points out below, it was  group effort, not a bilateral one.
If Trump chucks it, he will be throwing another chunk of American prestige out the door, which I am not sure we can afford. If he wants us to be respected, then he has to pony up to the table, stop being President Tweet, and begin acting presidential rather than like a reality TV host. Many might disagree, but I still think there is a big difference… Jim W. Dean ]
___________

– First published  …  January 12,  2017 –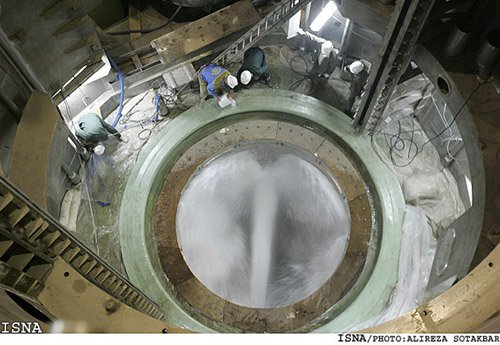 A key agreement on the Iranian nuclear program is the result of the collective efforts of six international negotiators rather than the exclusive achievement of outgoing US President Barack Obama, Iranian expert Seyed Mohammad Marandi told Sputnik Persian.
In an interview with Sputnik Persian, Seyed Mohammad Marandi, an Iranian expert on the US from Tehran University, pointed out that the agreement on the Iranian nuclear program was the result of a collective effort made by the six international negotiators, not just the achievement of outgoing US President Barack Obama.
The Iranian nuclear deal is an international agreement on Tehran's atomic program which was reached in Vienna on July 14, 2015 between Iran, the P5+1 group and the European Union. The P5+1 includes include Russia, the US, China, France, Britain and Germany. The deal stipulates that Iran must agree to eliminate its stockpile of medium-enriched uranium, cut its stockpile of low-enriched uranium by 98 percent and reduce the number of gas centrifuges by about two-third for 13 years.
In return, Iran will receive relief from nuclear-related economic sanctions from the United States, the European Union and United Nations Security Council. In his farewell address on January 10, President Obama mentioned the Iranian nuclear deal among signature accomplishments during his tenure.
"If I had told you that we would open up a new chapter with the Cuban people, shut down Iran's nuclear weapons program without firing a shot, and take out the mastermind of 9/11… you might have said our sights were set a little too high. But that's what we did. That's what you did. You were the change," he said.
Commenting on this, Seyed Mohammad Marandi specifically drew attention to the fact that "the Iranian nuclear deal is not the achievement of any particular country, namely, the United States, but the [result of] the joint efforts of all the countries which participated in the negotiating process."
"Apart from the United States, these are Russia, China, Britain, France and Germany. By the way, the position of some members of the P5+1 group was more constructive during the talks than that of the US. The Americans failed to play a positive and constructive role in this regard. As a result, the agreement was clinched, but not thanks to the United States," Marandi said.
He also pointed to Washington's constant attempts to violate the agreement, notably by threatening to slap new sanctions on individual Iranians and companies.
"If Barack Obama sees the Iranian nuclear deal as an important achievement, then why has only the United States been steadily trying to violate this agreement?" Marandi said.
He was echoed by Hassan Hanizadeh, Iranian political analyst and former chief editor of MehrNews, who said that Barack Obama's farewell speech is worth mentioning, especially in terms of the deal related to the Iranian nuclear program.
"This nuclear deal cannot only be considered as an achievement of Barack Obama's policies. First and foremost, the deal is the success of collective efforts by other participants of the negotiating process, such as Russia, China, Britain, France and Germany, which played an important role in reaching the agreement," Hanizadeh said.
He added that the United States would have failed to carve out its own niche in the agreement but for the active cooperation of Russia and China.
In his farewell speech, Obama tried to describe Iran as a country which had allegedly succumbed to the US pressure and went to all the concessions in its nuclear program. "But the reality is absolutely different. Iran, as before, continues its nuclear program under the strict supervision of the International Atomic Energy Agency (IAEA)," Hanizadeh concluded.
___________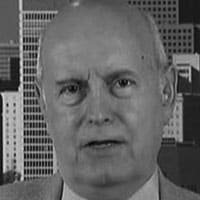 Jim W. Dean is VT Editor Emeritus.  He was an active editor on VT from 2010-2022.  He was involved in operations, development, and writing, plus an active schedule of TV and radio interviews.  He now writes and posts periodically for VT.
ATTENTION READERS
We See The World From All Sides and Want YOU To Be Fully Informed
In fact, intentional disinformation is a disgraceful scourge in media today. So to assuage any possible errant incorrect information posted herein, we strongly encourage you to seek corroboration from other non-VT sources before forming an educated opinion.
About VT
-
Policies & Disclosures
-
Comment Policy
Due to the nature of uncensored content posted by VT's fully independent international writers, VT cannot guarantee absolute validity. All content is owned by the author exclusively. Expressed opinions are NOT necessarily the views of VT, other authors, affiliates, advertisers, sponsors, partners, or technicians. Some content may be satirical in nature. All images are the full responsibility of the article author and NOT VT.