…by Jonas E. Alexis
Sergey Lavrov has recently produced a devastating blow on the New World Order ideology by saying that NWO agents tried to impose their own diabolical weltanschauung in much of the Middle East through messianic politics. These "ideologically motivated operations," he said, have produced nothing but misery, despair, and chaos in the region. He added:
"The so-called Arab Spring is a vivid example. We supported the commitment of people in the Middle East and North Africa to a better life, sustainable prosperity and necessary reforms. It was obvious to us though that these issues should have been tackled by relying on national accord.
"However, outside interference turned the region into a space of chaos and anarchy, with numerous radicals immediately taking advantage of this. Hence, the weakening or collapse of statehood in a number of countries, an unprecedented surge in international terrorism and extremism, and the large-scale migrant crisis that has engulfed Europe."
Lavrov is certainly right on target here, and former French Foreign Minister Francois Fillon agrees with him. Fillon has admitted that Russia and other countries have virtually made the New World Order obsolete in the region:
"France and the West have lost control over the situation in the Middle East while Russia, Turkey and Iran have become very influential. The French diplomacy has been embarrassed watching it all as it has made many mistakes."
Whatever your position in Russia and Syria may be, there is one incontrovertible fact on the table here: Assad is still in power and New World Order agents couldn't overthrow its government. And this is not because they didn't try. Through their propaganda machine known as the Zionist media, NWO agents came up with colossal hoaxes and deliberate fabrications just to get rid of Assad. All of that failed miserably and pathetically because much of the world is rising up against the Powers That Be.
Some did argue that Assad should have stepped down long ago in order to ameliorate the situation in the region, but these people forgot that NWO agents are like Dracula. Dracula needs other people's blood to survive. In other words, NWO agents would satisfy even if Assad stepped down.
Think about this for a moment. Did we have peace in the Middle East when Hussein was brutally killed? Did we have peace in Afghanistan when they invaded the country? Did we have peace Libya when NWO agents ordered to mercilessly slaughtered Gadhafi in cold blood?
The answers to those questions are no, no, and no. Tulsi Gabbard again got it exactly right in 2015 when she told National Public Radio:
"We just need to look back to what has happened in our country's most recent history. The same things that are being said about Assad right now were said about Saddam Hussein in Iraq, making the argument for the Iraq War. They were said about Gaddafi in Libya, making the argument for overthrowing him in Libya. And in those two examples, we can see what the outcome has been.
"We've seen more chaos, more human suffering, more lives lost and a stronger ISIS, al-Qaida, Islamic extremist stronghold that has been put in place in both of these countries. So that's why I feel it's so important for us to learn from these lessons in Syria, understand what the outcome will be if this effort to overthrow the Syrian government of Assad is successful.
"I think in the best case scenario, you end up with a situation where we will be committed to go on yet another nation-building mission, expending billions or even trillions of dollars in something that – as we've seen in Iraq – could be – may or may not be successful. And if it is, it may take a generation or two."[1]
There is no doubt that Gadhafi's death unleashed a flood of terrorist activities in Libya. The British newspaper the Independent declared back in 2014 that "Three years after Gaddafi, Libya is imploding into chaos and violence."[2] The newspaper added then:
"A striking feature of events in Libya in the past week is how little interest is being shown by leaders and countries which enthusiastically went to war in 2011 in the supposed interests of the Libyan people.
"President Obama has since spoken proudly of his role in preventing a 'massacre' in Benghazi at that time. But when the militiamen, whose victory Nato had assured, opened fire on a demonstration against their presence in Tripoli in November last year, killing at least 42 protesters and firing at children with anti-aircraft machine guns, there was scarcely a squeak of protest from Washington, London or Paris."[3]
In a similar vein, the Washington Post itself asked in the same year: "Gaddafi died 3 years ago. Would Libya be better off if he hadn't?"[4]
The answer is yes.[5] NWO agents attempted to destroy Syria completely, but things didn't work out well for them. What we are seeing here is a little bit of Hegel's "cunning of reason."
https://www.youtube.com/watch?v=kJXbRiMg6JQ
---
[1] "Are Efforts To Overthrow Assad Counter Productive?," National Public Radio, December 12, 2015.
[2] Patrick Cockburn, "Three years after Gaddafi, Libya is imploding into chaos and violence," Independent, March 16, 2015.
[3] Ibid.
[4] Adam Taylor, "Gaddafi died 3 years ago. Would Libya be better off if he hadn't?," Washington Post, October 20, 2014; see also "Domino Effect: Gaddafi's Murder Unleashed Terror," Sputnik News, October 21, 2016.
[5] See Garikai Chengu, "Libya: From Africa's Wealthiest Democracy Under Gaddafi to Terrorist Haven After US Intervention," Counterpunch, October 20, 2015; Seumas Milne, "Coups and terror are the fruit of Nato's war in Libya," Guardian, May 22, 2014.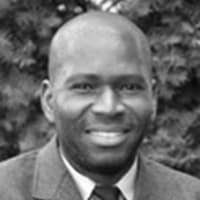 ATTENTION READERS
We See The World From All Sides and Want YOU To Be Fully Informed
In fact, intentional disinformation is a disgraceful scourge in media today. So to assuage any possible errant incorrect information posted herein, we strongly encourage you to seek corroboration from other non-VT sources before forming an educated opinion.
About VT
-
Policies & Disclosures
-
Comment Policy
Due to the nature of uncensored content posted by VT's fully independent international writers, VT cannot guarantee absolute validity. All content is owned by the author exclusively. Expressed opinions are NOT necessarily the views of VT, other authors, affiliates, advertisers, sponsors, partners, or technicians. Some content may be satirical in nature. All images are the full responsibility of the article author and NOT VT.