Multiple current law enforcement agencies confirm conversations detailed in dossier are real. Agencies actively investigate and are confident report is real.
Washington (CNN)For the first time, US investigators say they have corroborated some of the communications detailed in a 35-page dossier compiled by a former British intelligence agent, multiple current and former US law enforcement and intelligence officials tell CNN.
None of the newly learned information relates to the salacious allegations in the dossier. Rather it relates to conversations between foreign nationals. The dossier details about a dozen conversations between senior Russian officials and other Russian individuals. Sources would not confirm which specific conversations were intercepted or the content of those discussions due to the classified nature of US intelligence collection programs.
But the intercepts do confirm that some of the conversations described in the dossier took place between the same individuals on the same days and from the same locations as detailed in the dossier, according to the officials. CNN has not confirmed whether any content relates to then-candidate Trump.
The corroboration, based on intercepted communications, has given US intelligence and law enforcement "greater confidence" in the credibility of some aspects of the dossier as they continue to actively investigate its contents, these sources say.
Reached for comment this afternoon, White House Press Secretary Sean Spicer said, "We continue to be disgusted by CNN's fake news reporting."
US intelligence officials emphasize the conversations were solely between foreign nationals, including those in or tied to the Russian government, intercepted during routine intelligence gathering.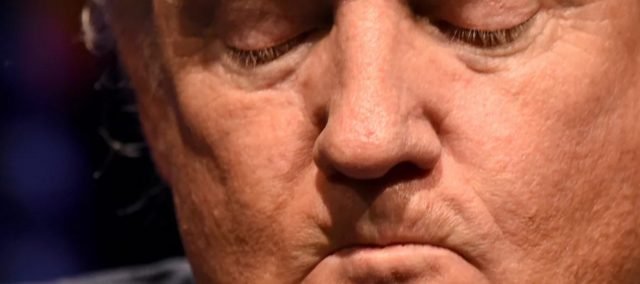 …by Gordon Duff, Senior Editor
It started last month when Senator John McCain gave the FBI a dossier outlining contacts between the Trump campaign team and Russian intelligence services. The dossier included evidence that Russia had "slam dunk" material, including video of Trump proving him to be a pedophile. 
Trump is currently in a legal challenge over a rape charge involving a 13 year old (at the time), charging both Trump and Jeffrey Epstein with a "double team" sex assault. Trump's legal team alleges that the court gag order on the case and a proposed settlement which involves a potential "non-disclosure" can be used to prohibit grand jury testimony.
This may well be why it is so important for Trump to get a Supreme Court nominee passed, should this decision come before that body. However, there is no confirmation that this case is the one the Russians have video on, or that there is only one case.
McCain's dossier was created by a former high-ranking counter intelligence official and has been reviewed by media in the US and UK. Top congressional officials have seen the documents as well and have repeatedly demanded that FBI Director James Comey give a "yea or nay" while there is still time to block a Trump presidency.
Four days ago, Trump was confronted by this dossier during a meeting with James Clapper and other intelligence officials. After the meeting, former CIA Director James Woolsey left the Trump transition team and distanced himself from further involvement.
Sources cite Trump adviser Carter Page as go-between with Russia. A major question to Russian officials, assuming that both of these allegations contain truth and also assuming that few in Russia would have knowledge of Trump's status as an "asset," is this; why would Trump support détente with Russia while planning a major buildup of nuclear forces to confront Russia?
Similarly, Trump's position on Israeli settlements and other Mideast issues runs directly against Russian policy, as does his position on Iran and the threats he has made there. In fact, Trump has nothing in common with Russia but a number of "stand alone" statements, which Russians have noted over and over don't fit into any cohesive policy – far from it.
More concerning to many is Trump's behavior over last week's meeting, where a number of largely unnamed intelligence officials confronted Trump over his "Russian problem." It was Trump himself who came out of the meeting depicting it as a briefing on Russian hacking, not of evidence of his own blackmail and status as a Russian "asset."
Trump lied.
Similarly, attempts to spin this report as "unsubstantiated" — knowing it has been in the hands of FBI Director James Comey for at least 30 days and the subject of a massive FBI investigation, the most critical in FBI history, and yet nothing has been said to clear Trump — are telling.
A Defense of Russia
Most in the intelligence community have had a simplistic view of Trump, brought from obscurity by Mafia head, Roy Cohn, who helped Trump build his empire. Cohn, former counsel for Senator Joe McCarthy, by the late 1970s took over running organized crime in New York, the real "don" of the real mob. Trump was a "mob associate", capable of laundering cash through his flagging empire of failed tenements.
Trump was always owned by New York's organized crime, the Kosher Mafia and their strong ties to Israel's right wing Likudists. These were Trump's real associates, including the Kushner family. Trump's expected moves would have been against Russia in both Ukraine and Syria, in support of the Kushner/Likudist bloc that backs Israel's expansion.
It was the powerful Israel lobby that pushed US policy against Russia over Ukraine and organized many of the Donbass atrocities. Israel is the primary conduit for military materials both into Ukraine, potentially to be used against ethnic Russian regions, and out of Ukraine to ISIS and al Qaeda in Syria.
Russia Today's Defense of Trump
RT came back, perhaps the worst "low road" effort of theirs yet, by taking one of Trump's alleged sexual peccadilloes, and putting a humorous focus ahead of the more serious and criminal allegations against Trump:
In an article titled "Ain't that a p*sser?" the Russian news source focuses on what they allege is Trump's sexual obsession with urination. Citing the intelligence report not yet released to the public, RT has assessed that at least this aspect of Trump's odd and perverted practices will appeal to his backers.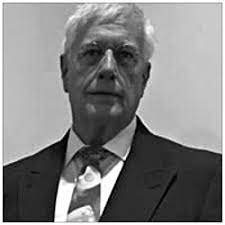 Gordon Duff posted articles on VT from 2008 to 2022. He is a Marine combat veteran of the Vietnam War. A disabled veteran, he worked on veterans and POW issues for decades.
Gordon is an accredited diplomat and is generally accepted as one of the top global intelligence specialists. He manages the world's largest private intelligence organization and regularly consults with governments challenged by security issues.
Duff has traveled extensively, is published around the world, and is a regular guest on TV and radio in more than "several" countries. He is also a trained chef, wine enthusiast, avid motorcyclist, and gunsmith specializing in historical weapons and restoration. Business experience and interests are in energy and defense technology.
ATTENTION READERS
We See The World From All Sides and Want YOU To Be Fully Informed
In fact, intentional disinformation is a disgraceful scourge in media today. So to assuage any possible errant incorrect information posted herein, we strongly encourage you to seek corroboration from other non-VT sources before forming an educated opinion.
About VT
-
Policies & Disclosures
-
Comment Policy
Due to the nature of uncensored content posted by VT's fully independent international writers, VT cannot guarantee absolute validity. All content is owned by the author exclusively. Expressed opinions are NOT necessarily the views of VT, other authors, affiliates, advertisers, sponsors, partners, or technicians. Some content may be satirical in nature. All images are the full responsibility of the article author and NOT VT.