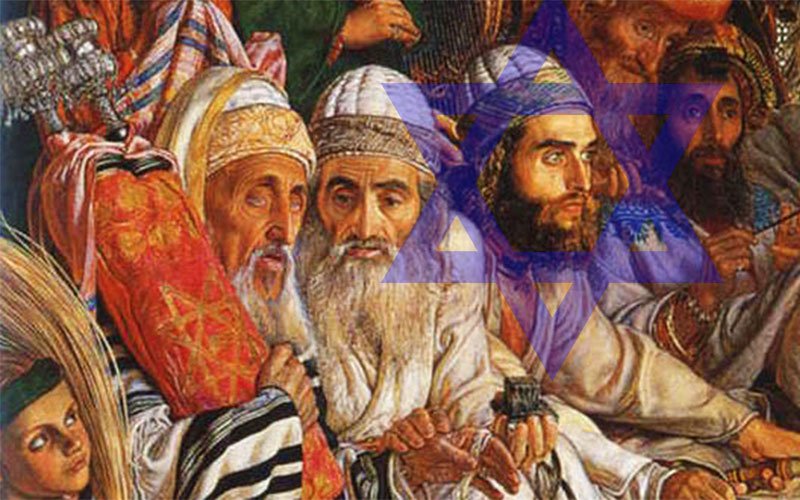 …by Jonas E. Alexis and MuslimPress.com
In an interview with Muslim Press, Jonas E. Alexis says, "The Israeli-Palestinian conflict can be solved virtually overnight if Western leaders—specifically US officials—decide to tell the Israeli regime to abide by the moral law and political order."
Muslim Press: How would you predict the Israeli-Palestinian conflict during the new US President Donald Trump's reign? Do you think the two-state solution is dead?
Jonas E. Alexis: We are a long way from establishing the two-state solution precisely because Western leaders continue to play double standards in the political landscape. They continue to allow the Israeli regime to grab Palestinian lands without sober reflections and without thinking about moral and political consequences. This is not an exaggeration at all. You remember what Gilad Sharon said in the Jerusalem Post? Sharon, son of former Prime Minister Arial Sharon, did not hesitate to say in 2012:
"We need to flatten entire neighborhoods in Gaza. Flatten all of Gaza. The Americans didn't stop with Hiroshima – the Japanese weren't surrendering fast enough, so they hit Nagasaki, too. There should be no electricity in Gaza, no gasoline or moving vehicles, nothing. Then they'd really call for a ceasefire."[1]
No serious politician can say this in a sane and rational world. In fact, not a single politician can even remotely suggest the same thing about the Israelis. He would unquestionably be labeled a Nazi, a psychopath or a lunatic with some messianic vision. Moreover, this person would be demonized in the Zionist media for the rest of his natural life. He probably would end up dead
But Gilad got away with his insanity and psychopathic and racist statement. No one asked him questions. The Holocaust establishment, which has used Nazi Germany to justify the obliteration of Palestinian men, women and children in the Middle East, didn't even send him an ultimatum saying that this was a bad move. This double standard has been going since the founding of Israel.
As far as Donald Trump is concerned, it is still premature to predict what he will "tangibly" bring to the political table. Will he eventually bring meat or bones? Will he eventually have enough moral and intellectual courage to challenge the Israeli regime? Will he give them sticks or carrots? Will he stop being inconsistent? Will he stop tampering with the historical fact that Israel has been mercilessly liquidating innocent men, women and children in places like Gaza for years? Will he continue to consciously or unconsciously deny the fact that Israel stole Palestinian lands?
There are no substantive answers to these questions yet because Trump, to be fair, has been in power since last month. We certainly cannot expect him to have a complete mechanism on these issues yet.
What we can say at the moment is that Trump has been directly or indirectly defending the Israel regime and his "America First" policy is just like a room full of smoke. He cannot talk about "America First" and then say that he will support the Israeli settlements. If he wants to follow what the Founding Fathers of America said about "foreign entanglements," then he has to look at the historical record.
Thomas Jefferson was pretty clear when he said: "Peace, commerce, and honest friendship with all nations – entangling alliances with none." In the same vein, George Washington declared that America must form a "character [that is] wholly free of foreign attachments." Washington added:
"The great rule of conduct for us in regard to foreign nations is in extending our commercial relations, to have with them as little political connection as possible. So far as we have already formed engagements, let them be fulfilled with perfect good faith. Here let us stop."
James Madison declared: "Of all the enemies to public liberty, war is, perhaps, the most to be dreaded, because it comprises and develops the germ of every other… No nation could reserve its freedom in the midst of continual warfare."
Well, the Israeli regime has been pushing the United States to the edge of perpetual wars in the Middle East for quite a long time now, and this is certainly not congruent with the spirit of Madison's vision.
The Israeli-Palestinian conflict can be solved virtually overnight if Western leaders—specifically US officials—decide to tell the Israeli regime to abide by the moral law and political order. Trump doesn't seem promising when it comes to challenging the Israeli regime on that issue. Let us hope that we are wrong on this.
Muslim Press: Trump had suggested that the US Embassy should be moved from Tel Aviv to Jerusalem and had given Israel explicit permission to build more settlement housing in the occupied territories. But statements this week from his administration have instead presented a muddled policy that is leaving observers in Jerusalem and Washington uncertain about the president's true position. What has changed?
Jonas E. Alexis: Well, this is Trumpism. Last May, Trump declared that Israel should "keep moving forward" with the settlements and there shouldn't be "a pause" because the Palestinians launched "thousands of missiles" in Israel.[2] Complete nonsense. Those so-called missiles would have been unnecessary if the Israelis hadn't liquidated the Palestinians. And this liquidation process is still going on.
But Trump has just released a statement saying that "I am not someone who believes that advancing settlements is good for peace."[3] One needn't be a logician to realize that there is a contradiction here, and this makes it difficult to assess Trump's fundamental belief. He talks on both sides of his mouth. He declares that he wants the Israelis and the Palestinians to behave "in a reasonable manner," but Trump has yet to flesh out a reasonable and consistent foreign policy. We will give him time to make his case, but so far he has not been consistent.
Muslim Press: The head of Israel's Mossad and its acting national security adviser made a secret visit to Washington D.C. two weeks ago and met with senior aides to President Donald Trump to coordinate policy between the Israeli government and the new U.S. administration. Is this a manifestation of Israel's influence in Washington?
Jonas E. Alexis: It sure is. And this has been the case for a long time. This manifestation led us to perpetual wars in places like Iraq, Afghanistan, Libya, and Syria, and Trump is now inviting the same Israeli regime to guide him in foreign policy matters.
The sad part of this whole story is that virtually every reputable and serious scholar and academic in America knows that the manifestation of Israel's influence in Washington is not and has never been good for the United States.
This has prompted a number of scholarly studies over the years: The Neoconservative Revolution: Jewish Intellectuals and the Shaping of Public Policy; America Alone: The Neo-Conservatives and the Global Order; America at the Crossroads: Democracy, Power, and the Neoconservative Legacy; The Israel Lobby and US Foreign Policy; Overreach: Delusions of Regime Change in Iraq, etc.[4]
Mearsheimer and Walt in particular have made it very clear that the war in Iraq was spearheaded by the Neoconservative ideology, which we all know is a Jewish political and subversive movement. If Trump aspires to have a solid foreign policy, he would do well do consult those scholarly studies or invite serious scholars to help him craft a reasonable foreign policy. But if he keeps conniving with Mossad agents, then you can predict with a reasonable amount of certainty that Trump will be a one-term president largely because the vast majority of Americans are waking up and are actually challenging the Israeli/Neoconservative narrative.
Israeli Prime Minister Benjamin Netanyahu has encouraged Trump to build a wall along the US-Mexican border, saying "I built a wall along Israel's southern border. It stopped all illegal immigration." What would that tell us about how Israel treats Palestinians?
Jonas E. Alexis: Here Netanyahu is trying to look for friends and alliances because he knows that no sane person with an ounce of common sense would embrace his essentially Talmudic policy.[5] He knows very well that the Israeli situation is completely different from the border problem we are having in places like California.
Gaza in particular has been described by Israeli historian Ilan Pappe as the biggest open prison in the world. In a similar tone, Sara Roy, a senior research scholar at the Center for Middle Eastern Studies at Harvard, wrote in the Boston Globe back in 2014:
"In almost three decades of research and writing on Gaza, I have often asked myself, 'Is there a language to really express the torment of Gaza and the way in which the world's unflinching indifference and heartlessness contribute to it?'
"Gaza's present anguish did not emerge in a vacuum nor in response to a single terrible event as the Israeli government would have us believe. Instead, it emanates from a context of ongoing occupation and repression that has transformed Gaza — the center of Palestinian nationalism and resistance to Israeli occupation — into one of the most impoverished, imprisoned areas of the world.
"The devastation of Gaza's economy (and environment) was deliberate and planned by Israel, imposed through separation and isolation and through a destructive economic blockade, which entered its eighth year last month. The blockade — which has been supported by the United States, the European Union, and Egypt in particular — virtually bans access to markets outside Gaza and confines the overwhelming majority of people to the Strip.
"This has ended all normal trade upon which Gaza's tiny economy depends and has disabled the private sector and its capacity to generate jobs, preventing any viable recovery of Gaza's productive sectors.
"Unemployment in Gaza stands at 40.8 percent, a dramatic increase from 18.7 percent in 2000; however, for those people between 15 and 29 years of age, the unemployment rate is almost 60 percent. Because of this, poverty has increased with almost 80 percent of Gazans made dependent on humanitarian aid to survive although they are able and desperate to work."[6]
Roy has expanded on these issues in her study Hamas and Civil Society in Gaza: Engaging the Islamist Social Sector, published by Princeton University Press.[7] So, "King Bibi" knows that the scholarly studies are not on his side, therefore he has to come up with a strategy where people would seem to sympathize for his essentially diabolical enterprise in the Middle East.
https://www.youtube.com/watch?v=TDFV3uccSBQ
---
[1] Gilad Sharon, "A Decisive Conclusion is Necessary," Jerusalem Post, November 18, 2012.
[2] "EXCLUSIVE: Trump insists Israel should keep building West Bank settlements as he says Netanyahu should 'keep moving forward' because Palestinians fired 'thousands of missiles' at Jewish state," Daily Mail, May 3, 2016.
[3] "Trump: Advancing Israeli Settlement Activity Not Helpful for Peace," Jerusalem Post, February 10, 2017.
[4] Murray Friedman, The Neoconservative Revolution: Jewish Intellectuals and the Shaping of Public Policy (Cambridge: Cambridge University Press, 2005); America Alone: The Neo-Conservatives and the Global Order (Cambridge: Cambridge University Press, 2004); Stefan Halper and Jonathan Clarke, Francis Fukuyama, America at the Crossroads: Democracy, Power, and the Neoconservative Legacy (New Haven: Yale University Press, 2006); John J. Mearsheimer and Stephen M. Walt, The Israel Lobby and US Foreign Policy (New York: Farrar, Straus & Giroux, 2007); Michael MacDonald, Overreach: Delusions of Regime Change in Iraq (Cambridge: Harvard University Press, 2014).
[5] Marissa Newman, "Netanyahu reported to say legal system based on Talmud," Times of Israel, May 8, 2014.
[6] Sara Roy, "Deprivation in Gaza Strip," Boston Globe, July 19, 2014.
[7] Sara Roy, Hamas and Civil Society in Gaza: Engaging the Islamist Social Sector (Princeton: Princeton University Press, 2011).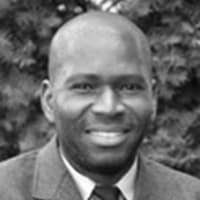 ATTENTION READERS
We See The World From All Sides and Want YOU To Be Fully Informed
In fact, intentional disinformation is a disgraceful scourge in media today. So to assuage any possible errant incorrect information posted herein, we strongly encourage you to seek corroboration from other non-VT sources before forming an educated opinion.
About VT
-
Policies & Disclosures
-
Comment Policy
Due to the nature of uncensored content posted by VT's fully independent international writers, VT cannot guarantee absolute validity. All content is owned by the author exclusively. Expressed opinions are NOT necessarily the views of VT, other authors, affiliates, advertisers, sponsors, partners, or technicians. Some content may be satirical in nature. All images are the full responsibility of the article author and NOT VT.