…by Jonas E. Alexis

As Jim W. Dean would say, you just can't make this stuff up. George W. Bush, the man whose decision to invade Iraq has been called "the worst foreign policy decision ever made by an American president,"[1] was charging wounded veterans—hold on to your breath–$100,000 to speak at their events. Get this:
"Former President George W. Bush is under fire for charging $100,000 to speak to a group of veterans wounded in a pair of wars he started when he was in office…
"Members of the Texas-based Helping a Hero charity told ABC News that Bush charged $100,000 for his 2012 speech at a charity fundraiser for veterans who lost limbs in the Afghanistan and Iraq Wars. The former president was also given use of a private jet at a cost of $20,000 and former First Lady Laura Bush was paid $50,000 to speak to the group last year."[2]
Doesn't it stand to reason to say that these people are psychopaths? Here is a man who connived with the Khazarian Mafia to destroy a sovereign nation, sent thousands upon thousands of troops in Iraq to die for Israel, created sodomy in places like Abu Ghraib, and now he is charging wounded veterans $100,000 for just one speech.
Bush repeatedly used expletives in order to demonstrate how he was going to deal with Saddam long before the U.S. invaded Iraq, saying things like, "I'm going to kick this sorry mother fu$ker all over the Mideast."[3]
Well, he did "kick this sorry mother fu$ker all over the Mideast," but America is still paying a huge price. Bush sent the six-trillion dollar bill to the average American, who is still struggling to put food on the table.
The Neocons were sucking the life out of Bush, and Richard Perle himself admitted that Bush was just a puppet. He told Vanity Fair in 2006 that "Vanity Fair that "[Bush] did not make decisions, in part because the machinery of government that he nominally ran was actually running him."[4]
Well, what was this "machinery of government"? Perle did not want to flesh this out because that would have ruined his Neocon ideology. But flaming Zionist Thomas Friedman actually did take the cat out of the bag by saying the plan for war in Iraq
"was disseminated by a small group of 25 or 30 neoconservatives, almost all of them Jewish, almost all of them intellectuals (a partial list: Richard Perle, Paul Wolfowitz, Douglas Feith, William Kristol, Elliott Abrams, Charles Krauthammer), people who are mutual friends and cultivate one another and are convinced that political ideas are a major driving force of history.
"They believe that the right political idea entails a fusion of morality and force, human rights and grit. The philosophical underpinnings of the Washington neoconservatives are the writings of Machiavelli, Hobbes and Edmund Burke."[5]
It is this neoconservative doctrine that led America into the war in Iraq—a doctrine that, in the end, proved to be detrimental to the nation at large. Wolfowitz was so aggressive about invading Iraq that one Republican lawmaker declared Wolfowitz "was like a parrot bringing [Iraq] up all the time. It was getting on the President's nerves."[6]
After one such meeting in Washington, we are told that Colin Powell rolled his eyes, declaring, "Jeez, what a fixation about Iraq."[7] Kenneth R. Weinstein of the Hudson Institute, a neoconservative think tank, noted that in May of 2003, "we neoconservatives were hailed as great visionaries."
But when the war turned out to be a complete disaster, Jewish Neocon Jonah Goldberg tells us all that the invasion of Iraq "was a worthy mistake."[8] If you want more detail about this internal contradiction, I suggest you contact Jonah Goldberg himself.
In short, the Khazarian Mafia and their puppets want to destroy much of the West through subversion, deceptive means, covert operation, and blatant lies. They will use all kinds of strategies to get their evil work done. Now they are overwhelmingly behind the immigration issue in America and much of Europe.
https://www.youtube.com/watch?v=CuV_aMFA6xw&feature=youtu.be
---
[1] Jean Edward Smith, Bush (New York: Simon & Schuster, 2016), 660.
[2] "George W. Bush charged wounded vets group $100k for speech," CNN, July 15, 2015.
[3] Michael Isikoff and David Corn, Hubris: The Inside Story of Spin, Scandal, and the Selling of the Iraq War (New York: Random House, 2006 and 2007), 3.
[4] David Rose, "Neo Culpa," Vanity Fair, November 3, 2006.
[5] Ari Shavit, "White Man's Burden," Haaretz, April 4, 2003.
[6] Mearsheimer and Walt, The Israel Lobby, 246.
[7] Ibid., 247.
[8] Jonah Goldberg, "Iraq Was a Worthy Mistake," LA Times, October 6, 2006.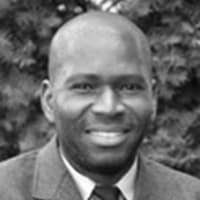 ATTENTION READERS
We See The World From All Sides and Want YOU To Be Fully Informed
In fact, intentional disinformation is a disgraceful scourge in media today. So to assuage any possible errant incorrect information posted herein, we strongly encourage you to seek corroboration from other non-VT sources before forming an educated opinion.
About VT
-
Policies & Disclosures
-
Comment Policy
Due to the nature of uncensored content posted by VT's fully independent international writers, VT cannot guarantee absolute validity. All content is owned by the author exclusively. Expressed opinions are NOT necessarily the views of VT, other authors, affiliates, advertisers, sponsors, partners, or technicians. Some content may be satirical in nature. All images are the full responsibility of the article author and NOT VT.