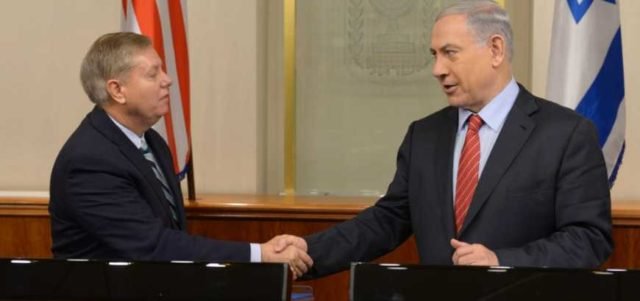 …by Jonas E. Alexis

Lindsey Graham, one of the puppets of the New World Order, has just declared that "2017 is going to be a year of kicking Russia in the ass in Congress." Why?
Well, Russia, says Graham, hacked the US election. The legendary Graham added:
"My goal is to put it on Trump's desk and I hope he'll embrace the idea that as the leader of the free world he should be working with us to punish Russia."
Graham's principle is pretty straightforward. If a country or nation "hacked" the US election, then that country needs to be kicked "in the ass."
The sad part is that Graham would never dare to universalize this principle because that would inexorably get him into trouble. As we have argued over the past few months, America has been meddling in one country after another since the past one hundred years.[1] It has been reported that "U.S. Special Forces Deployed to 70% of the World in 2016"! Obviously Graham hasn't gotten the moral and intellectual courage to assess his own contradiction. In fact, he is also marshalling a stupid argument against Iran.
Graham should know that the CIA literally overthrew a democratically elected president in Iran in 1953 and put a puppet regime on the throne. Graham was also a strong supporter of the Iraq war.
As it turns out, Graham, like John McCain, is a psychopath who wants nothing but blood in the Middle East and elsewhere.
https://www.youtube.com/watch?v=9c7p0W6Fhfk
Graham is just following the Israeli script.[2] And Benjamin Netanyahu seems to represent a father Graham never had. Whenever Netanyahu has to deliver a message on Iran, he just passes it to his beloved son, Lindsey Graham.[3] Graham reciprocates. At one point, the US senator twitted:
"Just spoke with the PM of Israel Benjamin Netanyahu. I let him know many Members of Congress will push back hard against this UN outrage."
When Israel said in 2010 that "credible military threat" is the only way "to sway Iran," Graham responded by saying that the US needed to bomb Iran. Graham meant it when he said:
"So my view of military force would be not to just neutralise their nuclear programme, which are probably dispersed and hardened, but to sink their navy, destroy their air force and deliver a decisive blow to the Revolutionary Guard. In other words, neuter that regime."[4]
This essentially diabolical statement would have been almost impossible to utter had Graham not been fraternizing with Benjamin Netanyahu, the man who is largely responsible for thousands and perhaps millions of deaths in the Middle East.
https://www.youtube.com/watch?v=TDFV3uccSBQ
---
[1] See for example Stephen Kinzer, Overthrow: America's Century of Regime Change from Hawaii to Iraq (New York: Times Books, 2006); All the Shah's Men: An American Coup and the Roots of Middle East Terror (Hoboken, NJ: John Wiley & Sons, 2003 and 2008); Nick Cullather, Secret History: The CIA's Classified Account of Its Operations in Guatemala 1952-1954 (Stanford: Stanford University Press, 1999 and 2006).
[2] See for example "Graham congratulates Netanyahu, assures on congressional review of Iran deal," Politico, March 21, 2015; "Sen. Graham Tells Netanyahu He Will Lead 'Violent Backlash' against UN," Jewish Press, May 28, 2015.
[3] "Netanyahu to US Senator Lindsey Graham: Israel Faces 'Two Great Challenges,'" Jerusalem Post, December 27, 2014.
[4] "Republican Senator sparks outrage after calling on U.S. to consider pre-emptive strike to 'neuter' Iran," Daily Mail, November 8, 2010.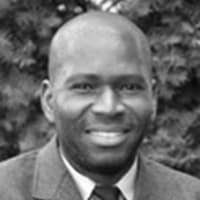 ATTENTION READERS
We See The World From All Sides and Want YOU To Be Fully Informed
In fact, intentional disinformation is a disgraceful scourge in media today. So to assuage any possible errant incorrect information posted herein, we strongly encourage you to seek corroboration from other non-VT sources before forming an educated opinion.
About VT
-
Policies & Disclosures
-
Comment Policy
Due to the nature of uncensored content posted by VT's fully independent international writers, VT cannot guarantee absolute validity. All content is owned by the author exclusively. Expressed opinions are NOT necessarily the views of VT, other authors, affiliates, advertisers, sponsors, partners, or technicians. Some content may be satirical in nature. All images are the full responsibility of the article author and NOT VT.