…by Jonas E. Alexis

If you don't have a good sense of humor, Zionist politics and inconsistencies will drive you nuts. You may want to fasten your seatbelt here:
"Germany's foreign intelligence service BND long spied on journalists of the BBC, The New York Times, Reuters and other media, news weekly Der Spiegel reported Friday….
"It reported that the BND had listed at least 50 telephone and fax numbers and email addresses of journalists or newsrooms on its list of "selector" keywords for surveillance since 1999…
"On the list seen by Der Spiegel were several dozen numbers of the British Broadcasting Corporation at its London headquarters and in Afghanistan, as well as of the BBC World Service, it said.
"A number used by The New York Times in Afghanistan was also on the list, as were mobile and satellite phone numbers of news agency Reuters in Afghanistan, Pakistan and Nigeria."
If the report is true, then no one should be really surprised. But the simple fact is that the Zionist media and their puppets were basically asking for Vladimir Putin's head on a silver platter because Russia allegedly hacked DNC or spied on the United States.
https://www.youtube.com/watch?v=HDtvYHOY_Uc
But no Zionist puppet is asking to put German officials on a diet for spying on the "global media." Why?
Well, Germany is arguably following the New World Order agenda. And Angela Merkel has been a New World Order agent since the beginning of time. She sold Germany to the Powers That Be and now part of the country is in ruin.
Instead of asking New World Order agents to stop perpetual wars in the Middle East, Merkel allowed them destroy one country after another in the Middle East, which obviously opened the so-called refugee floodgate and which eventually led to chaos in places like Giessen.[1] With respect to the refugee problem, Merkel declared:
"We cannot close the borders. If you build a fence, people will find other ways. There is no such thing as putting a stop to it."
If Germany cannot close the borders, does Merkel mean to tell us that the country can afford to accept much of the population in Syria, in Afghanistan, in Iraq, and elsewhere? Doesn't she know that the issue has already reached "border chaos"? Doesn't she realize that Israel and the U.S have supported ISIS in the past?[2] Doesn't she know that ISIL leader, "Simon Elliot, aka Al-Baghdadi," was Jewish and a Mossad agent?
Furthermore, if Israel closes its borders, if Netanyahu will not accept Syrian refugees, can't Merkel see that there is an obvious inconsistency in the system? If Israel is constantly telling Germany what to do, then can Merkel use her intellectual and political powers to lock Netanyahu and his lackeys in their own Talmudic matrix?
Whether she likes it or not, Merkel is inexorably being used to destroy Germany. If Merkel wants to remain part of the Western patrimony, then she needs to start challenging the head of the snake, which is none other than the Israeli regime.
The snake has slithered out of the Talmudic swamp and has been keeping an eye on Germany for more than fifty years. Unless men and women of the West stand firm and cut the head of the snake, unless Western leaders politically and morally make the snake bleed, the West will continue to be manipulated and by a mad man who refuses to submit his will to the moral and political order.
In short, the new report shows again and again that people like John McCain and Lindsey Graham are puppets of the current regime. They were dancing like bumbling idiot and saying crazy things like Russia must pay for its "unpardonable sin," but the US should not pay for manipulating politics around the world. These people want blood to flow all over the Middle East.
https://www.youtube.com/watch?v=9c7p0W6Fhfk
---
[1] "Rape and child abuse 'are rife in German refugee camps': Unsegregated conditions blamed as women are 'seen as fair game' in overcrowded migrant centres," Daily Mail, September 24, 2015.
[2] Johnlee Varghese, "UN Report: Israel in Regular Contact with Syrian Rebels including ISIS," International Business Times, December 7, 2014.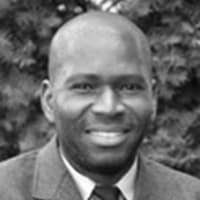 ATTENTION READERS
We See The World From All Sides and Want YOU To Be Fully Informed
In fact, intentional disinformation is a disgraceful scourge in media today. So to assuage any possible errant incorrect information posted herein, we strongly encourage you to seek corroboration from other non-VT sources before forming an educated opinion.
About VT
-
Policies & Disclosures
-
Comment Policy
Due to the nature of uncensored content posted by VT's fully independent international writers, VT cannot guarantee absolute validity. All content is owned by the author exclusively. Expressed opinions are NOT necessarily the views of VT, other authors, affiliates, advertisers, sponsors, partners, or technicians. Some content may be satirical in nature. All images are the full responsibility of the article author and NOT VT.