Nicholas Kollerstrom has a B.A. in the natural sciences from Cambridge University, with an emphasis on the history and philosophy of science. He is also an astronomer, receiving his Ph.D. from the University College London. He was a former correspondent for the BBC and received grants from the Royal Astronomical Society to do scientific work related to the discovery of Neptune.
Kollerstrom has written numerous technical articles and essays.[1] He is the author of Newton's Forgotten Lunar Theory: His contribution to the Quest for Longitude (London: Green Lion Press, 2000) and The Metal-Planet Relationship: A Study of Celestial Influence (Eureka, CA: Borderland Sciences Research Foundation, 1993). Biographical Encyclopedia of Astronomers contained several of his essays on mathematician and astronomer John Couch Adams (1819-1892), astronomer John Flamsteed (1646-1719) and Isaac Newton. But because he has challenged the Holocaust establishment using science and reason, all his work was removed from the Biographical Encyclopedia of Astronomers.
Kollerstrom was widely cited in the scholarly literature[2]—until he began to look at chemical evidence of how Zyklon was used during World War II.
Jonas E. Alexis: In 2006, a British party parliament group, led by Denis MacShane and backed by a number of prominent Jews and British Neocons such as Melanie Phillips and Emanuele Ottolenghi, released a report entitled the Report of the All-Party Parliamentary Inquiry into Antisemitism, in which it is stated that "it is the Jewish community itself that is best qualified to determine what does and does not constitute anti-Semitism."[3]
These could include "conversations, discussions, or pronouncements made in public or private, which cross the line of acceptability" as well as "the widespread change in mood and tone when Jews are discussed, whether in print or broadcast, at universities, or in public or social settings."[4]
This was certainly not an "inquiry into Antisemitism"; it was obviously a political and ideological project which sought to usurp the critical faculty of anyone who questioned the Powers That Be.
Can we honestly say that it is only the black community that is qualified to determine what constitutes racism, or only the Muslim community that is qualified to determine what constitutes anti-Islamic sentiments? Can anyone see the complete absurdity of this system, not to mention the danger?
The solution to the anti-Semitic issue proposed by the Report of the All-Party Parliamentary Inquiry into Antisemitism is not logically sound. It is like declaring that only musicians are allowed to say whether a piece of music is good or bad (disqualifying all others, from those to simply enjoy listening to music to philosophers like Plato and Aristotle, who wrote voluminously on the subject).
The anti-Semitism tactic raised by ideologues ceases to enjoy its political status when it is put under the lens of reason. The report makes matters worse by stating that "anti-Semitic discourse is, by its nature, harder to identify and define than a physical attack on a person or place."[5]
Then why on earth are the authors so quick to declare that only Jews can know what anti-Semitism is? Apparently because anti-Semitism "is more easily recognized by those who experience it than by those who engage in it."[6] It is these people, then, who believe that "anti-Semitism in public and private discourse has become commonplace."[7]
We are obviously facing an intolerable situation here. As Joe Sobran rightly wrote years ago, "An 'anti-semite' in actual usage, is less often a man who hates Jews than a man certain Jews hate. The word expresses the emotional explosion that occurs in people who simply can't bear critical discourse about a sacred topic, and who experience criticism as profanation and blasphemy."[8]
Sobran was himself labeled as an anti-Semite by Jewish neoconservative Norman Podhoretz, the Jewish Neocon who "secretly urged Bush to bomb Iran."[9]
Similarly, philosopher Michael Neumann wrote in 2002: "The more things get to count as anti-semitic, the less awful anti-Semitism is going to sound. This happens because, while no one can stop you from inflating definitions, you still don't control the facts."[10]
Well said.
Yet many are quick to claim anti-Semitism whenever something negative happens to Jews. When Lord Levy, a strong supporter of Tony Blair, was arrested three times for fraud, Rabbi Yitzchak Schochet suggested that Levy was arrested due to anti-Semitism, even though Levy made it clear that anti-Semitism played no part in his arrests![11] When T. S. Eliot depicted Jews in a controversial way in some of his poetry, he was denounced by many as an anti-Semite.
Yet before publication, Eliot sent many of his poems to Jewish friends such as Sidney Schiff for their input; none of them considered his work as displaying an anti-Semitic spirit. On the contrary,
"In 2003, Professor Ronald Schuchard of Emory University published details of a previously unknown cache of letters from Eliot to Horace Kallen, which reveal that in the early 1940s Eliot was actively helping Jewish refugees from Germany and Austria to re-settle in Britain and America. In letters written after the war, Eliot also voiced support for the state of Israel."[12]
But for noted Jewish literary critic Harold Bloom, that is not proof enough. Bloom, who should know better, goes so far as to say that Eliot's poetry is a "polite hatred of the Jewish people."[13]
Bloom needs to get real. If he believes Eliot was a polite anti-Semite, he might want to give Portnoy's Complaint by Philip Roth a second look. In the book, Roth laments "the longing in all us swarthy Jewboys for those bland blond exotics called shikses."[14] Shikse (or shiksa) is generally used as a pejorative term for a non-Jewish woman, especially a sexually attractive one.
Portnoy's Complaint goes on to talk about how a Jewish savior would come "to save the stupid shikse; to rid her of her race's ignorance; to make this daughter of the heartless oppressor a student of suffering and oppression; to teach her to be compassionate, to bleed a little for the world's sorrows."[15]
Once his shikse is free from all sexual and religious constraints, Portnoy and his girlfriend make "the perfect couple: she puts the id back in Yid; I put the oy back in goy."[16] Shouldn't Roth then be labeled "anti-Goyim"? Why doesn't Boom provide a serious critique of Roth's description of the shikse?
It is high time that all of us started getting real in order to deal with serious issues. To call neutral observation or serious criticism "racist" or "anti-Semitic" without an evidential foundation will not do. A statement or criticism has to be dismissed by reason and logic. But for people like Bloom, this is hard to do because they have metaphysically and categorically rejected Logos, which provides the basis for rational discourse.
Many Jews in the twentieth century have begun to see how some fellow Jews use charges of anti-Semitism and other deceptive tools as weapons. Chaim Bermant (British journalist, economist, and satirist; Orthodox Jew and supporter of Israel) gave an example:
"There is the story of the Jew on a train who kept moaning: 'Oy, have I got a pain…Oy, have I got a pain…Oy, have I got a pain…Oy…' Finally one of the passengers, who could stand it no longer, jumped to his feet, searched the length and breadth of the train and came back with a doctor, who gave the Jew a pill, and all was quiet for a minute or two till the voice began again: 'Oy, did I have a pain…Oy, did…'"
Bermant commented, "It is perhaps time for an end to oying. A sense of guilt does not make for a healthy relationship between ex-persecutor and ex-victim."[17]
Perhaps people like Bloom should pay attention to Bermant. Perhaps Western leaders and politicians should stop lay games. And perhaps Theresa May should get real. Nicholas Kollerstrom has written an excellent to May, and we should all thank him for his courageous undertaking.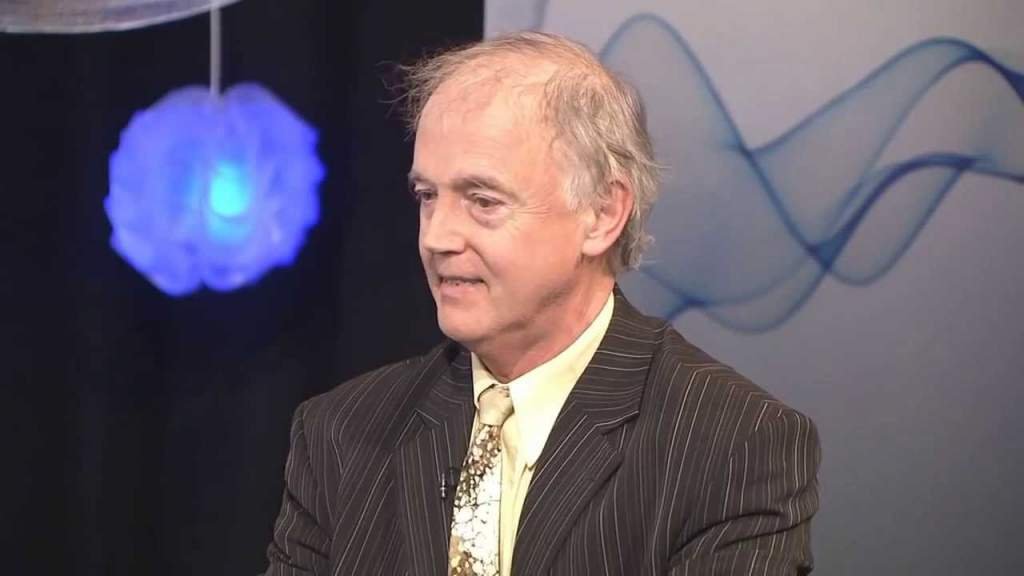 Nicholas Kollerstrom:
Dear Theresa May,
Kindly allow me to comment upon the erroneous definition of anti-Semitism which you are now imposing upon the British people:
"Antisemitism is a certain perception of Jews, which may be expressed as hatred toward Jews. Rhetorical and physical manifestations of antisemitism are directed toward Jewish or non-Jewish individuals and/or their property, toward Jewish community institutions and religious facilities."
Semites are Arab peoples, and 'semitic' is an adjective which alludes to a middle-Eastern group of languages. It cannot allude to white, European Jews. These are normally alluded to as Ashkenazi Khazars, but whatever you call them they are not semitic.
Indeed they almost all support Israel, a nation which exterminates Palestinians by official policy,[18] which has been destroying their land for half a century – and many or most people hate such Jews for this reason. Who are you to tell people what or who they must love or hate? Israel destroys and bombs semitic peoples. Only a tiny proportion of its peoples are semitic.
For thousands of years, the law in this country has been based upon the notion of crime, which alluded to a deed, to something which has been done. Now you are trying to adjust it, to allude to an attitude, which the police are supposed to recognize as 'hate.' Will the courts now employ psychologists, to testify that so-and-so has hated, or made someone hate?
How can law-courts ask people to promise to tell the 'absolute truth' if their judgements are now going to depend upon an alleged emotion – one moreover where one suspects that the word of the prosecutor is going to be the sole basis for?
You are making an especial law to defend the richest social-ethnic group (not a race) in this country. Thereby you are destroying the key principal of English law, as enshrined in the Magna Carta, whereby all are equal under the law.
All my life 'crime' has been generally regarded as a really bad thing, done only by bad people. Now you are endeavouring to change this, so that it may be necessary for persons of good conscience to risk being convicted of it. Your broad brush of 'anti-semitism' is like 'extremism' so incredibly sweeping that all persons of good conscience may be impelled to take actions which risk being tarred by it.
Please accept my respect for your good office,
Yours truly,
NK
https://www.youtube.com/watch?v=fJEodk1sj6A
---
[1] See for example Nicholas Kollerstrom, "John Herschel on the Discovery of Neptune," Journal of Astronomical History and Heritage, 9(2), 151-158 (2006); "Decoding the Antikythera Mechanism," Astronomy Now, Vol. 21, No. 3, 32–35, 2007; "The Case of the Pilfered Planet: Did the British steal Neptune?," Scientific American, December 1, 2004; "Overview/Neptune Discovery," Scientific American, November 22, 2004.
[2] See for example William L. Harper, Isaac Newton's Scientific Method: Turning Data into Evidence about Gravity and Cosmology (New York: Oxford University Press, 2011), 65, 162; Nicholas Campion, A History of Western Astrology, Volume II: The Medieval and Modern Worlds (New York: Bloomsbury Academic, 2009), 310; James Gleick, Isaac Newton (New York: Vantage Books, 2004), 226; Roger Hutchins, British University Observatories 1772-1939 (New York: Routledge, 2008), 91, 94, 105, 117, 155, 156, 158, 460, 467.
[3] "Report of the All-Party Parliamentary Inquiry into Antisemitism" (http://www.antisemitism.org.uk/wp-content/uploads/All-Party-Parliamentary-Inquiry-into-Antisemitism-REPORT.pdf).
[4] Ibid.
[5] Ibid.
[6] Ibid.
[7] Ibid.
[8] Joe Sobran, "In Pursuit of Anti-Semitism," National Review, March 16, 1992. Sobran was eventually fired as an editor at the Neocon flagship National Review for saying devastating but true things.
[9] David Paul Kuhn, "Podhoretz secretly urged Bush to bomb Iran," Politico, September 24, 2007.
[10] Michael Neumann, "What is Anti-Semitism?" Counterpunch, June 4, 2002.
[11] Jenni Frazer, "Lord Levy: How I Survived," Jewish Chronicle Online, May 15, 2008.
[12] Ronald Schuchard, "Burbank with a Baedeker, Eliot with a Cigar," Modernism/Modernity, vol. 10, no. 1, January 2003.
[13] Harold Bloom, "The Jewish Question: British anti-Semitism," NY Times, April 29, 2010.
[14] E. Michael Jones, The Jewish Revolutionary Spirit and Its Impact on World History (South Bend: Fidelity Press, 2008), 972.
[15] Ibid., 973.
[16] Ibid.
[17] Chaim Bermant, The Jews (New York: Times Books, 1977), 2.
[18] For scholarly studies on this, see for example Benny Morris, The Birth of the Palestinian Refugee Problem Revisited (Cambridge: Cambridge University Press, 2004); 1948: A History of the First Arab-Israeli War (New Haven: Yale University Press, 2008); Ilan Pappe, The Forgotten Palestinians: A History of the Palestinians in Israel (New Haven: Yale University Press, 2011); The Ethnic Cleansing of Palestine (Oxford: One World, 2007); Zeev Sternhell, The Founding Myths of Israel (Princeton: Princeton University Press, 1999).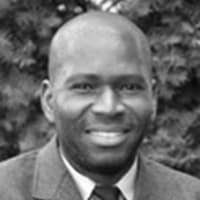 ATTENTION READERS
We See The World From All Sides and Want YOU To Be Fully Informed
In fact, intentional disinformation is a disgraceful scourge in media today. So to assuage any possible errant incorrect information posted herein, we strongly encourage you to seek corroboration from other non-VT sources before forming an educated opinion.
About VT
-
Policies & Disclosures
-
Comment Policy
Due to the nature of uncensored content posted by VT's fully independent international writers, VT cannot guarantee absolute validity. All content is owned by the author exclusively. Expressed opinions are NOT necessarily the views of VT, other authors, affiliates, advertisers, sponsors, partners, or technicians. Some content may be satirical in nature. All images are the full responsibility of the article author and NOT VT.