Editor's note:  You are going to see police shoot an unarmed man without warning, point blank for no reason, and then cuff the shooting victim.  And some say a record number of Americans are giving up their citizenship for "tax reasons."  Give me a break.

Here in Toledo, police shot and killed an Iraqi war veteran sleeping on his parents couch.  They called police to come and talk to him "about his drinking."  They executed him in his sleep instead.  Read deal.  Veterans are shot in their wheel chairs, one at 86 years old for waving a rubber spatula at police.  He was African American so that's OK.

Another was killed in his wheel chair for pulling out a mobile phone.  This one was white.  

We have given them .40 and even .45 cal weapons, I buy them used to resell, thankfully often never fired or even with holster marks.  I have two police .45 compact/conceal Glock pistols personally, a model 30 and 36.  There is no other purpose for these guns in the hands of police other than executions.

The one in the video looks like a Glock 22 with Night Sights and an extended magazine or else this guy has "tiny Trump" hands.

With Israel training police, with Jeff Sessions covering up crimes including his own and the war on veterans reaching epic proportions, and don't underestimate this, veterans are a major target of police, this is going to get nasty.

My next question, is why are police so friggin' terrified all the time.  I served as a Marine infantryman in Vietnam and was even a cop.  It was always about care and restraint, shooting people isn't a game and we seem to have, if you watch this video, mentally unstable video game cops with the morals of the IDF running our streets.

Who worries about radical whatevers when we have this kind of human garbage around us.

Let me mitigate one thing, the majority of police aren't like this and are for the most part people who couldn't get any other job since the auto plants all moved to Mexico.  However, when you sit around a "cop shop" and listen to the locker room talk, it becomes easy to understand these shootings.

Take the dumbest Fox News moron and then watch how it works, this "everyone hating" scared to death phony with a gun sets the tone, sets the rules, and with the backing of a useless FBI and a fatf$%k con man in the White House, none of us are safe.  If you voted for him, time you considered doing something to fix the problem.
Police officer body camera footage shows a cop shot an unarmed man inside an abandoned house in Louisville, Kentucky immediately after demanding the man show his hands. Family and activists say the man posed no threat.
Once Stumler noticed Warrick, she yelled, "Show your hands," then immediately fired at him before he had a chance to follow her directions, the footage indicates. Stumler is heard saying, "Shit," after striking Warrick, later telling him, "You're okay, just hold on," as they waited for an ambulance.
No weapon was found on Warrick or in the rest of the house, LMPD Chief Steve Conrad said, according to the Courier-Journal.
Warrick remains in critical condition at University of Louisville Hospital, the Courier-Journal reported. Sections of his pancreas and intestines were removed during surgery on Thursday, according to Christopher 2X, an activist and spokesman for Warrick's mother and grandmother.
Here's Bruce Warrick – man shot by police yesterday- when he graduated drug court. Judge says he was 'an inspiration' to others in program pic.twitter.com/jkSU0Qb0y6

— Lauren Adams (@WLKYLaurenAdams) March 3, 2017
"He's in very, very serious condition," 2X said, according to the Courier-Journal, adding that Warrick's family disputes that the man posed a threat to the officers. A cousin of Warrick and 2X viewed the body camera footage on Thursday, 2X said.
Family provided this picture of Bruce Warrick, man shot by police officer Wednesday. Their reaction to officer body cam video at 11. pic.twitter.com/q5INVuWVog

— Lauren Adams (@WLKYLaurenAdams) March 3, 2017
LMPD investigators with the Internal Professional Standards Unit have begun a probe into the incident and whether the department's use-of-force policy was violated. LMPD officers are allowed to use deadly force when acting in self defense or in defense of another who the officer believes is immediately threatened with death or serious injury.
Stumler has been a Louisville cop since February 2009. She has been placed on administrative leave and will remained suspended until the investigation is conclusive. Stumler was accompanied in the abandoned house by Officers Braden Lammers and Aaron Seneker, neither of whom discharged their firearms. Stumler has had 14 commendations and two disciplinary actions on her record at a Louisville officers, according to local reports.
Conrad said Thursday he wants to refrain from passing judgement until the investigation is complete, the Courier-Journal reported.
"That is the purpose for the investigation. The Public Integrity Unit will look at this from the lens of whether or not the use of force was justified, Professional Standards Investigation (reviews it) next," Conrad said, according to WLKY.
Warrick has had depression and substance abuse problems in the past, 2X said, that have led him to seek refuge in abandoned houses. Warrick has previous felony drug convictions in Jefferson County, Kentucky, according to court records cited by local reports.
2X and other Louisville activists are calling on the LMPD to maintain transparency throughout the investigation.
"In the past, it seems like the police always justify these shootings, so there's a lot of concerns and a lot of mistrust, and we understand that," said Jerald Muhammad, founder of Brothers Helping Brothers, a youth jobs program, the Courier-Journal reported.
Louisville Mayor Greg Fischer urged patience and "prayer" for Warrick, Stumler and their families while the investigation advances.
"Chief Conrad and I are committed to a thorough investigation into the circumstances, and a fully transparent process, which started with releasing the body camera video a day after the incident," the mayor said in a statement.
Warrick has not been charged with a crime connected with the incident. He has undertaken substance-abuse counseling in the past and was a June 2015 graduate of the Jefferson County Drug Court.
"As a graduate of our program, Bruce was a generous and positive influence on others and he worked hard to achieve success in his own recovery," said Judge Stephanie Pearce Burke, who heads the program, WLKY reported. "Our thoughts and prayers are with Bruce and everyone involved."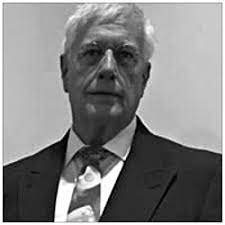 Gordon Duff posted articles on VT from 2008 to 2022. He is a Marine combat veteran of the Vietnam War. A disabled veteran, he worked on veterans and POW issues for decades.
Gordon is an accredited diplomat and is generally accepted as one of the top global intelligence specialists. He manages the world's largest private intelligence organization and regularly consults with governments challenged by security issues.
Duff has traveled extensively, is published around the world, and is a regular guest on TV and radio in more than "several" countries. He is also a trained chef, wine enthusiast, avid motorcyclist, and gunsmith specializing in historical weapons and restoration. Business experience and interests are in energy and defense technology.
ATTENTION READERS
We See The World From All Sides and Want YOU To Be Fully Informed
In fact, intentional disinformation is a disgraceful scourge in media today. So to assuage any possible errant incorrect information posted herein, we strongly encourage you to seek corroboration from other non-VT sources before forming an educated opinion.
About VT
-
Policies & Disclosures
-
Comment Policy
Due to the nature of uncensored content posted by VT's fully independent international writers, VT cannot guarantee absolute validity. All content is owned by the author exclusively. Expressed opinions are NOT necessarily the views of VT, other authors, affiliates, advertisers, sponsors, partners, or technicians. Some content may be satirical in nature. All images are the full responsibility of the article author and NOT VT.