…by Jonas E. Alexis
I have just read that Vladimir Putin has indirectly humiliated Benjamin Netanyahu in Moscow again. And he's done it with a smile.
Keep in mind that Netanyahu truly believes that he can manipulate virtually every single politician in the Western world. He certainly has U.S. officials on a platter: John McCain, Lindsey Graham, you name it.
But Putin doesn't seem to be impressed by Netanyahu's perpetual lies, hoaxes and fabrications. Why?
Well, Putin seems to be aware that Netanyahu has a history of positing lies as facts. Just in 2015 alone, Netanyahu told Congress that
"Iran's founding document pledges death, tyranny and the pursuit of jihad. And as states are collapsing across the Middle East, Iran is charging into the void to do just that. Iran's goons in Gaza, its lackeys in Lebanon, its revolutionary guards on the Golan Heights are clutching Israel with three tentacles of terror. Backed by Iran, [Bashar] Assad is slaughtering Syrians. Backed by Iran, Shiite militias are rampaging through Iraq."[1]
The actual fact is that
"Iran has acknowledged aiding Shiite militias in Iraq, as well as the Iraqi army…. But the militias are — for better or worse — propping up Iraq's beleaguered military in its fight against the Islamic State militant group.
"Iran claims to seek stability, not chaos, in its neighbor, and the Iraqi government says Iran's assistance to its military has been invaluable in staving off the militants' advance. The U.S. has even tacitly accepted Iran's role in helping Iraq fight the Islamic State."[2]
Netanyahu declared then:
"Iran and ISIS are competing for the crown of militant Islam. One calls itself the Islamic Republic. The other calls itself the Islamic State. Both want to impose a militant Islamic empire first on the region and then on the entire world. They just disagree among themselves who will be the ruler of that empire."[3]
This man is certainly evil incarnate. Iran, with the help of Russia and the Syrian government, has been fighting ISIS since the beginning of the Syrian war, and now this Netanyahu is telling the entire world that ISIS and Iran are two sides of the same coin!
Why didn't Netanyahu tell Congress that the Israeli regime has been in contact with ISIS since the beginning of the war? And can he explain to us why ISIS has never threatened or attacked Israel? Can this man really be serious?
https://www.youtube.com/watch?v=tv3CPBzH5rU
It gets even more interesting here. This is from Foreign Policy, a scholarly journal:
"In the past three months, battle-hardened Syrian rebels have transported scores of wounded Syrians across a cease-fire line that has separated Israel from Syria since 1974, according to a 15-page report by U.N. Secretary-General Ban Ki-moon on the work of the U.N. Disengagement Observer Force (UNDOF). Once in Israel, they receive medical treatment in a field clinic before being sent back to Syria, where, presumably, some will return to carry on the fight.
"U.N. blue helmets responsible for monitoring the decades-old cease-fire report observing armed opposition groups "transferring 89 wounded persons" from Syrian territory into Israel, where they were received by members of the Israel Defense Forces, according to the report. The IDF returned 21 Syrians to armed opposition members back in Syria, including the bodies of two who died."[4]
As we have documented in the past, the so-called rebels and ISIS are two sides of the same coin. So, the plot thickens: it is Israel, not Iran, that has been sleeping with ISIS.
---
In any event, Netanyahu thought that he could mold Putin into his own Talmudic mores, but Putin wasn't impressed at all. Here's what Netanyahu told Putin:
"Thank you for your congratulations on the upcoming Purim holiday. In ancient Persia, an attempt was made to destroy the Jewish people 2,500 years ago, and it failed. This is what this holiday celebrates. Today, ancient Persia's successor, Iran, continues attempts to destroy the Jewish state. They say this as clearly as possible and print it in black and white in their newspapers."
Complete nonsense. As usual, Netanyahu had to pick and choose in order to make a point. Netanyahu made the same silly argument two years ago, and Iranian Foreign Minister Mohammad Javad Zarif responded then:
"He even distorts his own scripture. If you read the Book of Esther, you will see that it was the Iranian king who saved the Jews. If you read the Old Testament, you will see that it was an Iranian king who saved the Jews from Babylon. Esther has a town in Iran where our Jewish population, which is the largest in the Middle East, visits on a regular basis."[5]
Zarif was just warming up. Iran, he said,
"has saved Jews three times in its history: Once during that time of a prime minister who was trying to kill the Jews, and the king saved the Jews; again during the time of Cyrus the Great, where he saved the Jews from Babylon, and during the Second World War, where Iran saved the Jews."[6]
That again is a rational and historical rebuke, and Netanyahu has never bothered to respond to it. Instead, he has chosen to repeat the same mumbo-jumbo virtually every week or so. And this is why Putin again was not impressed.
Netanyahu obviously was waiting for Putin to applaud him for his claim, but Putin knew that Netanyahu was manipulating history and conforming it to his own Talmudic weltanschauung. Listen to Putin's response:
"Putin noted that those events had taken place 'in the fifth century BC,' added that 'we now live in a different world' and suggested discussing the actual up-to-date problems in the region."
That again was a pointed rebuke to the mad man who never ceases to summon some of the craziest statements in the history of political thought. Netanyahu was obviously picking and choosing, and we all know by now that the historical evidence shows that it is Israel, not Iran, that seeks to destroy the Palestinians.
Think about this for a moment. Israel has clandestinely been involved in attacking Iran for years. This is not conspiracy stuff. Pick up a copy of Dan Raviv and Yossi Melman's Spies Against Armageddon: Inside Israel's Secret Wars and Michael Bar-Zohar and Nissim Mishal's Mossad: The Greatest Missions of the Israeli Secret Service,[7] and you will find that the Israeli regime has covertly manipulated the West and even connived with terrorist groups such as the MEK to assassinate Iranian scientists.
Keep also in mind that even the Zionist media such as Fox News has reported that Israel was involved in assassinating Iranian scientists in 2012. The regime also carefully developed a virus known as Stuxnet to destroy scientific work in Iran. It has also been reported that Netanyahu aspired to wage a military attack on Iran in the early years, but Shimon Peres stopped him.[8]
The Israeli regime tried for years to "secularize" Iran,[9] but that failed miserably. Now "King Bibi" is trying to tell the West that Iran is spreading terrorism all across the Middle East and even the world and is trying to annihilate the Jewish people.
If that were the case, why is it that the Jewish population in Iran, which is over eight thousand,[10] doesn't buy into Netanyahu's claptrap?[11] Listen to this:
"Members of Iran's Jewish community say allegations by Israel, such as recent claims of a foiled Iranian terrorism plot in Tel Aviv and ongoing accusations that Iran is building a nuclear weapon for use against Israel, distort the Islamic republic's relationship with Judaism and its own Jewish population."[12]
Again, doesn't it stand to reason to say that Netanyahu is mad and delusional?
https://www.youtube.com/watch?v=TDFV3uccSBQ
---
[1] Charlotte Alfred, "Did Benjamin Netanyahu Lie To Congress? 5 Fact-Checked Claims From The Speech," Huffington Post, March 3, 2015.
[2] Ibid.
[3] Ibid.
[4] Colum Lynch, "Exclusive: Israel Is Tending to Wounded Syrian Rebels," Foreign Policy, June 11, 2014.
[5] Quoted in Michael Wilner, "Zarif Says Iran an Historic Haven of the Jewish People," Jerusalem Post, March 5, 2015.
[6] Ibid.
[7] Dan Raviv, Yossi Melman, Spies Against Armageddon: Inside Israel's Secret Wars (New York: Levant Books, 2012); Michael Bar-Zohar, Nissim Mishal, Mossad: The Greatest Missions of the Israeli Secret Service (New York: HarperCollins, 2014).
[8] "'I stopped Netanyahu from catastrophic attack on Iran' – Peres' statement concealed 'til death," Russia Today, October 1, 2016.
[9] For a study on this, see Haggai Ram, Iranophobia: The Logic of an Israeli Obsession (Stanford: Stanford University Press, 2009).
[10] Quoted in Michael Wilner, "Zarif Says Iran an Historic Haven of the Jewish People," Jerusalem Post, March 5, 2015.
[11] Jason Rezaian, "Iran's Jewish community reflects a complicated relationship with Israel," Washington Post, October 2, 2013.
[12] Ibid.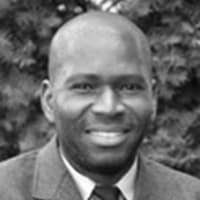 ATTENTION READERS
We See The World From All Sides and Want YOU To Be Fully Informed
In fact, intentional disinformation is a disgraceful scourge in media today. So to assuage any possible errant incorrect information posted herein, we strongly encourage you to seek corroboration from other non-VT sources before forming an educated opinion.
About VT
-
Policies & Disclosures
-
Comment Policy
Due to the nature of uncensored content posted by VT's fully independent international writers, VT cannot guarantee absolute validity. All content is owned by the author exclusively. Expressed opinions are NOT necessarily the views of VT, other authors, affiliates, advertisers, sponsors, partners, or technicians. Some content may be satirical in nature. All images are the full responsibility of the article author and NOT VT.