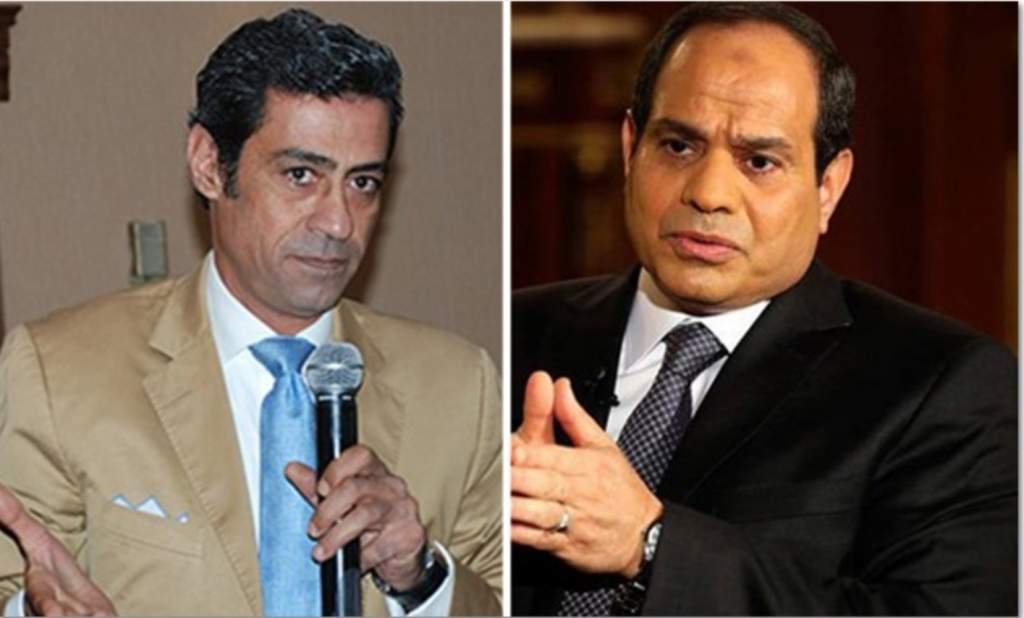 By Dr. Ashraf Ezzat VT Bureau Chief Alexandria, Egypt
Editor's note:  VT was confronted by an article in the UK Guardian regarding Steve Bannon and his ties to an Egyptian politician the Guardian assets had quite possibly "crossed the line" in Washington.  Toward that end, I contacted Ashraf Ezzat and set the ferrets, as it were, on Mustrafa El-Gendi.  
Mustafa El-Gendi is an elected Egyptian Parliament Member since 2005, and he is currently the chairman of the African Relations' Committee in the Egyptian Parliament. Besides being an MP, El-Gendi is a well-known political activist and businessman.
He has strong ties with African politicians and businessmen especially in Uganda, Sudan and Ethiopia where he runs a huge business in those countries. Till this very day, Mostafa El-Gendi's fortune, political ties and business in Africa remains pretty much a big mystery.
The man is ever so present in the Egyptian primetime talk shows and news channels, an indication that he is somehow supported by the current Sisi's regime.
He is a smooth talker; he knows how to sway the opinion of the average Egyptians (especially the farmers of rural ad Upper Egypt). He is so clever in marketing his newly formed political party – The Coalition of Supporting Egypt- which is looked upon with favor by the current regime.
El-Gendi is one of the most popular (revolutionary) faces – Tahrir Square's heroes if you like – that were strongly linked to the January 25th revolution back in 2011 which toppled President Mubarak. Though he was not, as a businessman, totally opposed to Mubarak's regime, El-Gendi, and out of the blues started to take center stage as a political activist during the days of the January 25th revolution and afterwards. Before 2011, El-Gendi was relatively unknown to most ordinary Egyptians.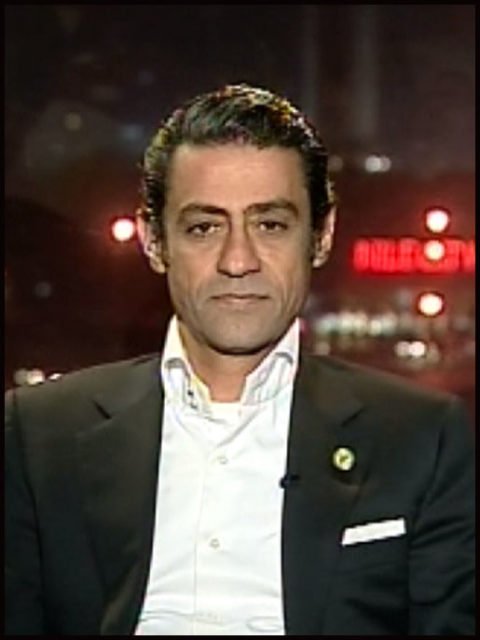 Mustafa El-Gendi is a fierce critic of the Muslim Brotherhood, and one of the popular figures that supported the uprising of June 30th 2013 which unseated President Mohamed Morsi – one of the Muslim Brotherhood (MB) prominent heads in Egypt.
In the aftermath of the uprising (some say coup) that ousted Morsi and threw him and the rest of the MB leaders behind bars, El-Gendi was one of many Egyptian public and political figures that embraced and celebrated that uprising.
Though as a political activist El-Gendi sought a freer and more democratic Egypt, but he was convinced that the MB had hijacked Egypt and turned it into a theocracy by manipulating the very process of western democracy (Like what happened in Iran after the Islamic Revolution). Hence he wholeheartedly supported the uprising that deposed Morsi of the MB.
In an interview that was published last August 2016, with the Egyptian Newspaper, El-Watan, El-Gendi argued that the ascension of «Trump» to the presidency would amount to nothing short of a disaster for the (international) organization of the MB.
El – Gendi added «The members of the MB in America and Europe will go through hard (black) days in the coming years". In other words and before Trump's victory, El-Gendi had somehow come to know (maybe through leaked info through his connection with the Breitbart's guys) that the White House would soon declare the MB group a terrorist group, was Trump to win the Presidential Elections.
It is worth mentioning here that El-Gendi was one of those charismatic public figures who could sway Egyptians minds against MB. However, he admitted that MB propaganda in the West had pretty much overshadowed their successful uprising in Egypt that it is now almost seen worldwide as a military coup.
El-Gendi began to realize that a counter- MB Propaganda was desperately needed to try and sway the US/EU opinion in the uprising's favor. This is, I think, when his connection with Brietbart news and Steve Bannon came to take shape (and maybe by Egyptian governmental support)
He also saw that the defeat of the former candidate Hillary Clinton had somehow prevented a third world war, because, had she won, Hillary would have followed the disastrous steps of Obama's policy in the Middle East. El-Gendi predicted that the US under the new presidency of Trump would be supportive of Egypt's President and would also secure a huge loan by the International Monetary Fund to revive the country's sluggish economy.
When Mustafa El-Gendi, the Egyptian MP was asked about the true story behind his Washington house being hired by the Trump's Election Campaign manager, he had the following to say "The story is so simple. I'm a businessman and I have been investing in the sector of tourism for the last 30 years. My tourism company owns many cruise ships that tours across the Nile. It is only logical that my company would have bureaus/branches in USA and Europe to promote travelling to Egypt.
One of those bureaus/offices is in Washington DC. We thought the location was so good for promoting our business as it was in the heart of the US Capital. After the January 25th revolution 2011, tourism in Egypt took a hard blow that left our business almost paralyzed. Since we were in need for cash, I put the Washington bureau/office for rent or even sale.
By accident, the place was first rented by the US news website "Breitbart', and later it was rented again to an advertisement company headed by Steve Bannon, the man who ran Trump's presidential campaign and who turned my office into his campaign headquarter.
That made clear, it is obvious now that I have no connection, whatsoever, with President Trump campaign or his head strategist.  Actually, it was the Guardian Newspaper that broke this story and incorrectly connected me with Breibart and Steve Bannon.
"I realize that this revelation was a bit disturbing for many, but it shouldn't once we come to find out that 55% of the Guardian shares are currently held by Qatar and MB figures. If the International MB group has a list of opponents (enemies) who should be defamed and politically destroyed by their controlled media platforms, my name will definitely be amongst the top in their list" said El-Gendi.
When asked what If Trump won the Presidential Elections, and how would that affect the 'Muslim Brotherhood' group?
"The way I see it, if Trump managed to get to the White House as the new US President that will be a catastrophe for the Muslim Brotherhood group. We, in Egypt and around the whole Middle East, are not fighting Daesh or the MB but we are actually fighting and struggling with the Obama/Hillary's criminal policy in the region.
Contrary to the Obama's administration the new Trump administration would envision the MB as a terrorist organization (like we do in Egypt). I know that Trump will actively hunt down the MB leaders in the US and I believe that England (the hub for fugitive MB leaders) will shortly follow suit.
This recent revelation has not managed to affect Mustafa El-Gendi's popularity inside Egypt. He remains a staunch supporter of June 30th uprising that has completely removed the MB out of the Egyptian political scene. Well, almost completely, for still a lot of black days loom ahead in the Egyptian horizon.

For more articles and videos by Ashraf Ezzat visit his website
The author is an Egyptian, born in Cairo and based in Alexandria. Ashraf Ezzat joined the staff of Veterans Today in 2009.
Graduated from the faculty of Medicine at Alexandria University but keen not to be entirely consumed by the medical profession, Dr. Ezzat invests a lot of his time in research, documentary filmmaking, and writing. He is a regular guest lecturer at the new Bibliotheca Alexandrina and the national museum of Cairo.
History of the ancient Near East and specifically of Ancient Egypt has long been of special interest to him.
In his writings, Ashraf Ezzat approaches ancient history not as some tales from the remote times but as a contributing factor in our existing life; and to him, history is as relevant and vibrant as the current moment.
In his research and writings, Dr. Ezzat is always on a quest trying to find out why the ancient wisdom & spirituality had been obstructed and diminished whereas the Judeo-Christian teachings and faith took hold and prospered.
Dr. Ezzat has written extensively in Arabic tackling many issues and topics in the field of Egyptology and comparative religion.
He is the author of Egypt knew neither Pharaoh nor Moses, a kindle book published in 2015 and available on amazon.
He writes regularly at many well-known online websites such as Dissident Voice and What Really Happened.
Dr. Ezzat is also an independent documentary filmmaker. His debut film was back in 2011 The Annals of Egypt Revolution and in 2012 he made Tale of Osiris a short animation for children.
In 2013 his short film, The Pyramids: Egyptian Genesis
The following documentaries were screened at many international film festivals in Europe.
In 2020 the documentary film: SEA OF LOVE: Transforming Journey to Egypt (Documentary)
In 2021 Egyptian Mountain of the Dead (Documentary)
Dr. Ezzat is working now on his upcoming documentary "Egypt knew neither Pharaoh nor Moses".
ATTENTION READERS
We See The World From All Sides and Want YOU To Be Fully Informed
In fact, intentional disinformation is a disgraceful scourge in media today. So to assuage any possible errant incorrect information posted herein, we strongly encourage you to seek corroboration from other non-VT sources before forming an educated opinion.
About VT
-
Policies & Disclosures
-
Comment Policy
Due to the nature of uncensored content posted by VT's fully independent international writers, VT cannot guarantee absolute validity. All content is owned by the author exclusively. Expressed opinions are NOT necessarily the views of VT, other authors, affiliates, advertisers, sponsors, partners, or technicians. Some content may be satirical in nature. All images are the full responsibility of the article author and NOT VT.