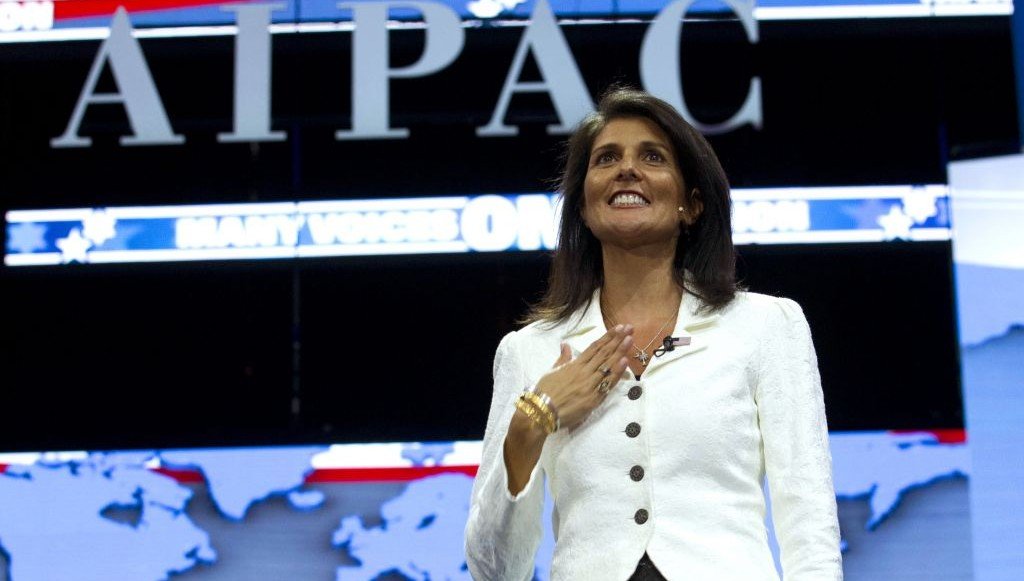 There are many crazy politicians in this world. And if you haven't figured that out yet, then start studying the Israel/Palestine conflict. The astonishing hypothesis is that many of those people seem to be deliberately insane, which is really scary. Liel Leibovitz of Tablet magazine declared last October that Benjamin Netanyahu—yes, Netanyahu—"deserves the Nobel Peace Prize."[1]
According to Leibovitz, Netanyahu "sought out peaceful solutions when violent ones were ready at hand"; He "helped bring stability to a region submerged in chaos"; he also "curbed the worst angels that everywhere guide the hearts of men and pursued the path of least bloodshed and suffering."[2] Obviously this is an infallible sign of delusion, which Leibovitz perpetuates throughout his article. It gets even more interesting:
"Far from the isolated pariah some fashionable academics and opinion writers like to portray it as, Israel under Netanyahu is safe and stable, enjoying fruitful relations with neighbors near and far, and leading some of the key military and economic initiatives the region needs to stave off Armageddon.
"Add to that Israel's repeated aid to the suffering people of Syria—everything from taking a risk and opening its borders to facilitate aid to those who need it most to taking in more than 2,000 Syrian refugees and treating the wounded to excellent medical care—and you have a solid case for Bibi, peace Nobelist."[3]
He's got to be kidding. The Israeli regime is supporting al-Qaeda, ISIS and other terrorist factions in Syria in order to squash the Assad government! Who is Leibovitz fooling this time?
In any event, Leibovitz is not the only insane person around. U.S. Ambassador Nikki Haley is trying to beat Leibovitz to the punch by saying:
"If we are speaking honestly about conflict in the Middle East, we need to start with the chief culprit, Iran, and its partner militia, Hezbollah. For decades they have conducted terrorist acts across the region."[4]
It was Iraq in 2003 that was the chief culprit of terrorism in the Middle East, but now it is Iran. Haley and others are so deliberately deluded that they cannot make an informed judgment.
If Haley wants to speak honestly about the conflict in the Middle East, then she will find out that the US and Britain literally overthrew a democratically elected president in Iran way back in 1953.[5] It was the US and Israel that literally hacked Iran's computers in 2012.[6] It was the Israeli regime that literally killed Iranian scientists in 2012—and they bragged about it. In fact, the Mossad has a history of assassinating perceived enemies.
https://www.youtube.com/watch?v=t0J6CPVKAk0
In short, if Haley wants to be brutally honest, then she needs to stop being an Israeli puppet. Egypt's Ambassador Amr Abdellatif Aboulatta had to spank Haley for saying crazy things. Aboulatta "said without naming the U.S. that unrest in the Middle East stemmed in part from policies of 'regime change' and 'preemptive war' by global powers. He, too, then turned to the Israeli-Palestinian issue."[7]
Nickolay Mladenov of Bulgaria also "urged that Israel's settlement construction, which is illegal under international law, be halted."[8] He said:
"The question of Palestine remains a potent symbol and rallying cry that is easily misappropriated and exploited by extremist groups. Ending the occupation and realizing a two-state solution will not solve all the region's problems, but as long as the conflict persists, it will continue to feed them."[9]
Haley was certainly not ready for that nice spanking, but she needed that because she has been acting like a maniac since she ascended to the political throne in Washington.
---
[1] Liel Leibovitz, "Why Bibi Deserves the Nobel Peace Prize," Tablet, October 14, 2016.
[2] Ibid.
[3] Ibid.
[4] Quoted in Kambiz Foroohar, "UN Ambassador Nikki Haley says Iran, not Israel, bears blame for Middle East crisis," Chicago Tribune, April 20, 2017.
[5] See Stephen Kinzer, All the Shah's Men: An American Coup and the Roots of Middle East Terror (Hoboken, NJ: John Wiley & Sons, Inc., 2003 and 2008); Ervand Abrahamian, The Coup: 1953, the CIA, and the Roots of Modern U.S.-Iranian Relations (New York: The New Press, 2015); Christopher de Bellaigue, Patriot of Persia: Muhammad Mossadegh and a Tragic Anglo-American Coup (New York: Harper Perennial, 2012).
[6] Ellen Nakashima and Joby Warrick, Stuxnet was work of U.S. and Israeli experts, officials say," Washington Post, June 2, 2012; "Snowden Says Israel, U.S. Created Stuxnet Virus That Attacked Iran," Haaretz, July 9, 2013; Yossi Melman, "Exclusive: Israel's rash behavior blew operation to sabotage Iran's computers, US officials say," Jerusalem Post, February 16, 2016.
[7] Foroohar, "UN Ambassador Nikki Haley says Iran, not Israel, bears blame for Middle East crisis," Chicago Tribune, April 20, 2017.
[8] Ibid.
[9] Ibid.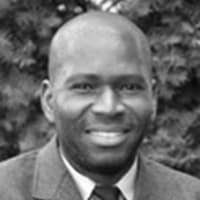 ATTENTION READERS
We See The World From All Sides and Want YOU To Be Fully Informed
In fact, intentional disinformation is a disgraceful scourge in media today. So to assuage any possible errant incorrect information posted herein, we strongly encourage you to seek corroboration from other non-VT sources before forming an educated opinion.
About VT
-
Policies & Disclosures
-
Comment Policy
Due to the nature of uncensored content posted by VT's fully independent international writers, VT cannot guarantee absolute validity. All content is owned by the author exclusively. Expressed opinions are NOT necessarily the views of VT, other authors, affiliates, advertisers, sponsors, partners, or technicians. Some content may be satirical in nature. All images are the full responsibility of the article author and NOT VT.