… from  Sputnik News, Moscow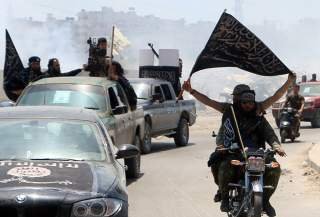 [ Editor's Note: Well it looks like trouble has come to jihadi paradise. The al Qaeda/al Nusra crowd has issued a fatwa against any of the "moderate" Syrian opposition groups, such that they will be attacked for complying in any way with the deescalation zone program.
Damascus had anticipated this, and to a degree so has the US, as it has pushed training camp facilities over the border from Jordan to southern Syria to train and prepare the FSA to fight al Nusra. Of course, this is a ruse to Balkanize Syria by expanding territory under the control of the FSA, and by extension, the US coalition.
I can't see the FSA fighting and dying in battles with al Nusra just to turn the territory over to Damascus prior to a final political settlement.
But that said, Damascus could look at this as a good trade off, the FSA and al Nusra killing each other, with the SAA concentrating on ISIS, and dealing with any offensive opposition groups later when they attack Syrian forces. There is a dangerous issue remaining with the US and Israel, as they support airstrike missions in southern Syrian that could put them in conflict with Syrian and Russian air defenses. 
Overall, any day the jihadis want to fight each other is a good day. More important, and less talked about, is what will be done to choke off replacement fighters and logistical support from flowing into Syria to keep the proxy fighting going endlessly, including an endless terror bombing campaign after a "settlement" is reached.
At the end of the day, if there is not stricter border controls, the Syrian people will endure endless carnage… Jim W. Dean ]
Jim's Editor's Notes are solely crowdfunded via PayPal – JimWDean@aol.com
This includes research, needed field trips, Heritage TV Legacy archiving, and more – Thanks for helping out
*
Tahrir al-Sham denounces Syrian support for de-escalation Zones as treachery
– First published  …  May 11,  2017 – 
A coalition of groups spearheaded by al-Qaeda's former affiliate in Syria has issued a stern warning against the implementation of safe zones, saying those groups who adhere to the Astana accord would be deemed traitors of the Syrian revolution.
The fatwa essentially aims to warn moderate rebel groups against abiding by the Russian, Iranian and Turkish-sponsored ceasefire agreement.
The statement released by Tahrir al-Sham, led by al-Qaeda's former arm in Syria, Jabhat Fateh al-sham, also known as the the Nusra Front, threatened to wage an unrelenting war on other Syrian rebel groups, such as the so-called Free Syrian Army, if those groups follow the terms of the agreements signed by Russia, Iran and Turkey recently.
The deal propounds the idea of dividing Syria into "de-escalation zones," areas in which fighting and bombing would be prohibited. Tahrir al-Sham dismissed the deal, arguing that it is a conspiracy theory by the powers against the Syrian revolution. Subsequently, the jihadi coalition argued it would begin launching attacks against any and all Syrian rebel groups that support the zones.
"Accepting the Astana agreement is a betrayal of god, his messenger and the believers, as it is the betrayal of the blood spilt in efforts attempting to liberate al-Sham [Syria] from the hands of the disbelievers," said the group in a statement.
"For this reason, abolishing groups that are attempting to thwart our Jihad is Jihad in itself. It is a duty upon every Muslim. This ruling includes those groups as well as their collaborators or those who allow them to work under their banner. All of these are bad and should be killed," the group added.
Tahrir al-Sham was born in February 2017 out of al-Qaeda's former affiliate in Syria, Jabhat Fateh al-Sham, as well as other groups, including the ultra-puritanical group, Ahrar al-sham. The coalition is concentrated in the city of Idlib in northwestern Syria, and its formation was seen by analysts as a way for the jihadi groups — with the exception of Daesh — to come together in order to dominate swathes of western Syria.
The Nusra Front is said to be the second strongest militant group in Syria after Daesh. Both however, metastasized out of al-Qaeda and seek to topple the Assad government and impose an ultra-puritanical Islamic state.
The Nusra Front has made rapid territorial acquisition since its establishment in 2011. By mid-2016, the group had vast territory in northern, western, and small pockets in southern Syria under its control, including most of the Idlib province.
Before it severed the ties with al-Qaeda, the Nusra Front had a long history of following the received diktat of Osama Bin Laden's successor, Ayman al-Zawahiri. However, in July 2016, Zawahiri released an audio statement in which he conceded that the Nusra Front's continued subservience to al-Qaeda Central was "conflicting with unity and working as one body."
Following this, Nusra went its own way by declaring a formal divorce from al-Qaeda. Some analysts suggested that the separation from al-Qaeda was an attempt for the group to refashion itself in a more moderate suit, in the hope that this could attract more largesse from Gulf state financiers sympathetic to the jihad being waged in Syria.
The Nusra Front and its tacit allies, such as Ahrar al-Sham, adhere to a Salafist-jihadist ideology which has the aim of establishing a Caliphate — or Islamic state — in areas under its sway.
Back in 2012, the group released a video introducing itself to the Syrian maelstrom. In the video, a Nusra ideologue outlined the group's primary objectives. He spoke of jihadists coming to Syria to "restore god's rule" and to "avenge the Syrians' violated honor and spilled blood." Years later, when the group's leader, Abu Muhammad al-Julani, announced Nusra's separation from al-Qaeda, he exclaimed that this was not "compromising or sacrificing our [Nusra's] solid beliefs or laxity in the necessity of the continuity of the Jihadi."
It would however, be a mistake to assume that Syria is the Nusra Front's exclusive sphere of operation. It also has cells in Lebanon, and stands accused of sponsoring some of the attacks seen in Europe since the Syrian civil war broke out in March 2011.
It is very likely that Nusra and its Tahrir al-Sham coalition see the establishment of the de-escalation zones in Syria as a direct threat to the contiguity of the territory they control.
The proposed "zone one" will be set up in the Idlib province, not far from the areas controlled by Nusra. As part of the Astana agreement, the ceasefire in these areas will be enforced by armed monitoring groups, which could spark clashes with Nusra. Moreover, potential increased support for the safe zones among the Syrian people and moderate opposition factions could lead to a decrease in support for Tahrir al-Sham, dealing a blow to the group's ability to move cross-country without continuously running into opposition.
It must be considered that the opposition groups on the ground in Syria, many of which receive largesse from overseas patrons, will be steered toward supporting the Astana outcome to avoid risking the continuity of their weapons supplies.
Regional states, namely Turkey, have been frantically trying to forge a new umbrella group of moderate Syrian rebels to repel the tumorous Tahrir al-Sham coalition. However, not only is this effort moving slowly on the ground in Syria, it has also garnered little support for the US, who says that it only condones supporting factions that it has vetted.
Turkey can expect little sympathy from Washington after President Erdogan condemned the Trump administration's decision to continue arming the Kurdish YPG in Syria.
President Erdogan said that any US failure to take into account Turkey's concerns over Kurdish groups in Syria will, "surely have consequences and will yield a negative result for the US as well." He also said that "we want to believe that our allies will prefer to side with us, not with a terrorist organization."
*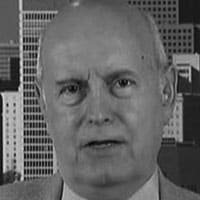 Jim W. Dean is VT Editor Emeritus.  He was an active editor on VT from 2010-2022.  He was involved in operations, development, and writing, plus an active schedule of TV and radio interviews.  He now writes and posts periodically for VT.
ATTENTION READERS
We See The World From All Sides and Want YOU To Be Fully Informed
In fact, intentional disinformation is a disgraceful scourge in media today. So to assuage any possible errant incorrect information posted herein, we strongly encourage you to seek corroboration from other non-VT sources before forming an educated opinion.
About VT
-
Policies & Disclosures
-
Comment Policy
Due to the nature of uncensored content posted by VT's fully independent international writers, VT cannot guarantee absolute validity. All content is owned by the author exclusively. Expressed opinions are NOT necessarily the views of VT, other authors, affiliates, advertisers, sponsors, partners, or technicians. Some content may be satirical in nature. All images are the full responsibility of the article author and NOT VT.