Moon Jae-in, South Korea's new president, has implicitly cut New World Order agents to pieces by declaring that he has no interest in heightening the conflict between North Korea and South Korea. Instead of following the New World Order, which seeks to confront North Korea in an aggressive way, Moon proposed frank dialogue with Kim Jung-un.
Moon is a former human rights lawyer, and proposing honest dialogue and peace in order to solve ideological problems is a reasonable move. It is consistent with practical reason, which the Neoconservatives in America have rejected since the beginning of time. Yoon Young-chan, Moon's spokesman, said:
"The resolution of the North Korean nuclear issue must be comprehensive and sequential, with pressure and sanctions used in parallel with negotiations."
In other words, if negotiating with North Korea is not an option for America, then sanctions are not reasonable. Moon even went so far as saying that he is prepared to meet Kim Jung-un, "if the conditions are right."[1] The Associated Press itself seems to have realized that there is a conflict of visions here:
"Moon's advocacy of engagement with North Korea contrasts with the approach of the United States, South Korea's main ally, which is seeking to step up pressure on Pyongyang through further isolation and sanctions."[2]
This is obviously a major defeat for the Neoconservatives and warmongers even the Israelis, who are relentlessly looking for fresh blood in the Middle East and elsewhere. For example, Condoleezza Rice has just come out of the woodwork and said of Kim Jung-un:
"I think he is reckless and maybe even a little unhinged. But clearly they are, I think, trying to send a message that they are powerful, they're strong, they can make the United States suffer, and this is not a situation any American president can ultimately tolerate."[3]
So, Condoleezza Rice, tell us: have you stopped being reckless yet? This woman forgot that she was an accomplice in the Iraq debacle, which sent a six-trillion dollar bill to the American taxpayers.[4]
Because Rice is drunk with the wine of war, she deduces that any attempt to make peace with North Korea will lead to disaster. "Look," she said, "the president of the United States can't meet with Kim Jong Un. And certainly not under these circumstances."[5]
Didn't the President of the United States meet with the greatest mass murderer (Stalin) in the twentieth century during World War II? Didn't they make an alliance to beat "the Nazis"? Didn't the United States know that Stalin was literally liquidating precious peasants by the millions? Didn't he butcher more than ten million peasants within less than ten years?[6] Doesn't the United States meet with terrorist states like Saudi Arabia? Can Rice be historically and intellectually honest for at least once?
Rice again declared: "The time for strategic patience [with North Korea] has really passed." You see, this woman can say crazy things like this because she was never prosecuted for the Iraq debacle. Moreover, she learned to be a bully through the Neocon 12-step program. In fact, Paul Wolfowitz suggested back in 2004 that "a freeze in aid would bring political collapse" in North Korea.[7] In 2006, Dan Blumenthal of the American Enterprise Institute (a Neocon think tank) declared:
"With our intelligence on North Korea so uneven, the doctrine of preemption must return to the fore. Any talk of renewed six-party talks [involving China, Japan, Russia, the U.S., and the two Koreas] must be resisted."[8]
Michael Rubin, another Neocon dragon at the same institution, said then: "This crisis is not just about North Korea, but about Iran, Syria, Venezuela, and Cuba as well. Bush now has two choices: to respond forcefully and show that defiance has consequence, or affirm that defiance pays and that international will is illusionary."[9]
In other words, America had to go to war with all those countries. Jewish Neocons like Max Boot are still advocating that America needs to "contain North Korea before it's too late."[10] But who is going to pay for all those senseless wars? Who's going to suffer permanent brain injuries? Boot's children and grandchildren?
No. The biggest losers would be the American taxpayers.
This goes back to what Jewish Neocon Michael Ledeen has said, that "creative destruction is our Middle name."[11] This is also consistent with what Jonah Goldberg has diabolically articulated: "Every ten years or so, the United States needs to pick up some small crappy little country and throw it against the wall, just to show the world we mean business."[12]
It was Goldberg who perversely said that the war in Iraq was "a worthy mistake."[13] This is how Goldberg "apologized" to the people who were against the war: "I'm sure that to the antiwar crowd this is too little, too late, and that's fine because I'm not joining their ranks anyway."[14]
In other words, Goldberg and his brethren screwed the American people and, when things didn't go as planned, Goldberg seems to be saying, "Oh, well…too bad."
Goldberg never apologized to the Iraqis; he never discussed the damage that the war itself will bring in the future; he never even said that America will probably be in debt for another century due to the war. This is Goldberg at his best:
"Finishing the job is better than leaving a mess. And if we can finish the job, the war won't be remembered as a mistake."[15]
The sad thing is that Goldberg and his ethnic cleansers are still trying to destroy other countries in the name of "democracy" and "freedom." These people ought to be prosecuted and placed behind padded cells for the rest of their natural lives.
https://www.youtube.com/watch?v=pVOGV7hDysU
---
[1] Ju-min Park and Christine Kim, "South Korea urges 'parallel' talks, sanctions to rein in North," Reuters, May 11, 2017.
[2] Ibid.
[3] David Choi, "Former secretary of state Condoleezza Rice: Trump 'can't meet with Kim Jong Un,'" Business Insider, May 8, 2017.
[4] Ernesto Londono, "Study: Iraq, Afghan war costs to top $4 trillion," Washington Post, March 28, 2013; Bob Dreyfuss, The $6 Trillion Wars," The Nation, March 29, 2013; "Iraq War Cost U.S. More Than $2 Trillion, Could Grow to $6 Trillion, Says Watson Institute Study," Huffington Post, May 14, 2013; Mark Thompson, "The $5 Trillion War on Terror," Time, June 29, 2011; "Iraq war cost: $6 trillion. What else could have been done?," LA Times, March 18, 2013.
[5] Choi, "Former secretary of state Condoleezza Rice: Trump 'can't meet with Kim Jong Un,'" Business Insider, May 8, 2017.
[6] See for example Jean-Louis Panné and Andrzej Paczkowski, The Black Book of Communism (Cambridge: Harvard University Press, 1999); Robert Conquest, The Harvest of Sorrow: Soviet Collectivization and the Terror-Famine (New York: Oxford University Press, 1987); The Great Terror: A Reassessment (New York: Oxford University Press, 1990 and 2008); Steven Rosefielde, Red Holocaust (New York: Routledge, 2010).
[7] Michael Hirsh, "North Korea: Where the Neocons Are Right," Atlantic, April 2, 2013.
[8] Quoted in Jim Lobe, "Neocons Call for Action Against N. Korea," Antiwar.com, October 11, 2006.
[9] Ibid.
[10] Max Boot, "Contain North Korea, Before It's Too Late," Commentary, April 4, 2017.
[11] Quoted in John Laughland, "Flirting with Fascism," American Conservative, June 30, 2003.
[12] Quoted in Conor Friedersdorf, "The Real Radicals of the Iraq War: Its Proponents," Atlantic, March 6, 2013.
[13] Jonah Goldberg, "Iraq Was a Worthy Mistake," LA Times, October 19, 2006.
[14] Ibid.
[15] Ibid.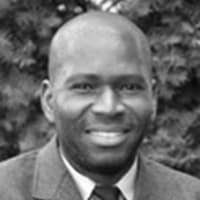 ATTENTION READERS
We See The World From All Sides and Want YOU To Be Fully Informed
In fact, intentional disinformation is a disgraceful scourge in media today. So to assuage any possible errant incorrect information posted herein, we strongly encourage you to seek corroboration from other non-VT sources before forming an educated opinion.
About VT
-
Policies & Disclosures
-
Comment Policy
Due to the nature of uncensored content posted by VT's fully independent international writers, VT cannot guarantee absolute validity. All content is owned by the author exclusively. Expressed opinions are NOT necessarily the views of VT, other authors, affiliates, advertisers, sponsors, partners, or technicians. Some content may be satirical in nature. All images are the full responsibility of the article author and NOT VT.