US' Variant of Russia's Hmeymim? What Washington Has in Mind for Syria
… from  Sputnik News, Moscow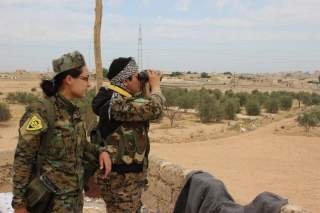 [ Editor's Note: This is a timely story despite some of the spin that is in it, and then what is left out. The main hype is this silliness of "arming the Kurds". They have obviously been armed to have been able to make the gains against ISIS that they have with US adviser help, the air cover and some Marine artillery.
But now that the fighting will have to escalate into intense street fighting, with fixed, heavily defended positions and civilian human shields, we can assume much of ISIS will be underground. The YPG is going to need heavier weapons to have any chance of keeping its casualties reasonably low to sustain its morale.
The only other option for the US would be to bring in its own combat troops to do that work, which defeats the whole purpose of using proxy troops so body bags do not flow back to the US. That has been a presumed red line for Washington.
One of the most interesting comments below is the open admission by the Turks that when Erdogan and Trump meet, they will be working out the flow of arms to their various militant groups, a kind of group confession about their regime change goals.
Syrian Brigadier General Muhammad Isi makes a good point that, with the American Kurds in control of NE Syria, and the "Turkish Kurds", Turkmen, and MIT Intel people pretending to be militants controlling NW Syria, they will have effectively Balkanized Syria.
One of their main goals is to be able to run a pipeline from the Persian Gulf allies into Turkey to make it an even bigger energy hub, which is one of Erdogan's key long-term goals. This would cut off future Iraqi and Iranian plans for pipeline exports. Erdogan's fear of the Kurds is mainly play-acting, a smokescreen.
The wildcard in all this is that Raqqa is not a Kurdish City, but an Arab one, and for a long time. Those native Arabs are just not going to abandon their city after being under the cruel boot of ISIS and turn it over to the Kurds and Americans. But what the Syrian, Russians and Iranians would do if such an attempt was made is also way up in the air.
Is the US building a national Kurdish army with combined operations capability? Yes it is, and quite openly so. This is the US' answer to the Russian and Iranian involvement, but leaving out that the US goal from the beginning was an offensive one, to overthrow Assad and Balkanize Syria, but where Russia and Iran are happy with the Syrian people choosing who they want to run their country. Welcome to the ugly face of American freedom and democracy.
Russia, one might assume, would not be interested in helping pave the way for a Gulf pipeline to compete with its own Turkish-Stream effort for the Southern European market. This is a messy situation, where the poor Syrians are being ruthlessly abused from several directions. To say the situation is unpredictable would be an understatement… Jim W. Dean ]
Jim's Editor's Notes are solely crowdfunded via PayPal – JimWDean@aol.com
This includes research, needed field trips, Heritage TV Legacy archiving, and more – Thanks for helping out
*

– First published  …  May 12,  2017  –
This week the Trump administration granted the US Defense Department authority to arm the Kurdish People's Protection Units or YPG, which are fighting against Daesh in Syria. Syrian and Turkish military experts discussed the decision with Sputnik, speculating on what Washington has in mind for Syria.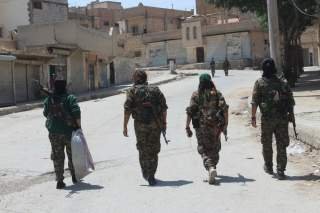 US President Trump has authorized the supply of arms to the Kurdish YPG units, the only group it sees as capable enough to retake the Syrian city of Raqqa, the stronghold of Daesh (Islamic State) terrorists, in the near future.
Sputnik Arabic interviewed Syrian and Turkish military experts to hear their reaction to the decision.
Military strategic analyst, Syrian Brigadier General Muhammad Isi pointed out that the US is now openly pursuing its policies in Syria. Through this, he said, Washington wants to set up an organization which will oppose the existing authorities. It should become as influential as Russia's Hmeymim base, he said.
The US, he said, wants to set up an air base in the south of Raqqa [Governorate], in the Tabqa area, the site of oil deposits.
"They want to connect Raqqa with the Kurdish areas in Iraq and Jordan to be able to lay a Qatari-Saudi pipeline across four borders: Iraqi, Jordanian, Syrian and Saudi. The US had made a similar attempt several years ago when it was searching for ways to lay the pipeline bypassing the Syrian coast line," he told Sputnik.
Muhammad Isi also said that there is an agreement reached between Washington and Ankara to set up a Kurdish state. Turkey will turn a blind eye to it in exchange for the Syrian territories in the north of Idlib and Aleppo Governorates. The Kurdish state will be located predominantly on Syrian territory, to the east of the Euphrates, and the Turkish Kurds will move there. This plan meets Turkey's approval, he said.
Meanwhile, Turkish military analyst Majid Izam suggested that there will be a new type of relationship between Washington and Ankara after the upcoming meeting between Presidents Erdogan and Trump. During their meeting in Washington next week the two leaders will discuss the supply of arms to the Syrian militants.
"Ankara has always maintained that Washington should choose between a stable state, NATO member country with a population of 80 million people and an organization with a population of not more than 10,000 people," he told Sputnik.
The choice of the US will have either a positive or a negative impact on the region, he said. The US position might have already been voiced by Senator John McCain, he said, who has recently said that an alliance with the Kurds in Raqqa is more preferable from the military point of view, however politically, the alliance with Turkey will be more effective for the settlement of the situation in Raqqa and in Syria as a whole.
Meanwhile, a representative of the Kurdish YPG units, who preferred not to reveal his name, told Sputnik Turkiye what armaments the US is going to send to the Syrian Kurds.
Washington, he said, is going to supply mine throwers, infrared homing missiles, heavy machineguns, armored vehicles and tanks. The US army, he said, will also provide training to use these armaments.
*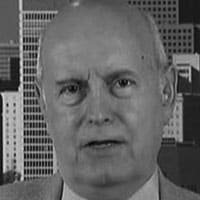 Jim W. Dean is VT Editor Emeritus.  He was an active editor on VT from 2010-2022.  He was involved in operations, development, and writing, plus an active schedule of TV and radio interviews.  He now writes and posts periodically for VT.
ATTENTION READERS
We See The World From All Sides and Want YOU To Be Fully Informed
In fact, intentional disinformation is a disgraceful scourge in media today. So to assuage any possible errant incorrect information posted herein, we strongly encourage you to seek corroboration from other non-VT sources before forming an educated opinion.
About VT
-
Policies & Disclosures
-
Comment Policy
Due to the nature of uncensored content posted by VT's fully independent international writers, VT cannot guarantee absolute validity. All content is owned by the author exclusively. Expressed opinions are NOT necessarily the views of VT, other authors, affiliates, advertisers, sponsors, partners, or technicians. Some content may be satirical in nature. All images are the full responsibility of the article author and NOT VT.