Vladimir Putin has cut Satanists and New World Order agents to pieces again by saying that they have no political clothes when it comes to Syria and Assad. You remember how those Satanists kept blaming Assad for the chemical attack? Putin declared:
"We are absolutely convinced that it was a provocation. Assad didn't use the weapons. It was done by people who wanted to blame him for that."
Obviously New World Order agents like John McCain and Satanists like the Neocons do not appreciate statements like that, but Putin was trying to reach a common here. He continued:
"Has Assad made mistakes? Yes, quite a few. And what about people confronting him? Are they angels? Who are they who kill people there, execute children? Are they people who we should support? Primarily, we are defending not Assad but the Syrian statehood. We don't want to see the situation there become like it is in Libya, Somalia or Afghanistan."
This is just a rational and defensible position. We have argued elsewhere that the so-called rebels themselves used chemical weapons in Syria, but not a single Satanist has had the moral and intellectual courage to confront those terrorists and hold them accountable.
Furthermore, and as Seymour M. Hersh has pointed, not a single Satanist wants to discuss the fact that the Israelis cooked up the "evidence" that Assad used chemical weapons on his own people.[1] Listening to the Israeli gangsters has cost America greatly, and even John J. Mearsheimer of the University of Chicago has forcefully argued that this is the case. He wrote:
"The pursuit of global domination, however, has other costs that are far more daunting. The economic costs are huge—especially the wars—and there are significant human costs as well. After all, thousands of Americans have died in Afghanistan and Iraq, and many more have suffered egregious injuries that will haunt them for the rest of their lives…"[2]
Backing the so-called Syrian rebels, said Mearsheimer, "does not solve the terrorism problem, as the most powerful groups are comprised of jihadists who hate America." Mearsheimer indirectly ends up saying that if Zionist ideology were to be suspended for at least a year in America, decent Americans would have a chance to thrive:
"The economic costs of global dominance have been enormous. For starters, the United States has had to maintain a huge and sophisticated military with bases all over the world so that it can intervene anywhere on the planet. Not surprisingly, its defense budget dwarfs that of any other country; in 2012, for example, the United States spent more on defense ($682 billion) than the next ten countries combined ($652 billion).
"That enormous defense budget accounts for roughly 20 percent of US government spending, which is almost as much as it spends on Social Security and about the same amount it spends on Medicare and Medicaid put together. And then there are the various wars America has fought since 2001, which will probably end up costing a staggering $4–6 trillion.
"The enormous amount of money spent on defense since September 11 has contributed significantly to America's huge national debt, which is now well over $16 trillion. That debt has been a major drag on the American economy and promises to be so for a long time to come.
"Some of the hundreds of billions of dollars wasted on preparing for and fighting unnecessary wars could have been spent instead on education, public health and transportation infrastructure, just to name a few areas on the home front where additional resources would have made the United States a more prosperous and livable country."[3]
Other scholars such as Andrew J. Bacevich agrees. And even after the government spent billions upon billions of dollars in Iraq, the New York Times reported that "Al Qaeda-Aligned Militants Threaten Key Iraqi Cities."[4] And then this: "Iraq fighters, al Qaeda allies, claim Falluja as new state."[5]
This is where our tax dollars have led us. The Zionist machine wants us to spend billions upon billions of dollars on so-called war on terror and even on spying on the entire world with virtually no result. What we get in return is hatred of America, more conflict in the Middle East, and more terrorist cells.
https://www.youtube.com/watch?v=LgzQViqWJr4
---
[1] Seymour M. Hersh, "Whose Sarin?," London Review of Books, December 8, 2013.
[3] John J. Mersheimer, "America Unhinged," National Interest, Jan. 2, 2014.
[4] Yasir Ghazi and Tim Arango, "Al-Qaeda-Aligned Militants Threaten Key Iraqi Cities," NY Times, January 2, 2014.
[5] Yasir Ghazi and Tim Arango, "Iraq Fighters, al Qaeda Allies, Claim Falluja as New State," NY Times, January 3, 2014.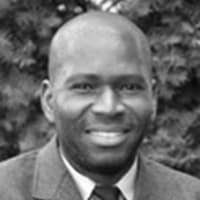 ATTENTION READERS
We See The World From All Sides and Want YOU To Be Fully Informed
In fact, intentional disinformation is a disgraceful scourge in media today. So to assuage any possible errant incorrect information posted herein, we strongly encourage you to seek corroboration from other non-VT sources before forming an educated opinion.
About VT
-
Policies & Disclosures
-
Comment Policy
Due to the nature of uncensored content posted by VT's fully independent international writers, VT cannot guarantee absolute validity. All content is owned by the author exclusively. Expressed opinions are NOT necessarily the views of VT, other authors, affiliates, advertisers, sponsors, partners, or technicians. Some content may be satirical in nature. All images are the full responsibility of the article author and NOT VT.