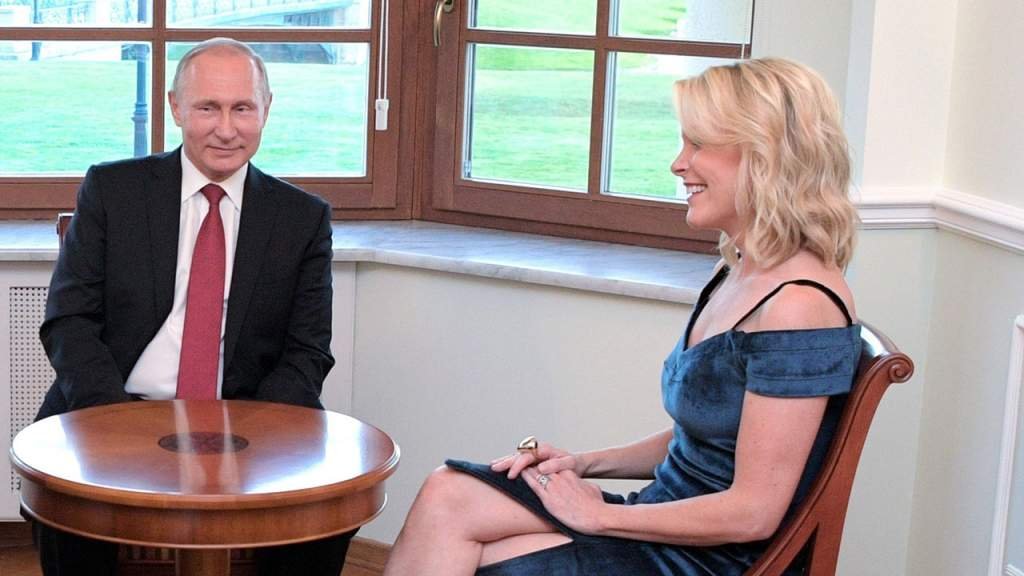 Megyn Kelly is back on the news media. She has recently done an exclusive interview with Vladimir Putin, but she should have done a little homework first. She should have reviewed the Fareed Zakaria and Charlie Rose interviews very carefully before she proceeded to challenge Putin.
It seems that Kelly hasn't realized that Vladimir Putin is intellectually savvy and politically prudent. She doesn't seem to get the idea that Putin is not a carbon-copy of the unpredictable Donald Trump, the guy who can say one thing today and change his mind completely the next day.
Kelly, as a New World Order agent, was regurgitating what the political mafia had desperately tried to articulate: Russia hacked the DNC and is therefore a threat to America. Kelly mentioned things like IP addresses, which she alleged were linked to Russia. Putin responded:
"IP addresses can be invented — a child can do that! Your underage daughter could do that. That is not proof. There is no specific evidence, no facts, just assumptions, allegations and conclusions based on those allegations nothing more."
Putin moved on to point out the facts that "Hackers can be anywhere. They can be in Russia, in Asia…even in America, Latin America. They can even be hackers, by the way, in the United States, who very skillfully and professionally, shifted the blame, as we say, on to Russia."
Kelly cannot respond to Putin's comments rationally largely because she has been living in matrix which excludes practical reason in the political landscape. She has been told what to think. In fact, she has been paid millions of dollars to do just that. Putin again challenged Kelly to think a little deeper about those serious issues:
"Look at your colleagues, what they are doing here [in Russia]. They are all over our domestic policy, they're sitting on our head, dangling their feet and chewing a bubble gum. Entertaining themselves. It's a systematic, rude and absolutely unceremonious interference in our domestic policies that lasts for many years, also at a diplomatic level."[1]
In other words, even if the silly premise that Russia hacked the DNC were true, then Kelly would still have a hard time explaining why the United States has meddled in Russia's politics and economy over the past few decades. In fact, it was agents from the US—namely the Chicago Boys and academics at Harvard—that literally destroyed the Russian economy back in the 1990s.[2]
Moving on to the situation in Syria, Putin historically destroyed Kelly. With respect to United States using the so-called rebels to fight Assad, Putin said:
"You use them today, and never know what happens to you tomorrow. They might be fighting you… So, Al-Qaeda was at some point created to fight against the Soviet Union in Afghanistan, and then Al-Qaeda hit the US on September 11."[3]
Those devastating comments aren't really glad tidings to New World Order agents, who keep propounding that Vladimir Putin is evil. But it gets worse. The Institute for Gulf Affairs, a Washington-based think tank, has recently released a stunning report documenting that Saudi Arabia has recruited at least 400 ISIS members from the United States. Those people have been studying in the US and they are dual citizens. The report states:
"The Saudi government is aware of most, if not all, Saudi students in the United States, U.K, Australia, New Zeeland, Japan and other countries who abandoned their scholarships and joined ISIS and its sister groups. The Saudi government runs one of the most sophisticated systems that can track its citizens' entry and departure from the country.
"The system run by the ministry of interior is able to deny all government services to the offenders for as little as unpaid traffic tickets. All Saudis are mandated to have finger print verification for all their government services including traveling out of the country. The Saudi government did not share any information regarding Saudi students in the United States leaving to join ISIS and other terrorist groups in Syria and Iraq with the U.S. government."[4]
The report moves on to name dozens of ISIS members who actually studied in the U.S. Given all these facts, does it stand to reason to say that Russia is actually worse than ISIS or Saudi Arabia? Doesn't it stand to reason to say that John McCain is an enemy of the United States? And can anyone really tell us why Kelly is not going after those people as well?
The way I see this issue is that Putin is challenging the tenets of the New World Order—not through Satanism or diabolical enterprise but through practical reason. This is not to say that Putin does not have his own problem. This is not to say that Putin hasn't made mistakes. We all have made errors!
But let us be honest with ourselves here: Putin is different. He does bring something to the political table, and that really angers the New World Order community, which is largely based on group-think.
You may disagree with Putin on many other issues, which is perfectly legitimate. But the fact is that he is making New World Order agents mad. Putin has framed his political worldview on Logos, and Christianity in particular, and the New World Order hates both.
https://www.youtube.com/watch?v=rjUXFTGuLus
---
[1] "'Saying it's Russians' fault like blaming everything on Jews' – Putin's best quotes at SPIEF," Russia Today, June 3, 2017.
[2] See Janine R. Wedel, "The Harvard Boys Do Russia: After seven years of economic "reform" financed by billions of dollars in U.S.," The Nation, May 14, 1998; E. Michael Jones, Barren Metal: A History of Capitalism as the Conflict Between Labor and Usury (South Bend: Fidelity Press, 2014), 1351-1354.
[3] "'Saying it's Russians' fault like blaming everything on Jews' – Putin's best quotes at SPIEF," Russia Today, June 3, 2017.
[4] Ali al-Ahmed and Mohamed Dhamen, "From American College Campuses to ISIS Camps: How Hundreds of Saudis Joined ISIS in the US," Institute for Gulf Affairs, May 30, 2017.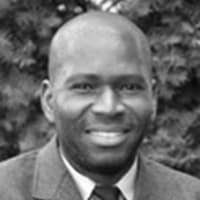 ATTENTION READERS
We See The World From All Sides and Want YOU To Be Fully Informed
In fact, intentional disinformation is a disgraceful scourge in media today. So to assuage any possible errant incorrect information posted herein, we strongly encourage you to seek corroboration from other non-VT sources before forming an educated opinion.
About VT
-
Policies & Disclosures
-
Comment Policy
Due to the nature of uncensored content posted by VT's fully independent international writers, VT cannot guarantee absolute validity. All content is owned by the author exclusively. Expressed opinions are NOT necessarily the views of VT, other authors, affiliates, advertisers, sponsors, partners, or technicians. Some content may be satirical in nature. All images are the full responsibility of the article author and NOT VT.