…by Jonas E. Alexis

Steve Mnuchin, a member of the Trump administration, is an executive producer of Wonder Woman, the recent blockbuster movie that has garnered all kinds of accolades. Mnuchin is also the executive producer of movies such as Lights Out, Batman v. Superman: Dawn of Justice League, Suicide Squad, Annabelle, Edge of Tomorrow, etc.
It may surprise you to know that Mnuchin, who used to work for Goldman Sachs, is "the 77th and current United States Secretary of the Treasury under the Trump administration." What is this guy doing in Hollywood? And why is he still working for the Trump administration? Well, as the saying goes, birds of a feather flock together.
Leaving those issues aside, Gal Gadot, who plays Diana in Wonder Woman, has recently come out and said:
"Wonder Woman is a feminist, of course. I think people have a misconception about what feminism is. People think hairy armpits and women who burn bras and hate men. That's not it. For me, feminism is all about equality and freedom and [women] choosing what we want to do. If it's salaries, then we get paid equal to men. It's not men vs. women or women vs. men."
Interesting, isn't it? Gadot used to serve in the Israeli military, and she would never tell the Israelis that they need to stop oppressing Palestinian men, women and children. She knows very well that the Palestinians have no equal rights in Israel.[1] Migrant workers, for example, have been treated like animals in the region.[2] Sometimes they work "at 25% below the minimum wage, without medical or social benefits, and without any work permit whatsoever." Listen to a 10th-grade girl in Israel:
"For me, personally, Arabs are something I can't look at and can't stand, I am tremendously racist. I come from a racist home. If I get the chance in the army to shoot one of them, I won't think twice. I'm ready to kill someone with my hands, and it's an Arab.
"In my education I learned that … their education is to be terrorists, and there is no belief in them. I live in an area of Arabs, and every day I see these Ishmaelites, who pass by the [bus] station and whistle. I wish them death."[3]
You may think that this is a disgruntled and deranged high school kid and her abiding hatred toward the Palestinians does not represent a significant voice in the country. But you will be wrong. In an article entitled "Israeli Teens Gripped by Virulent Racism," the Jewish Daily Forward reported in 2014:
"The student's comments appear in a chapter devoted to ethnicity and racism among youth from a forthcoming book, 'Scenes from School Life' (in Hebrew) by Idan Yaron and Yoram Harpaz.
"The book is based on anthropological observations made by Dr. Yaron, a sociologist, over the course of three years in a six-year, secular high school in the Israeli heartland – 'the most average school we could find,' says Harpaz, a professor of education.
"The book is nothing short of a page-turner, especially now, following the overt displays of racism and hatred of the Other that have been revealed in the country in the past month or so. Maybe 'revealed' isn't the right word, as it suggests surprise at the intensity of the phenomenon.
"But Yaron's descriptions of what he saw at the school show that such hatred is a basic everyday element among youth, and a key component of their identity. Yaron portrays the hatred without rose-colored glasses or any attempt to present it as a sign of social 'unity.' What he observed is unfiltered hatred.
"One conclusion that arises from the text is how little the education system is able – or wants – to deal with the racism problem.
"Not all educators are indifferent or ineffective. There are, of course, teachers and others in the realm of education who adopt a different approach, who dare to try and take on the system. But they are a minority. The system's internal logic operates differently.
"Much of the chapter on racism revolves around the Bible lessons in a ninth-grade class, whose theme was revenge. 'The class starts, and the students' suggestions of examples of revenge are written on the blackboard,' the teacher told Yaron. A student named Yoav 'insists that revenge is an important emotion.
"One student relates that he heard in the synagogue on Shabbat that 'Aravim zeh erev rav' ['Arabs are a rabble,' in a play on words], and also Amalek, and there is a commandment to kill them all,' a reference to the prototypical biblical enemy of the Children of Israel. Another student says he would take revenge on anyone who murdered his family, but would not kill them all."[4]
Bob Dreyfuss of The Nation reported:
"Fully one-third of Israelis say that unlawful, vigilante violence against non-Jewish African immigrants is fine with them.
"Equally, 86 percent of Israelis who voted for the right-wing Shas party and 66 percent of Likud voters agree with the statements of far-right Israeli politician Miri Regev that African immigrants, mostly from Sudan and Eritrea, are a 'cancer' in the Israeli body politic…
"Israel is building refugee camps—let's not use the loaded term 'concentration camps'—for many of the estimated 55,000 Eritrean, Sudanese and other African refugees from civil wars and conflicts who've entered Israel, mostly undocumented, over the last decade or so."[5]
Racism, as Gideon Levy has shown, is ingrained in Israel's society.[6] Gadot's maternal parents, we are told, are Holocaust survivors.
As it turns out, Wonder Woman is another propaganda film that is designed to keep the Goyim docile. It is another film that is congruent with the Neoconservative ideology. As one writer has recently put it,
"The big 'lesson' of Wonder Woman resonates with a common tendency to identify weapons themselves as the key problem to be dealt with in matters of violence…And with war atrocities, many see the proliferation of weapons of mass destruction (WMDs) as the problem, and so advocate foreign policies ranging from sanctions, to strikes, to invasions of countries that possess or seek WMDs….
"In more recent years, hawks have called for military intervention in Syria based on unproven allegations that its government possesses WMDs and has used them against rebels and civilians in that country's civil war.
"Both the Obama and Trump administrations have declared the use of chemical weapons to be a 'red line.' Obama nearly enforced that red line in 2013, after an alleged sarin gas attack by the Syrian regime, and in April of this year Trump launched airstrikes following another such allegation.
"Gas weapons are also the chief threat throughout Wonder Woman. Steve Trevor's mission from the beginning was to prevent the Germans from developing and using a new weaponized gas that can eat through Allied gas masks: a chemical WMD formulated by the disfigured scientist Isabel Maru (aka 'Doctor Poison') under the supervision of the evil General Erich Ludendorff."[7]
In Wonder Woman, Diana cares for the innocent. She loves to protect them. She defends them against tyrants. But in real life, who really are the tyrants? Well, if you ask the Israeli regime, they will tell you that they are the Palestinians or anyone who stands against the Neoconservative ideology in the Middle East and elsewhere. Israeli politician and Minister of Justice Ayelet Shaked put very nicely when she said unequivocally:
"Who is the enemy? The Palestinian people. Why? Ask them…The Palestinian people has declared war on us, and we must respond with war. Not an operation, not a slow-moving one, not low-intensity, not controlled escalation, no destruction of terror infrastructure, no targeted killings. Enough with the oblique references. This is a war. Words have meanings. This is a war.
"It is not a war against terror, and not a war against extremists, and not even a war against the Palestinian Authority. These too are forms of avoiding reality. This is a war between two people. Who is the enemy? The Palestinian people. Why? Ask them, they started…
"Behind every terrorist stand dozens of men and women, without whom he could not engage in terrorism. Actors in the war are those who incite in mosques, who write the murderous curricula for schools, who give shelter, who provide vehicles, and all those who honor and give them their moral support.
"They are all enemy combatants, and their blood shall be on all their heads. Now this also includes the mothers of the martyrs, who send them to hell with flowers and kisses. They should follow their sons, nothing would be more just. They should go, as should the physical homes in which they raised the snakes. Otherwise, more little snakes will be raised there."[8]
In order for wars to stop (particularly in the Middle East), those "little snakes" must be destroyed by any means. Perhaps this is one reason why Wonder Woman has been well received in Israel.
https://www.youtube.com/watch?v=B85dF_1Hdj8
---
[1] See for example Ilan Pappe, The Forgotten Palestinians: A History of the Palestinians in Israel (New Haven: Yale University Press, 2011).
[2] http://www.fidh.org/IMG/pdf/il1806a.pdf; Bill Van Esveld, " Israel Should Respect Rights of Migrant Workers," Human Rights Watch, October 8, 2010.
[3]  Or Kashti, "Israeli Teens Gripped by Virulent Racism," Jewish Daily Forward, August 23, 2014.
[4] Ibid.
[5] Bob Dreyfuss, "Racism in Israel," The Nation, December 23, 2013.
[6] Gideon Levy, "Ethiopian Student Affair Shows Prevalent Racism in Israel," Haaretz, September 3, 2009.
[7] Dan Sanchez, "Is Wonder Woman War Propaganda?," Antiwar.com, June 7, 2017.
[8] Ishaan Tharoor, "Israel's new justice minister considers all Palestinians to be 'the enemy,'" Washington Post, May 7, 2015.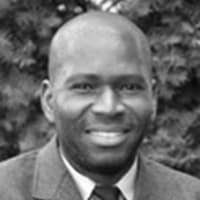 ATTENTION READERS
We See The World From All Sides and Want YOU To Be Fully Informed
In fact, intentional disinformation is a disgraceful scourge in media today. So to assuage any possible errant incorrect information posted herein, we strongly encourage you to seek corroboration from other non-VT sources before forming an educated opinion.
About VT
-
Policies & Disclosures
-
Comment Policy
Due to the nature of uncensored content posted by VT's fully independent international writers, VT cannot guarantee absolute validity. All content is owned by the author exclusively. Expressed opinions are NOT necessarily the views of VT, other authors, affiliates, advertisers, sponsors, partners, or technicians. Some content may be satirical in nature. All images are the full responsibility of the article author and NOT VT.