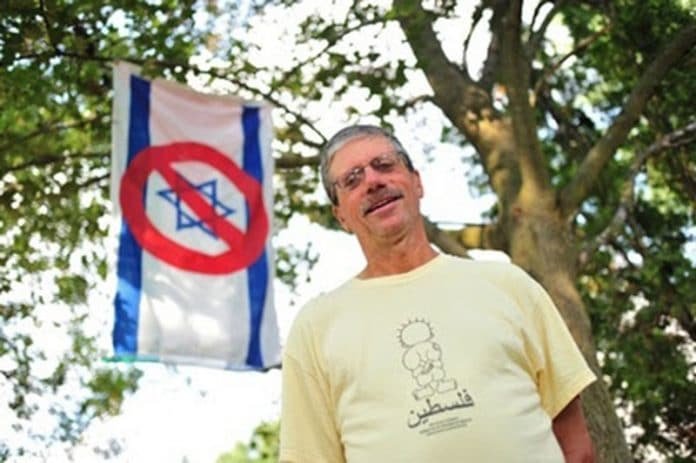 DISCLOSURE: VT condemns the horrific tragedy committed by the NAZI Party against Jewish Citizens of Europe during Word War II known as the "Holocaust". VT condemns all racism, bigotry, hate speech, and violence. However, we are an open source uncensored journal and support the right of independent writers and commentors to express their voices; even if those voices are not mainstream as long as they do NOT openly call for violence. Please report any violations of comment policy to us immediately. Strong reader discretion is advised.
---
Henry Herskovitz of Witnesses for Peace (formerly Jewish Witnesses for Peace) has been leading vigils outside the Beth Israel Congregation in Ann Arbor, Michigan for many years. This week he drew shockingly fair-and-balanced mainstream media coverage from the local paper. See:
Ann Arbor group that questions Holocaust says 'hate group' label unfair
In this interview, recorded last October, Henry explains how as a Jewish American he gradually became aware of the real situation and history of Occupied Palestine, and felt morally compelled to try to rectify the situation. Today, he says he no longer identifies as Jewish, in part because he feels that a very significant part of the Jewish community has failed to confront its complicity in these and other crimes. Below is Henry's newsletter announcing his group's demonstrations against the film Denial. Why are these issues actually illegal to discuss in many European nations?
Who's Doing the Denial?
by Henry Herskovitz
Dr. Deborah Lipstadt wrote a book titled Denying the Holocaust, The Growing Assault on Truth and Memory, first published in 1993, according to a search on Amazon. (Anecdotally and ironically, it was Deborah Lipstadt who turned this writer into a Holocaust revisionist, i.e. an advocate of Holocaust revisionism). Included in the results of this search is another book, by another author titled: Fail: "Denying the Holocaust", How Deborah Lipstadt Botched Her Attempt to Demonstrate the Growing Assault on Truth and Memory.
The author of this critique is friend and chemist Germar Rudolf, who appears to be taking a leadership role in the Committee for Open Debate on the Holocaust (CODOH), after the passing of Bradley Smith. In his book, Rudolf – in step by step fashion – takes each claim by Lipstadt, and explains to the reader exactly where factual claims end and her ad hominem remarks begin. She accuses Holocaust revisionists of using "pseudo-science", but after reviewing Germar's rigorous application of historical methods, "pseudo-science" seems more applicable to traditional holocaust historians than revisionists.
Why is Exposing Books like Lipstadt's Important to Liberating Palestine?
Rudolf understands the connection between historical manipulation and the state of Israel. He writes (p. 52): "The politics of Deborah Lipstadt are pervaded by a hypocritical double standard. She actively worked to create a racially integrated, multicultural society in the United States … Yet she most passionately identifies with Israel – an ethnically segregated society whose government actively works to ensure Jewish supremacy and to destroy any chance of an egalitarian, multiracial society from developing between Jews and Arabs."
This statement helps us understand a few things: Why Jewish Voice for Peace is now excommunicating Miko Peled the way they did Alison Weir of If Americans Knew, for instance. The same pattern for Zionists like Lipstadt and Jewish anti-Zionists, like Joel Beinin, emerges, and underscores Gilad Atzmon's definition of Zionism as "A Jewish Tribal Preservation Project." And heading this project is Holocaustianity: the religion for the secular Jew and for the West in general. If you don't adhere to the Lipstadt-rendered Holocaust narrative, you are simply labeled an "anti-Semite". Well, if Vigiler G has her way, soon our cars will be adorned with bumper stickers with the exhortation: "Anti-Semitism – Get Used to It"
We also focus readers' attention to our Vigil Report of April 23, which explains the four pillars of support which the Jewish state enjoys. And how each of them – save the standard Holocaust narrative – wilts under closer examination. It's time we focus the same attention to this last remaining pillar; it's essential to the liberation of Palestine that we get all the right cards on the table: what happened and what didn't happen.
Multi-Media Attack on the Standard Holocaust Narrative
Hollywood's Weinstein Brothers are about to release yet another emotion-manipulating movie on the history of the Holocaust. "Denial" follows the libel trial against Lipstadt by noted historian David Irving. In an attempt to counter some of the false portions of the narrative, Eric Hunt, also an emerging leader in CODOH, produces a few trailers of his own. Most effective is his short presentation "Denial – The Deborah Lipstadt Movie – Part II".
Watch it above; it contains factual information on the Majdanek concentration camp, countering the Hollywood claims we have become used to.
What's To be Done?
Witness for Peace (JWPF's new name) has decided to focus our street protests outside Beth Israel Congregation on the harm Israel does to the Palestinians and the United States. We specifically omit focus on the Holocaust for these protests. In order to organize future actions based on challenging the standard Holocaust narrative, we turn to our sister organization Deir Yassin Remembered (DYR) to encourage Holocaust-based discussions and actions. One such action will be to await the release of "Denial" to Southeast Michigan, and plan peaceful demonstrations at those theaters who will screen this film. Please join DYR at these protests; stay tuned for time and location. Comments? http://blog.deiryassin.org/2016/10/03/report-on-beth-israel-vigil-10-01-16
Five Vigilers
Henry Herskovitz
Witness for Peace
This show is an encore edition from 10-10-2016.
[powerpress_playlist]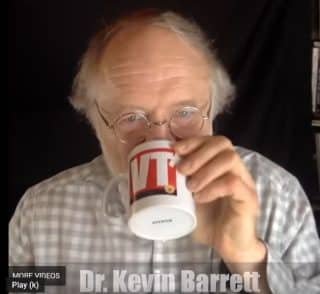 Dr. Kevin Barrett, a Ph.D. Arabist-Islamologist is one of America's best-known critics of the War on Terror.
He is the host of TRUTH JIHAD RADIO; a hard-driving weekly radio show funded by listener subscriptions at Substack and the weekly news roundup FALSE FLAG WEEKLY NEWS (FFWN).
He also has appeared many times on Fox, CNN, PBS, and other broadcast outlets, and has inspired feature stories and op-eds in the New York Times, the Christian Science Monitor, the Chicago Tribune, and other leading publications.
Dr. Barrett has taught at colleges and universities in San Francisco, Paris, and Wisconsin; where he ran for Congress in 2008. He currently works as a nonprofit organizer, author, and talk radio host.
ATTENTION READERS
We See The World From All Sides and Want YOU To Be Fully Informed
In fact, intentional disinformation is a disgraceful scourge in media today. So to assuage any possible errant incorrect information posted herein, we strongly encourage you to seek corroboration from other non-VT sources before forming an educated opinion.
About VT
-
Policies & Disclosures
-
Comment Policy
Due to the nature of uncensored content posted by VT's fully independent international writers, VT cannot guarantee absolute validity. All content is owned by the author exclusively. Expressed opinions are NOT necessarily the views of VT, other authors, affiliates, advertisers, sponsors, partners, or technicians. Some content may be satirical in nature. All images are the full responsibility of the article author and NOT VT.