…by Jonas E. Alexis
In the summer of 2007, John J. Mearsheimer of the University of Chicago and Stephen M. Walt of Harvard stunned much of the academic world with their groundbreaking book, The Israel Lobby and US Foreign Policy. The book was well-researched and documented. Mearsheimer and Walt was hoping that people of reason and even the Jewish community would be interested in dialogue and debating them about the issues they raised in the book.
Since the Israel issue was a sensitive issue in the academic world, Mearsheimer and Walt meticulously made sure that their conclusions are grounded on facts and evidence, not on emotion. Yet instead of engaging Mearsheimer and Walt on a scholarly platform, Jewish journalists and organizations began to condemn both the book and its author for being vicious anti-Semites. Caroline Glick of the Jerusalem Post declared that Mearsheimer in particular "has become one of the most high-profile anti-Semites in America."[1]
Glick even equates The Israel Lobby with The Protocols of the Elders of Zion![2] Glick reproduced this nonsense in David Horowitz's Neoconservative magazine FrontPage, declaring that Mearsheimer and Walt opened the door for anti-Semites
"to discriminate against the Jewish people and side either actively or passively with those like the Iranian regime and the Sunni jihadists from Hamas and the Muslim Brotherhood who openly call for the annihilation of the Jewish state and the Jewish people."[3]
Back in 2012, I contacted Glick and asked her the simple question: "If a person happens to criticize the American government, does that mean that this person is ipso facto anti-American?" "No," she responded. Then I proceeded to say:
"How can you really say that Mearsheimer and Walt are anti-Semites? Do you really think that their book is another photocopy of the Protocols of the Elders of Zion? Can you point out anything in the book which even remotely suggests that Mearsheimer and Walt are anti-Semites?"
Glick never answered those questions because they basically ruined her entire ideological spectrum. But that didn't stop her from perpetuating other wild and crazy theories about people she didn't like. The sad part is that Glick could hardly be the only person to come up with incoherent and invalid arguments like that.
Classicist Bruce Thornton agrees with Glick. Not only is Mearsheimer and Walt's book another version of The Protocols of the Elders of Zion, Thornton argues, but Harvard has been indirectly promoting another final solution of the Jews![4]
We can ignore these people for our discussion here because 1) both Mearsheimer and Walt are Jewish and 2) they deliberately fail to deal with the central issues that Mearsheimer and Walt discuss in their book.
Mearsheimer and Walt didn't help the Israeli regime when they contextually cited Israeli officials. For example, they quoted Benjamin Netanyahu saying that "the fewer Israeli Arab births, the better." If a racialist promoted that same kind of agenda, he or she will be rightly viewed as a bigot. Yet this is characterized as clear thinking by many in Israel.
As Mearsheimer and Walt rightly point out, "Imagine the outcry that would arise here if a U.S. cabinet official spoke of the benefits of a policy that had reduced the birthrates of African Americans and Hispanics, thereby preserving a white majority. But such statements are not unusual in Israel, where important leaders have a history of making derogatory comments about Palestinians and are rarely sanctioned for them."[5]
Former IDF Chief of Staff Rafael Eitan called the Palestinians "drugged roaches in a bottle" and said that "a good Arab is a dead Arab."[6] A survey of Jewish high school students indicated that 74 percent viewed Arabs as "unclean."[7]
Israel's policy toward the Palestinian, to put it mildly, is just inhumane. Gaza and other places are, in the words of Israeli historian Ilan Pappe, the biggest prisons on earth.[8]
The crux of Measheimer and Walt's argument was that AIPAC and other Jewish organizations play a crucial role in shaping US foreign policy for Israel. Guess what? Shah Mohammed Riza Pahlevi of Iran said almost the same thing way back in 1976.
The Shah, who was actually a puppet of the United States, declared then that the Jewish lobby in the US "is too powerful" and "sometimes they are disserving the interests of Israel. They are pushing around too many people…well, pressuring. They have many means at their disposal. They are putting on pressure on many, many people. At the end, I don't think that it will even help Israel."[9]
The Shah moved on to say that they "Newspapers…medias…banks, finance…and I am going to step here."[10] Was the Shah crazy? Well, listen to Jewish academic Benjamin Ginsberg. In his book The Fatal Embrace, which was published by the University of Chicago Press, Ginsberg wrote in 1996:
"Since the 1960s, Jews have come to wield considerable influence in American economic, cultural, intellectual, and political life. Jews played a central role in American finance during the 1980s, and they were among the chief beneficiaries of that decade's corporate mergers and reorganizations. Today, though barely 2% of the nation's population is Jewish, close to half its billionaires are Jews.
"The chief executive officers of the three major television networks and the four largest film studios are Jews, as are the newspaper, the New York Times. In the late 1960s, Jews already constituted 20% of the faculty of elite universities and 40% of the professors of elite law schools; today, these percentages doubtless are higher.
"The role and influence of Jews in American politics is equally marked. In 1993, ten members of the United States Senate and thirty-two members of the House of Representatives were Jewish, three to four times their percentage of the general population. Jews are even more prominent in political organizations and in finance.
"One recent study found that in twenty-seven of thirty-six campaigns for the United State Senate, one or both candidates relied upon a Jewish campaign chairman or finance director. In the realm of lobbying and litigation, Jews organized what was for many years one of Washington's most successful political action committees, the American Israel Public Affairs Committee (AIPAC), and they play leadership roles in such important public interest groups as the American Civil Liberties Union (ACLU) and Common Cause…
"After the Democrats' victory, President Clinton appointed a number of Jews to prominent positions in his administration. Their role in American economic, social, and political institutions has enabled Jews to wield considerable influence in the nation's public life."[11]
Even in 2012, the Times of Israel admitted that powerful forces do have a tremendously powerful influence on the media.[12] The Shah was obviously ahead of the curve.
https://www.youtube.com/watch?v=krpNlm8SDXE&feature=youtu.be
---
[1] Caroline B. Glick, "Mainstream Anti-Semitism," Jerusalem Post, January 19, 2012.
[2] Ibid.
[3] Caroline Glick, "Harvard, Jew Haters, Motherhood and Israel," FrontPageMag.com, February 21, 2012.
[4] Bruce Thornton, "Harvard Promotes the Palestinians' Slow-Motion 'Final Solution,'" FrontPageMag.com, February 8, 2012.
[5] Mearsheimer and Walt, The Israel Lobby, 89.
[6] Ibid.
[7] Ibid.
[8] Ilan Pappe, The Biggest Prison on Earth: A History of the Occupied Territories (Oxford: One World Publications, 2017). We will discuss this book at the end of summer.
[9] "Shah of Iran Says U.S. Jews Control Banks, Media, Finances," Jewish Telegraphic Agency, October 26, 1976.
[10] Ibid.
[11] Benjamin Ginsberg, The Fatal Embrace: Jews and the State (Chicago: University of Chicago Press, 1996), 1.
[12] "Jews DO control the media," Times of Israel, July 1, 2012.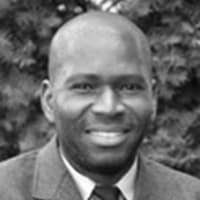 ATTENTION READERS
We See The World From All Sides and Want YOU To Be Fully Informed
In fact, intentional disinformation is a disgraceful scourge in media today. So to assuage any possible errant incorrect information posted herein, we strongly encourage you to seek corroboration from other non-VT sources before forming an educated opinion.
About VT
-
Policies & Disclosures
-
Comment Policy
Due to the nature of uncensored content posted by VT's fully independent international writers, VT cannot guarantee absolute validity. All content is owned by the author exclusively. Expressed opinions are NOT necessarily the views of VT, other authors, affiliates, advertisers, sponsors, partners, or technicians. Some content may be satirical in nature. All images are the full responsibility of the article author and NOT VT.