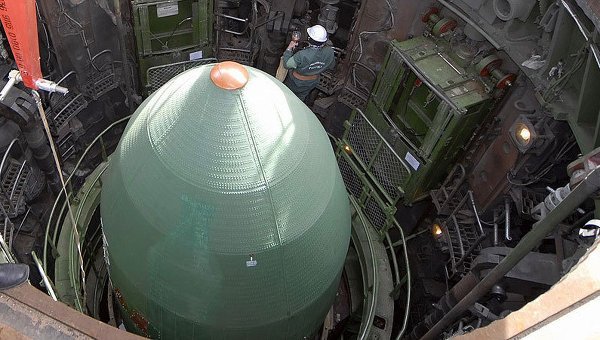 The Russian version of Dr. Strangelove?
…by Jonas E. Alexis
When Oliver Stone asked Vladimir Putin whether the US will dominate or not if a nuclear war breaks out, Putin responded, "No one will survive such a war." In other words, US officials shouldn't even attempt to incite Russia to get into an unnecessary nuclear war because that would be the "end of history."
The US, under Israel's command, is currently inciting an unnecessary conflict in Syria at this present moment, and Russia and much of the rational world are getting exhausted. The US has invented a new lie, and Russia has been responding on a reasonable fashion. Gennady Gatilov, Russia's deputy foreign minister, said:
"We believe that it's unacceptable and breaches Syria's sovereignty, isn't caused by any military need, and there is no threat to the US specialists from the Syrian Army. So it's incendiary, provocative action."[1]
As always, the US never provided any proof or serious evidence for the vacuous claim. When it was widely known that the US was being duplicitous, "mad dog" Jim Mattis declared: "It appears that they [Syria's authorities] took the warning seriously. They didn't do it."[2]
Well, Mr. "mad dog," when was the last time that the Syrian government used chemical weapons on his own people? When was the last time you tell the truth about what's going on in the region? When was the last time you stopped being Israel's puppet? When will you start serving the American people and no a foreign potentate in the Middle East? As Gatilov put it,
"The statements on Syrian armed forces getting ready to use chemical weapons is complete nonsense… These assumptions aren't based on anything, no one provides any facts. If the aim is to ramp up the spiral of tension, we think it's unacceptable. It complicates the process of negotiations undertaken in Astana and Geneva. We've seen this in the past. Of course there are many ill-wishers, who want to undermine the process [of negotiations]. So any provocations are possible."[3]
Gatilov previously dropped this statement, which literally weakens the Israeli ideology in Syria:
"We consider all these insinuations about chemical weapons which are being carried out in the worst traditions of the 2003 NATO intervention in Iraq as an 'invitation' for terrorists, extremists, and the armed opposition in Syria to carry out another large-scale provocation, which will result in the 'unavoidable punishment' of President Assad, according to Washington's plans."[4]
Is the Trump administration listening at all? Will they even reconsider the Israeli proposal that "Assad must go"?[5] And will they eventually challenge the Israeli regime to stop manipulating the United States in Syria and elsewhere? Will Jared Kushner allow Trump to do this?
We do have a problem here. Israel officials have for years declared without a single evidence that Assad used chemical weapons. They don't think it's a probability at all. As Haaretz puts it in an article last April, "Israel '100% Certain' Assad Ordered Syrian Chemical Attack."[6] This was coming from Defense Minister Avigdor Lieberman. And the chemical attack, he said, was "directly ordered and planned by Syrian President Bashar Assad."[7]
What's the evidence again? Well, Liberman produced none. He seems to think that anything that flows through his essentially Talmudic mind must axiomatically be true. And he seems to think that the world isn't going to believe him. But he has an answer for that as well:
"The international community's response is zilch. It simply doesn't exist. It brings me back to the conclusion that Israel must rely only on itself."[8]
Well, go ahead, Mr. Lieberman. Take matters into your own hands and you will see that Russia starting to clean up its nuclear warheads and put them to use.
https://www.youtube.com/watch?v=LgzQViqWJr4&t=4s
---
[1] Moscow warns Washington against 'incendiary, provocative action' in Syria," Russia Today, June 28, 2017.
[2] Ibid.
[3] Ibid.
[4] Ibid.
[5] Herb Keinon, "Israel wants Assad gone start of Syria civil war," Jerusalem Post, September 17, 2013; NETANYAHU: DOES SYRIA'S ASSAD HAVE A FUTURE? "Netanyahu: Does Syria's Assad have a future?," Jerusalem Post, June 8, 2016; "Israel '100% Certain' Assad Ordered Syrian Chemical Attack, Defense Minister Says," Haaretz, April 6, 2017; "Sa'ar to 'Post': Israel must persuade world to end Assad's regime," Jerusalem Post, April 10, 2017.
[6] "Israel '100% Certain' Assad Ordered Syrian Chemical Attack, Defense Minister Says," Haaretz, April 6, 2017.
[7] Ibid.
[8] Ibid.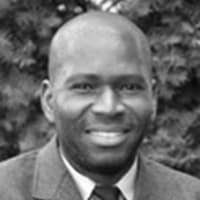 ATTENTION READERS
We See The World From All Sides and Want YOU To Be Fully Informed
In fact, intentional disinformation is a disgraceful scourge in media today. So to assuage any possible errant incorrect information posted herein, we strongly encourage you to seek corroboration from other non-VT sources before forming an educated opinion.
About VT
-
Policies & Disclosures
-
Comment Policy
Due to the nature of uncensored content posted by VT's fully independent international writers, VT cannot guarantee absolute validity. All content is owned by the author exclusively. Expressed opinions are NOT necessarily the views of VT, other authors, affiliates, advertisers, sponsors, partners, or technicians. Some content may be satirical in nature. All images are the full responsibility of the article author and NOT VT.