…by Jonas E. Alexis

You just can't make this stuff up. It has been reported that a Syrian rebel group, which has already signed pacts with ISIS and other terrorist groups in Syria,[1] "has accused the Syrian army of using chlorine gas against its fighters on Saturday in battles east of Damascus."[2]
This is worse than stupid, for we know that the so-called rebels have used chemical weapons in the region and blamed it on the Assad government.[3] Noted journalist Seymour Hersh has relentlessly suggested that this is the case. And as for ISIS or al-Qaeda or al-Nusra Front, it is the Israeli Secret Intelligence Service. This is from the Jerusalem Post: "Report: Israel treating al-Qaida fighters wounded in Syria."[4] We read:
"Israel has opened its borders with Syria in order to provide medical treatment to Nusra Front and al-Qaida fighters wounded in the ongoing civil war…"[5]
The International Business Times reported in 2014 that Israel indeed had "regular contact with Syrian rebels, including ISIS."[6] What? Israel is in contact with ISIS and al-Nusra Front? So terrorist groups have magically become freedom fighters? Didn't members of the same terrorist groups cut the heart of a dead body and take a bite?
Furthermore, didn't al-Nusra commit terrorist acts by the summer of 2012?[7] Didn't the same terrorist group attack at least 600 major cities in Syria and elsewhere, causing the death of Syrian civilians during the war against Assad?[8]
In January 2013, the terrorist group declared that they want "to give the tyrannical regime [Assad] a taste of violence."[9] In December 2012, the rebels smashed a school in Syria, taking the lives of twenty-eight children.[10] Then in the same month, the ethnic Kurds began to rise against the Syrian rebels.[11]
Right here we are confronted with an inescapable conclusion: the Israeli regime, the Neocons, and the warmongers in the West have redefined terrorism, dug up new definitions from their own diabolical matrix, and imposed these radically new and different definitions on America and the West.
So, it is no secret that ISIS and other terrorist groups in the Middle East are working with the Israeli regime in order to destabilize the region. This is one reason why the so-called rebels in Syria want to blame Assad for using chemical weapons. They think they can still manipulate much of the West that way. And the Trump administration, sad to say, has already been submissive to their demands.
One leader who has figured out that trick is Vladimir Putin, and Neocon puppets and marionettes like John Bolton know this. Bolton himself declared that "Putin is smart…that's what worries me." Putin declared:
"It seems, however, instead of learning from other people's mistakes, some prefer to repeat them and continue to export revolutions…Just look at the situation in the Middle East and North Africa…
"It is irresponsible to manipulate extremist groups and use them to achieve your political goals, hoping that later you'll find a way to get rid of them or somehow eliminate them.
"We consider that any attempts to flirt with terrorists, let alone arm them, are short-sighted and extremely dangerous. This may make the global terrorist threat much worse, spreading it to new region around the globe…
"It seems like someone would like to impose upon us some new game rules, deliberately tailored to accommodate the interests of the privileged few…
"Another threat that President Obama mentioned was ISIS. Well, who on earth armed them? Who created the necessary political climate that facilitated the situation? Who pushed for the delivery of arms to the area?"
Well, the people who are supporting Jihadists and ISIS in Syria did not come from Russia or Iran or China or the Philippines. The actors who are actually pushing for the delivery of arms in Syria are none other than Turkey, Qatar, Israel, and the United States. So, when a Zionist whore and political slut start talking about America fighting terrorism in the Middle East, you can be sure that you are in the presence of either an opportunist, a maniac, a pathological liar, or a person who does not know what common sense really is.
https://www.youtube.com/watch?v=zMumPfdjl20
---
[1] Mona Alami, "Syrian rebels pledge loyalty to al-Qaeda, USA Today, April 11, 2013; Akbar Shahid Ahmed and Ryan Grim, "ISIS Strikes Deal With Moderate Syrian Rebels: Reports," Huffington Post, September 14, 2014; "ISIS strike deal with moderate Syrian rebels to stop fighting each other as military pressure grows and its oil money starts to dry up," Daily Mail, September 13, 2014; "​ISIS and moderate Syrian rebels strike truce… with Al Qaeda's help – reports," Russia Today, September 13, 2014; "In complicating move, al-Qaeda backs Syrian revolt," USA Today, February 12, 2012.
[2] "Rebels accuse Syrian army of chlorine attack, army calls it fabrication," Reuters, July 1, 2017.
[3] See for example Damien McElroy, "UN accuses Syrian rebels of chemical weapons use," Telegraph, May 6, 2013; Anthony Deutsch, "Exclusive: Chemical weapons used by rebels in Syria – sources," Reuters, November 5, 2015; Shaun Waterman, "Syrian rebels used Sarin nerve gas, not Assad's regime: U.N. official," Washington Times, May 6, 3013; "UN's Del Ponte says evidence Syria rebels 'used sarin,'" BBC, May 6, 2013; UN Sources Say Syrian Rebels — Not Assad — Used Sarin Gas," Atlantic, May 5, 2013; "Syrian Rebels May Have Used Sarin," NY Times, May 5, 2013; "UN strongly suspects Syrian rebels used sarin gas," Jerusalem Post, May 6, 2013.
[4] "Report: Israel treating al-Qaida fighters wounded in Syria," Jerusalem Post, March 13, 2015; see also Marcy Kreiter, "Syrian General Accuses Israel Of Collaborating With ISIS, Al Qaeda-Linked Rebels," International Business Times, December 7, 2014; William Watkinson, "Israel co-operating with Isis and al-Qaeda in Golan Heights says Syrian chief negotiator," International Business Times, April 19, 2016; Tovah Lazaroff, "Syrian UNHRC envoy: Israel aiding al-Qaida-linked terrorists," Jerusalem Post, March 20, 2017.
[5] "Report: Israel Treating al-Qaida Fighters Wounded in Syria Civil War," Jerusalem Post, March 13, 2015.
[6] Johnlee Varghese, "UN Report: Israel in Regular Contact with Syrian Rebels including ISIS," International Business Times, December 14, 2014.
[7]  Jason Ditz, "Terror Group Claims Syria Attacks, TV Station Murders," Antiwar.com, Jul. 4, 2012.
[8] "US Recognizes Opposition as Representative of Syria," Jerusalem Post, Dec. 12, 2012.
[9]  "Syrian Troops Battle Rebels in Oil-Rich East," Seattle Times, Jan. 29, 2013; "Al-Qaeda-Linked Group Claims Responsibility for Syria Blast," USA Today, Jan. 28, 2013.
[10] "Syria: '28 Children Killed' in Rebel Attack on Damascus School," Telegraph, Dec. 4, 2012.
[11] Tim Arango, "Wider Chaos Feared as Syrian Rebels Clash with Kurds," NY Times, Dec. 6, 2012.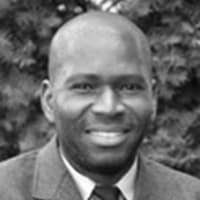 ATTENTION READERS
We See The World From All Sides and Want YOU To Be Fully Informed
In fact, intentional disinformation is a disgraceful scourge in media today. So to assuage any possible errant incorrect information posted herein, we strongly encourage you to seek corroboration from other non-VT sources before forming an educated opinion.
About VT
-
Policies & Disclosures
-
Comment Policy
Due to the nature of uncensored content posted by VT's fully independent international writers, VT cannot guarantee absolute validity. All content is owned by the author exclusively. Expressed opinions are NOT necessarily the views of VT, other authors, affiliates, advertisers, sponsors, partners, or technicians. Some content may be satirical in nature. All images are the full responsibility of the article author and NOT VT.